This post is part of the 31 Days of Organizing and Cleaning Hacks series. Click over to the main page to see all 31 posts (they will be added daily).
Make this DIY Furniture Dusting Spray to save on time and money.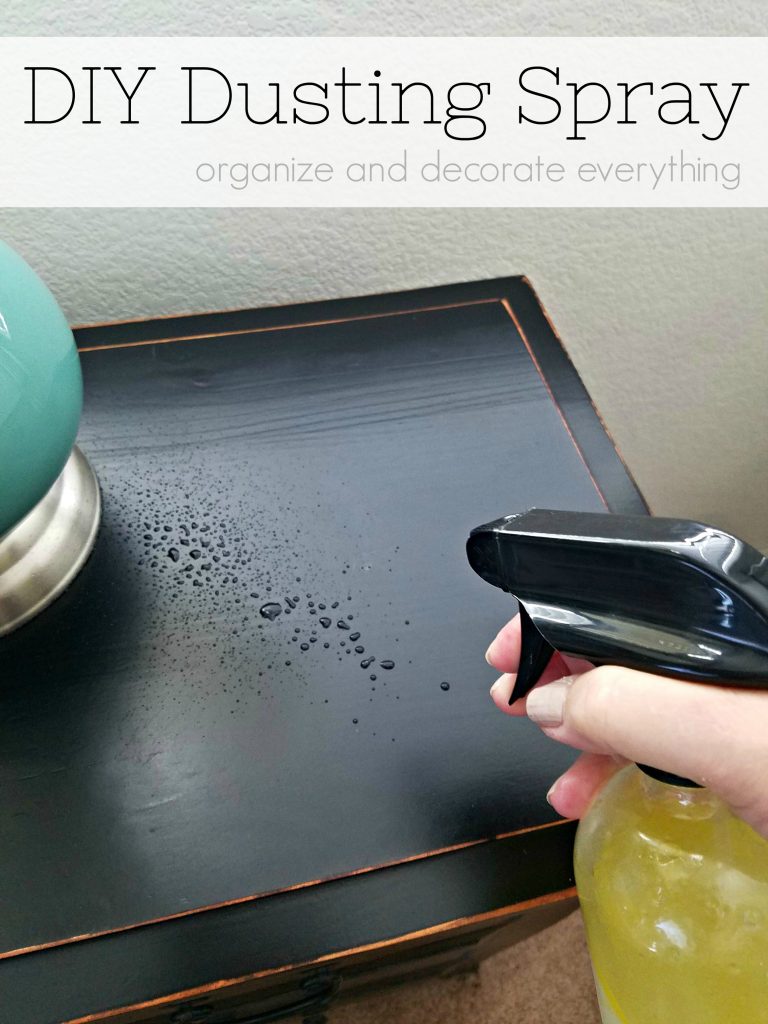 As you can probably tell from the photos I'm still in bed most of the time. If all goes as planned I should have my cast off in a few weeks and then I can put weight on my ankle. It's going to feel amazing to finally be in a boot, even though I'm probably going to have it on for another 4 months.
I wanted to share with you how I make Dusting Spray. It's really easy, natural, and you probably already have everything you need.
Ingredients:
1 cup Water
1/4 cup White Vinegar
2 teaspoons Olive Oil
12-15 drops Essential Oil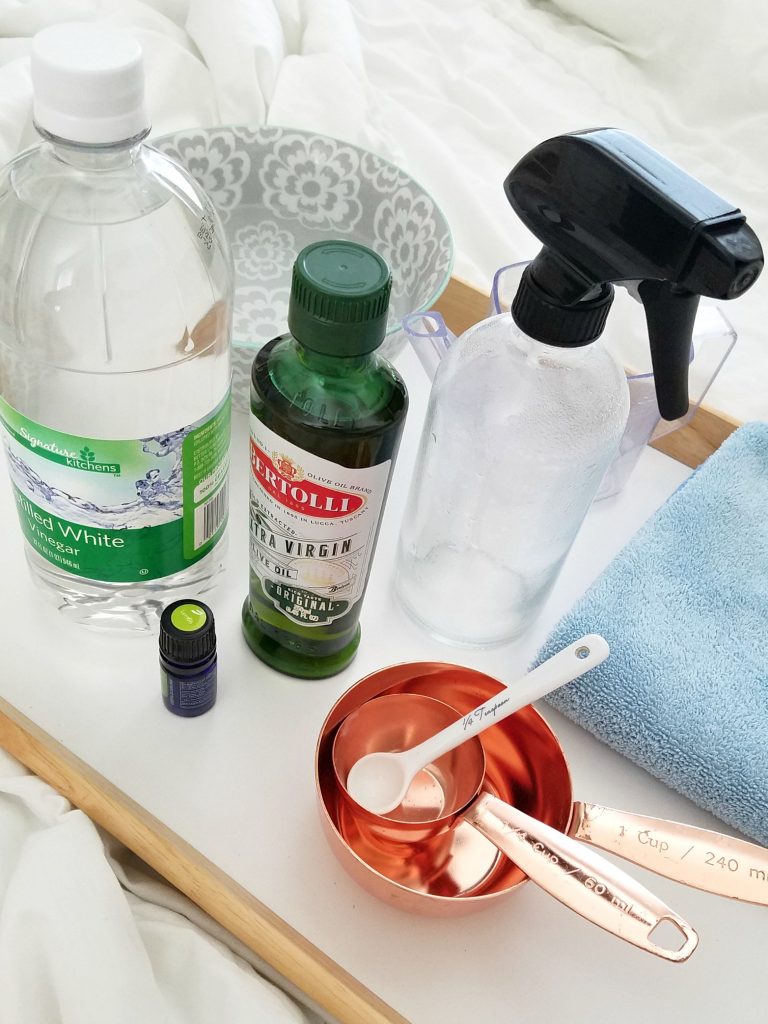 You can use any kind of spray bottle but I prefer glass bottles. Add the water to the bottle first. Add the vinegar to cut through grease and grime and disinfect the surface. Then and the olive oil to shine and protect the wood.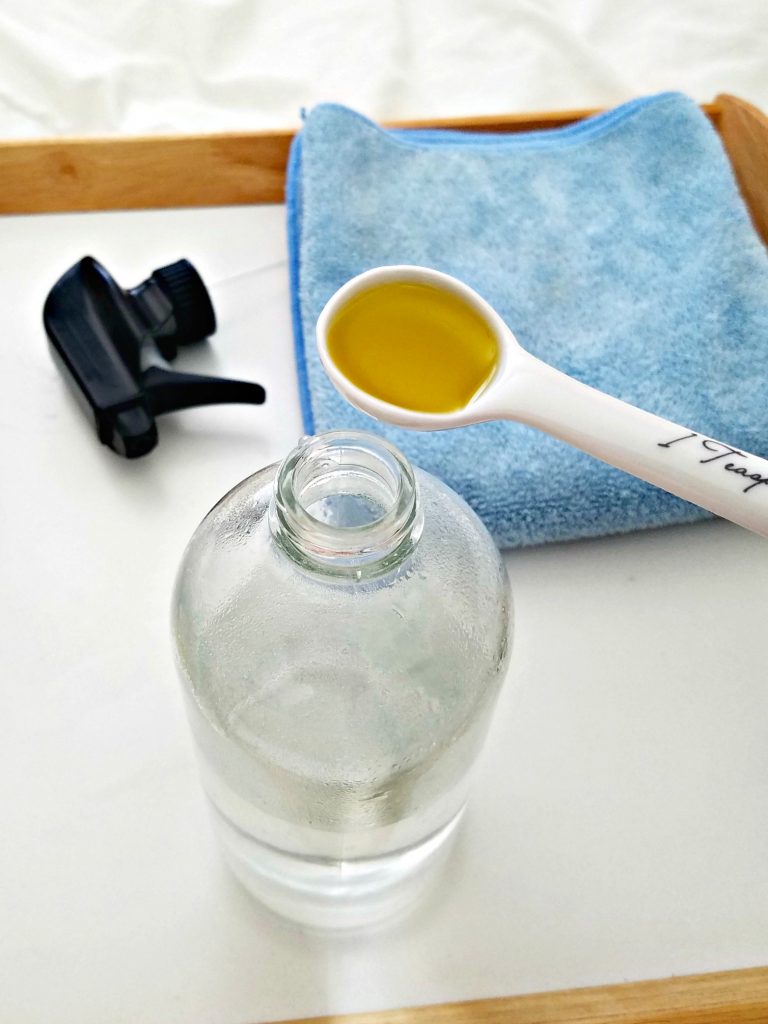 I use lemon essential oil because I like the clean fresh scent but you can use any oil you like. Wild orange and Lavender are other scents I like to use.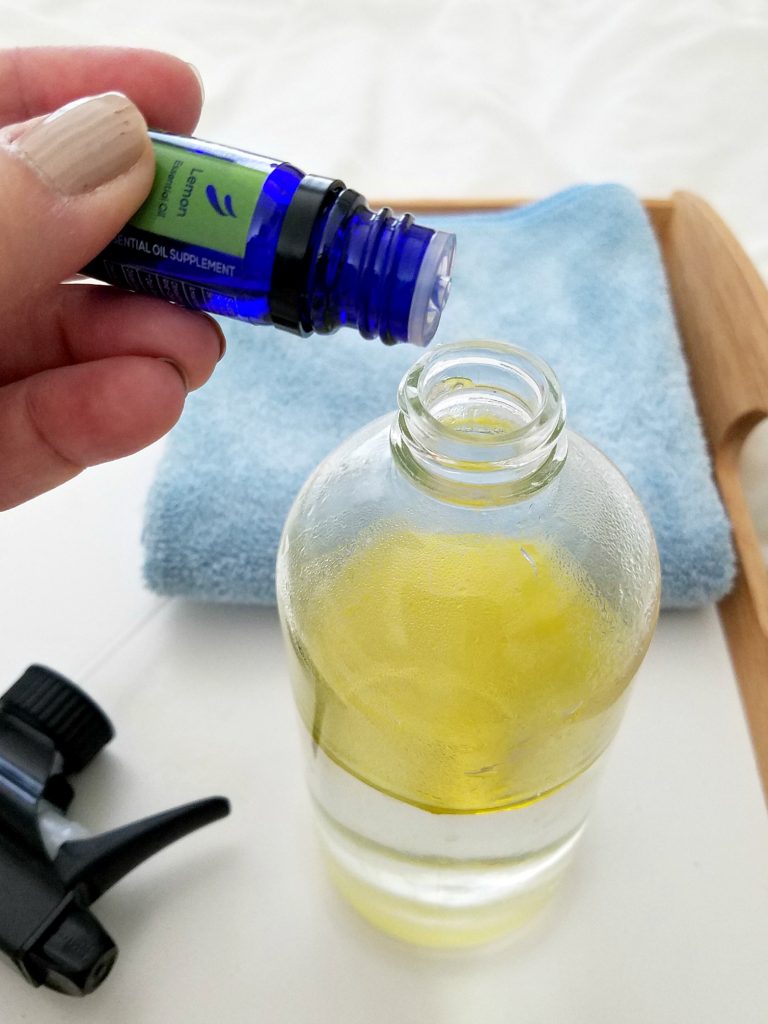 Shake well! Because oil and water don't mix you will need to shake well before every use and several times if you are using it a lot during one cleaning session. The liquid looks yellow but don't worry, it sprays on clear.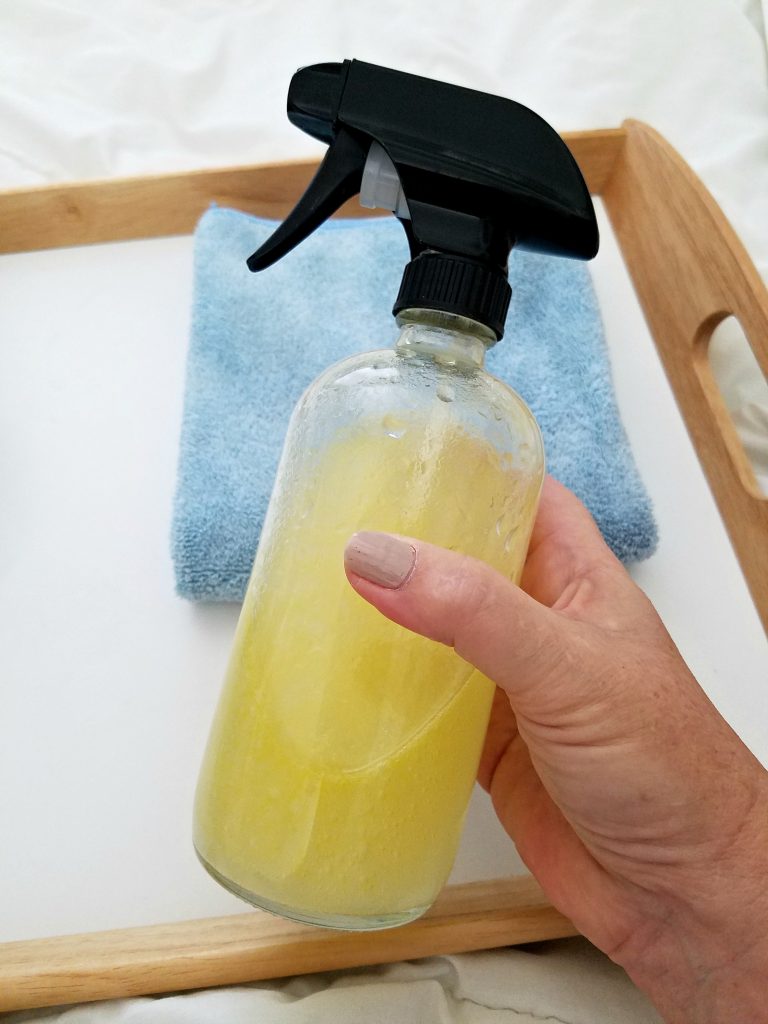 Spray directly onto the wood surface then wipe with a clean micro fiber cloth.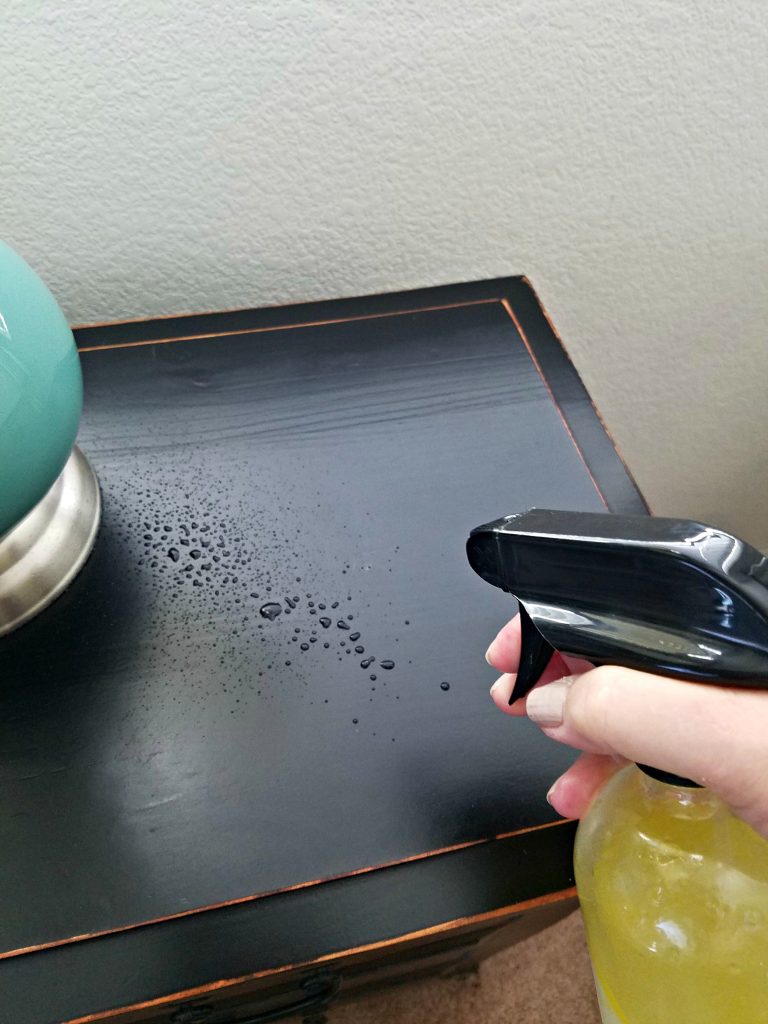 This is my bedside table. Bye, bye fingerprints and awful dust! It looks so great now and it repels the dust longer too.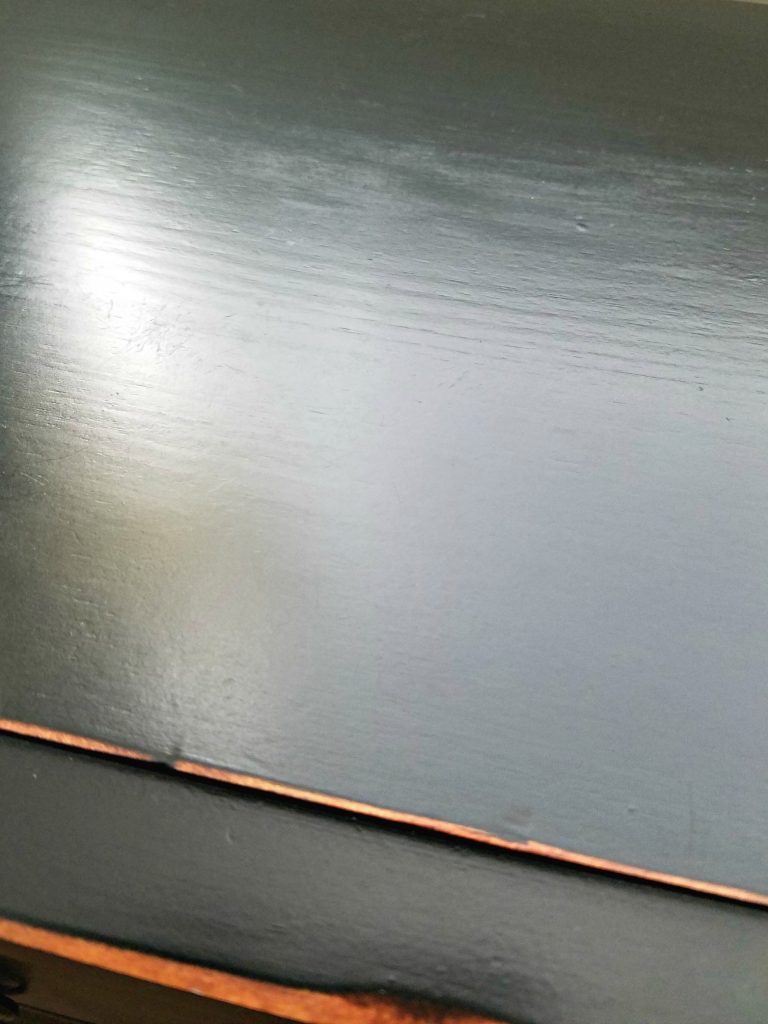 I added a little Christmas decor to my bedside table. Now to get the rest of the house decked out for the holidays.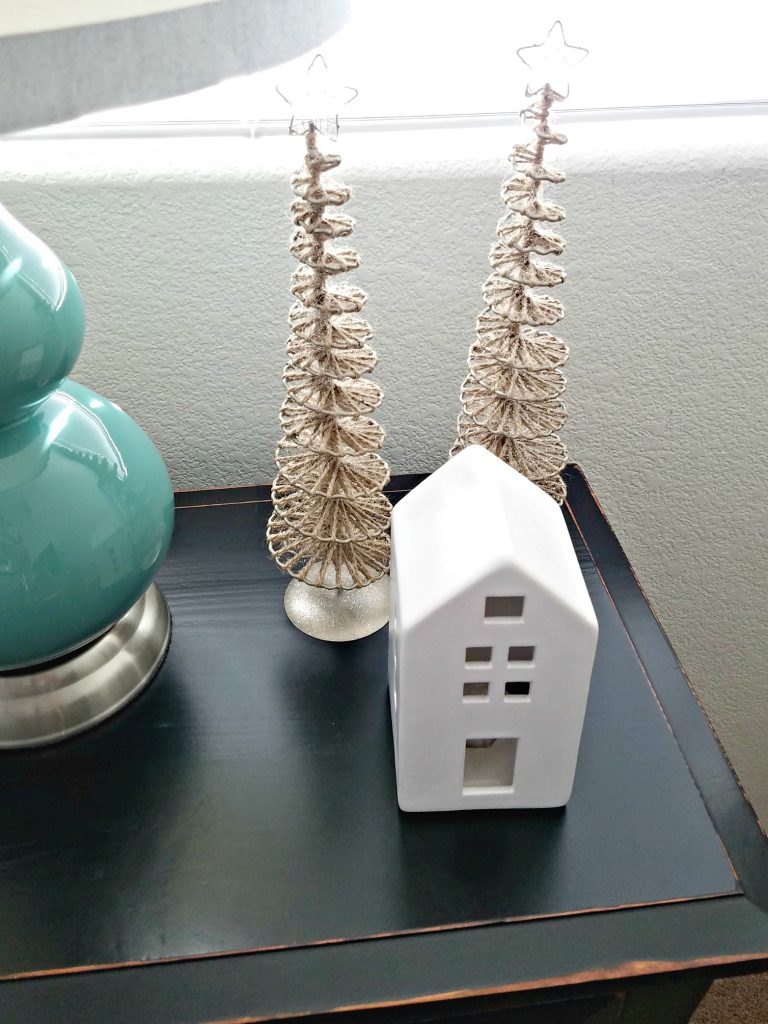 Come back again tomorrow for the next post in the 31 Days of Organizing and Cleaning Hacks.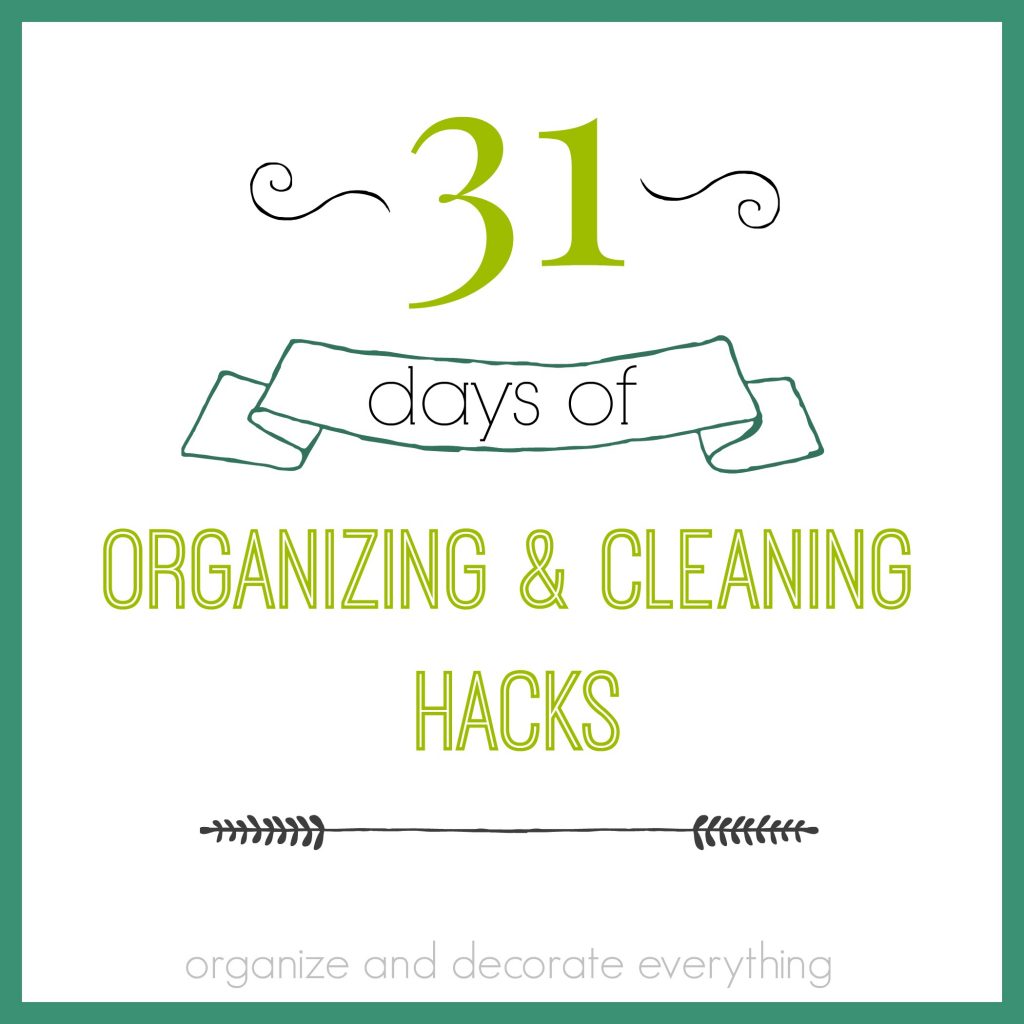 Pin it for later: