This post is part of the 31 Days of Organizing and Cleaning Hacks series. Click over to the main page to see all 31 posts (they will be added daily).
This is the Mopping Solution I've been using for years to keep my tile floors clean and shiny.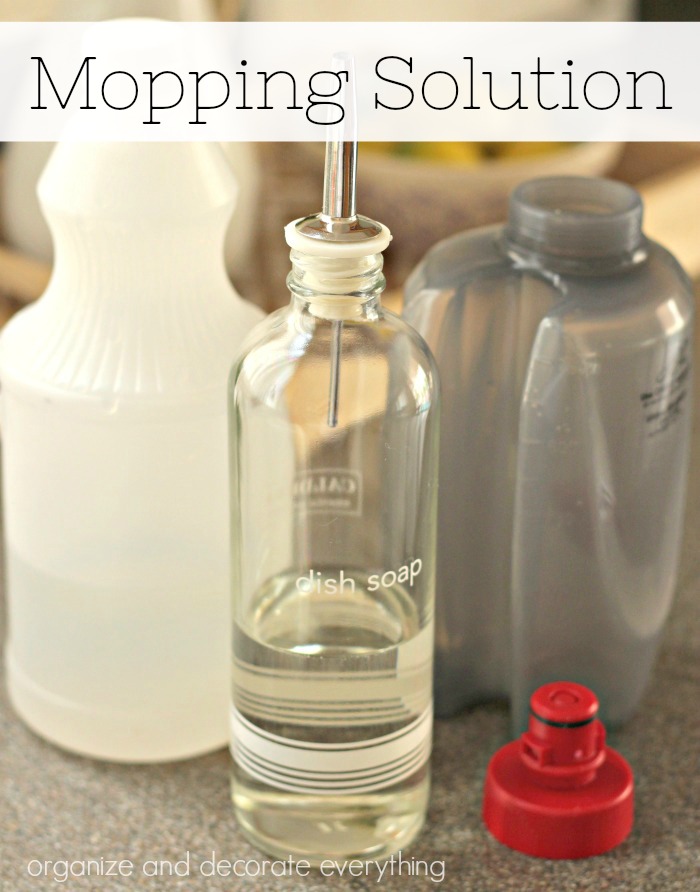 Wow, it's taken me a long time to get through this series. In all my previous series I posted everyday, but because of my injury and surgery, posts were delayed numerous times. Thank you all for sticking with me and giving me the motivation to finish the series. I hope you were able to find many organizing and cleaning hacks that were beneficial to you. Don't forget that if you missed any you can click on the main link above and be taken to all of them.
My favorite part of this cleaning solution is that it's only 3 ingredients. The less ingredients that I have to use to do the job, the better. Plus that means you probably always have all the ingredients on hand.
Ingredients:
2-3 tablespoons white vinegar (cuts through grime and disinfects)
2 drops dish soap (cuts through grease and grime)
2-2 1/2 cups warm water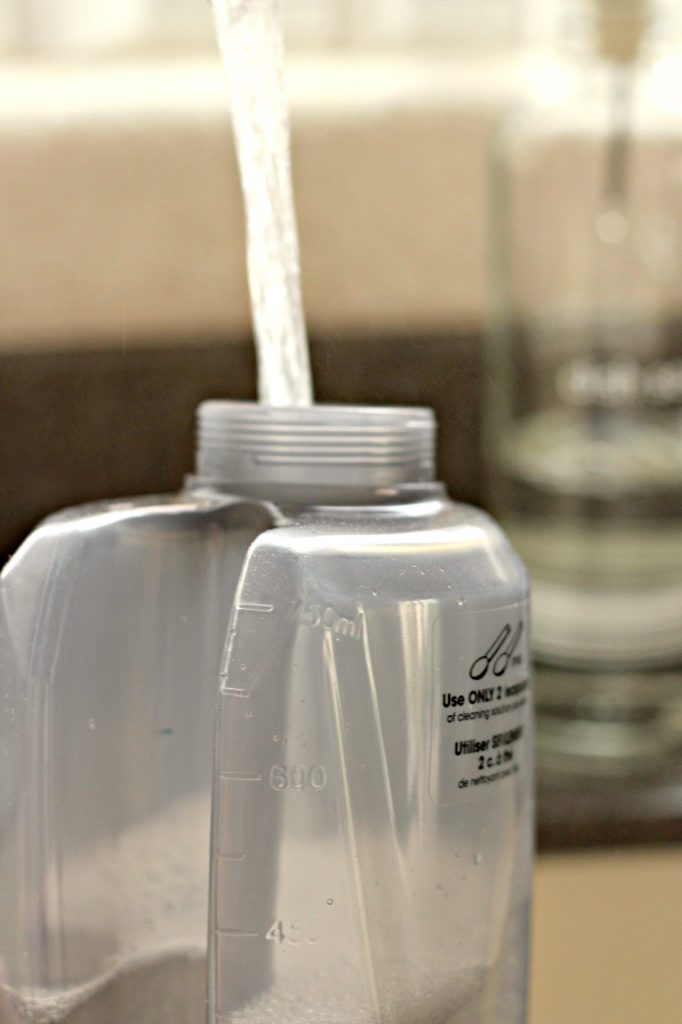 You can use this solution in a mop with a reservoir like the one I have. Or however you're used to mopping floors. When I'm doing a deep clean I get on my hands and knees and scrub away. It's very satisfying. For a larger space you might want to double the mopping solution recipe. I prefer to use a micro fiber mopping cloth because it seems to pick up and trap the dirt and grime better.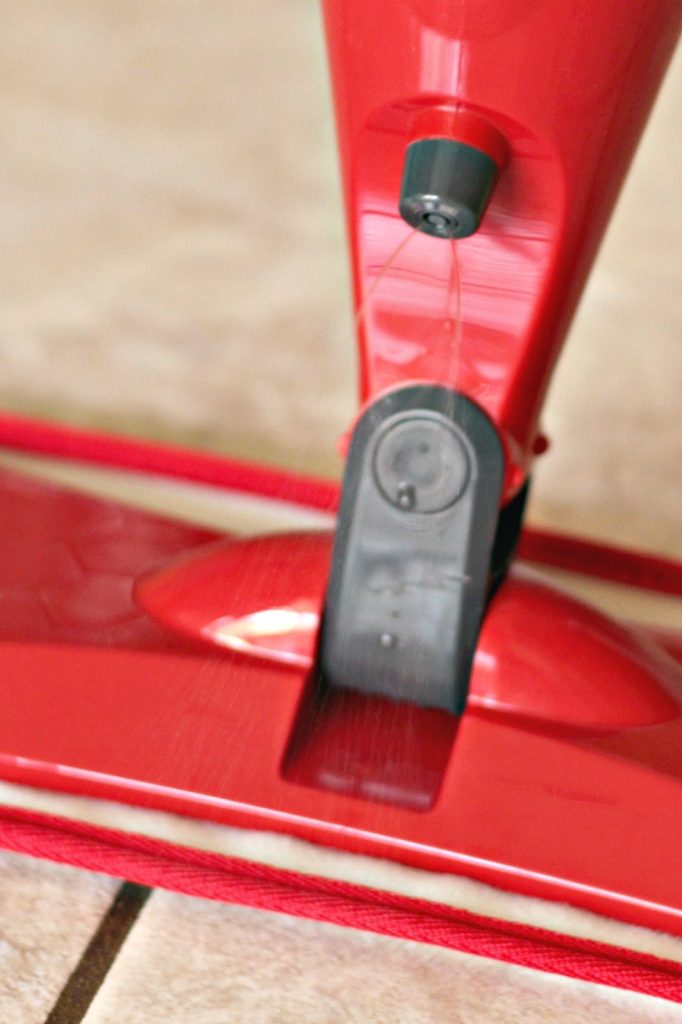 This solution works great on tile, linoleum, and laminate flooring. It's also great for tile counter tops. Who's in the mood for cleaning now?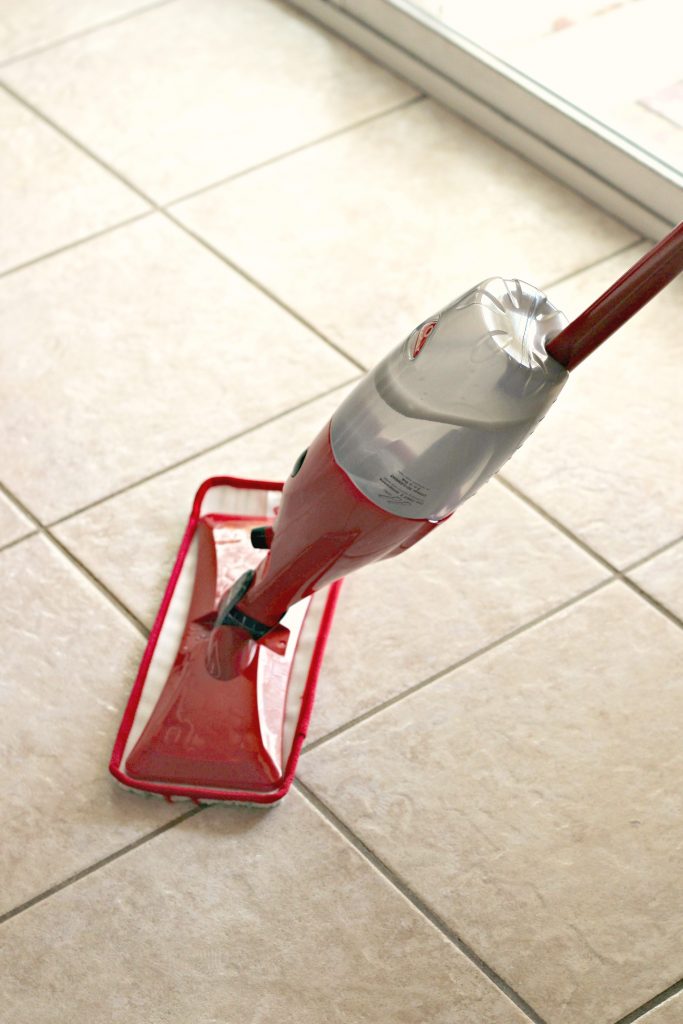 This is the last post in the 31 Days of Organizing and Cleaning Hacks series. Click on the link to be taken to every post in the series.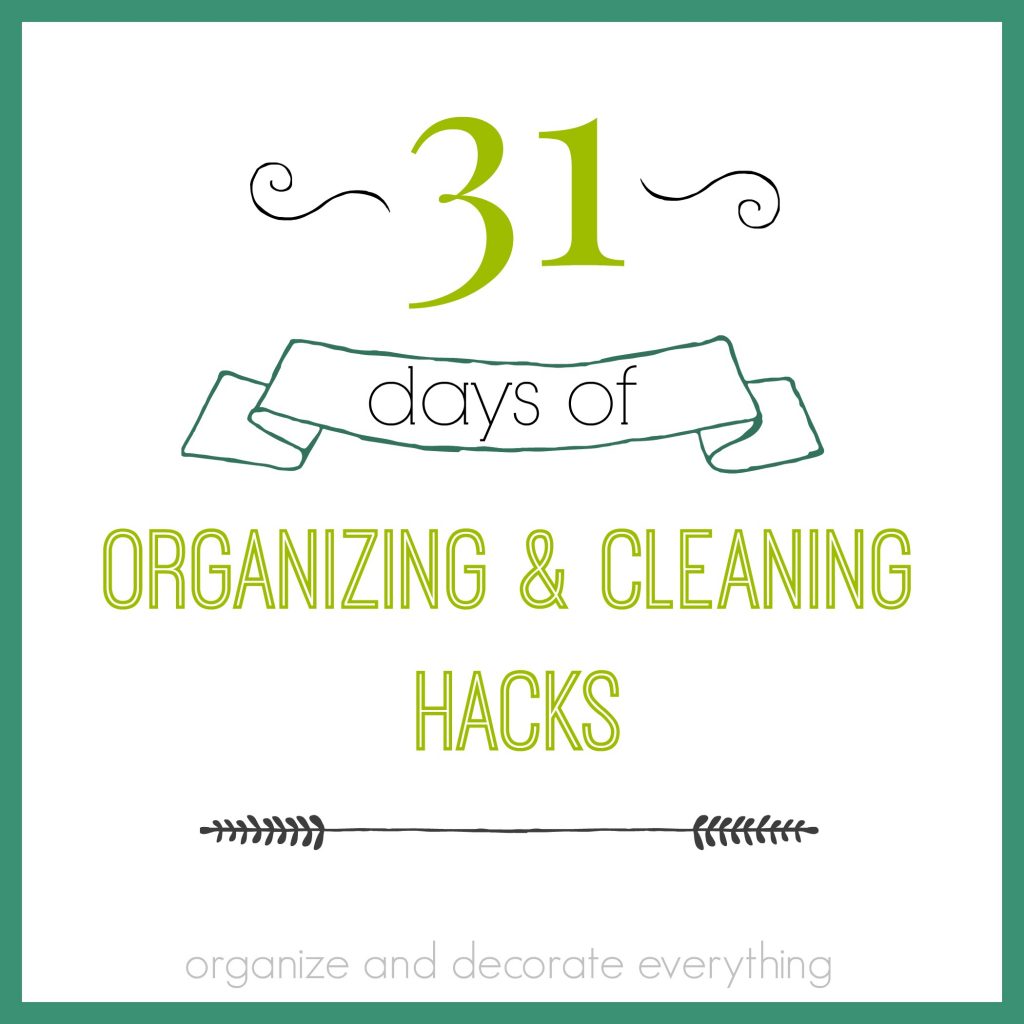 Pin it for later: