Beautiful and rustic Pine and Berry Christmas Porch in traditional red and green.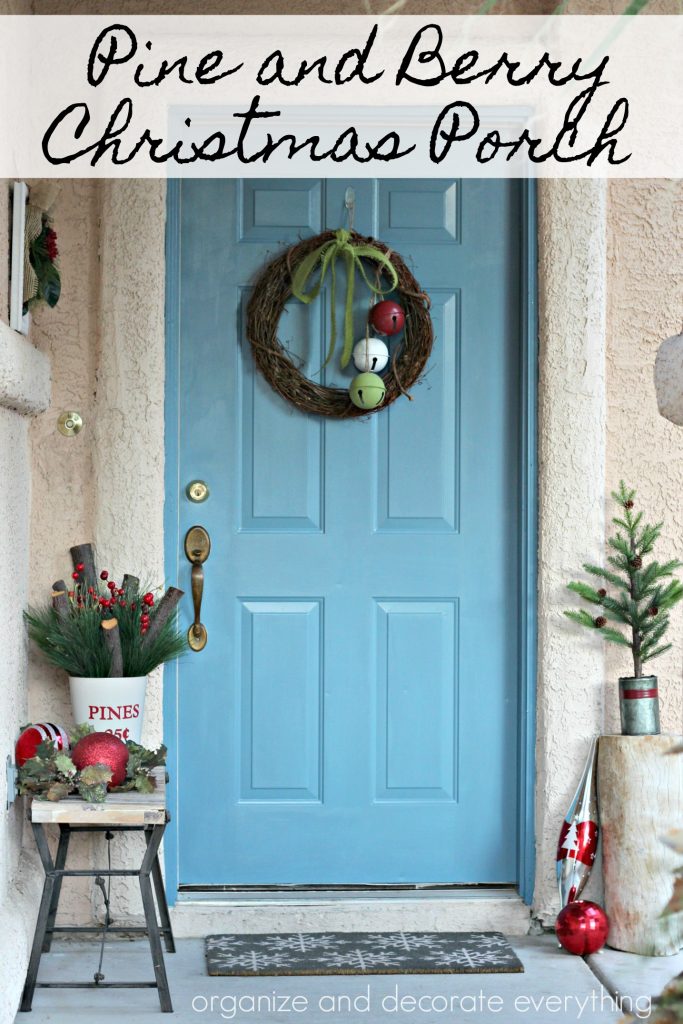 I tend to change my Christmas colors every year but some years I stick with traditional red and green. There's something comfortable and dependable about falling back on tradition. Sometimes I'm inspired by the other decor in my home and sometimes it just depends on my mood. Even if I decide on traditional colors I like to change and add new decor items to give it a new look.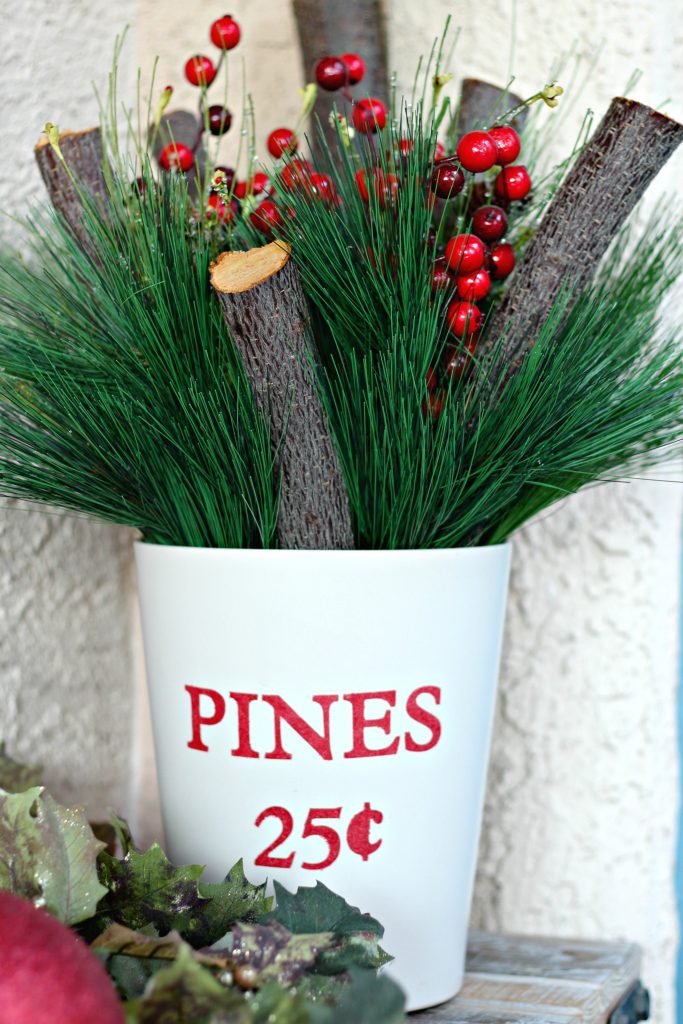 Simple changes can make a big difference. I had this white planter and wanted to stencil a design on it. Since I only stenciled on one side, it can easily be turned around and used once the season is over. I used my Cricut to cut the stencil out then used a stencil brush to dab on the paint.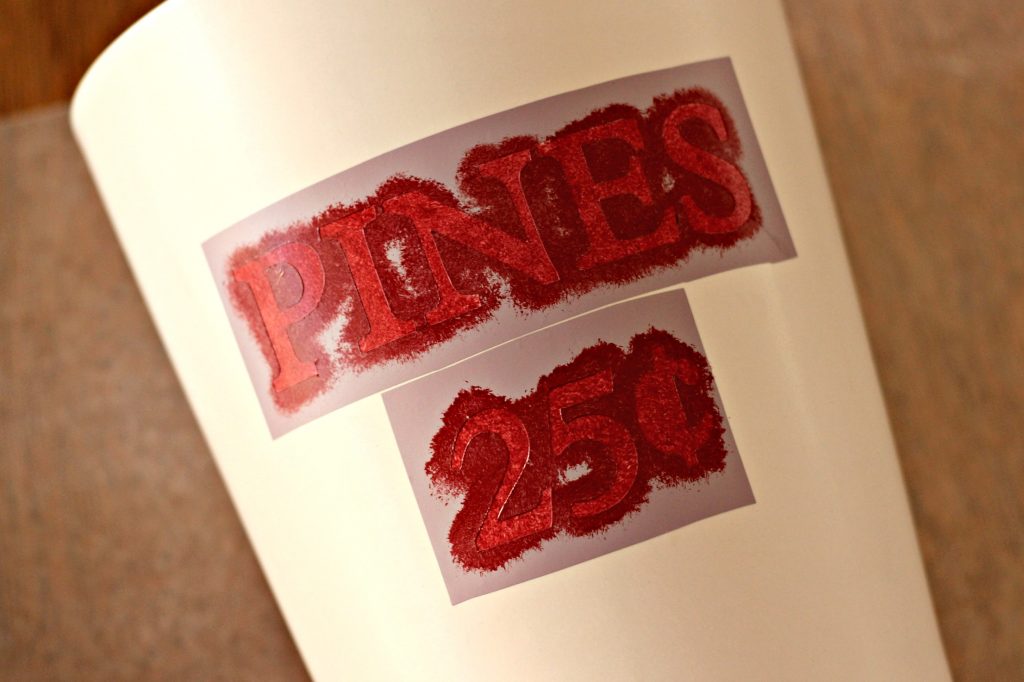 It's such a simple process but makes an impact. Add pine boughs, branches, and berries to the planter for easy seasonal decor. I added large outdoor ornaments and more greenery to fill in the bench.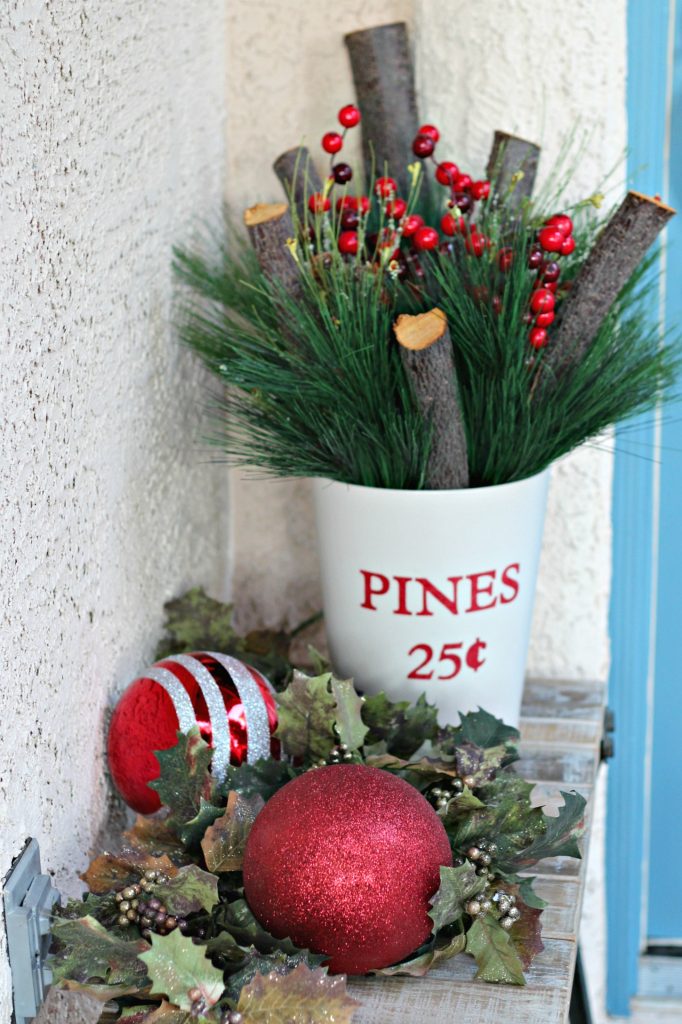 Next it was time for the wreath. I used DecoArt paint I already had to paint the large silver bells red, green, and white. They each needed 2 coats of paint.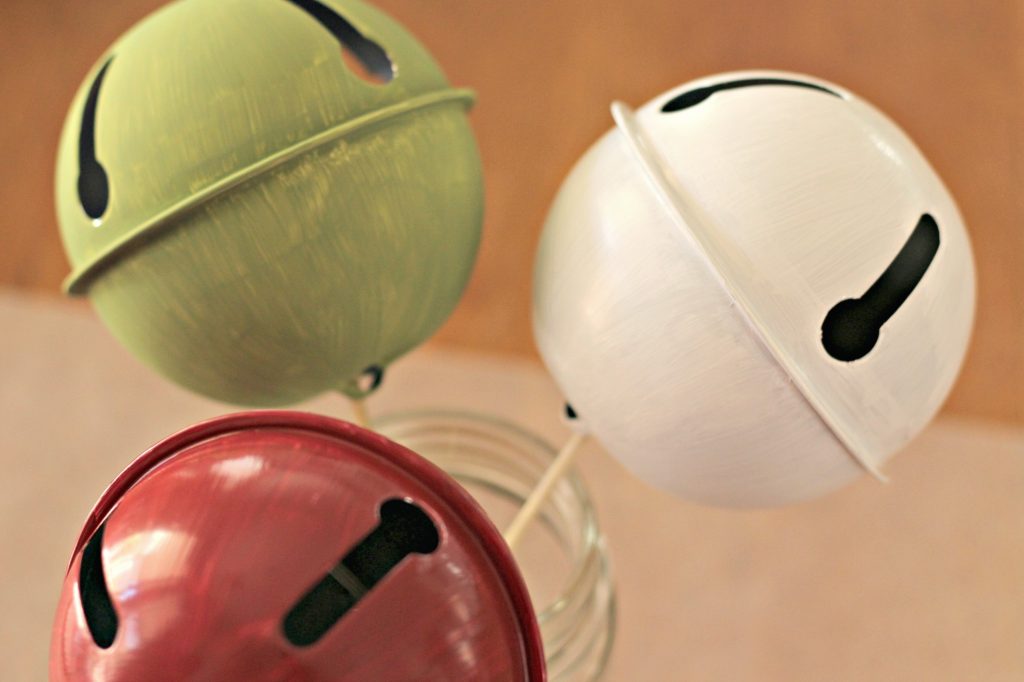 I attached the bells with twine to one side of a large grapevine wreath. Then tied a green burlap ribbon in a bow around the top of the wreath. It's so simple but perfect for a rustic Christmas porch.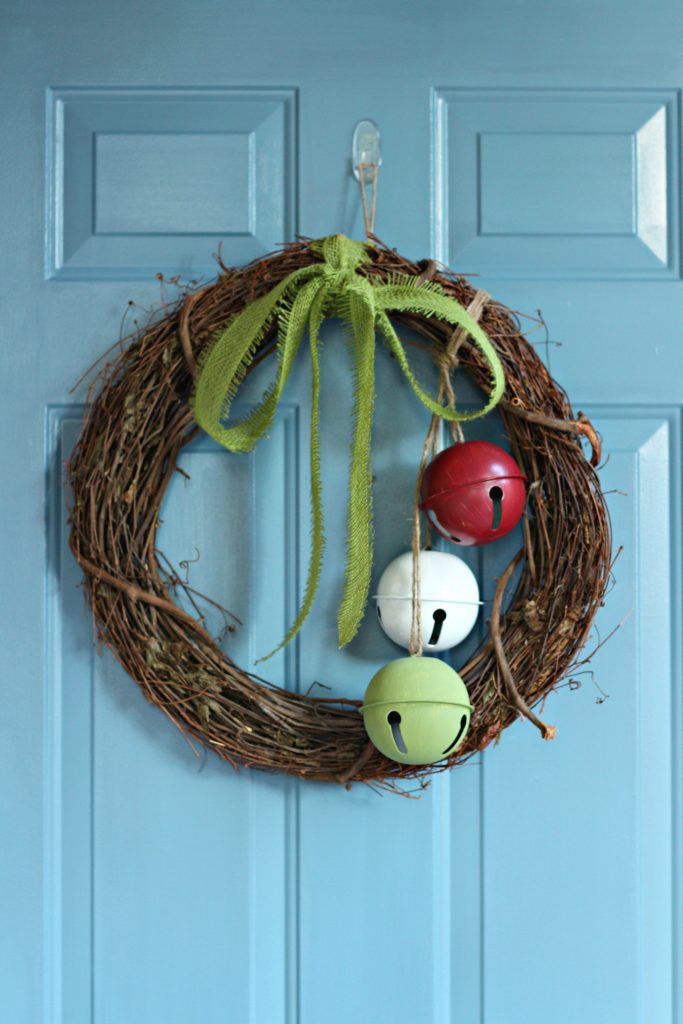 I love how simple and beautiful this project is. Gather a couple Christmas picks, wire them to a frame, then tie on a burlap bow.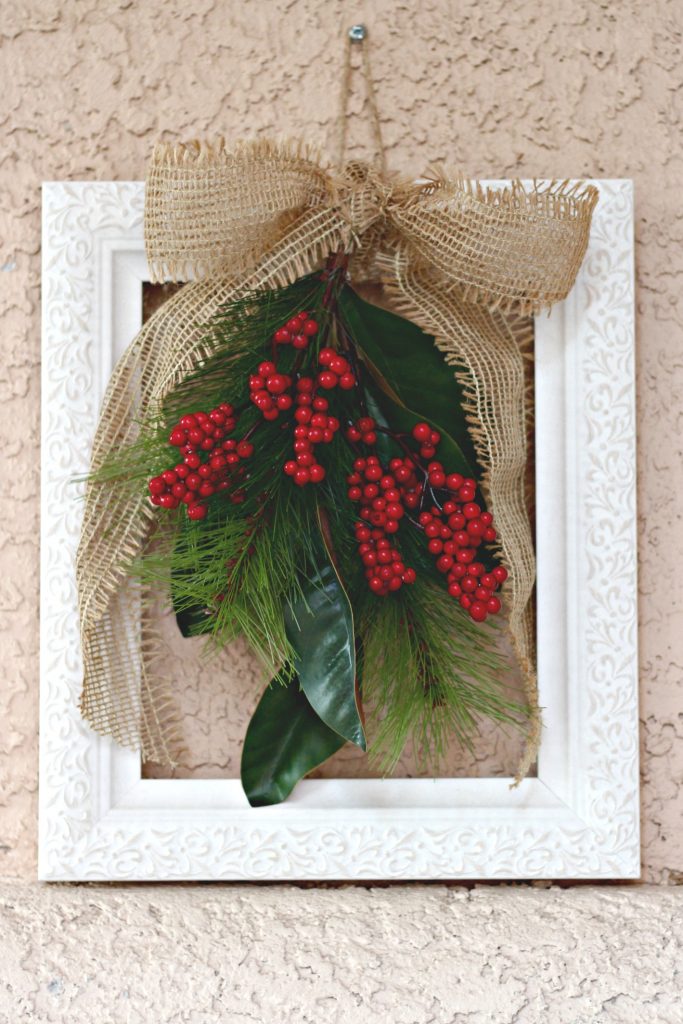 Sometimes all you need is a little paint to change the look of something. I painted a red stripe around this planter and now it brings the right amount of red to the other side of the door.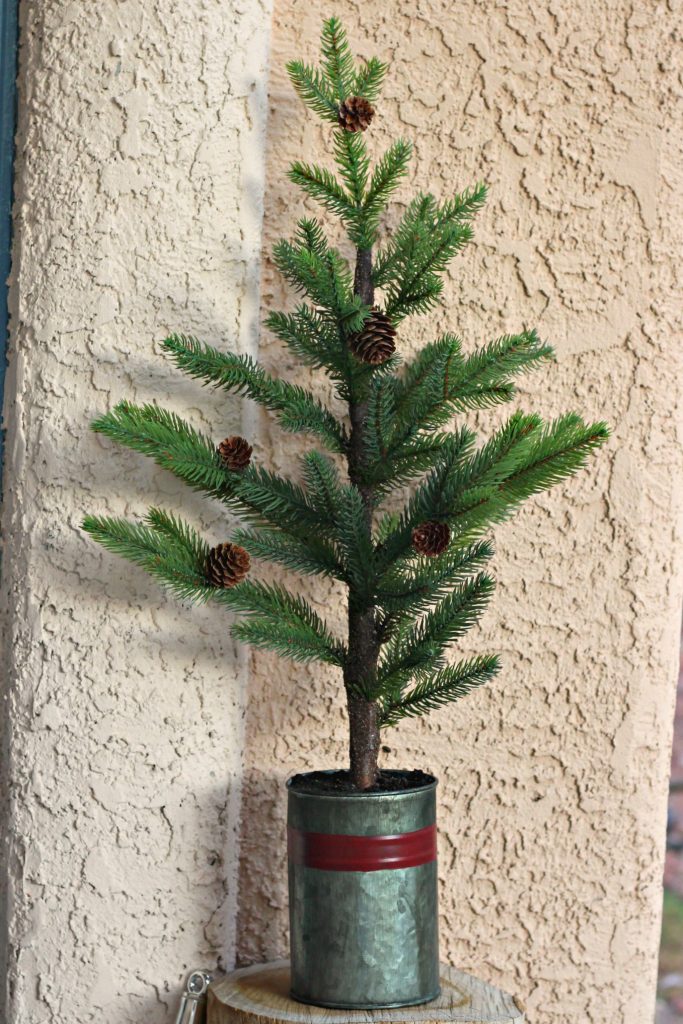 I also added a couple more large outdoor ornaments next to the tree stump.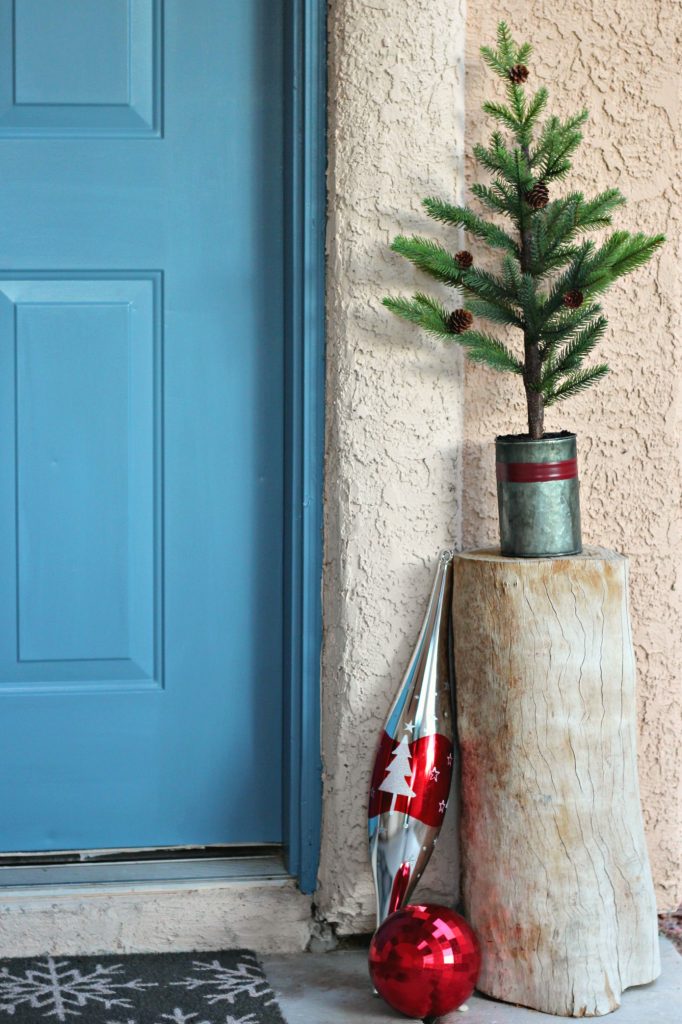 All these little projects took less than an hour and changed the look of things I already had. A little paint and creativity can make a big difference and bring new life to old items. Not breaking the bank on holiday decor is an added bonus.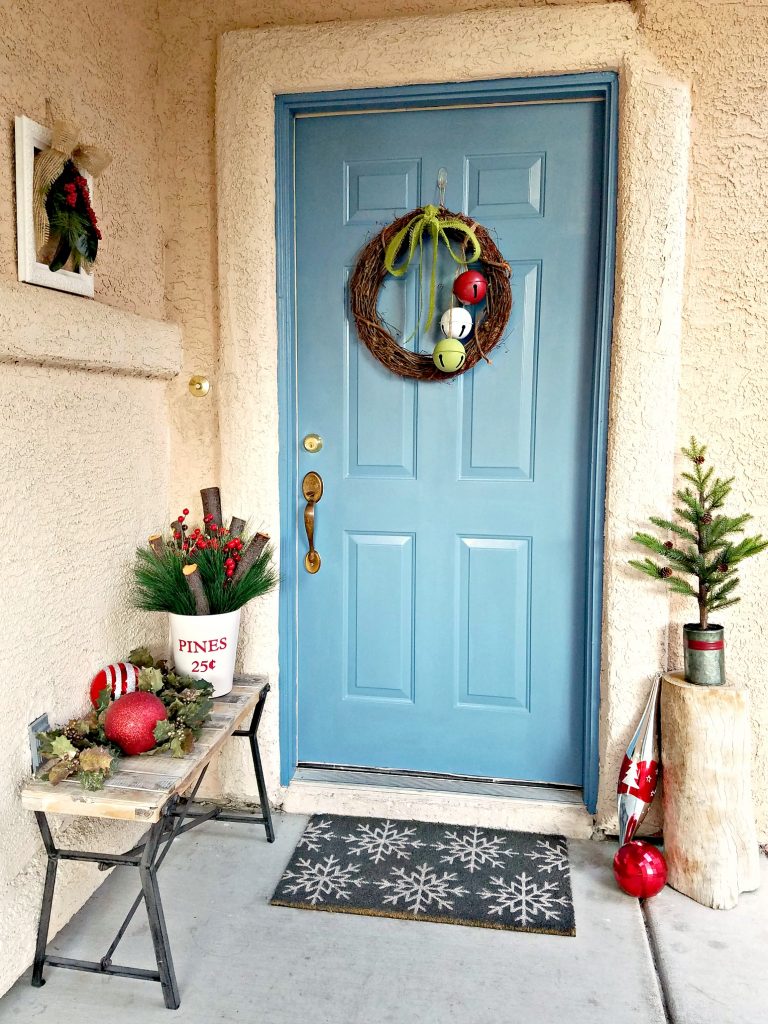 Pin it for later: