Start with an old chair and make a huge transformation with a little paint and this basic Upholstered Chair Cushion .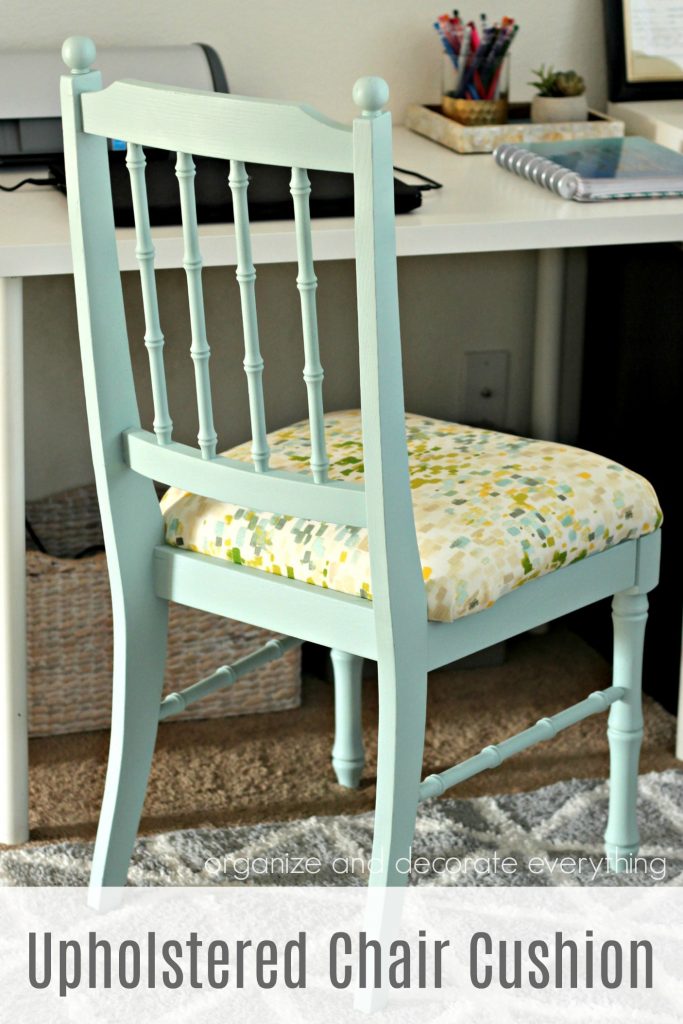 Back when I had a really big house and a lot of storage space I would go to garage sales and basically collect old furniture. I would store it in my basement and slowly work on a piece at a time. When we moved I knew I wouldn't have the space so I sold or just got rid of most of it. Somehow this old $5 chair without a seat made the cut and moved with us. I'm still not sure how it made the cut other than it was small and fit on the truck. I guess I just wanted to hold onto a few things when we moved, plus it's cute.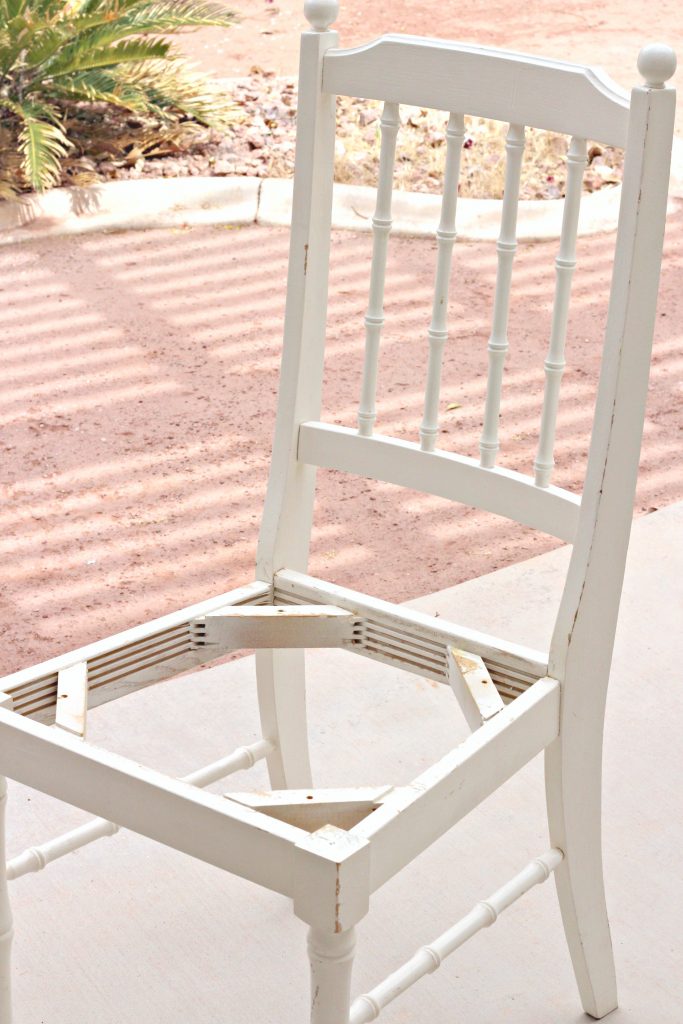 I finally had a reason to make it over but again I didn't want to spend any money on it so I did it in the cheapest way possible. It turned out pretty good so I'm pleased with it. I used Rustoleum Universal Paint & Primer in one spray paint. I had the color Robin's Egg from previous projects and it matched well with the fabric so it was the winner.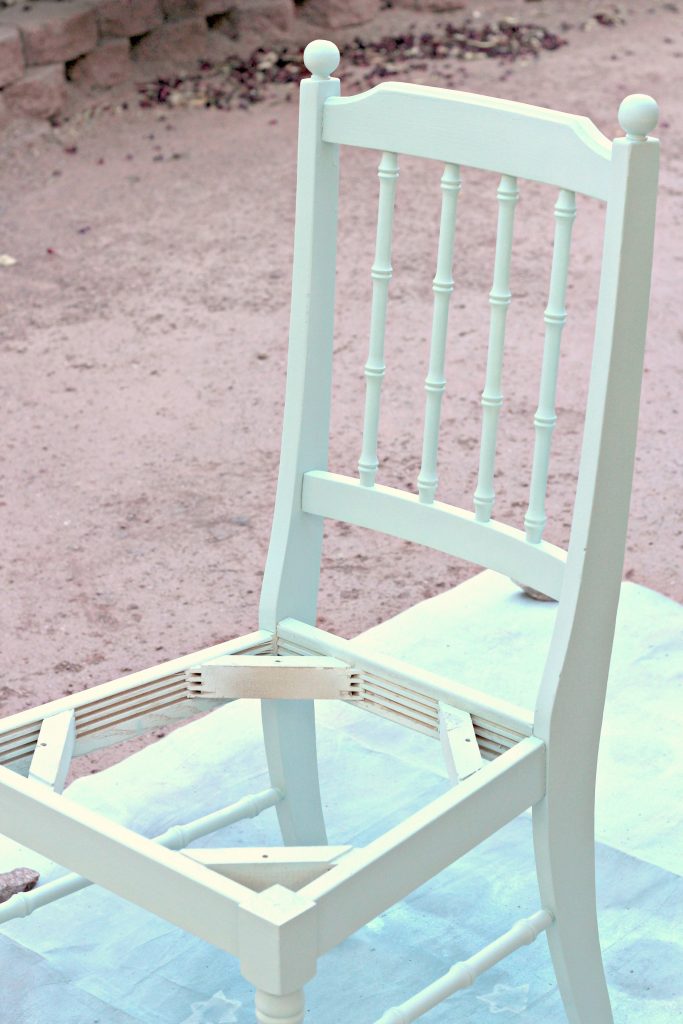 Supplies needed for Upholstered Chair Cushion:
chair
wood seat base
cushion foam
batting
fabric
staple gun
scissors
screws
Since the chair didn't have a seat base I used a piece of 1/2″ scrap plywood I already had and cut it the same size as the seat area. If your chair has a seat you can skip this part. I also used 2 pieces of foam because I wanted a thick cushion.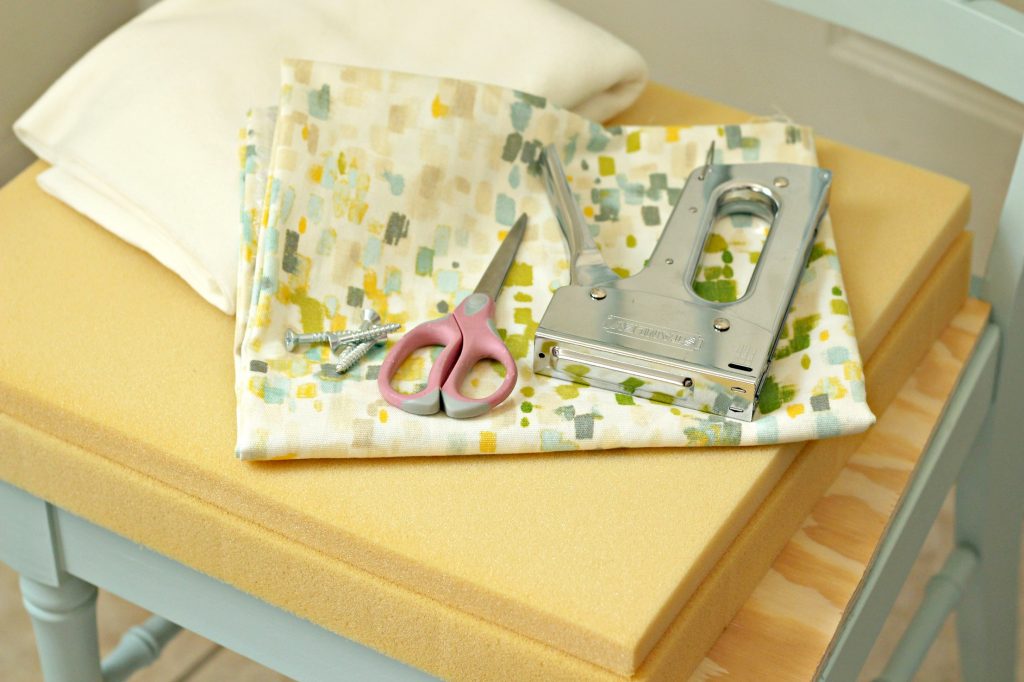 Place the batting on the floor (I didn't have batting but I had some thick fabric so I used that) then place the foam then the wood seat on top. Wrap the batting around to the bottom of the seat and staple it in place. I push down on the seat a little so the batting (fabric) is pulled tight.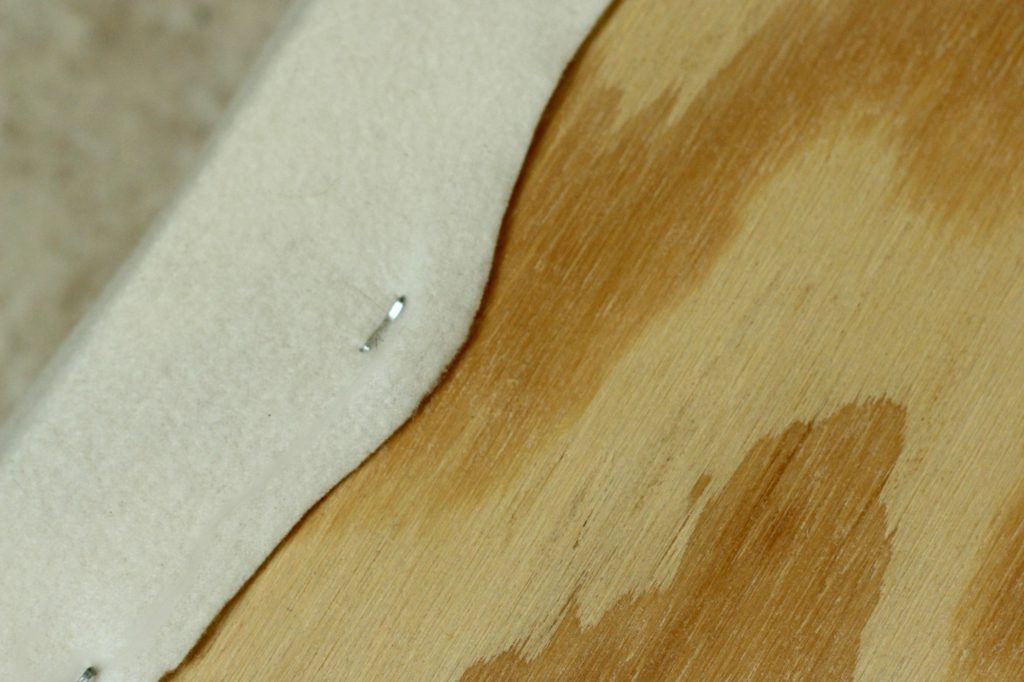 Now lay the covered seat on top of the fabric and staple it in place. Make sure the fabric is laying face down. I cut the fabric with pinking shears so it wouldn't fray. You could also fold the ends under. Pull the fabric a little tight while you're stapling so you get a nice finished look. I forgot to take pictures of the corners so I'm linking to this old post – reupholstered bench.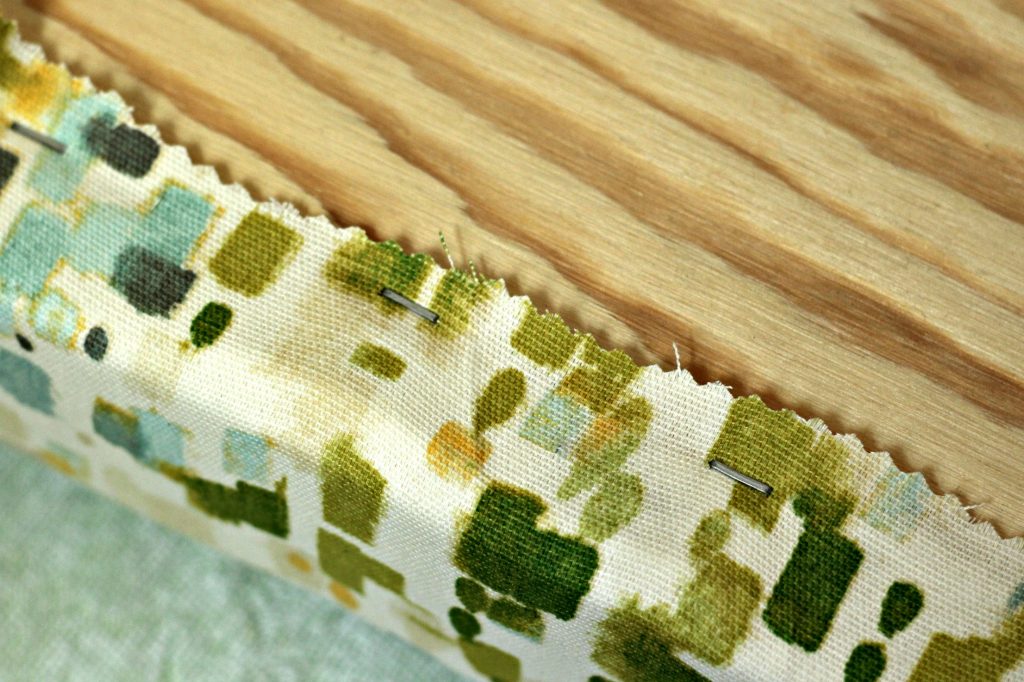 Since this chair didn't have a seat on it when I found it I had to find screws that would be long enough to go through the chair and grab the wood seat. I had to use 2″ screws for mine. If your chair already had a seat just use those screws.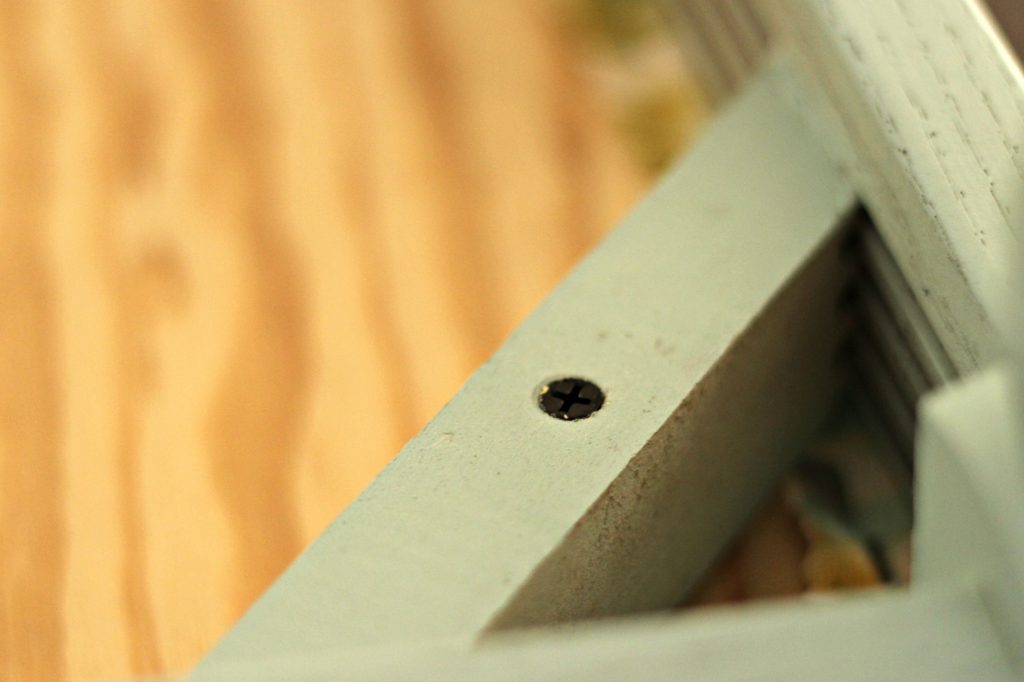 I love the details of the chairs. Now that I've finished it I wish I had more just like it.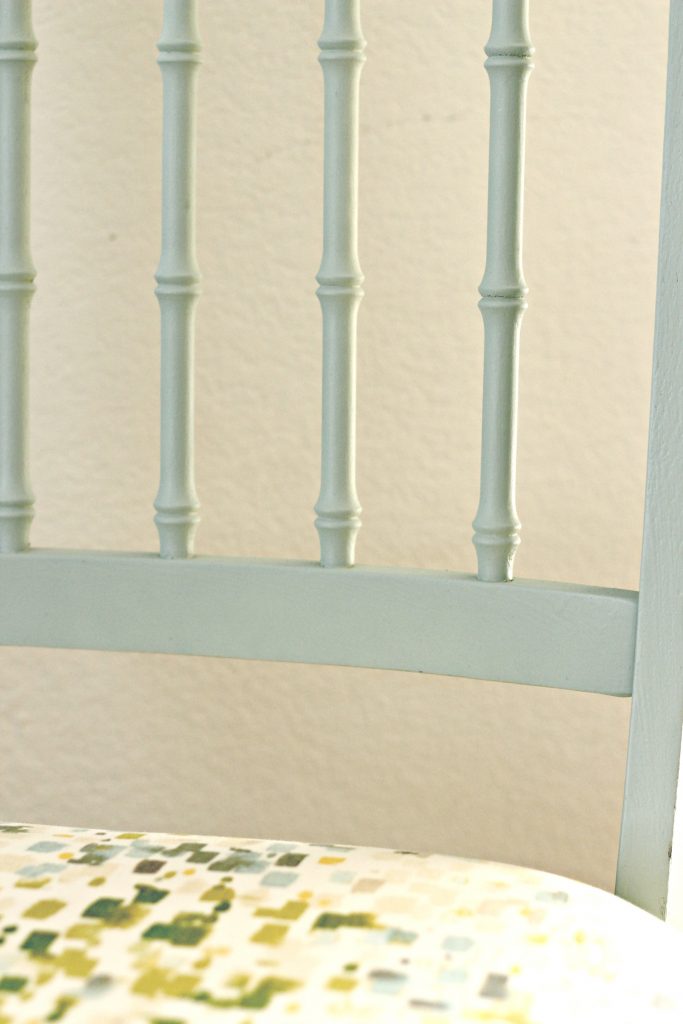 The fabric matches it perfectly which is really funny since I had no idea what color I was painting the chair until I saw what spray paint I had available. There are a lot of colors in the fabric though so my chances were pretty good it would match.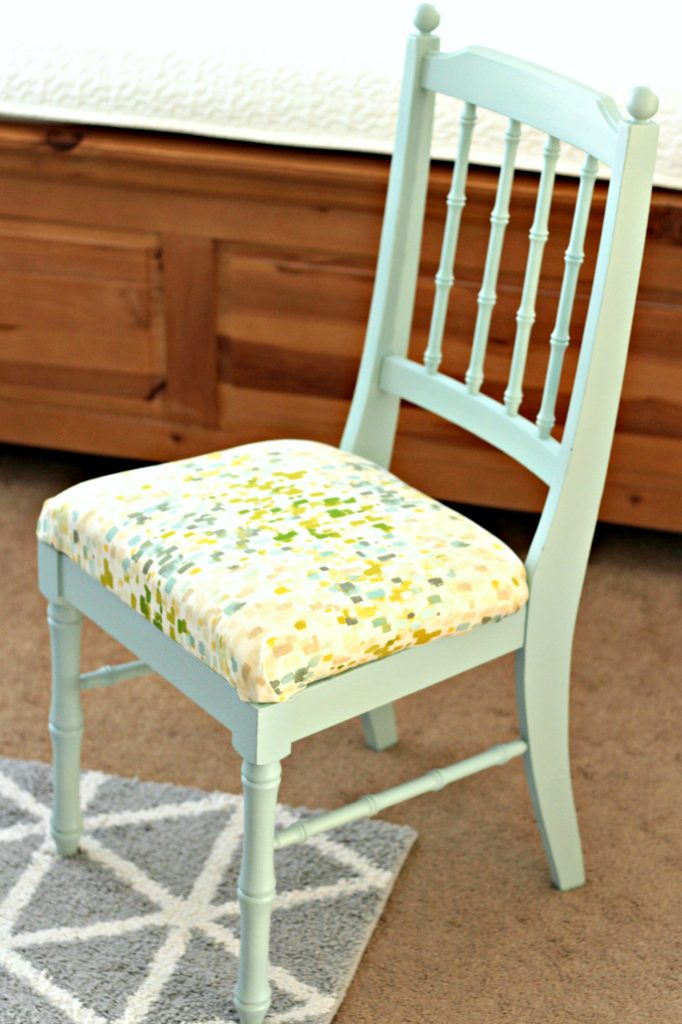 Since I just have the one chair it works really well in my office space.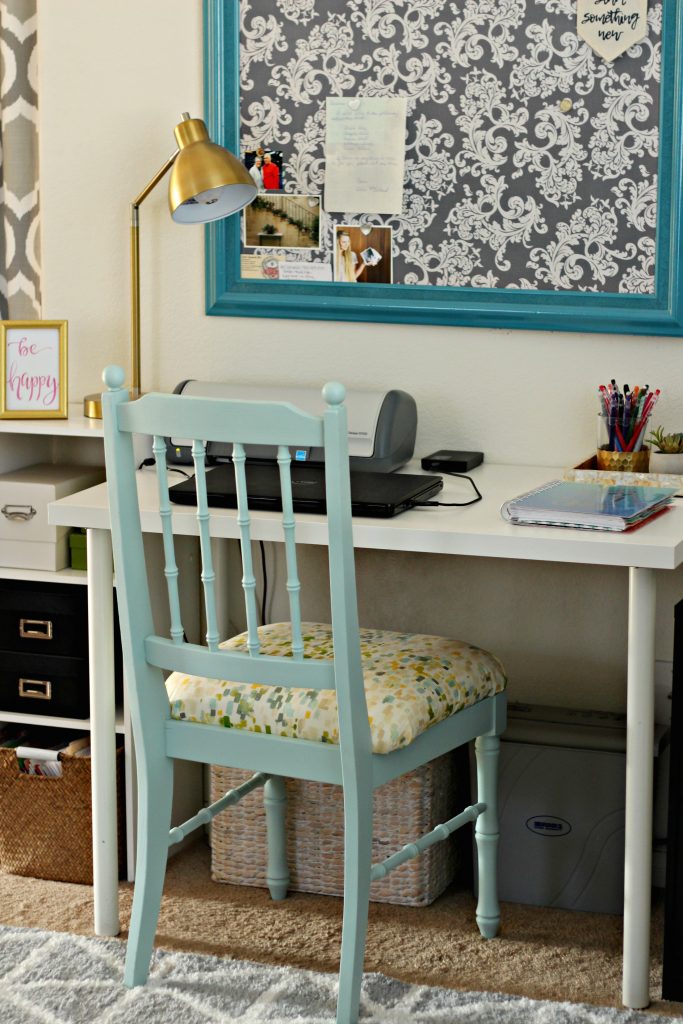 I still need to add a few things to the space to make it more functional but I like how it's coming a long.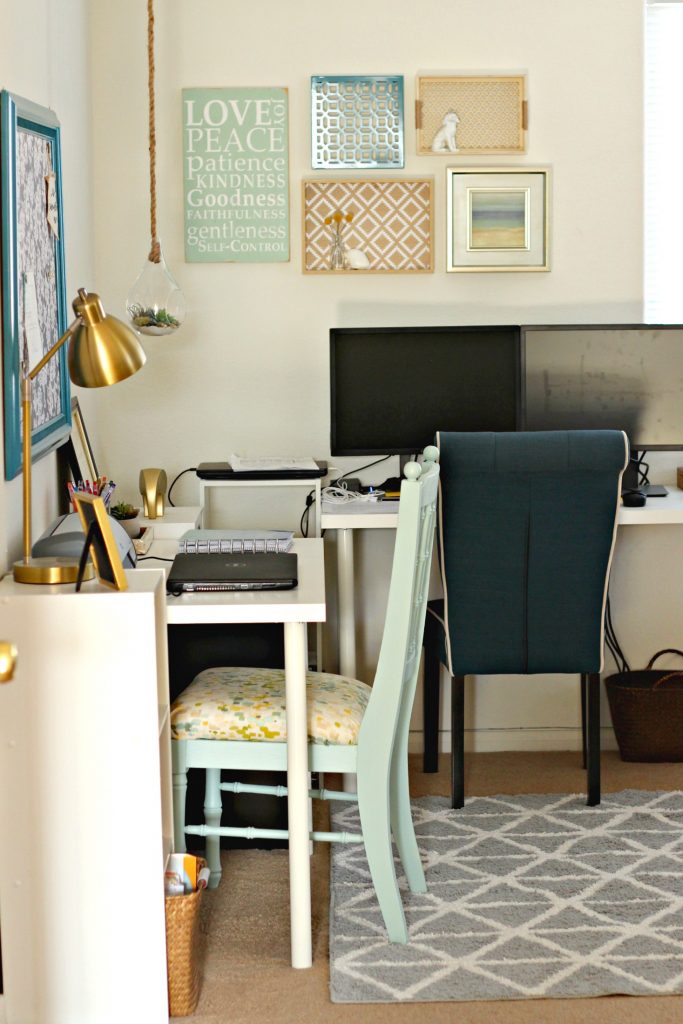 Pin it for Later: Upholstered Chair Cushion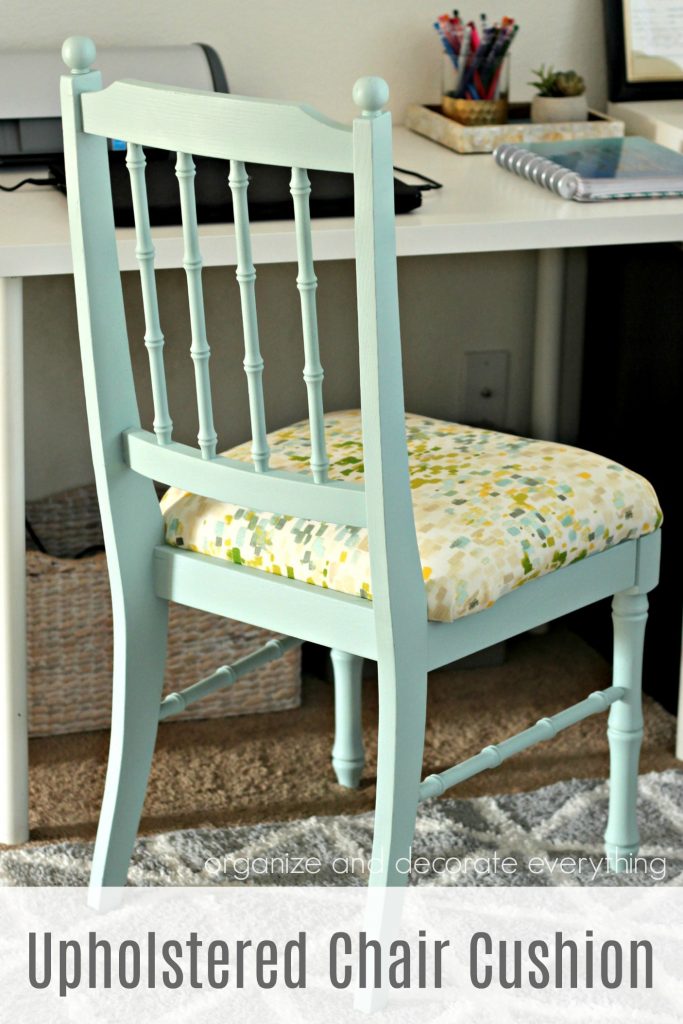 You might also like these posts:
High Gloss Accent Chairs
Updated Nightstand