I don't have much stored in the cabinet under the kitchen sink. Just the necessities.
But I thought I'd show you how I organize my needed supplies.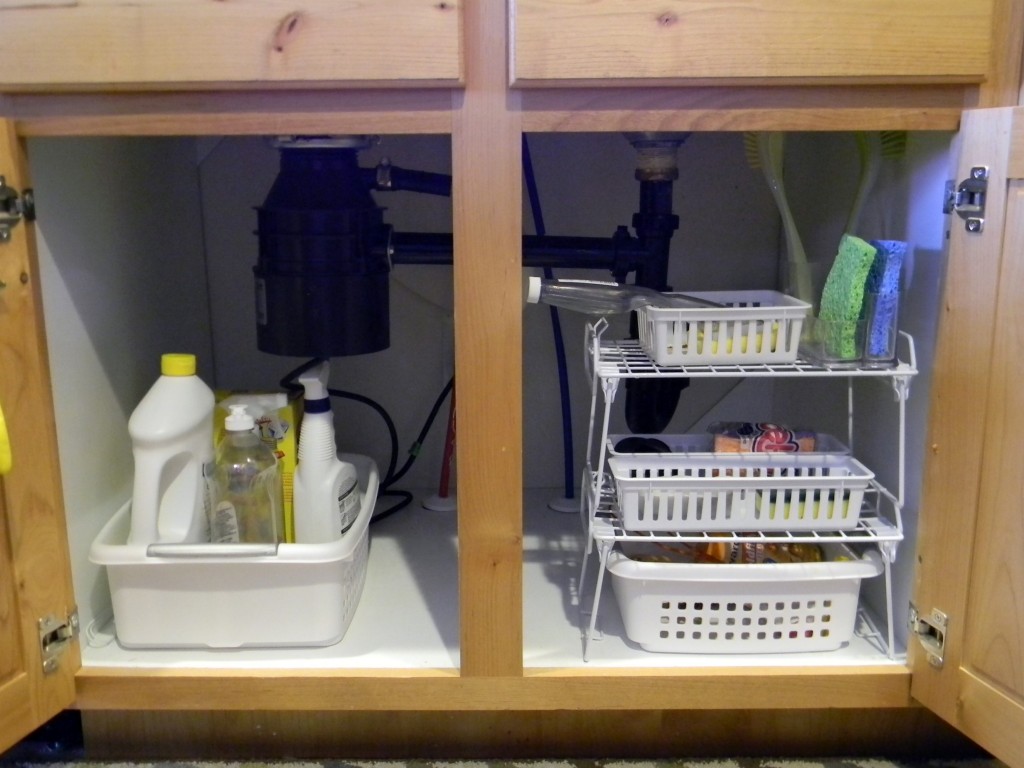 The dishwasher soap, dish soap and other cleaners are stored in an inexpensive basket.
It helps keep spills out of the cabinet and easy to clean.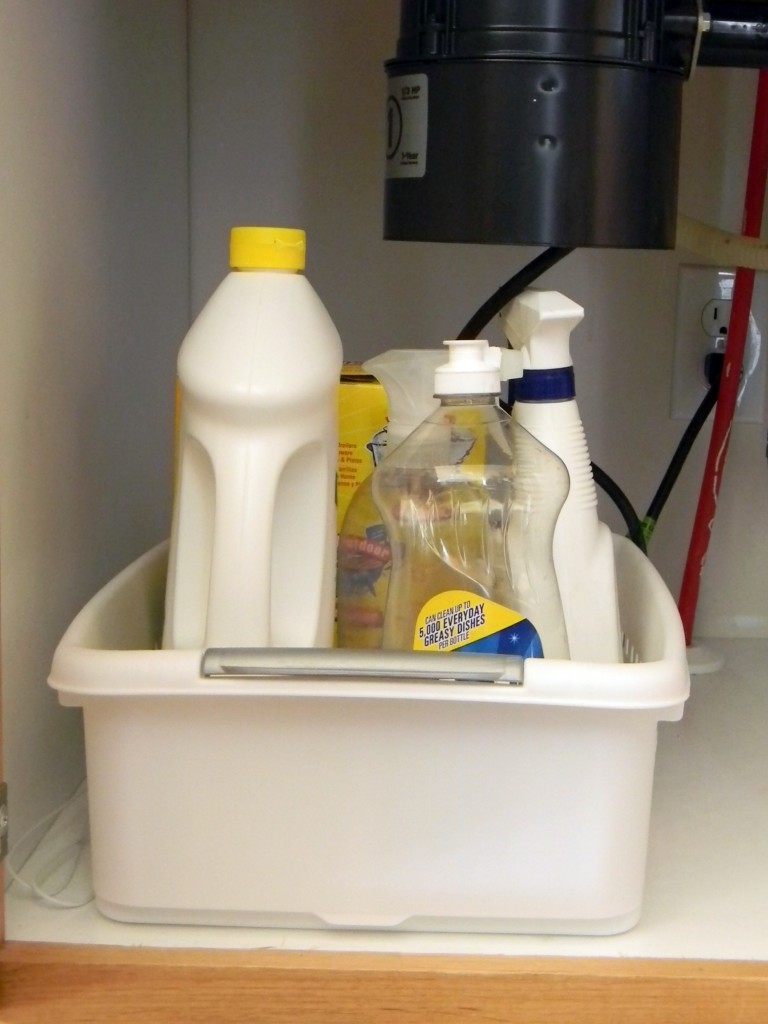 Smaller supplies are kept in little plastic baskets on a wire shelf.
The baskets keep the supplies organized and easy to find.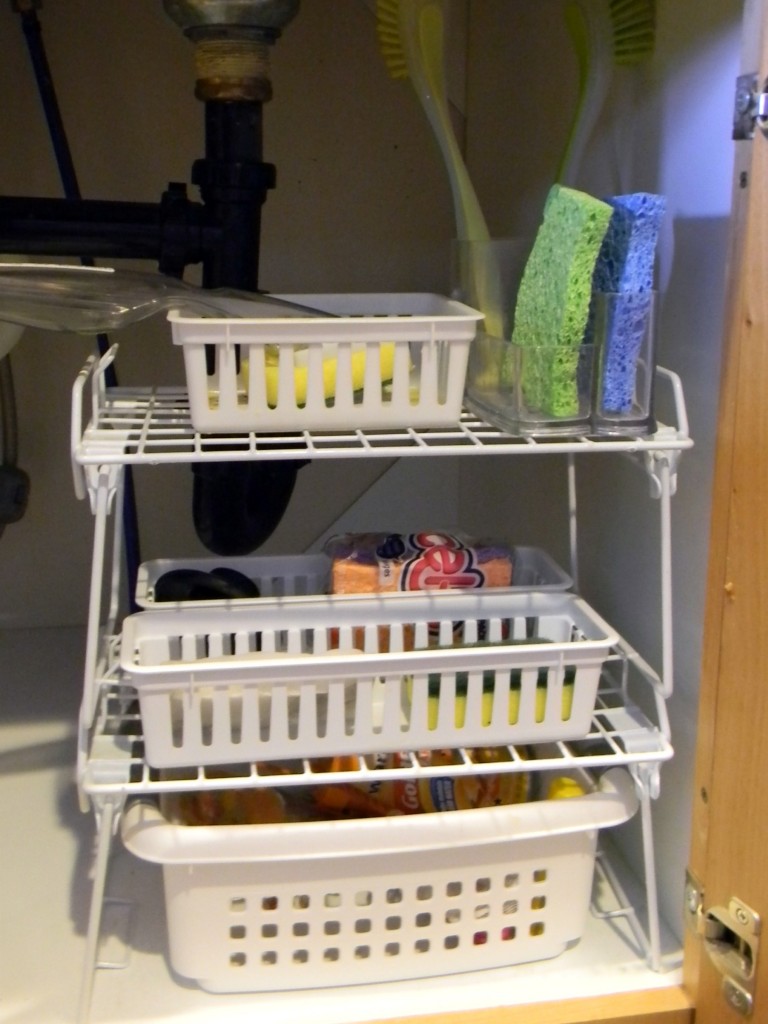 The bottom basket holds fish supplies.
I made a little tag to remind my family not to use the supplies in that basket for anything other than fish.
I'm speaking from experience here. Gross!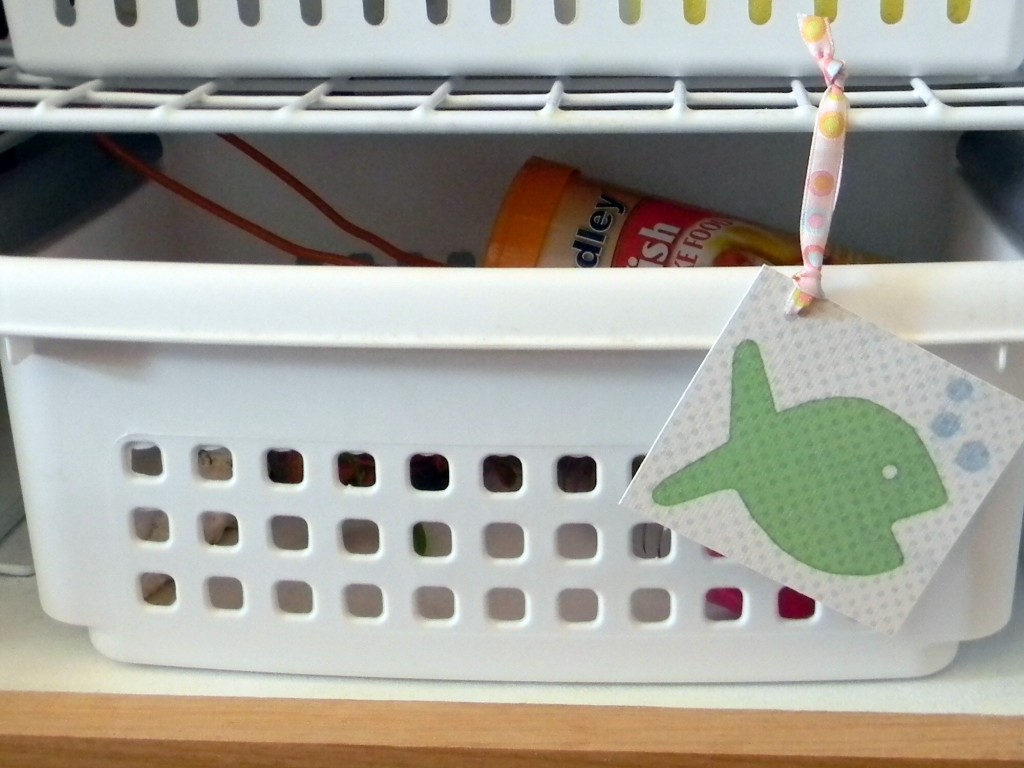 Gloves are hung on the inside of the cabinet door using a small cafe rod.
The rod only cost $1.50 for 2 of them.
I bent the mounting brackets out about a 1/2″ to hold the rod a little further away from the door.