Do you remember my January Home Goals? Yeah, well I didn't do very well on them.
I had some unforeseen events come up that made it difficult to finish all of them.
I was able to get a few things done (storing Christmas decorations, shelves for Legos) and the mudroom about half done.
I wanted to show you my progress on the mudroom lockers.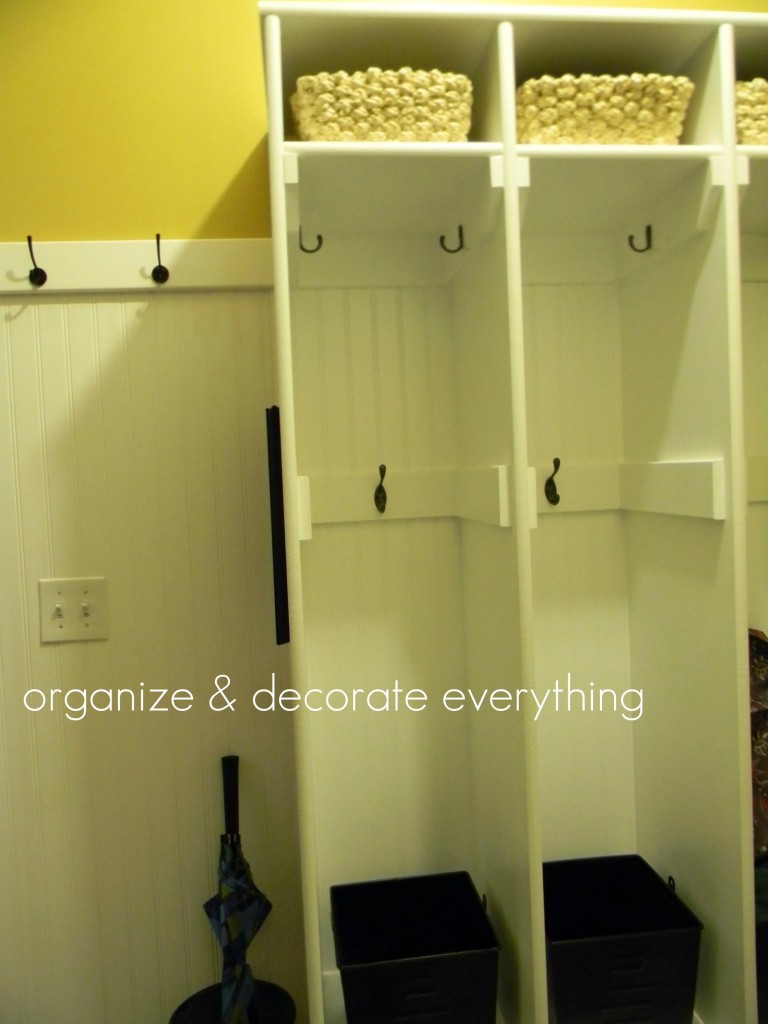 I had painted the metal buckets black.
As you can tell they were green before.
I added some padding to the bottom so they wouldn't leave marks on the bottom of the lockers.
I was using pads I already had on hand so I cut them in half to have enough for all the buckets.
The pads were already sticky on the bottom.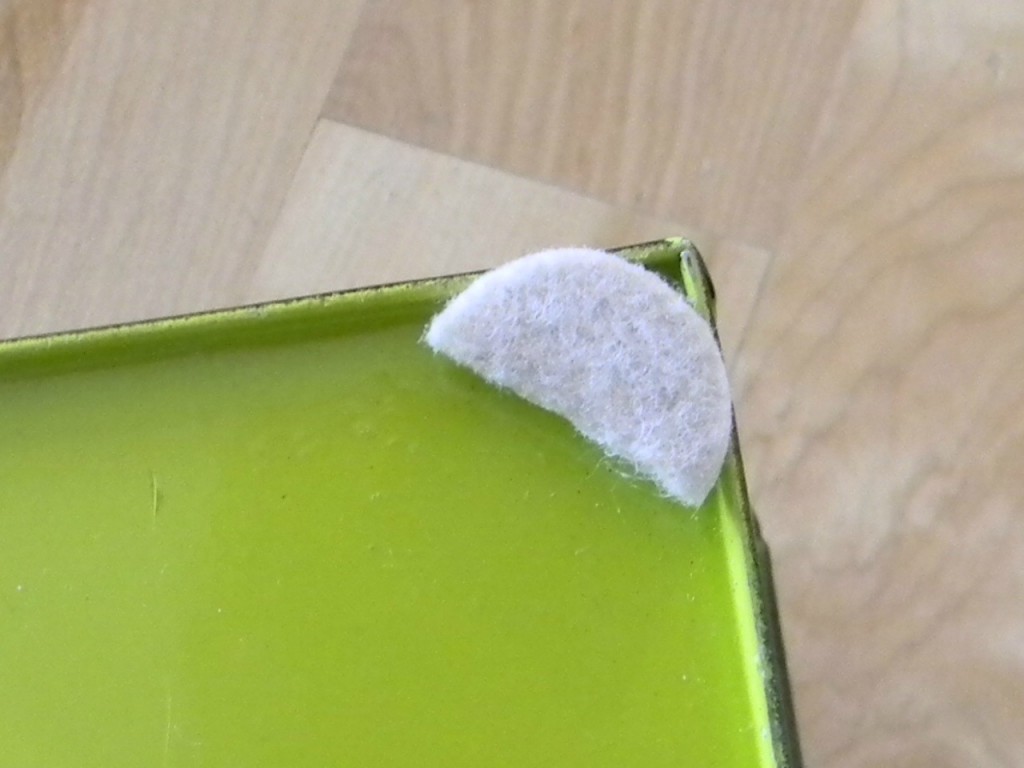 Each of the kids have a locker for their things.
The metal buckets hold library books, music books, sports equipment, scout stuff, etc.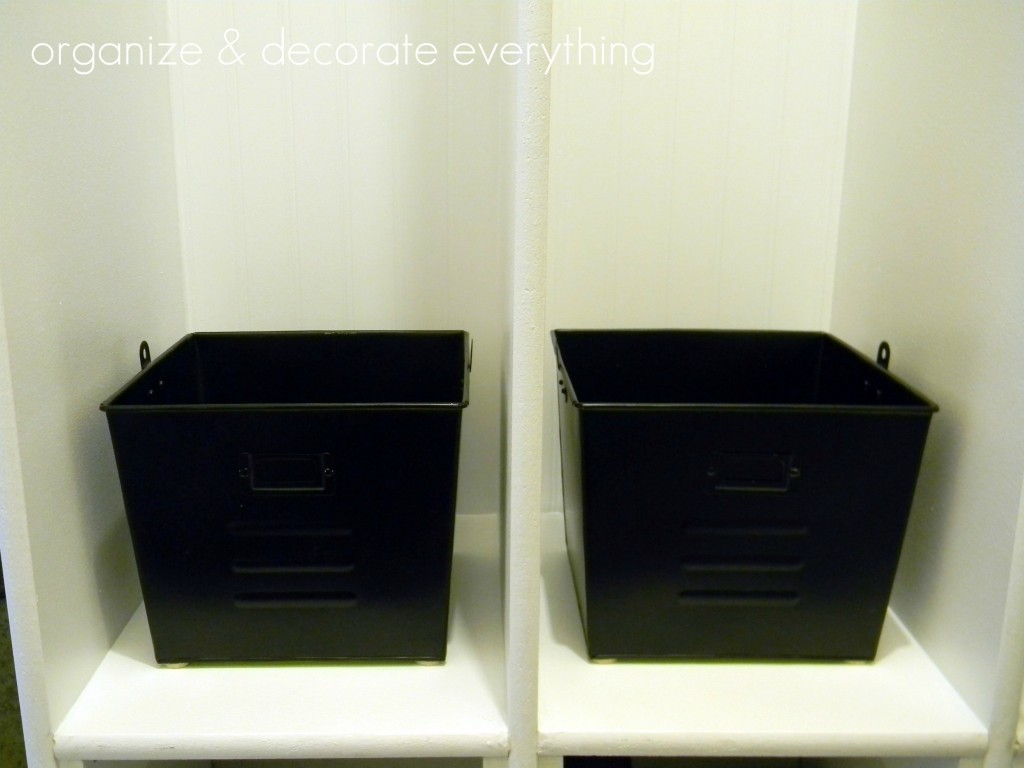 The 2 lockers on the left are completely painted, the 2 on the right still need 2 more coats.
Can you tell the difference?
Hubby built the lockers. Didn't he do a great job?
I just gave him the dimensions and he went from there.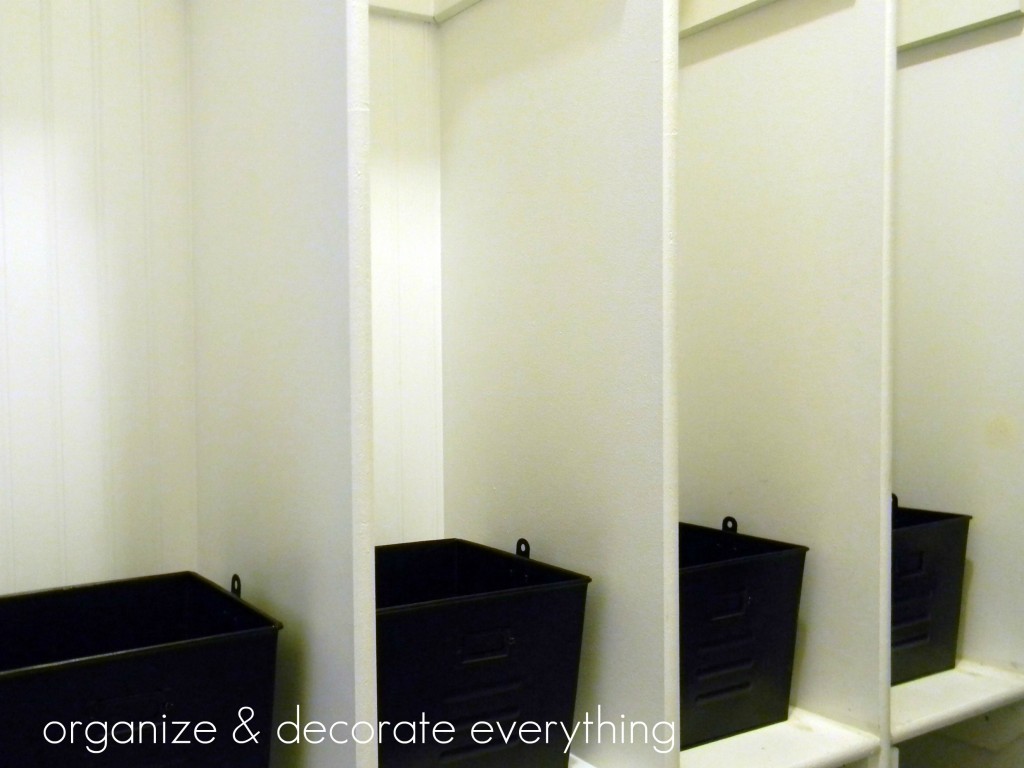 I decided to have 3 hooks in each locker.
I drilled pilot holes for the hook screws.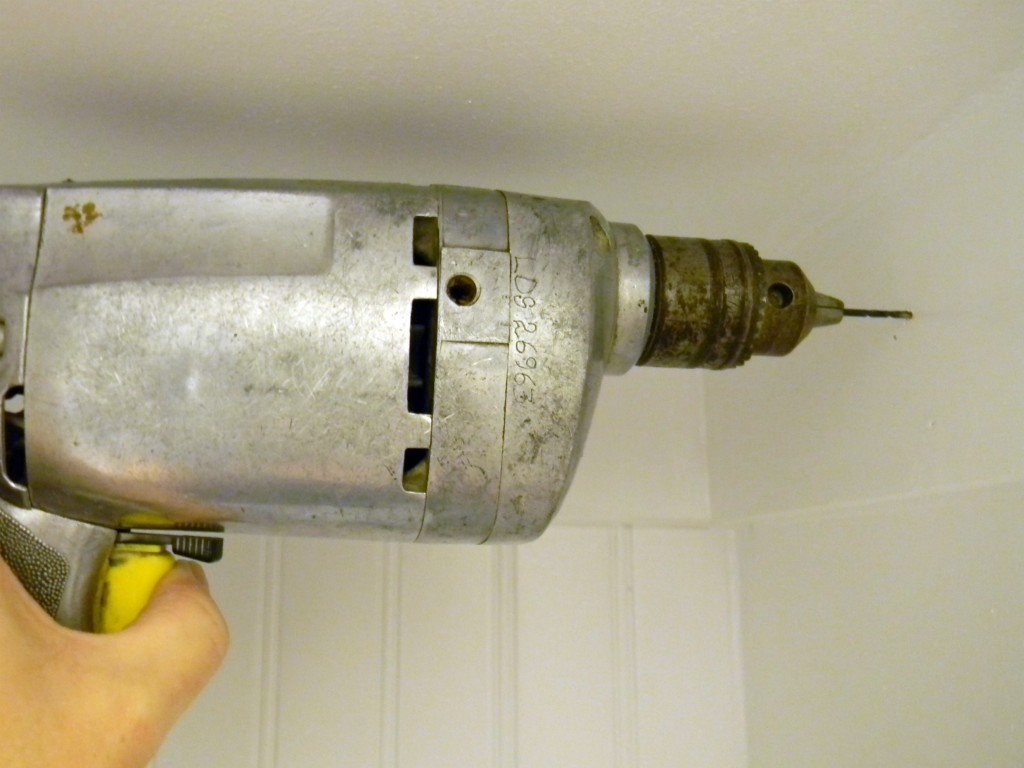 Then added the hooks.
They can hang their coats, backpacks, and swimwear in the summer.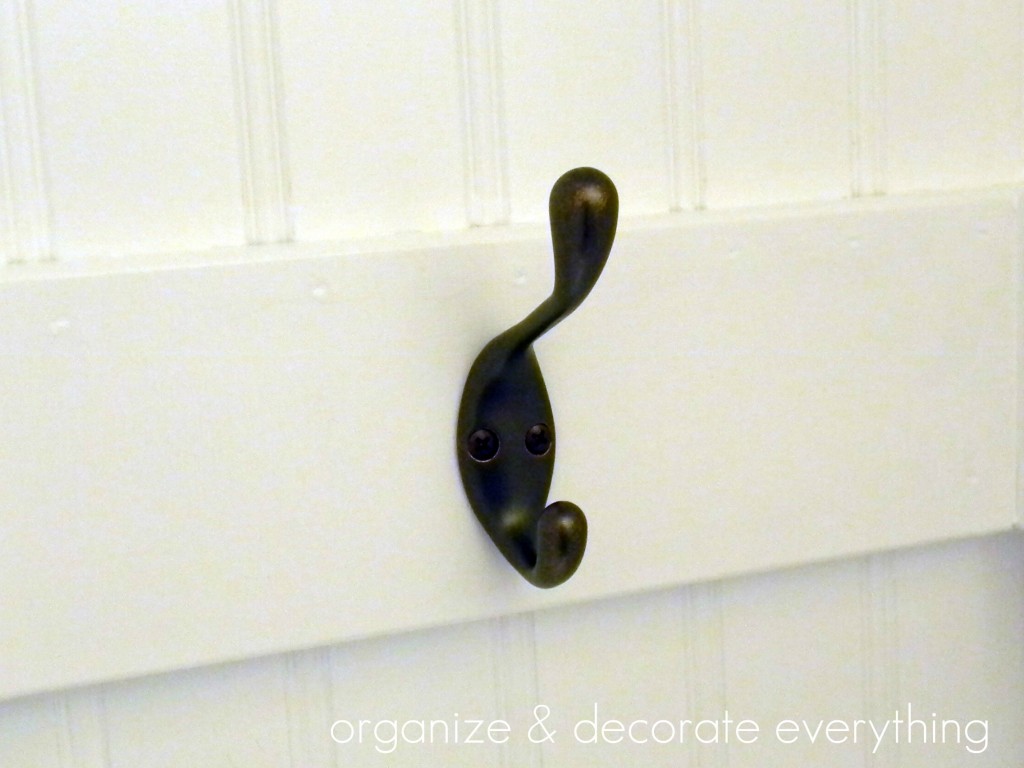 The room is going to be finished this month (pinky swear).
I still need to paint the other 2 lockers, the ceiling, paint and hang the light fixture, and paint the 2 doors.