I've been wanting to make shoe bags for when I travel. Then I remembered I saved the fabric bags that sheets come in. I knew I'd be able to use them for something sooner or later. My shoes fit perfectly in them and now I won't have to use grocery bags anymore (I know, sad). I just needed to beautify them.
I took some fabric from my stash.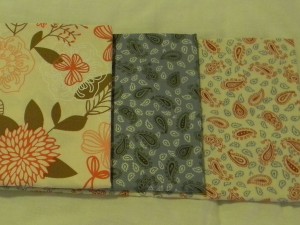 And cut them in 2″ strips using pinking shears to make ruffles for my bags.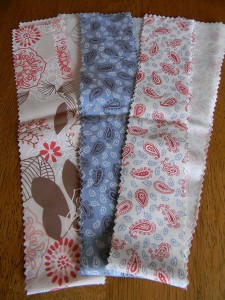 To make the ruffles, I sewed down the center of the fabric strip using a long stitch.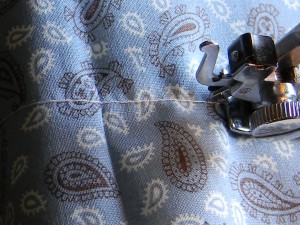 Then I pulled on the top thread to help the fabric gather. I pulled on both ends toward the center.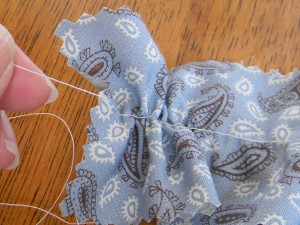 I spread the ruffles as evenly as I could and made it the length I needed, then I pinned it to the flap of the bag.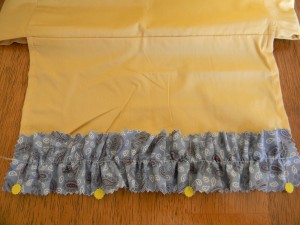 And sewed over the gathering stitch using a regular stitch.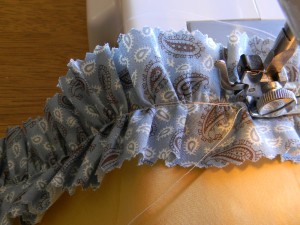 Ta-Da! Aren't they cute? I decided to use pom-pom fringe on the draw string bag instead of a fabric ruffle. I had just enough to go around. I sewed it on, but it could also be glued on with fabric glue. This project was totally free using things I already had in my stash. I love that!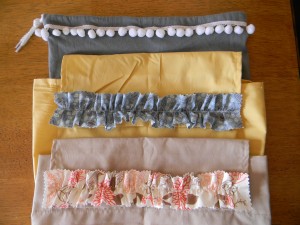 So save those sheet bags, they can be repurposed as shoe bags. When you get home from a trip just throw them in the wash and they'll be ready to go for your next trip.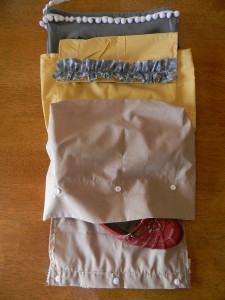 Have you repurposed these bags? What did you do with them?