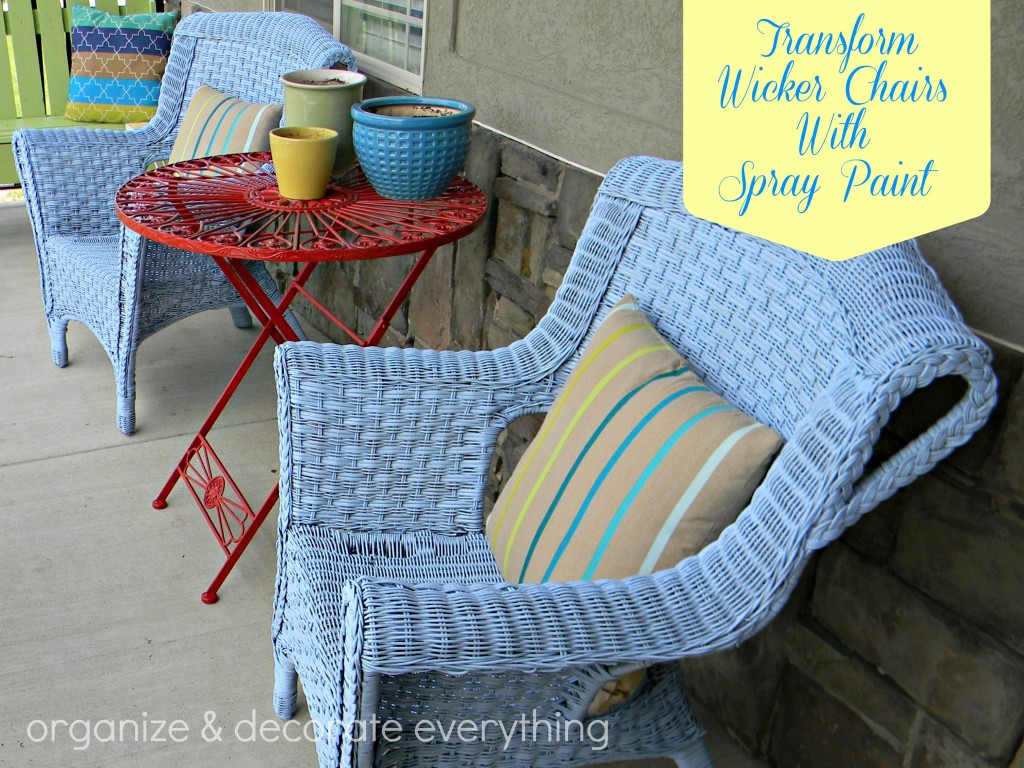 The porch is starting to come together thanks to a few cans (actually a lot) of spray paint. Next in line to get painted were the wicker chairs. I've had these chairs for about 13 years and although I love them they are starting to show a lot of wear. A couple fresh coats of spray paint helped hide some of the wear and tear and I'll hopefully get many more years out of them.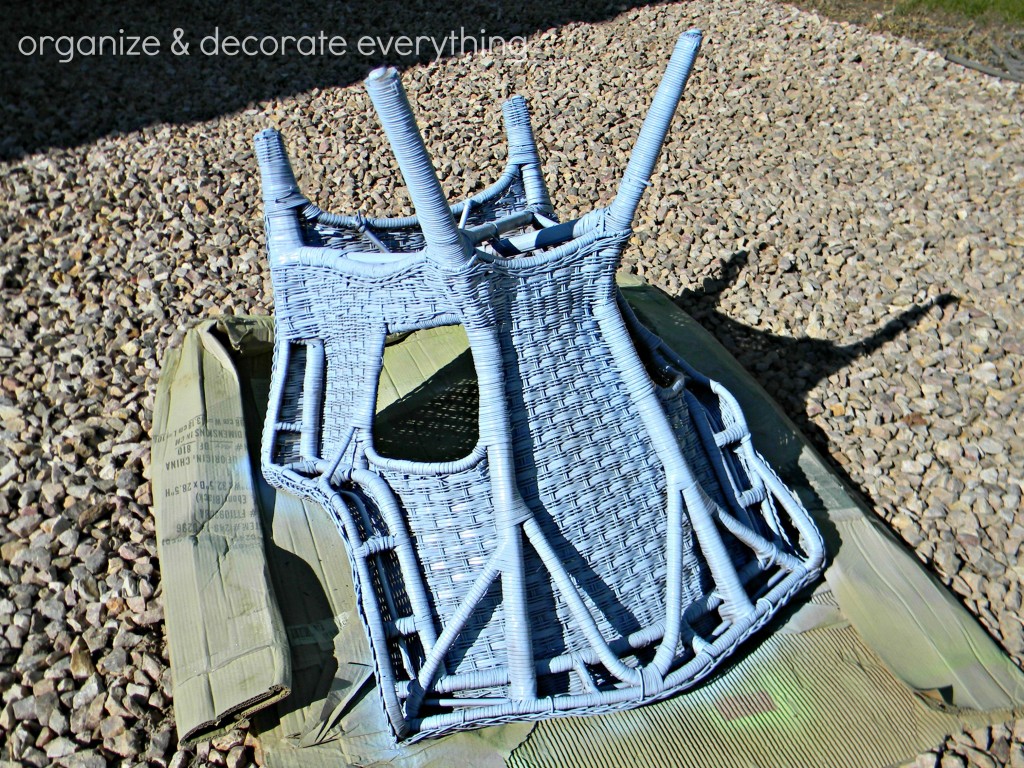 Wicker isn't difficult to spray paint but it can be time consuming. You need to make sure you paint every area at every angle and just when you thought you got it all you see that you haven't. Well, that's what always happens to me anyway. I always start with painting the underside and back of projects. Why? Because it makes sense to me and if there's any drips or runs they can be fixed easily. The chairs took 2 coats of paint.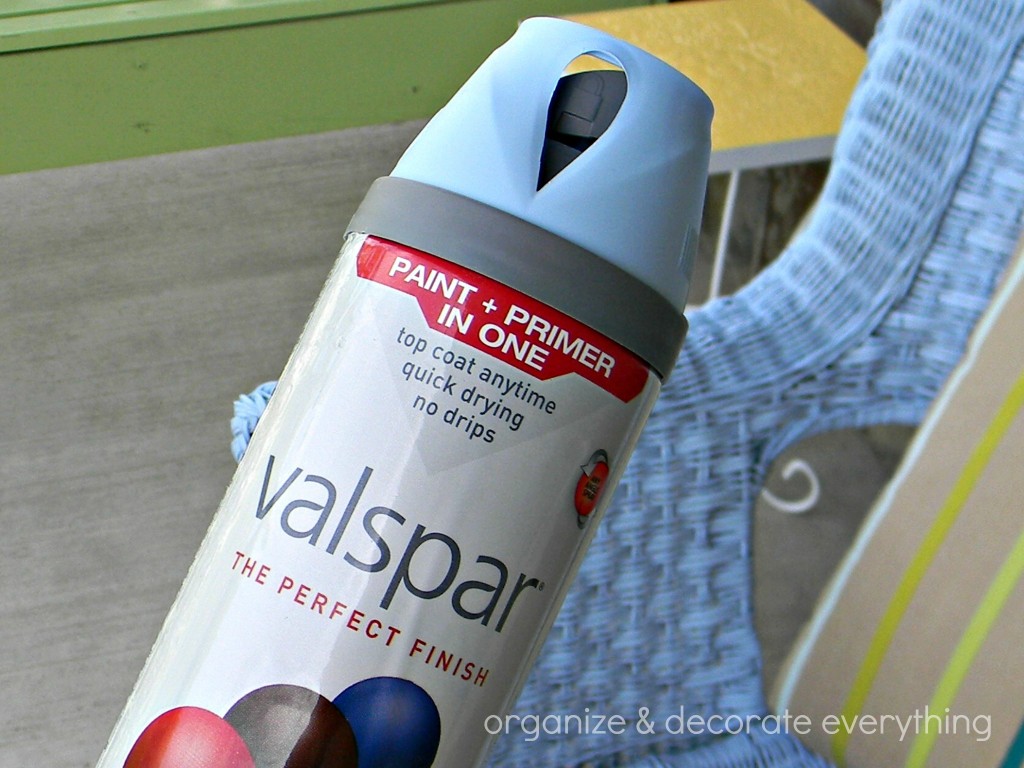 I used Valspar paint and primer in one. The color is Encounter. Hmm, interesting name. I wonder how they came up with that? Anyway, when it says quick drying and no drips, it's true. This paint goes on so smooth and I absolutely love it! My favorite part is that it's quick drying. I'm one of those impatient painters. Valspar isn't compensating me in any way, I just love this paint.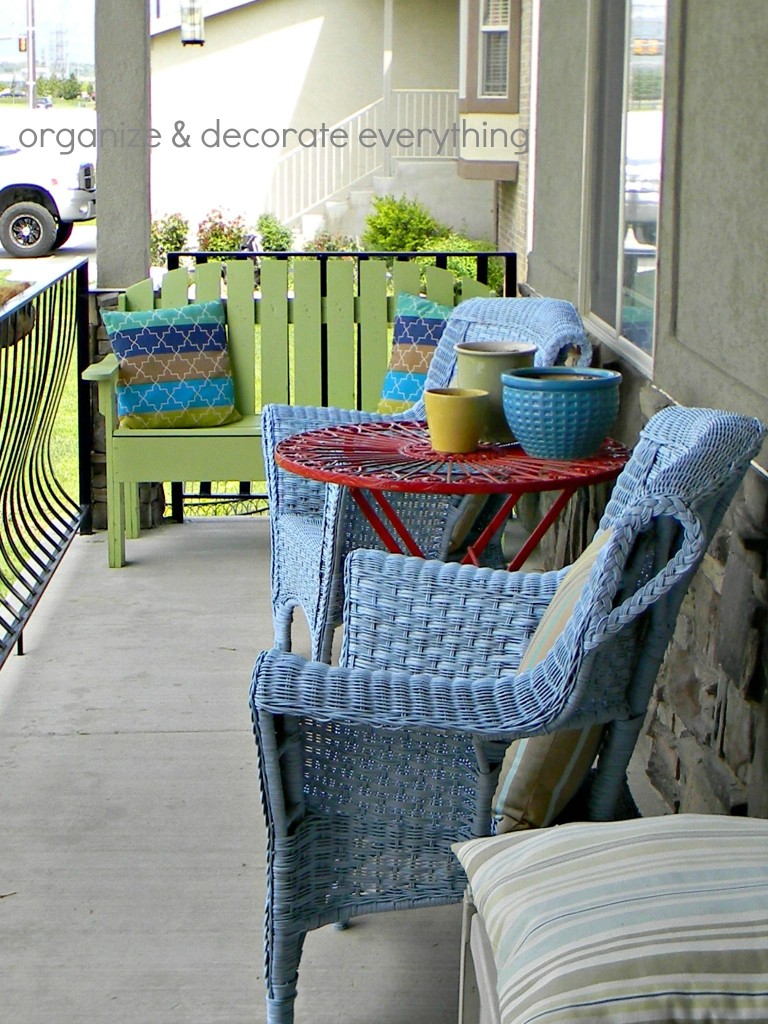 Oh my word! I'm really starting to love my colorful porch. There are still a few thing I need to do, like plant flowers in the pots, add a rug, cushions for the chairs, a new door mat and another little surprise (if it works). I've had these pillows so I want to use them, but I'll probably be moving them around a bit. I'm not really happy with the look right now. Have you been working on sprucing up your outdoors?