During the month of April I posted a Spring Cleaning Series on my Facebook page.
I shared one Spring cleaning chore each day through the whole month of April.
Some were more detailed than others but the idea was to get your house spic and span before Summer.
I had some requests for a 30 Day Spring Cleaning Schedule Printable.
I finally made one. This is the schedule I went by on Facebook.
I hope you were able to follow along but, if not, this is for you.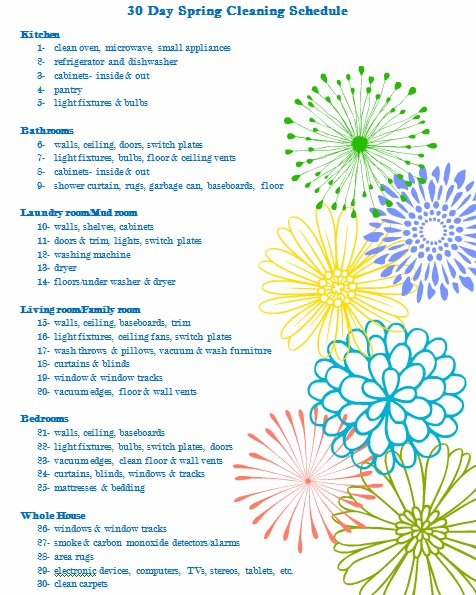 Like I said, some of the cleaning was pretty detailed on Facebook.
If you have any questions or would like more details
you can either check out my Facebook page or leave a comment.
Once I get a few requests I'll write up a blog post.
If I tried to write everything in one post it would be pages long and nobody wants to read all that.
Happy Cleaning!