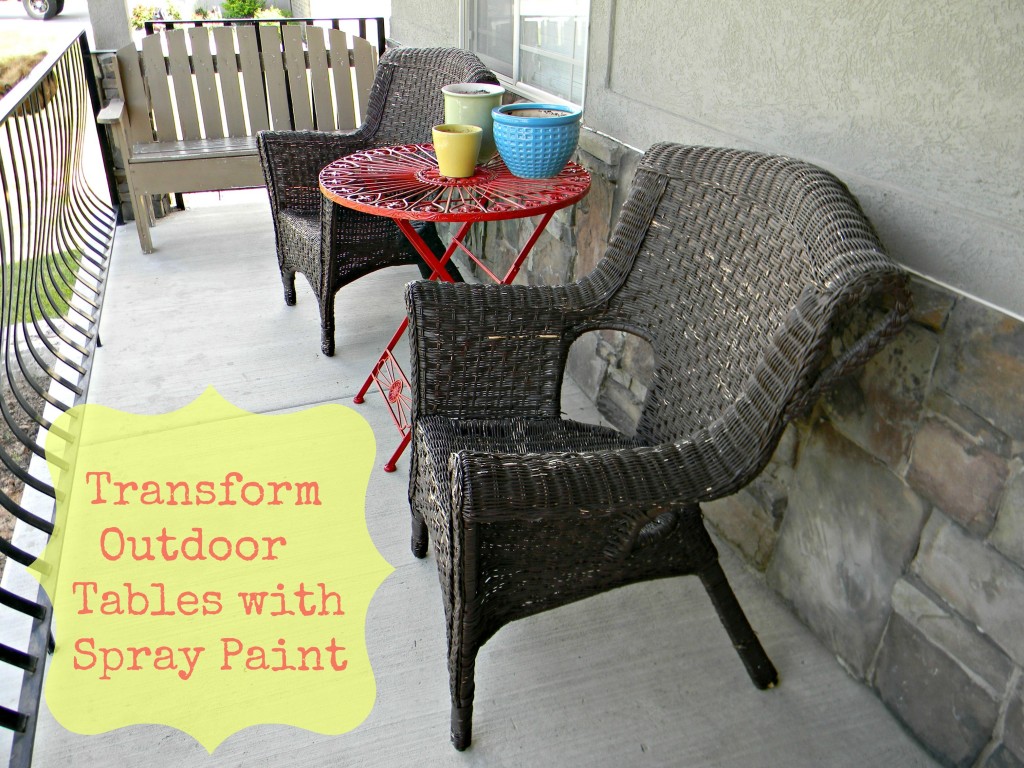 Spring always gets me in the mood to spray paint and by the looks of my front porch I need too. Can we say bland? How many shades of gray/brown can I have in one place? So over the next week or so I'm going to give my porch a color boost using very little money. You won't even recognize it as the same porch when I'm finished.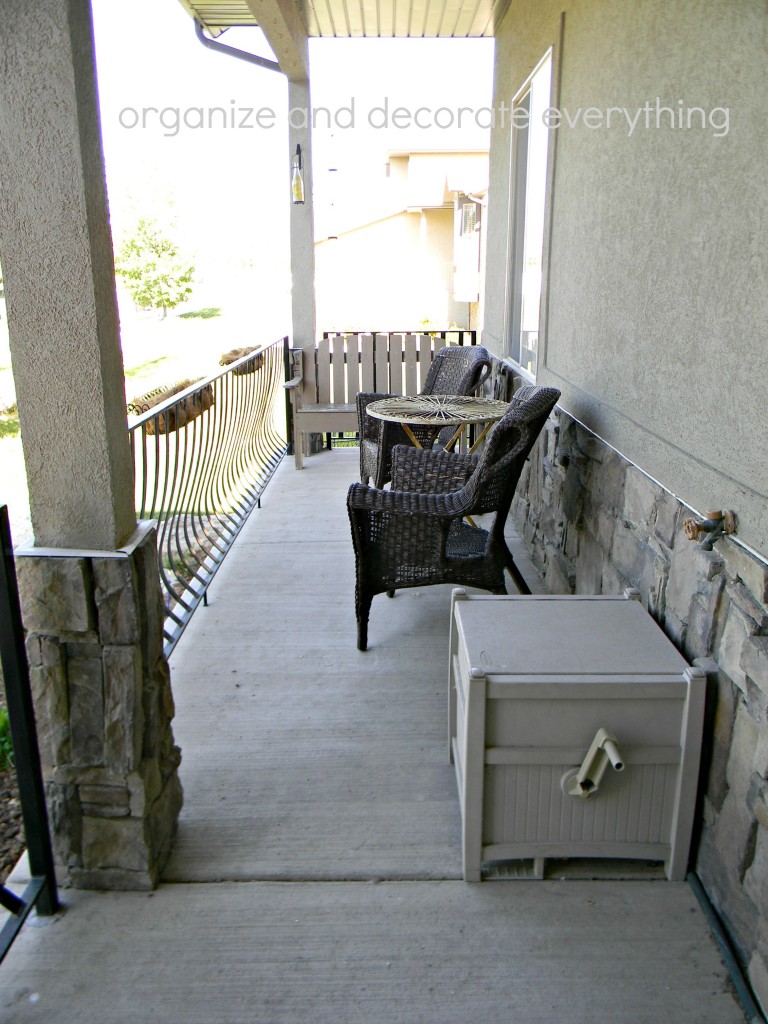 I've talked about my spray paint stash in previous posts so I thought I'd share it with you again in case you missed it. See! I don't hoard many things but I am a spray paint hoarder. Although I don't know if it can be considered hoarding if I use it up and replace it.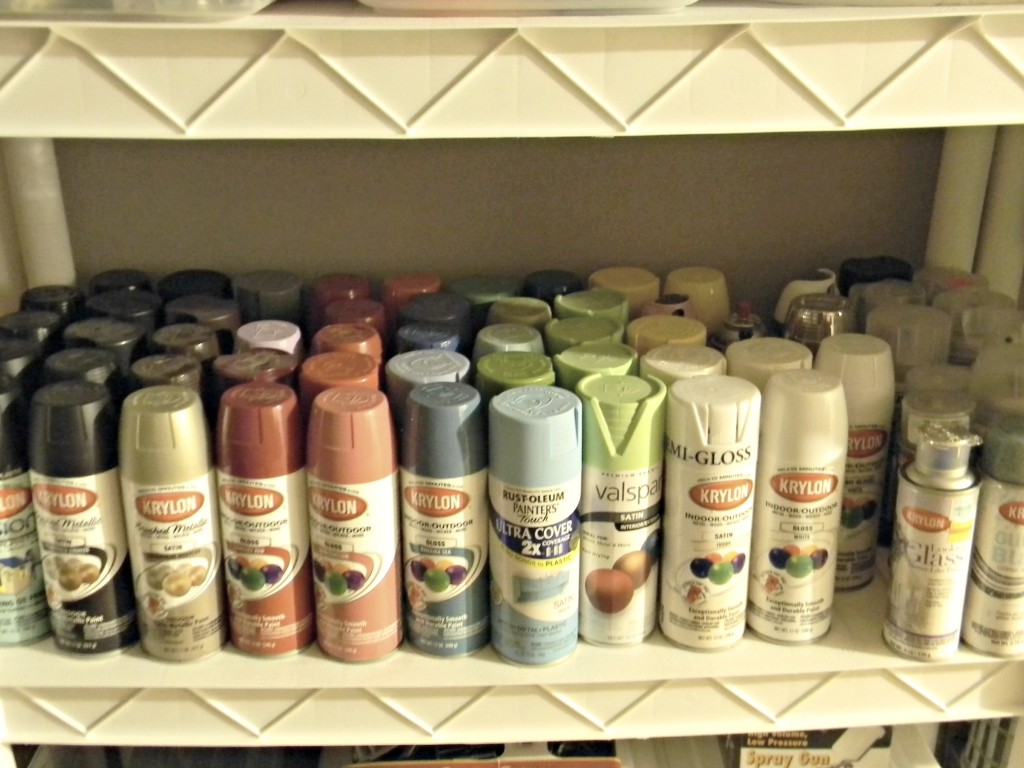 Here's the table before. I love it and I love all the intricate details but I don't love the color. We place our drinks on it while we're sitting on the porch and sometimes the kids play games on it. It's been the perfect table other than the color.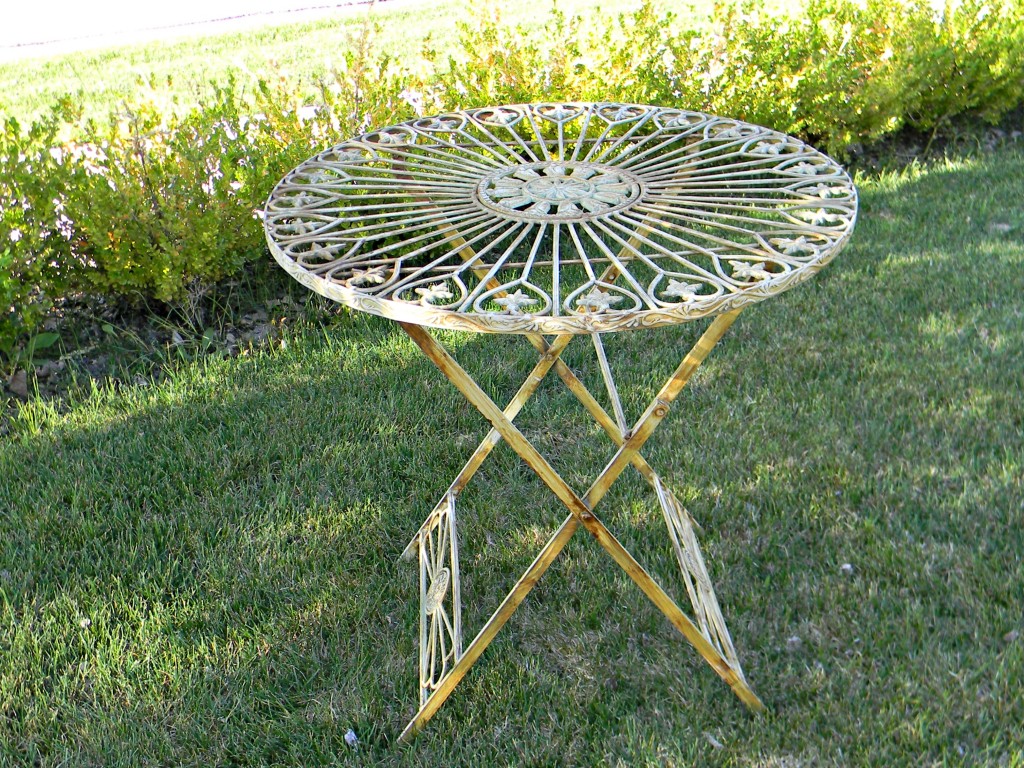 I painted it Krylon Banner Red and now I love it! See what that little bit of color has done to the porch already? The pots help a lot too (they are from last year). I'll be adding flowers to them later this week.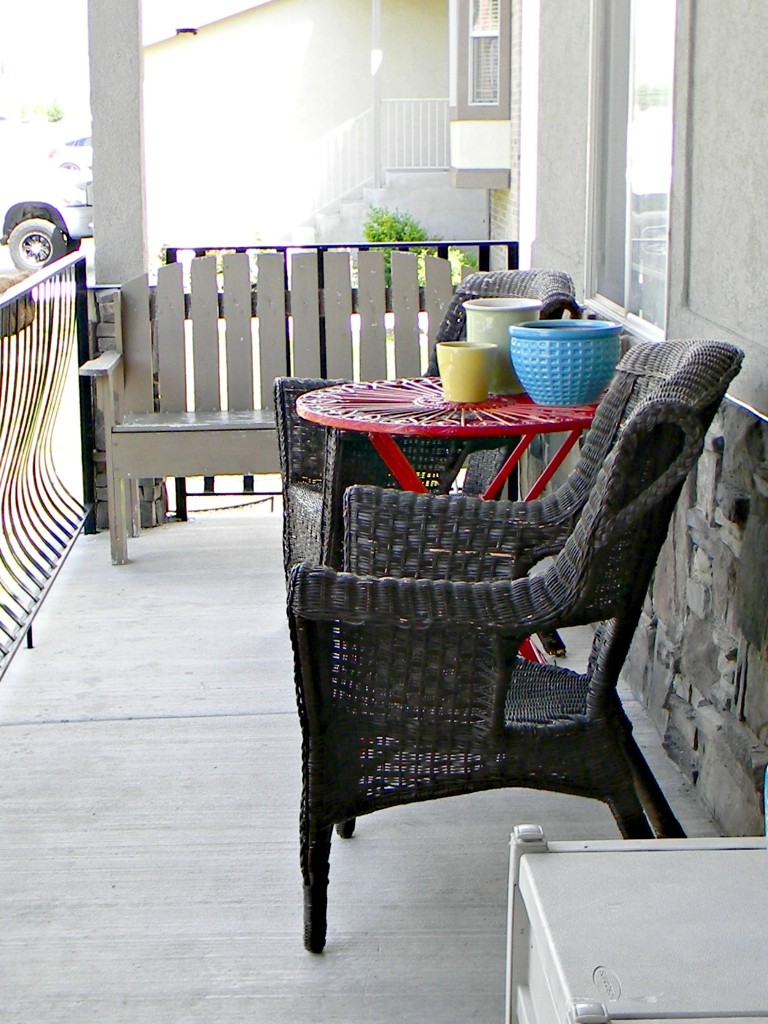 I also painted another little table. I forgot to get a before picture but it was about the same color as the first table. I painted the legs white. I didn't care too much about over spray on the top since it was going to be painted another color.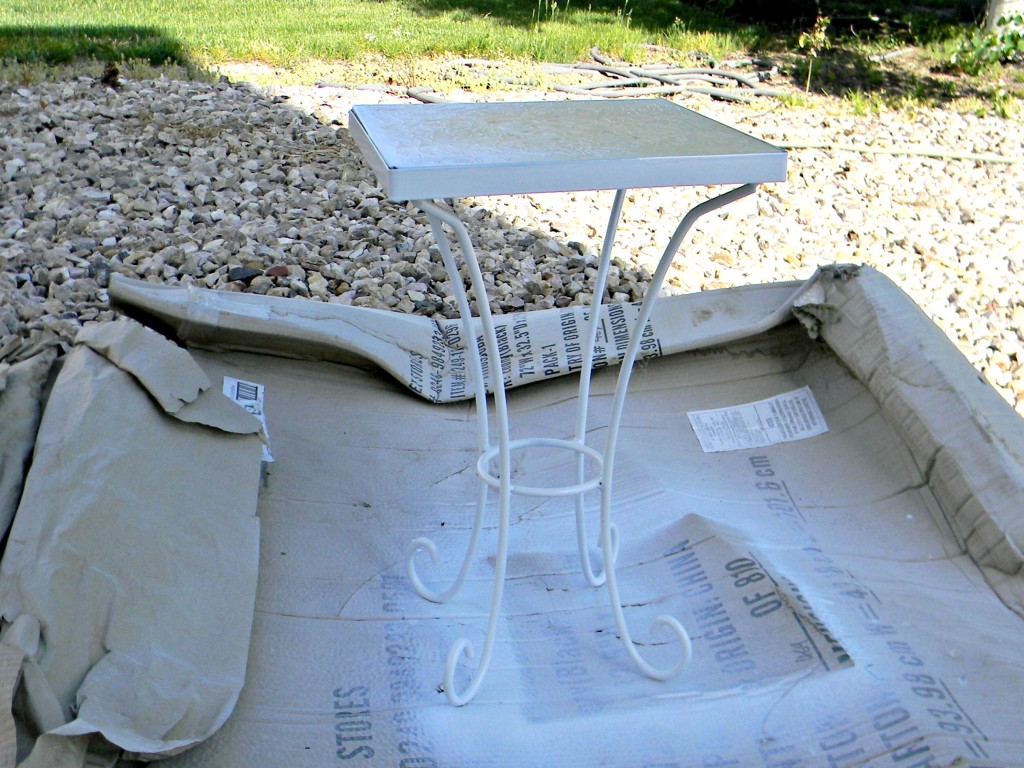 I let it dry overnight then taped off the top of the table to be painted another color. I chose RustOleum Summer Squash for the top.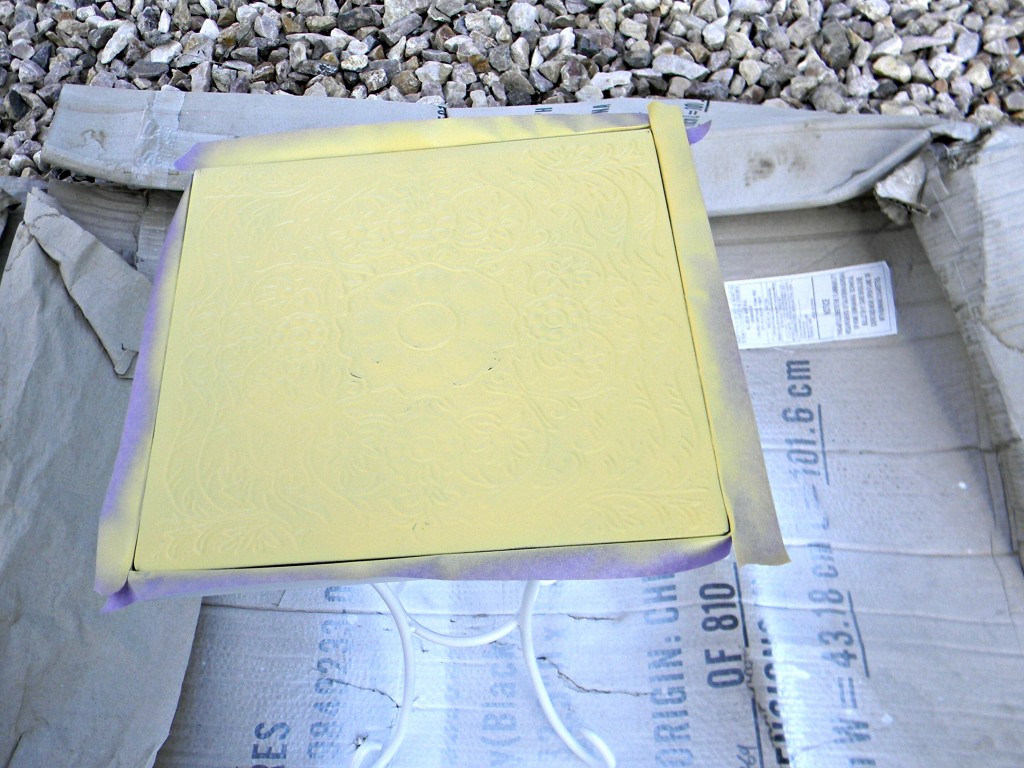 Pretty little table, don't you think? It sits by the bench at the end of the porch, just another place to put cold drinks on a hot day.
Can you guess what colors I'm painting the bench and chairs?