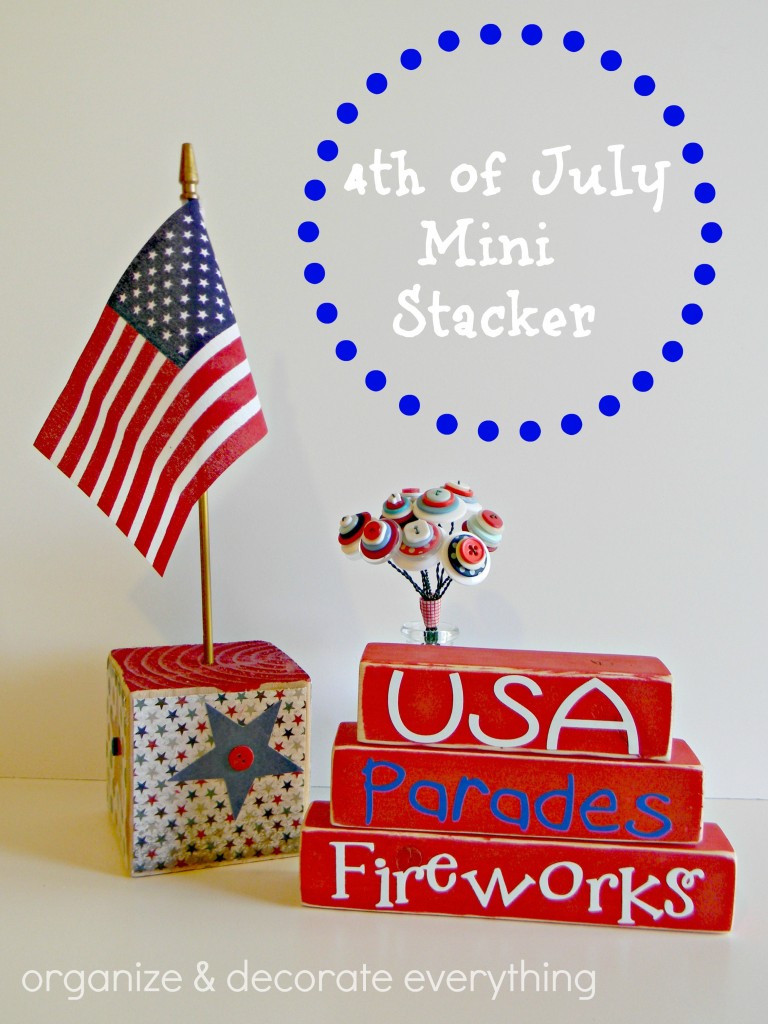 The great think about the kits are that they come together really quickly. You can paint, stain, paper, glitter, or whatever you want. They would also make a great house warming or thank you gift, don't you think? (My daughter made the square flag holder last year.)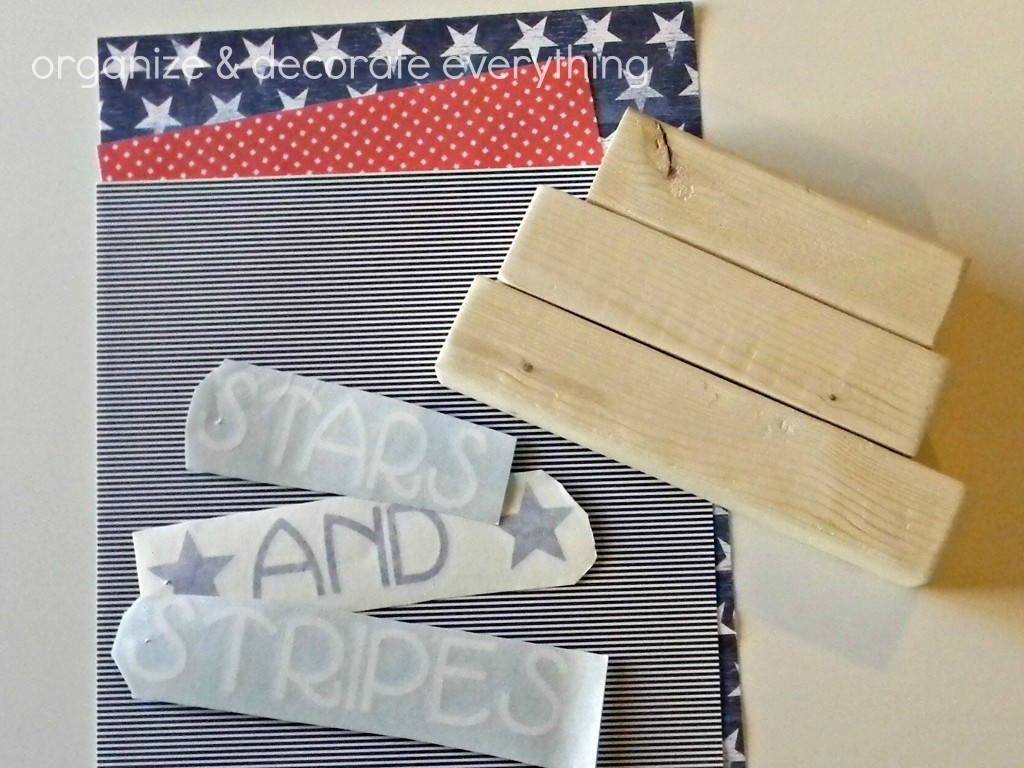 I love the 4th of July mini stacker. The kit comes with 3 sanded pieces of wood measuring 5,6,and 7 inches in length and the vinyl lettering. I added scrapbook paper to one side and just painted the other sides.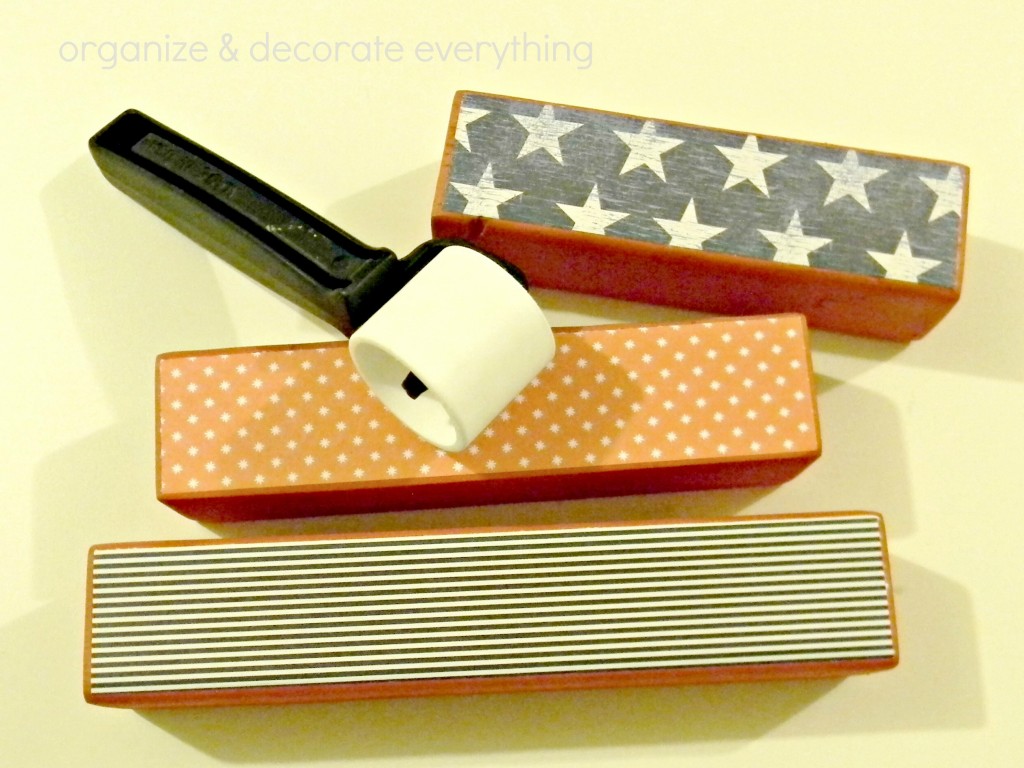 I applied the scrapbook paper using mod podge to the back of the paper. I like to using a wallpaper seam roller to make sure the paper is flat and all the bubbles are out.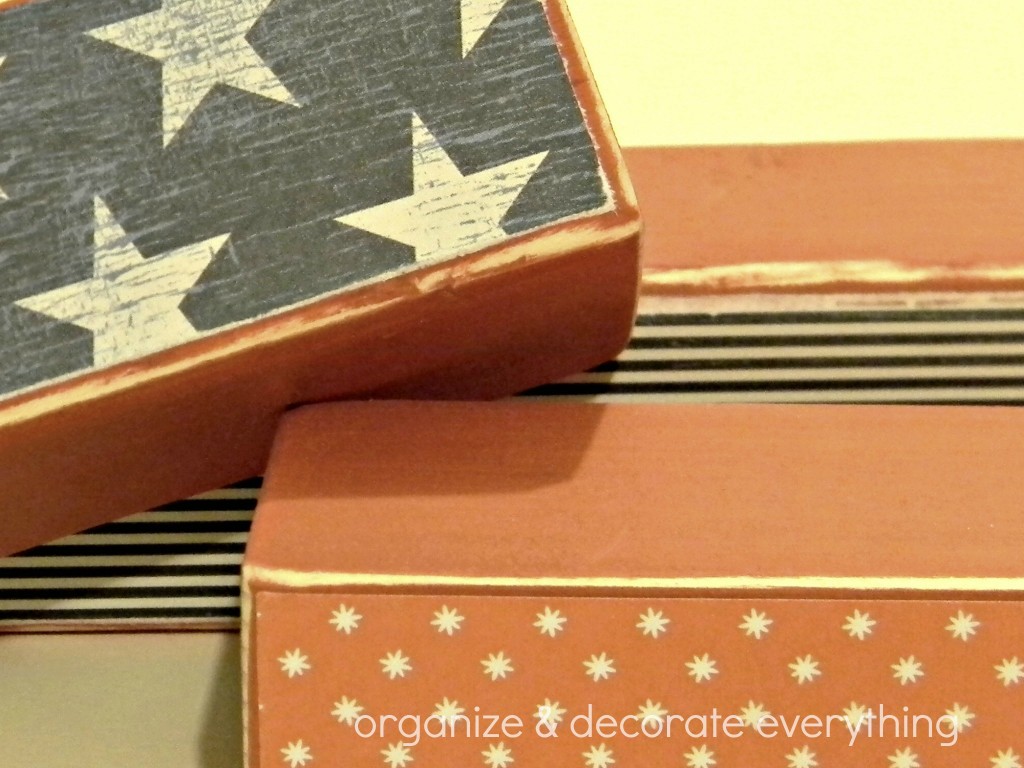 Then I sanded the edges to distress them a bit. I applied vinyl to both sides to make the stacker 2-sided so I can switch them whenever I want.