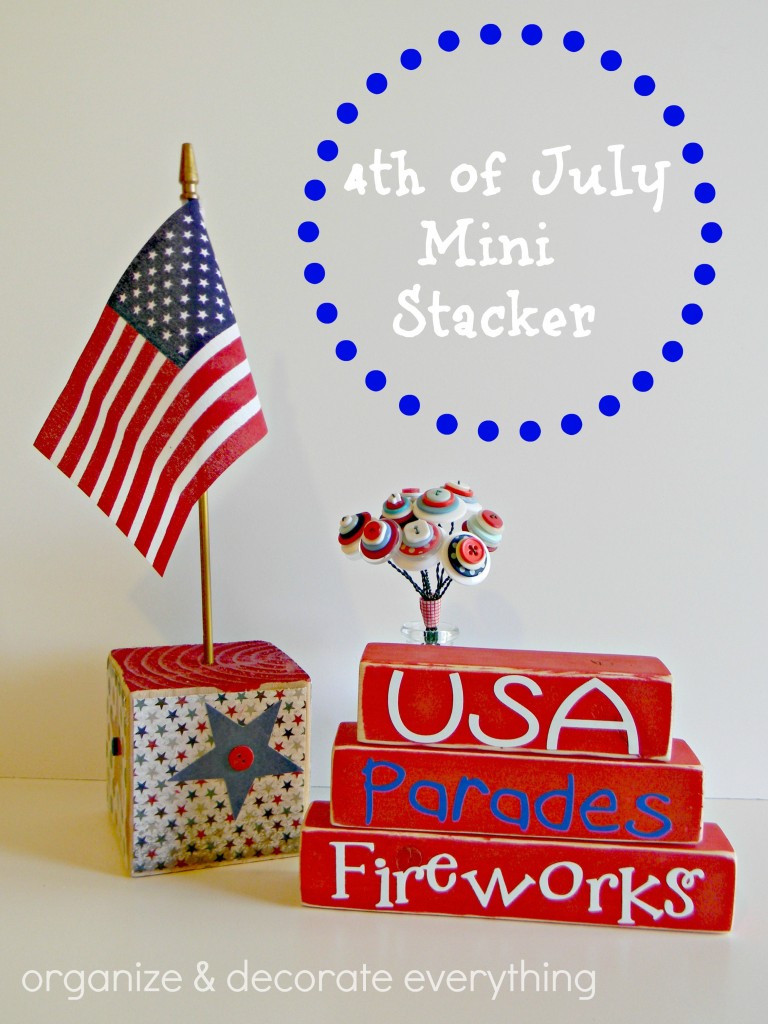 FabDecor is one of my fabulous sponsors. Not only does she offer awesome products but she also sends me products to play around with from time to time. The stackers come in kits or you can purchase the finished project. The great think about the kits are that they come together really quickly. You can paint, stain, paper, glitter, or whatever you want. They would also make a great house warming or thank you gift, don't you think? (My daughter made the square flag holder last year.)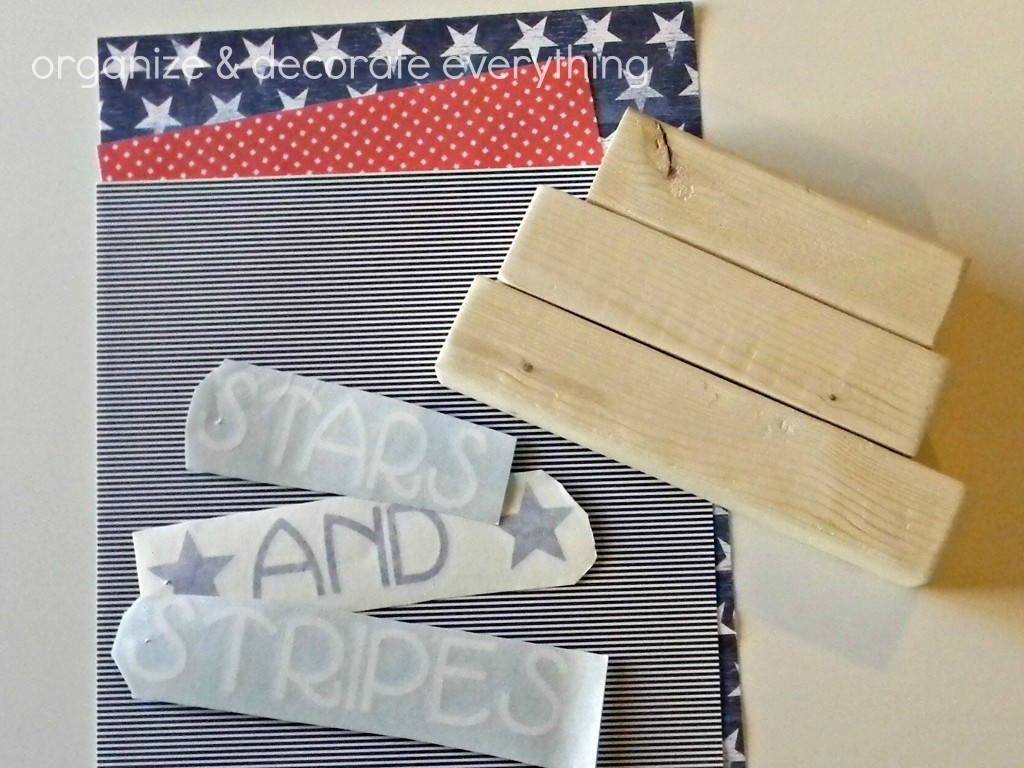 I love the 4th of July mini stacker. The kit comes with 3 sanded pieces of wood measuring 5,6,and 7 inches in length and the vinyl lettering. I added scrapbook paper to one side and just painted the other sides.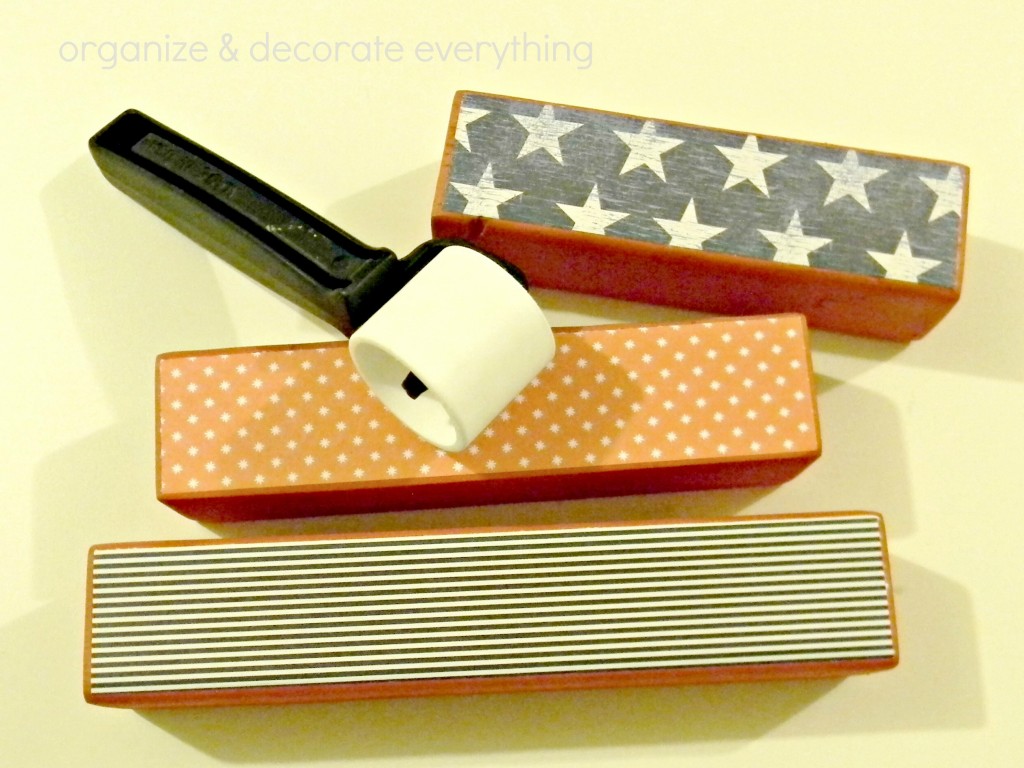 I applied the scrapbook paper using mod podge to the back of the paper. I like to using a wallpaper seam roller to make sure the paper is flat and all the bubbles are out.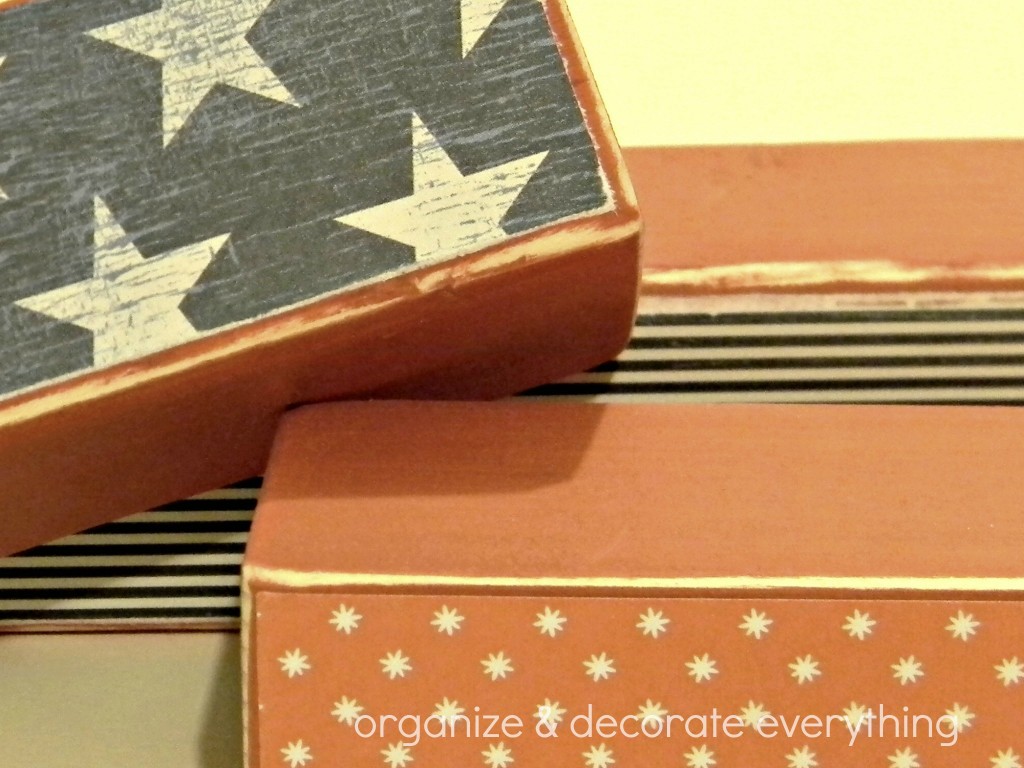 Then I sanded the edges to distress them a bit. I applied vinyl to both sides to make the stacker 2-sided so I can switch them whenever I want.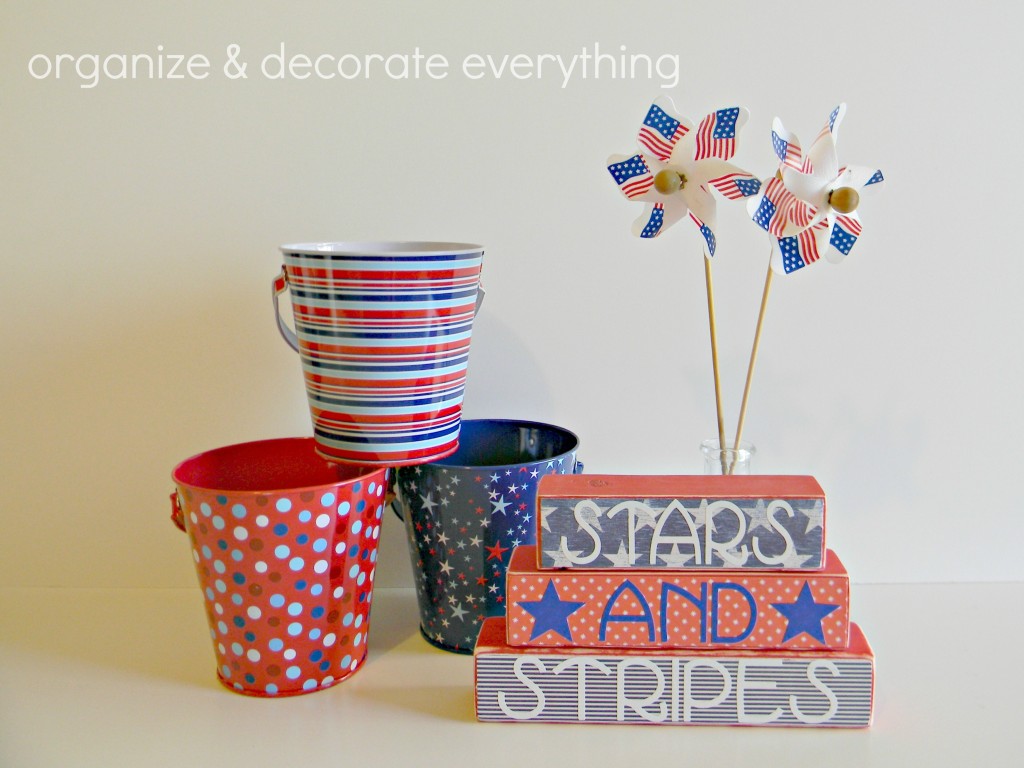 Check out more FabDecor products here. You can also go to the FabDecor site at anytime by clicking on the button on my sidebar.
Check Out These Related Posts