I like my bedroom but I also want to make a few changes so I'll like it even more. I'm going to start small, mostly because I like instant gratification and sometimes just a little paint can make a big difference. It's amazing how easy it is to transform lamps with spray paint.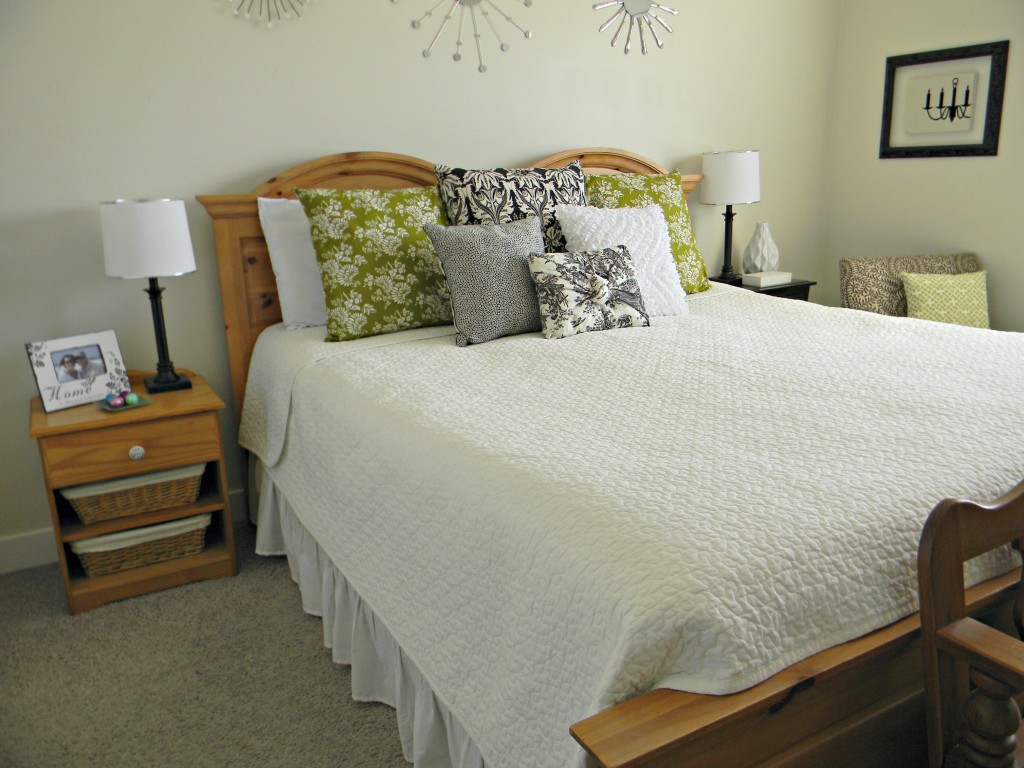 I painted the lamps black a few years ago when my side table was green, now that it's black I needed to change the lamps again and since I can't afford to buy new ones paint was the answer. I also wanted to add another color to the room. As soon as I saw Bahama Sea by Krylon I knew it was the color I wanted. Pretty gorgeous, don't ya think? Make sure to tape or cover all the areas you don't want painted really well. I also tape off the top portion of the cord so it doesn't accidentally get sprayed.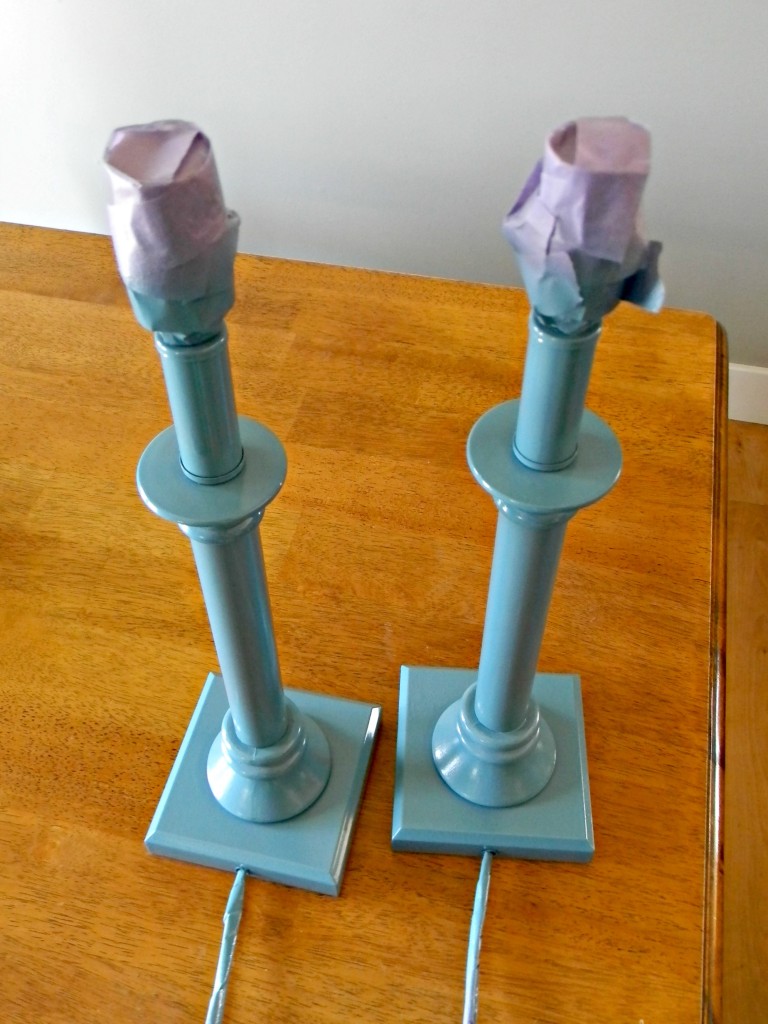 I love how even though they're small they add a lot of color and brighten up the space. I'm also going to be painting a large piece of furniture the same color. It's on the other side of the room.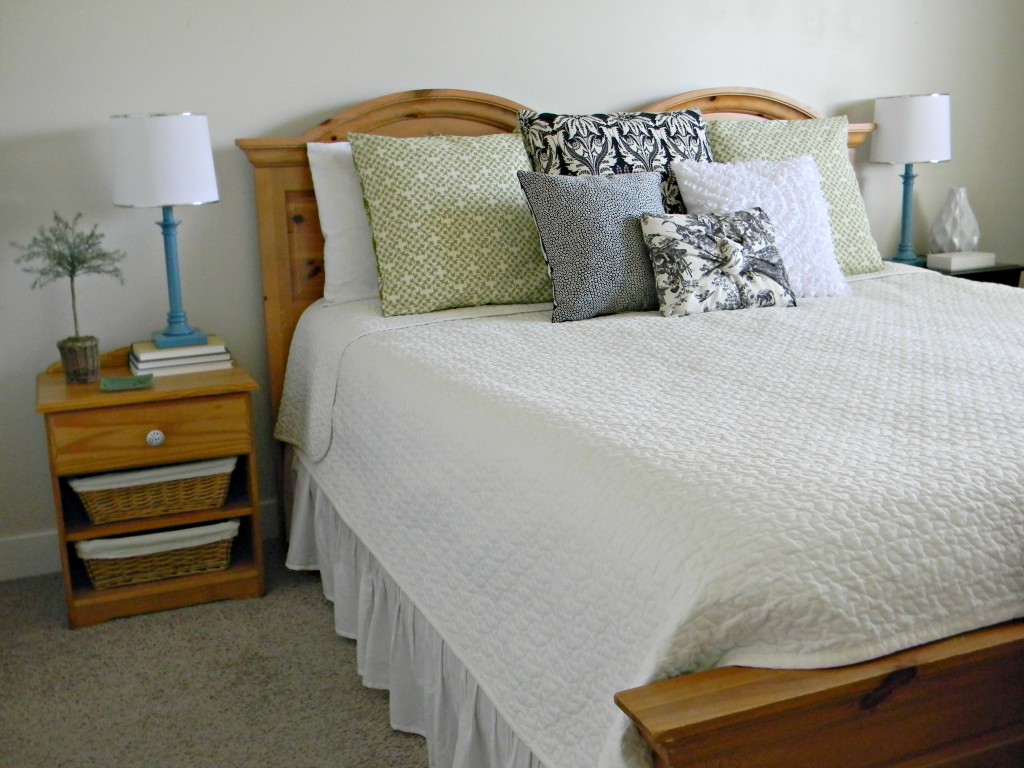 This is my side table which I won't be changing because I love it.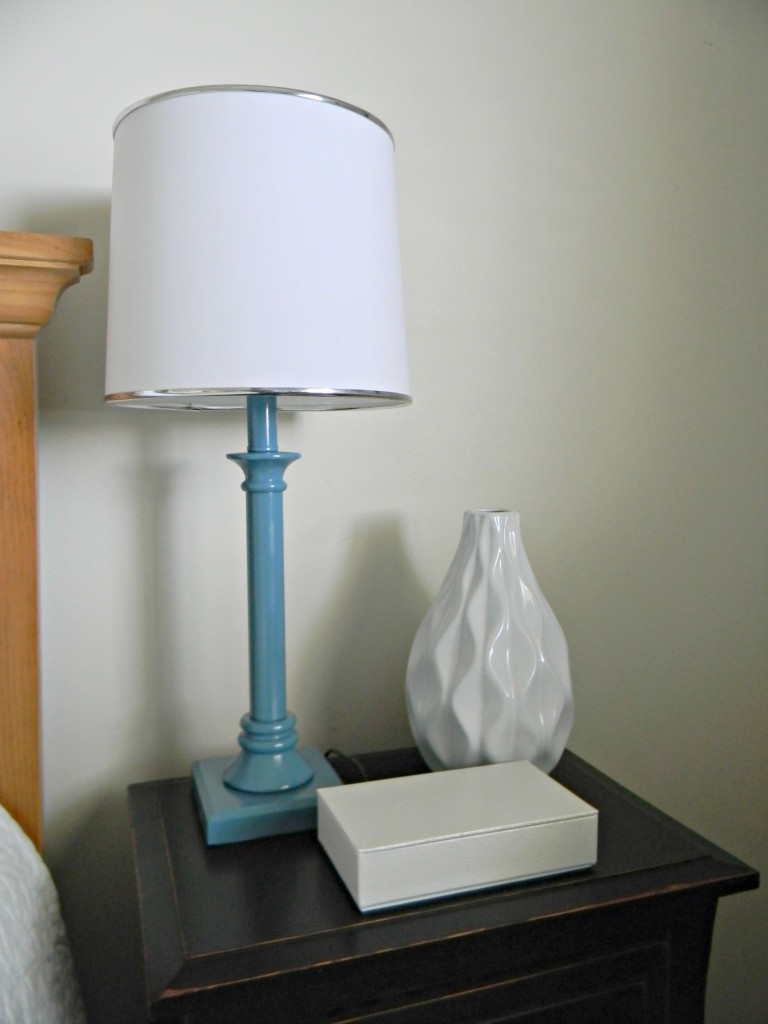 And this is hubby's side table which I will be changing. I have so much yellowish wood in this room and I'm so over it. Hubby's side table is going to be painted black to match mine (hopefully this week.) I'm going to make a few more changes to it also. I can't wait to show you (and hubby, when he gets home.)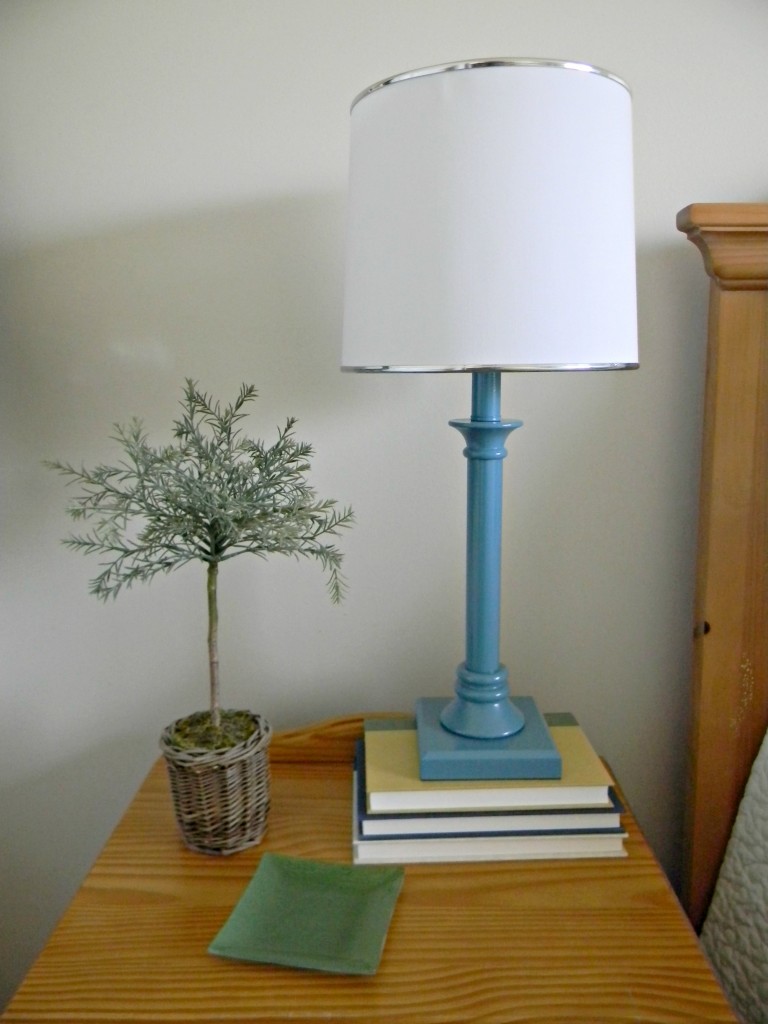 Now that the weather is nice I will be painting almost everything in sight.