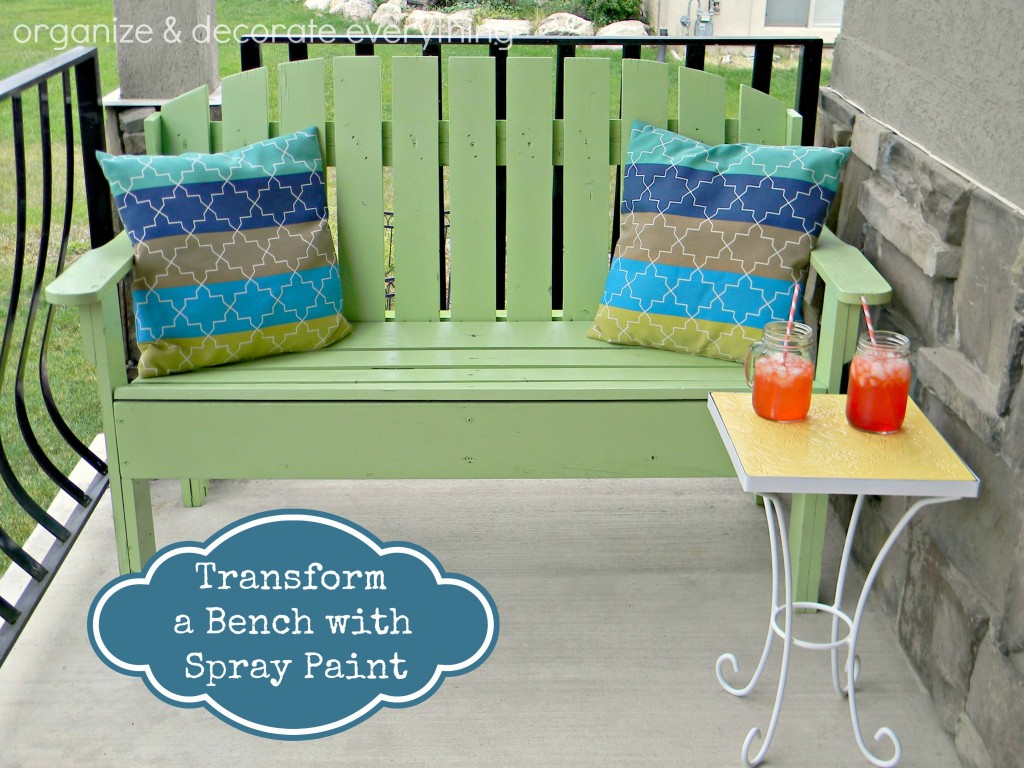 As I've mentioned before and probably will a million more times, I Love Spray Paint. This is what the bench looked like before. I've had this bench for 19 years and I love it! It started out white, then I painted it brown about 7 years ago. I was ready for a change again, something bright and happy for my front porch. As you can tell it should have been painted last year.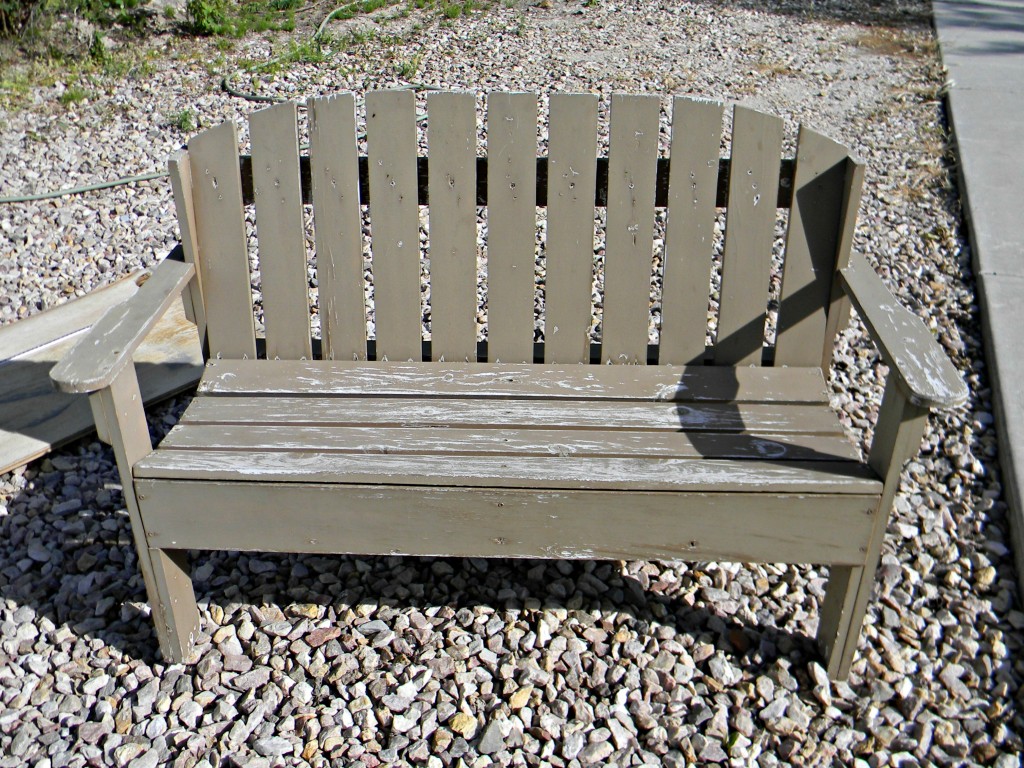 I had the green spray paint I wanted to use in my stash. It's Pistachio by Valspar, but this is where it gets a little complicated. I only had 3 cans and one was only half full so I knew I needed 2 more. Instead of going to the store right then I started painting the bench (I'm kind of impatient) and got about halfway done with it. I went to Lowe's to get more paint, picked up the can I thought was it by the lid color, then checked the color and it wasn't the same. Ugh, it said Everglade Glen. I should have brought the lid with me, but I didn't. I asked the sales associate to look up the old name but he said the color wasn't even close to the same. I have color instinct and I just knew it was the same so I bought the 2 cans anyway. Guess what? Valspar (old) Pistachio and Everglade Glen are the same color. Hallelujah! I had bought the Pistachio 2 years ago and silly me didn't even think about colors being retired. Luckily, they just renamed it. Moral of the story: don't start painting something until you know you have enough paint or know that you can get more. Or follow your color instinct and know you have the same color in your hand and they just renamed it. Still no flowers in the pots.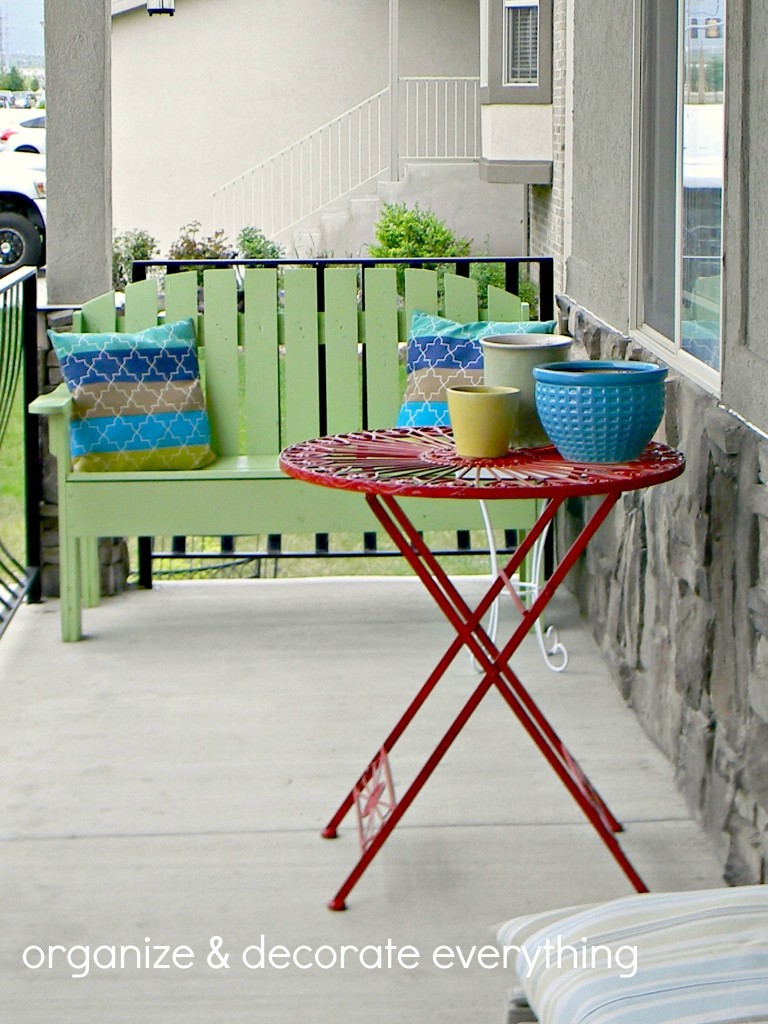 Ammon and I decided to try out the newly painted bench with some yummy lemonade. I love trying out new lemonade flavors. I start with Crystal Light lemonade and add different sno-cone syrups. The syrup I added to this one is called Hawaiian, it's a mixture of tropical fruits and is delicious.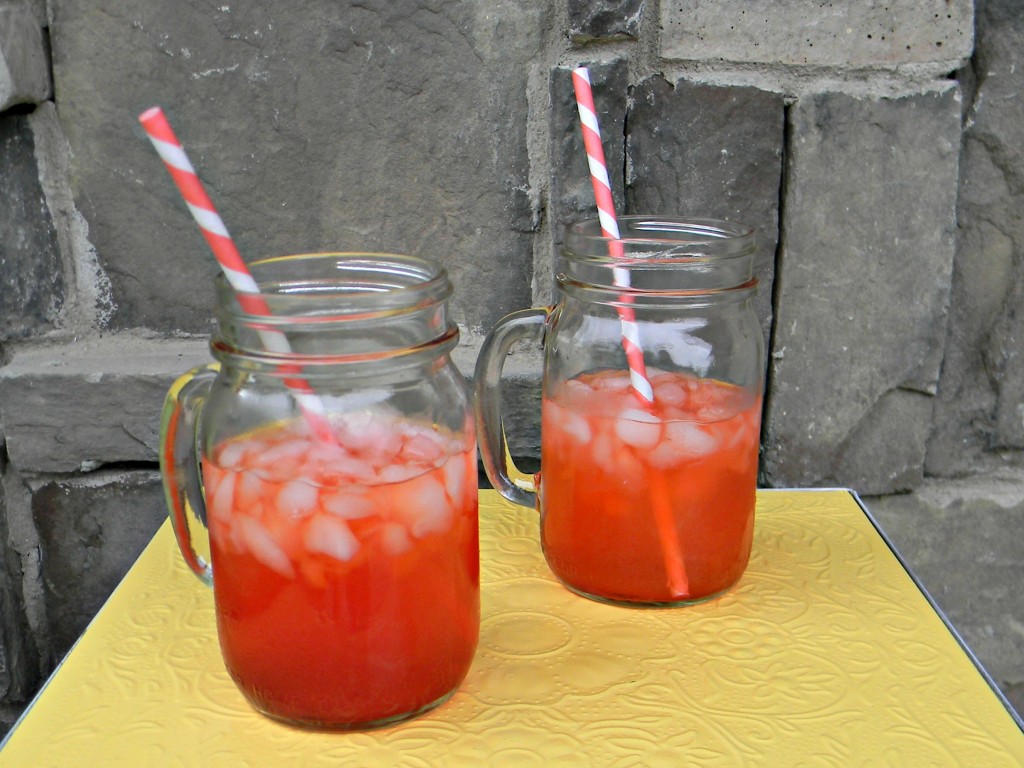 Did you notice the pillows on the bench? They were purchased at JC Penney last year. They ended up costing me less than .50 cents for both. They were on clearance and I used a $10 off coupon. Pretty awesome deal! I love how the porch is coming together.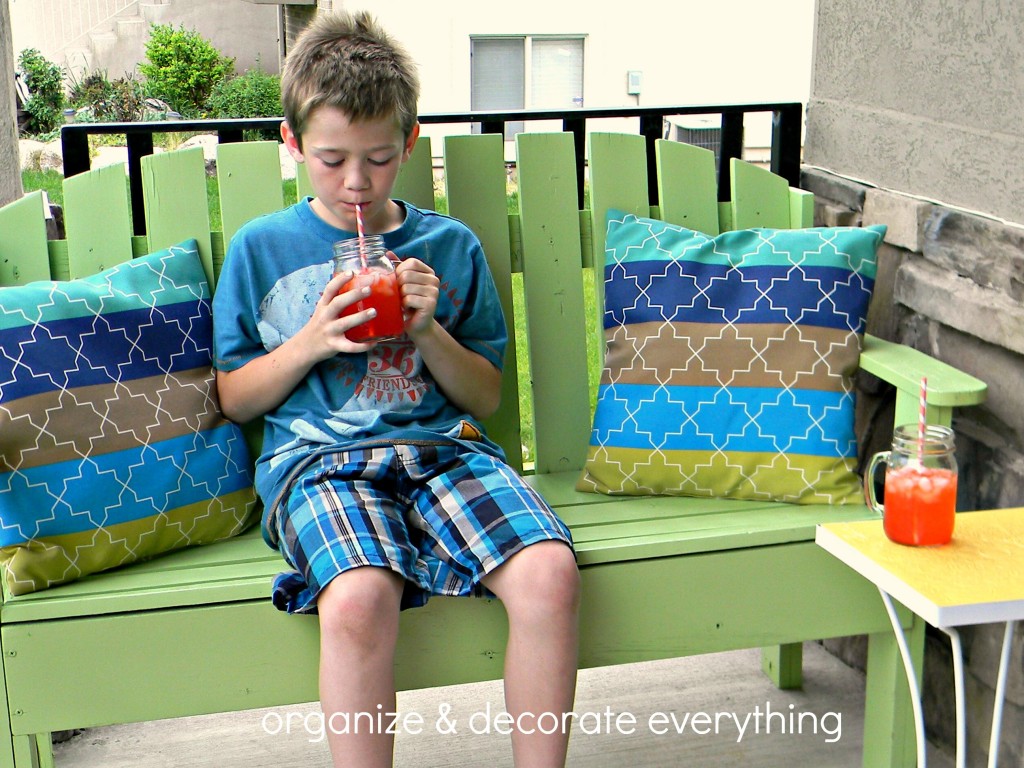 Can you guess what color I'm going to paint the chairs?