Not that I needed more jewelry, but I thought these would be a fun accessory to make and wear.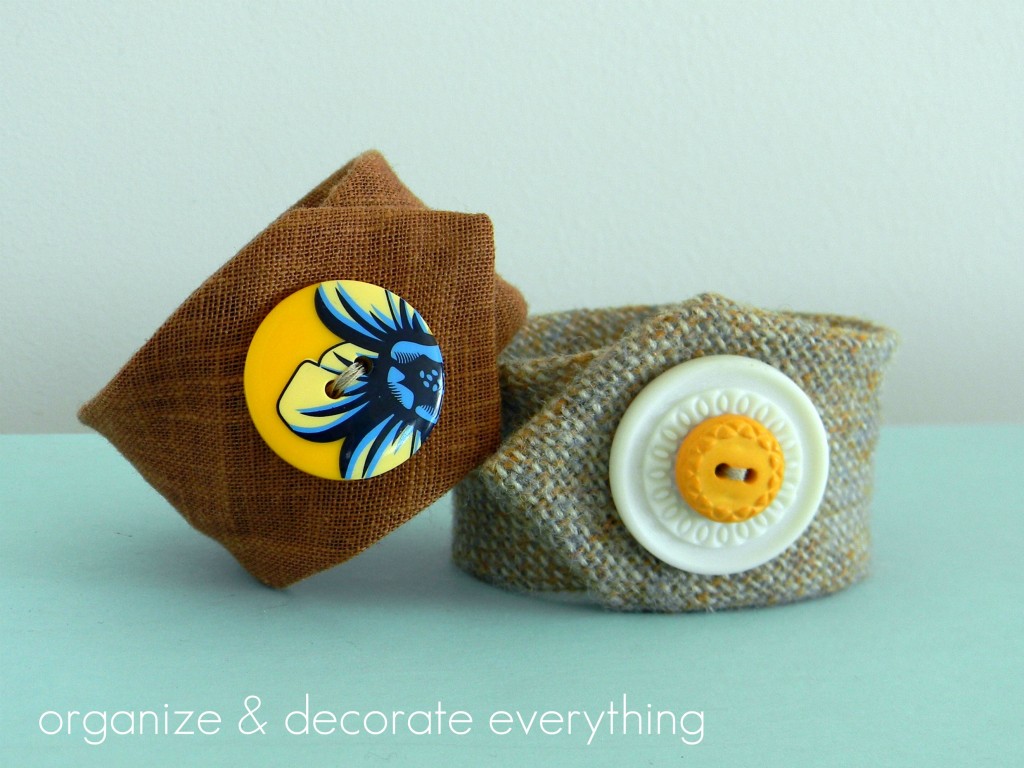 My son was getting rid of some ties so I grabbed these 4 thinking there was something I could do with them.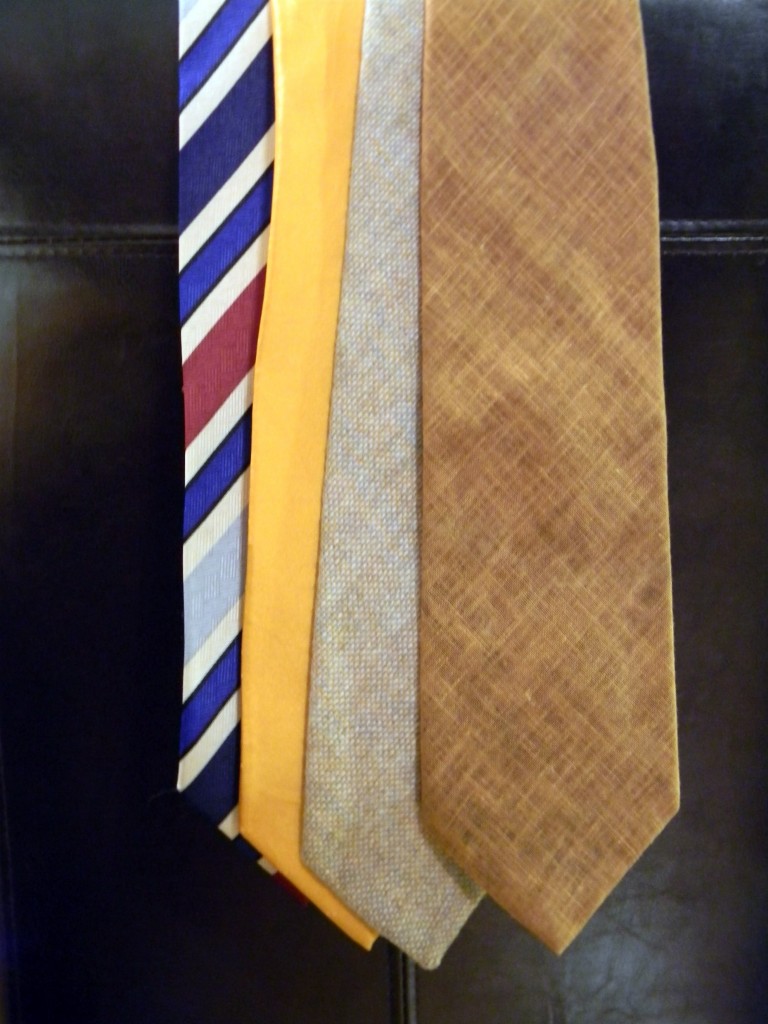 I cut the ties down to the size I wanted for my cuff.
Mine measure 8 1/2″.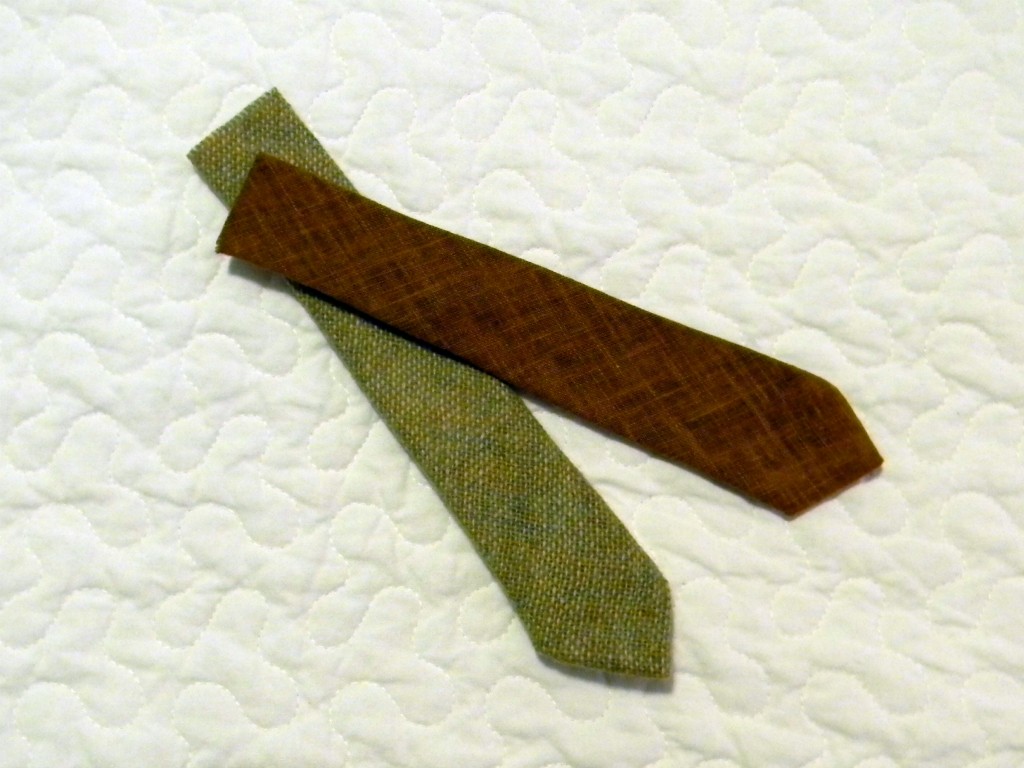 I figured out how I wanted mine to fit and how much I needed it to overlap,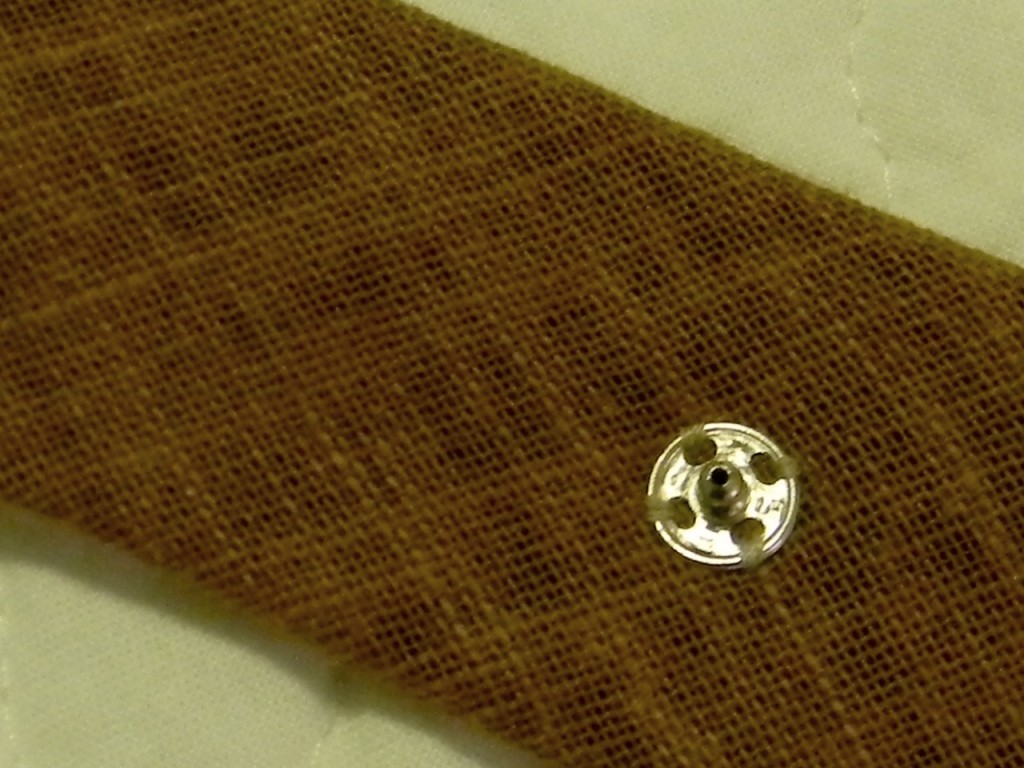 Then I sewed the snaps in place.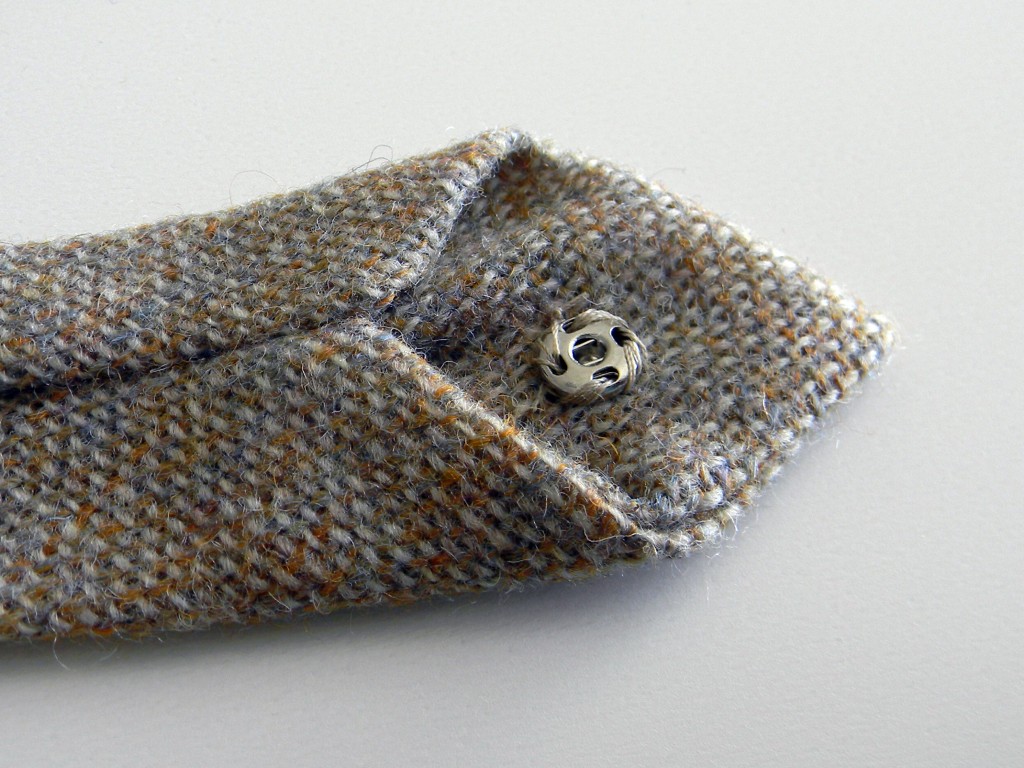 I sewed the button to the front of the cuff, on the other side of the snap.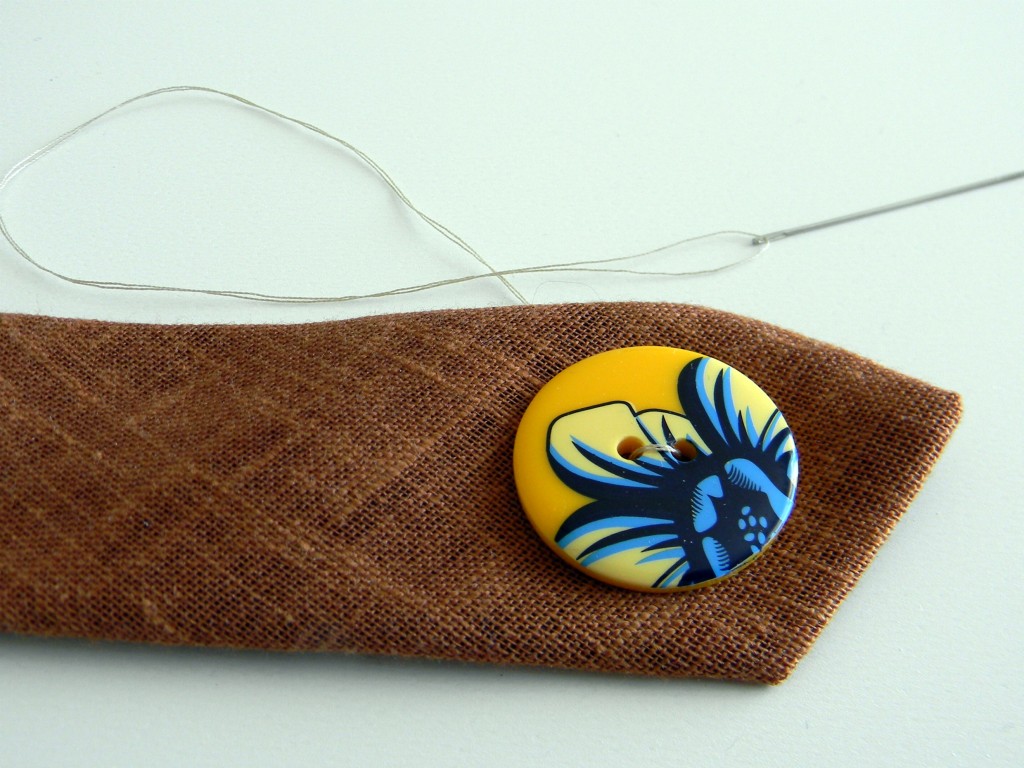 I layered the buttons on this one.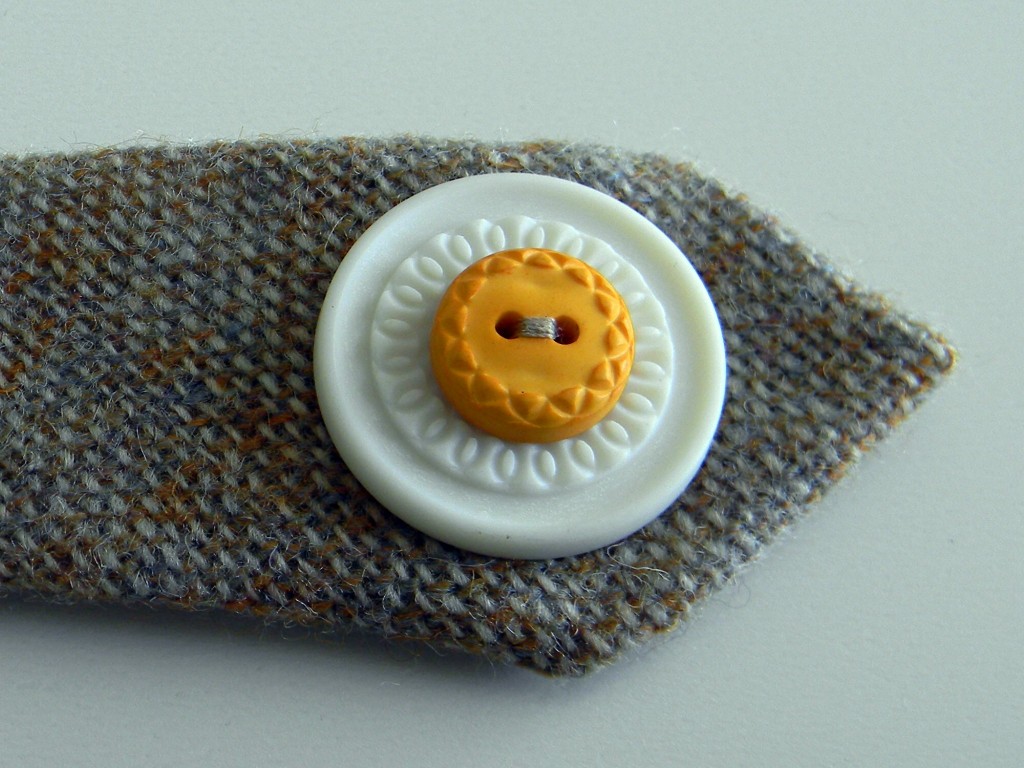 I think they turned out pretty cute!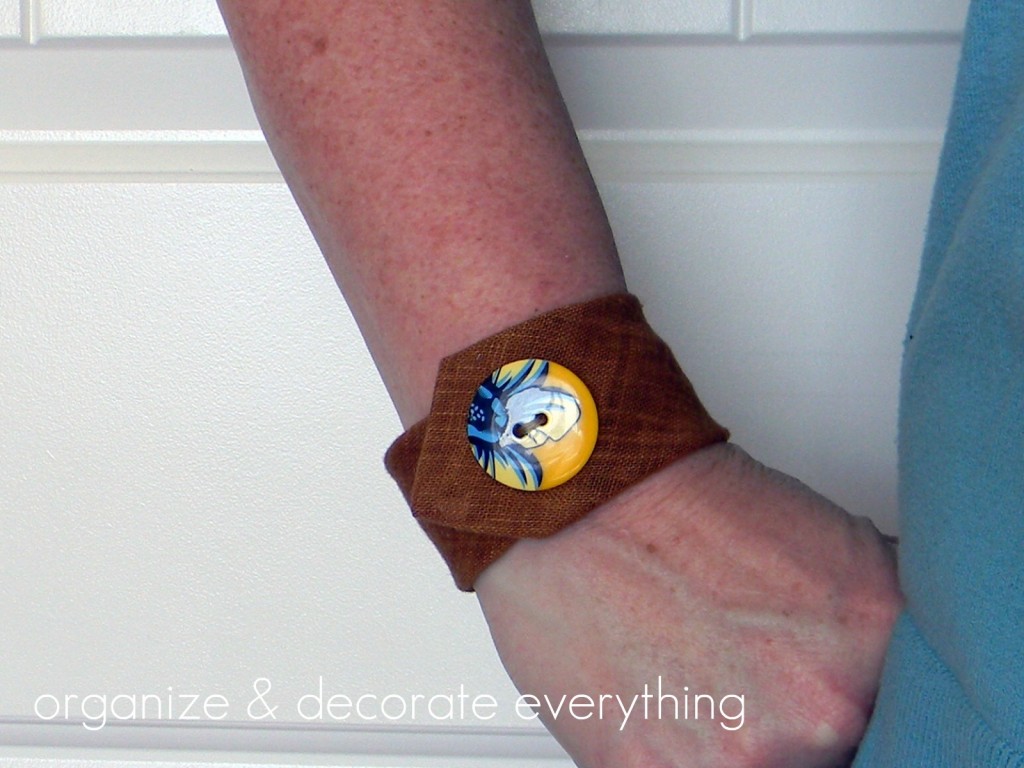 Although now that I look at this one it kind of looks like a fried egg.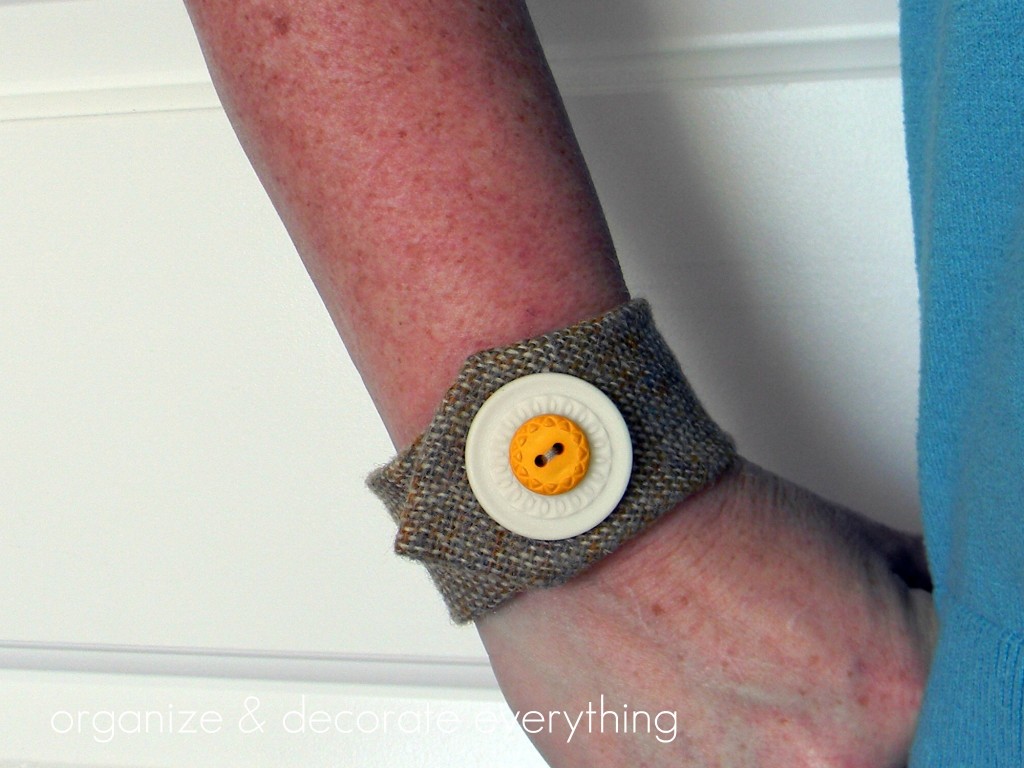 I'll definitely be wearing them.
They're kind of fun and unexpected!