My kids pooled their money together and bought me a Kindle for Christmas.
I love it and that it's the perfect size to take with me anywhere.
I wanted it protected, but I didn't want to spend a lot of money.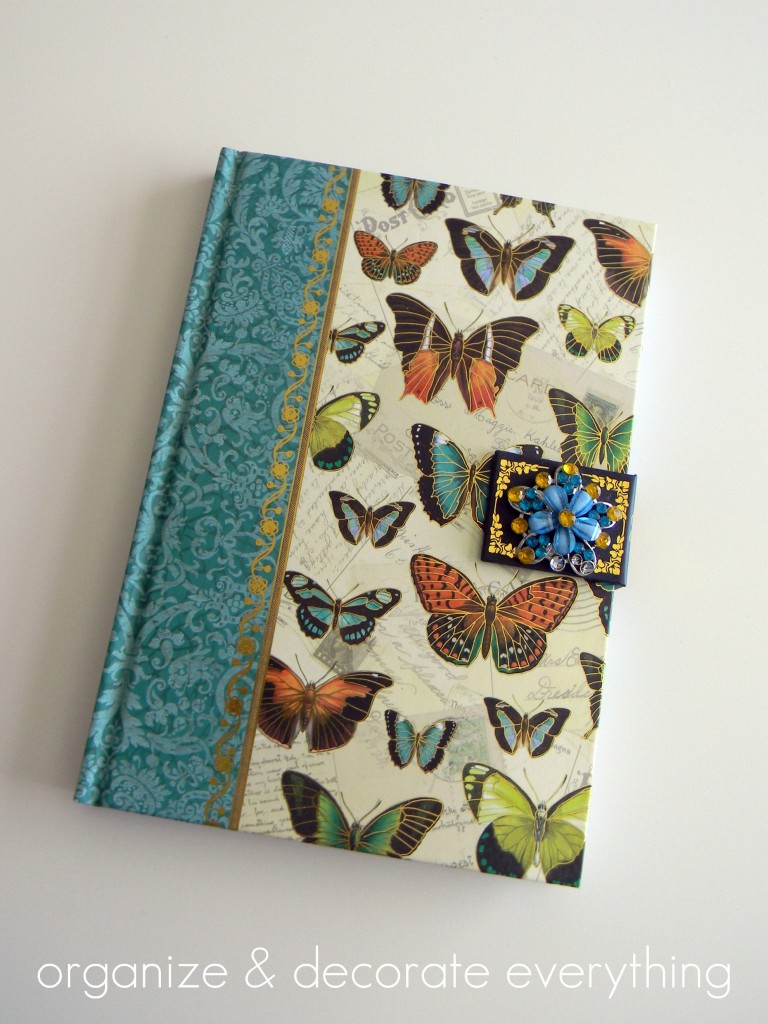 I found this journal at Home Goods for $4 and knew it would be perfect.
I started by cutting the pages out with a sharp knife.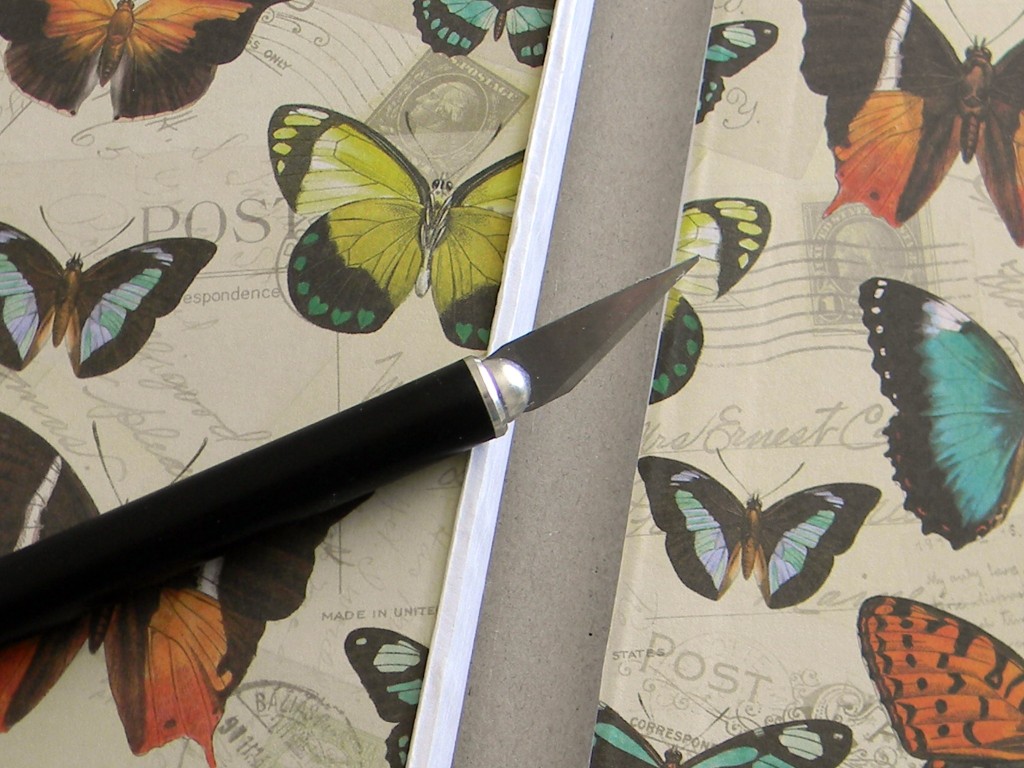 Then I took some white fleece I had on hand and cut it to fit as pockets on the inside covers.
I just hot glued them to the inside of the book.
I used fleece because the fabric gives a little and it's soft.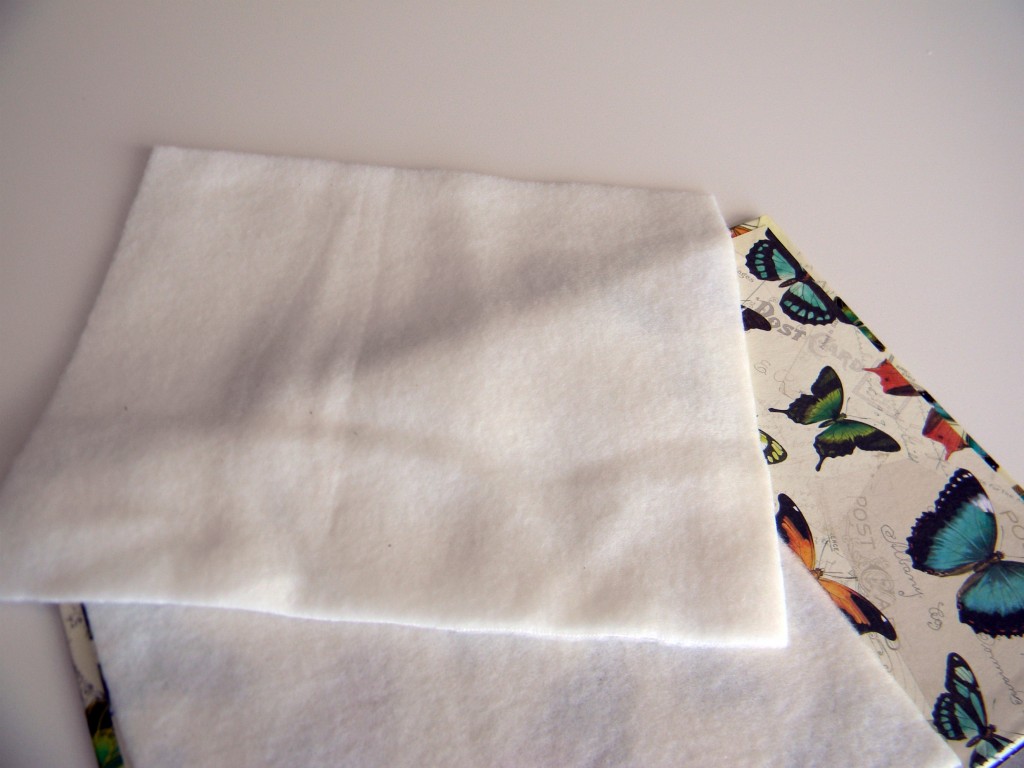 I made the pocket for the notebook a little shorter so it would be easy to get in and out.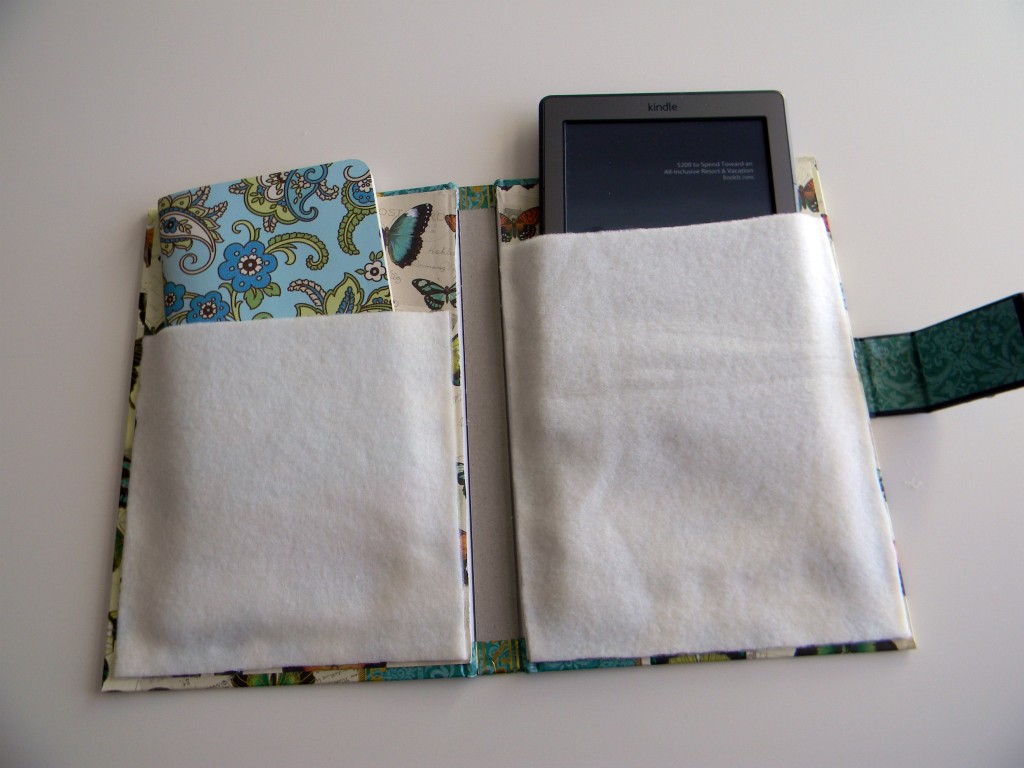 They fit perfectly.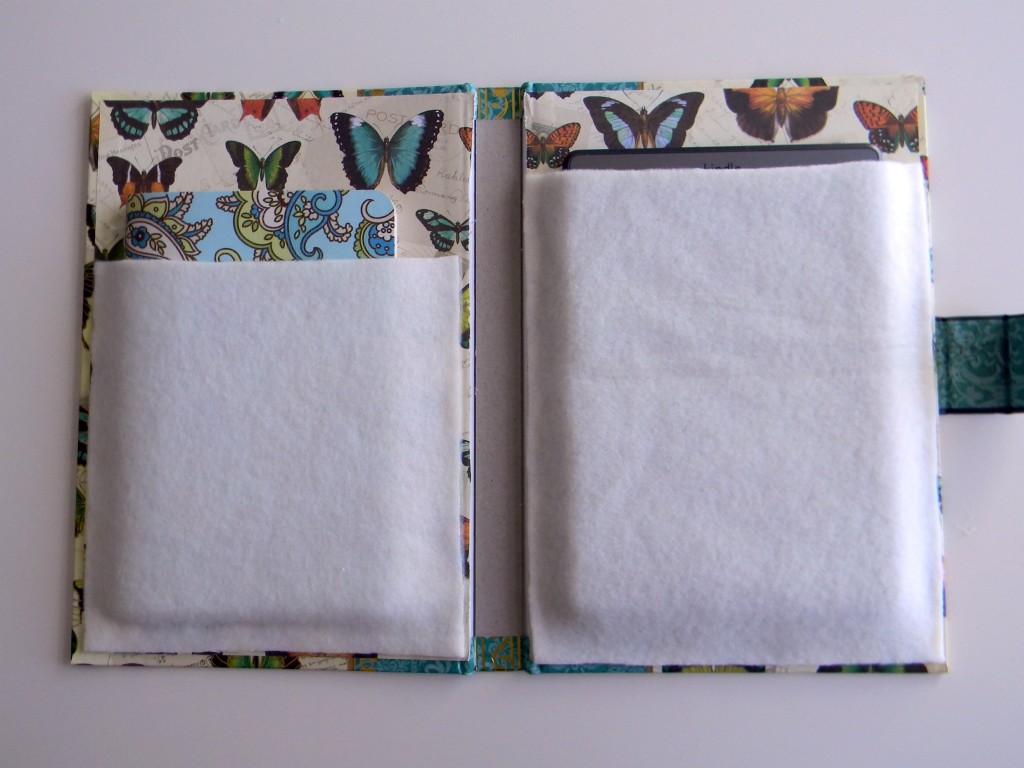 But it was a little too simple so I added some ribbon trim to the top.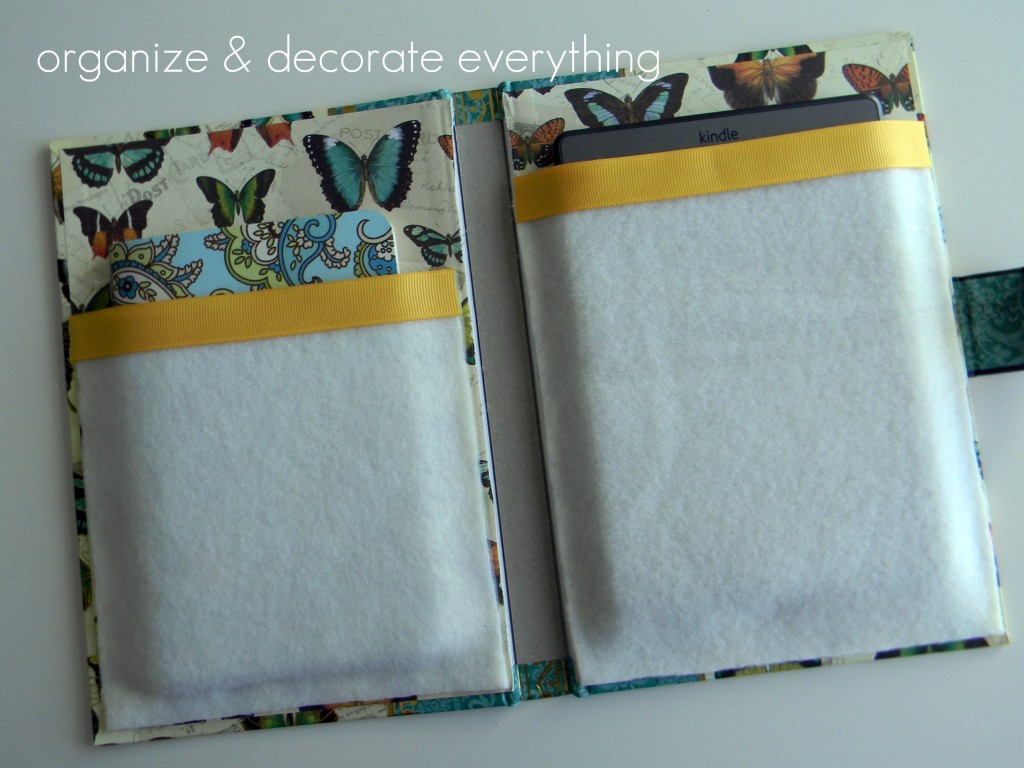 And to the center to cover where the pages were cut out.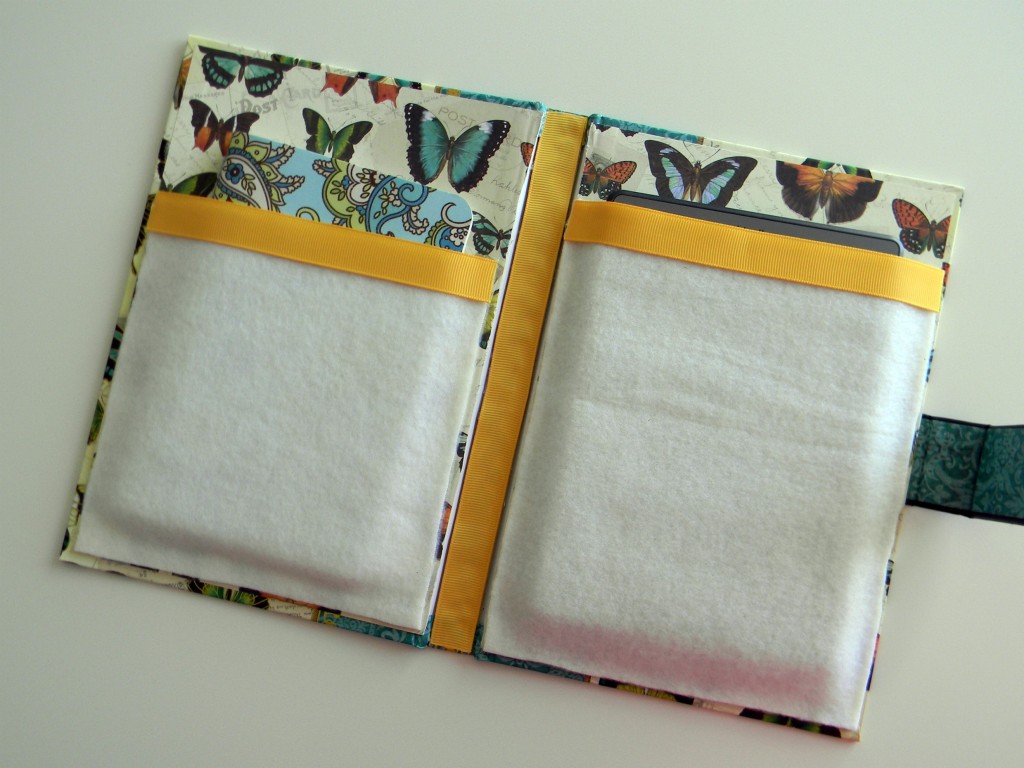 I don't worry about it getting scratched or damaged now, plus I love how it looks.
And it slips easily into my bag.
Oh, and the latch is magnetic so it stays in place.
I think it turned out pretty good for only $4.