My family loves flavorful meals and I love experimenting with spices but I also like quick and easy dishes. Once my kids are home from school I need to spend time talking to them about their day and helping them with homework and once my husband is home I don't feel like spending a lot of time in the kitchen.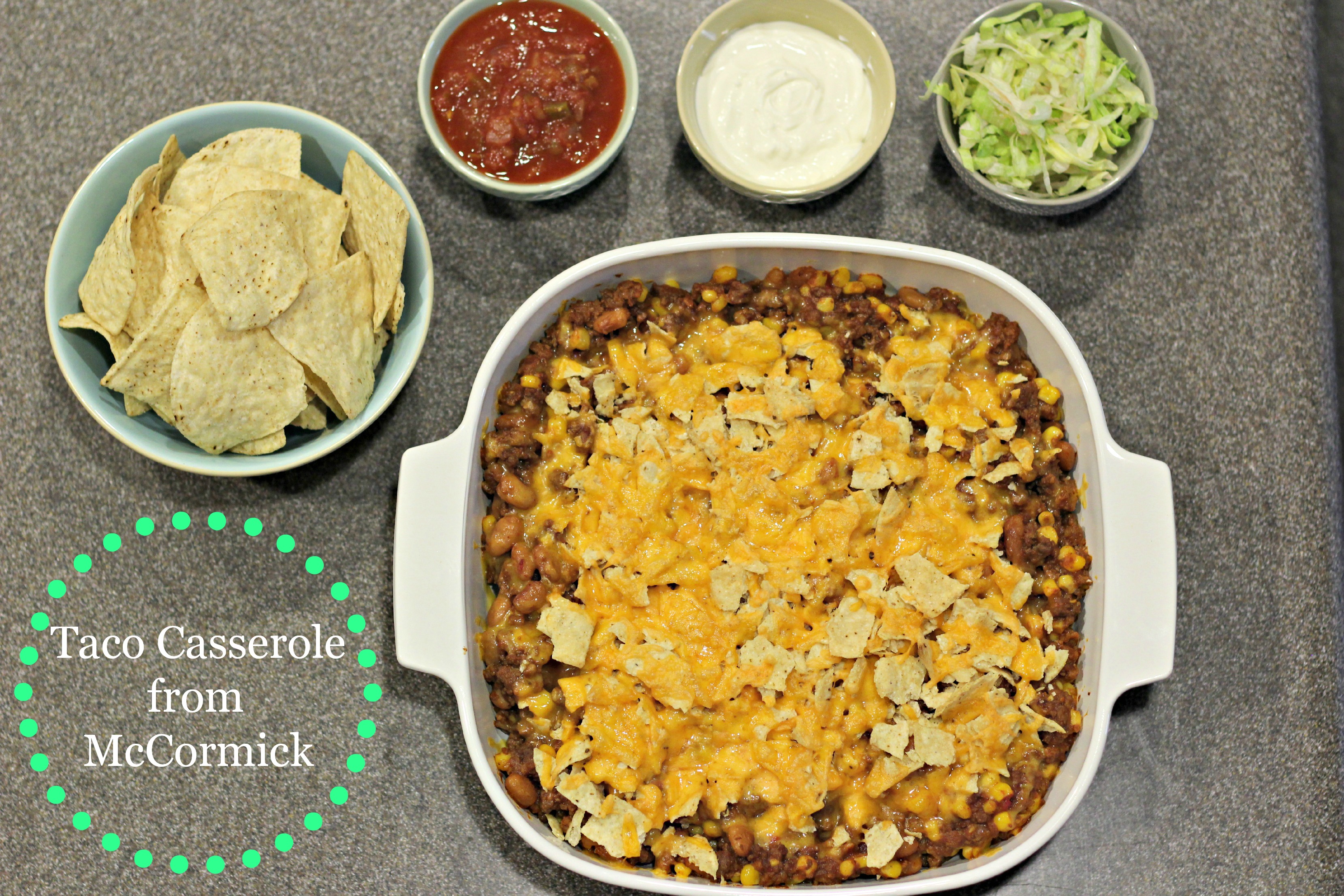 Sitting down together as a family is important to me. It's the perfect time to discuss the events of the day and enjoy each others company. It's even better when everyone likes what was prepared. This Taco Casseroleis the perfect quick and flavorful meal and everyone can even add their favorite sides or toppings.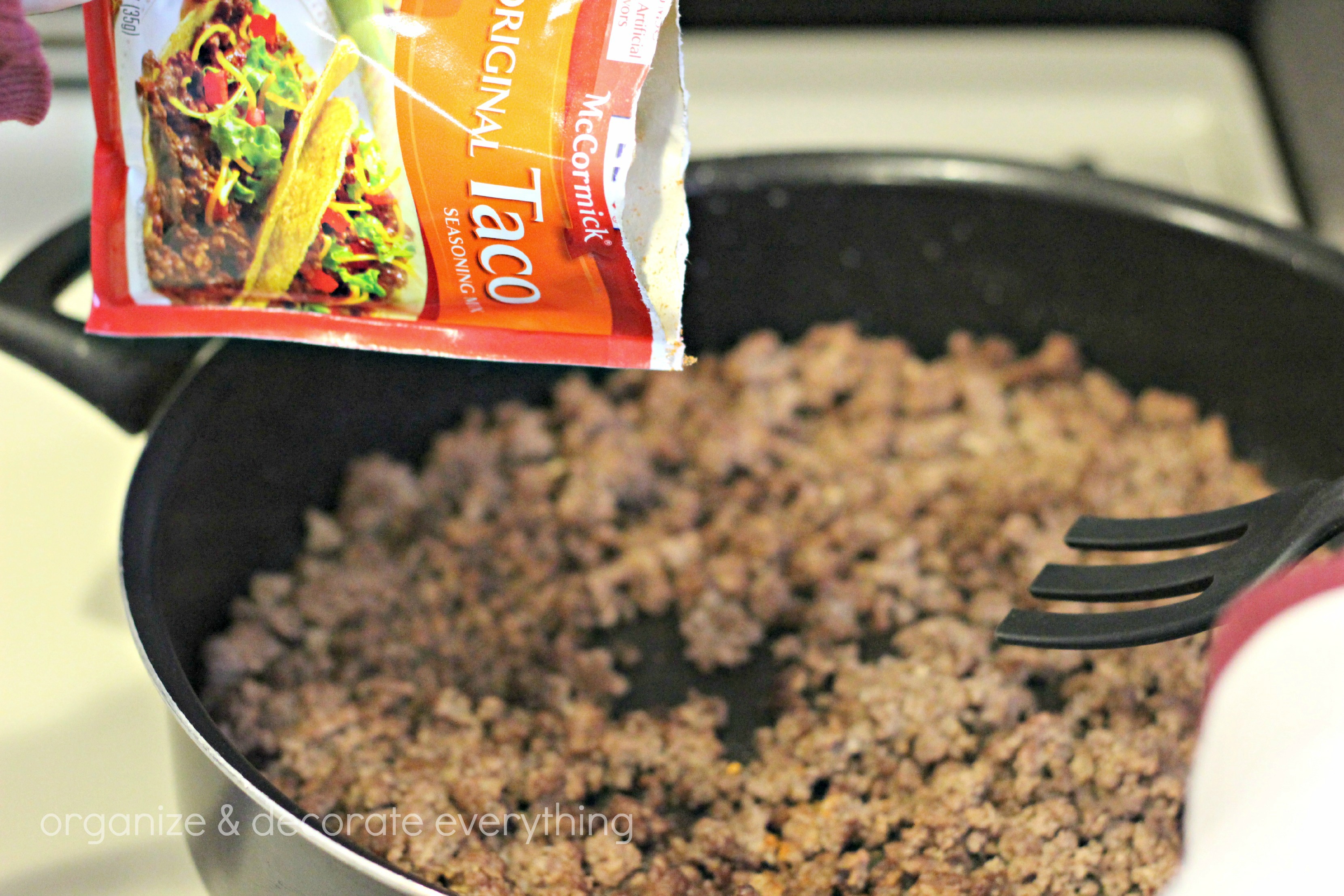 McCormick identified the top 10 most searched dinner recipe terms of 2012 and matched them with simple and flavorful McCormick recipes. This recipe took about 20 minutes from start to finish. Perfect for a busy family. These are the only ingredients plus the ground beef.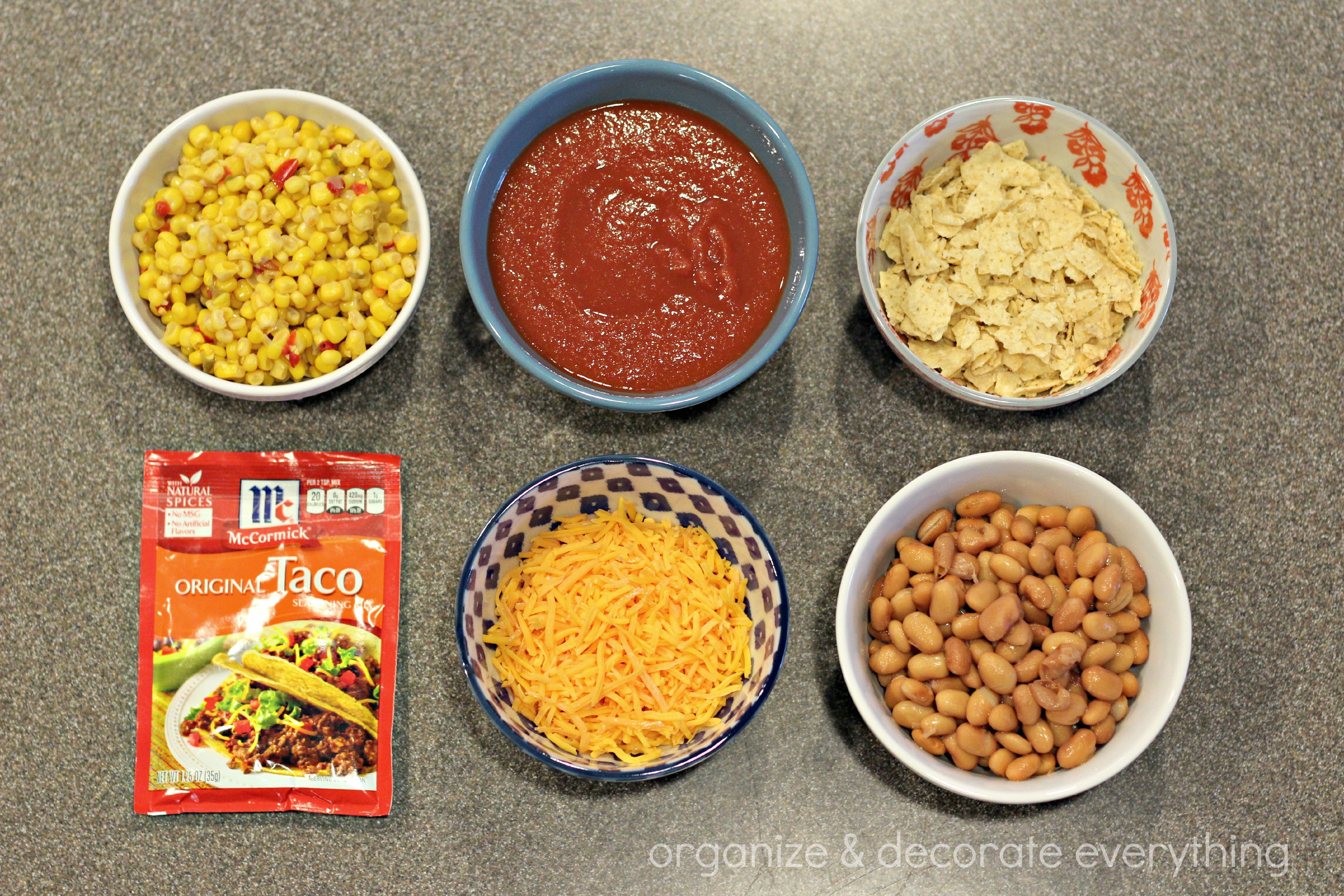 I love the flavor of the McCormick original taco seasoning. Hubby said it was the best he's ever tasted. He made me promise to add the Taco Casserole to our usual meal rotation. I have family coming to visit in a few weeks and I've been trying to come up with easy but yummy meals for the week. This Taco Casserole was just added to the list.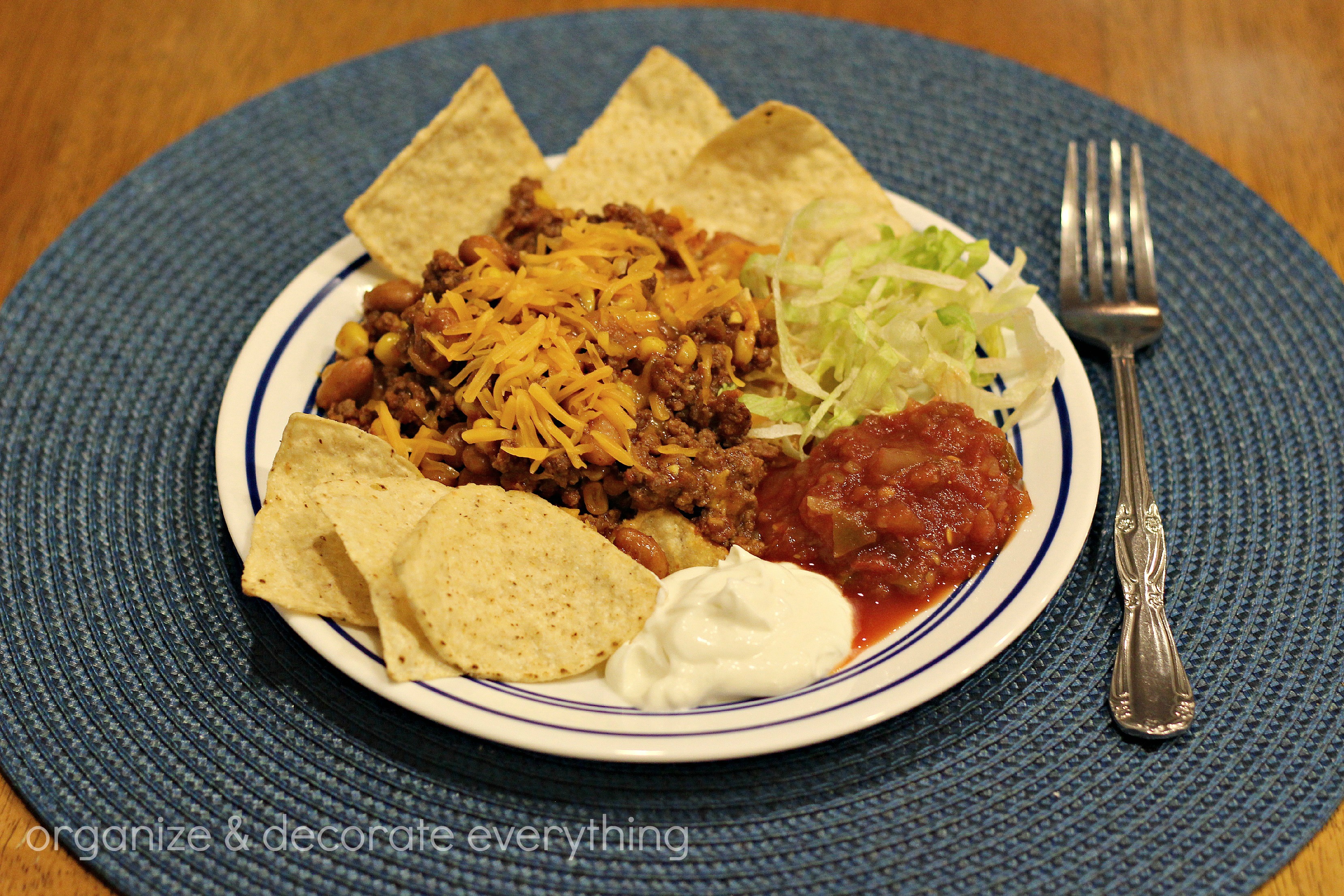 I think you're going to want to run to the store and get the ingredients for tonight.