This year Christmas decorating is bright, simple, whimsical and inexpensive. I think this striped paper straw wreath fits in with this year's Christmas decor perfectly.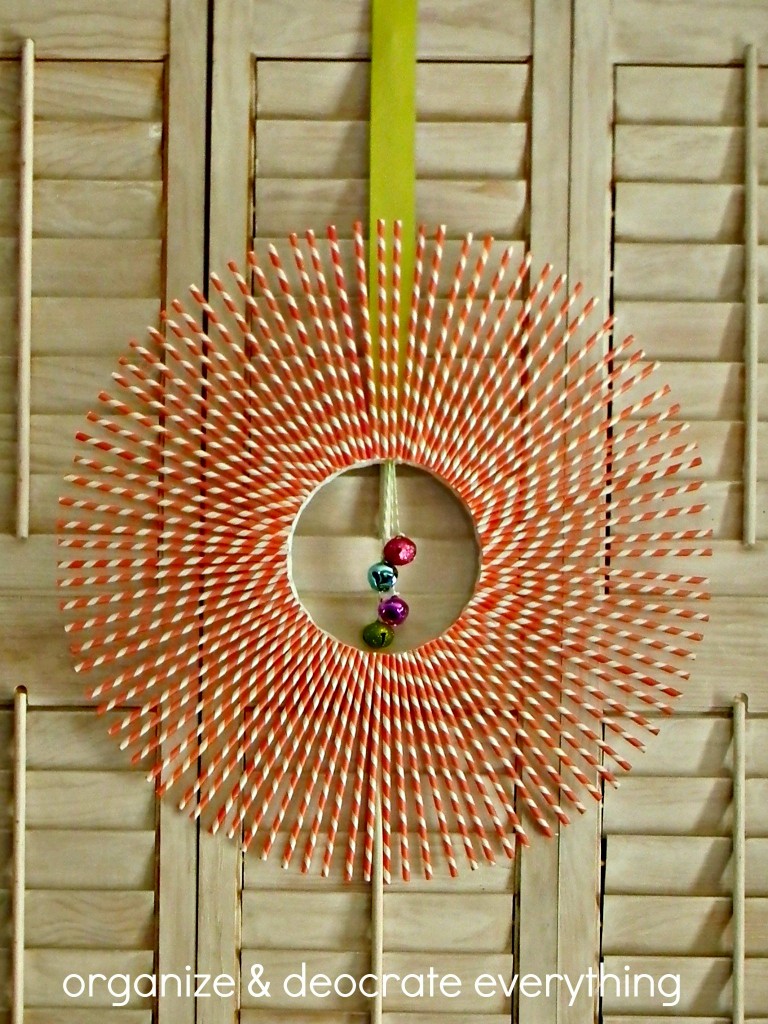 All you need is a circle form, paper straws and ribbon. I used a styrofoam circle for the wreath but you could also use foam core board or even cardboard.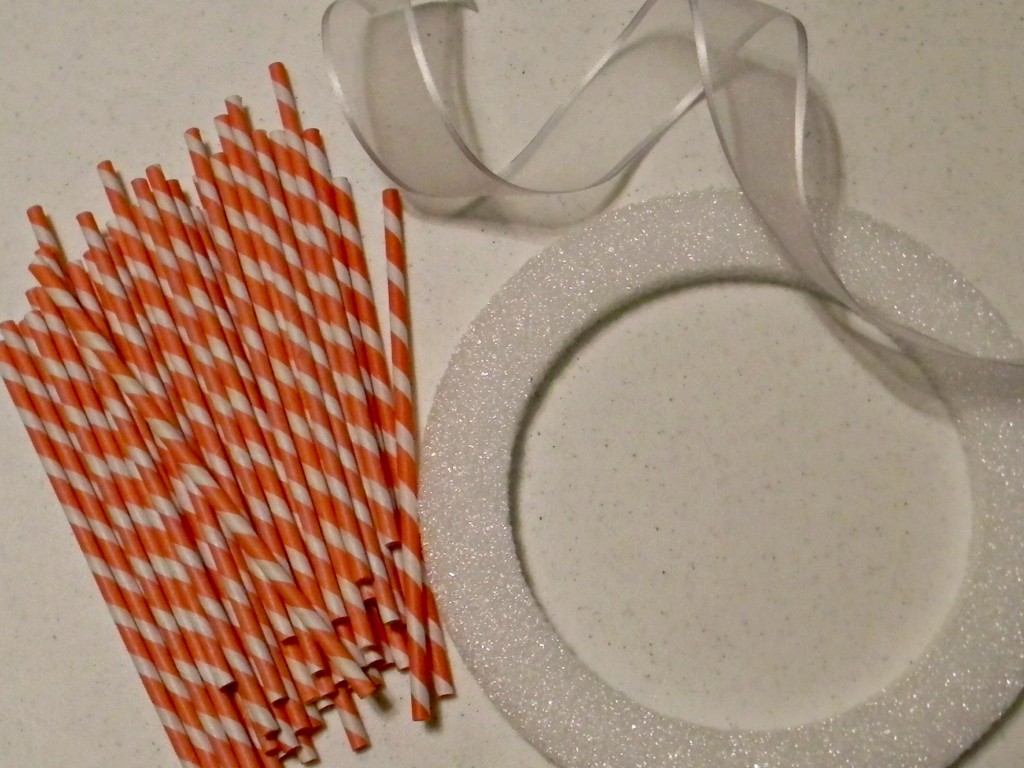 I wrapped the ribbon around the form to make it easy to glue the straws to the foam and then secured the ends with hot glue. I used popsicle sticks to find the center to space the straws equally around the form.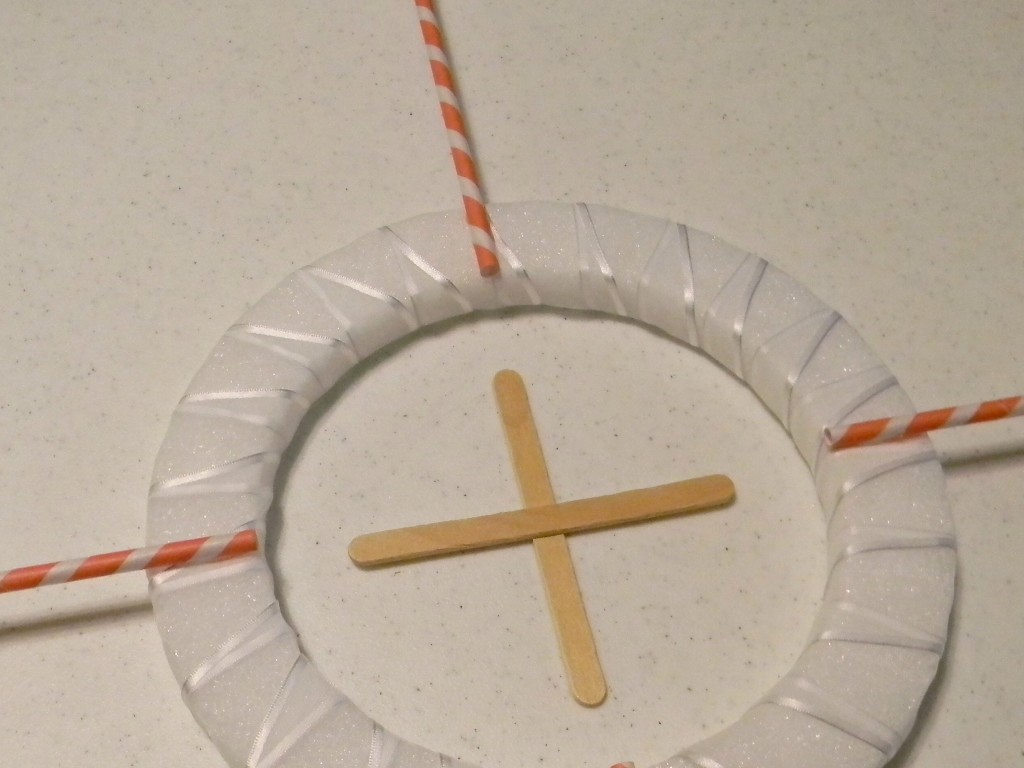 I started with 4 straws then turned the form and hot glued 4 more straws to it.
Then it was time to glue straws equally spaced between the already glued straws. I didn't measure, I just eye-balled it.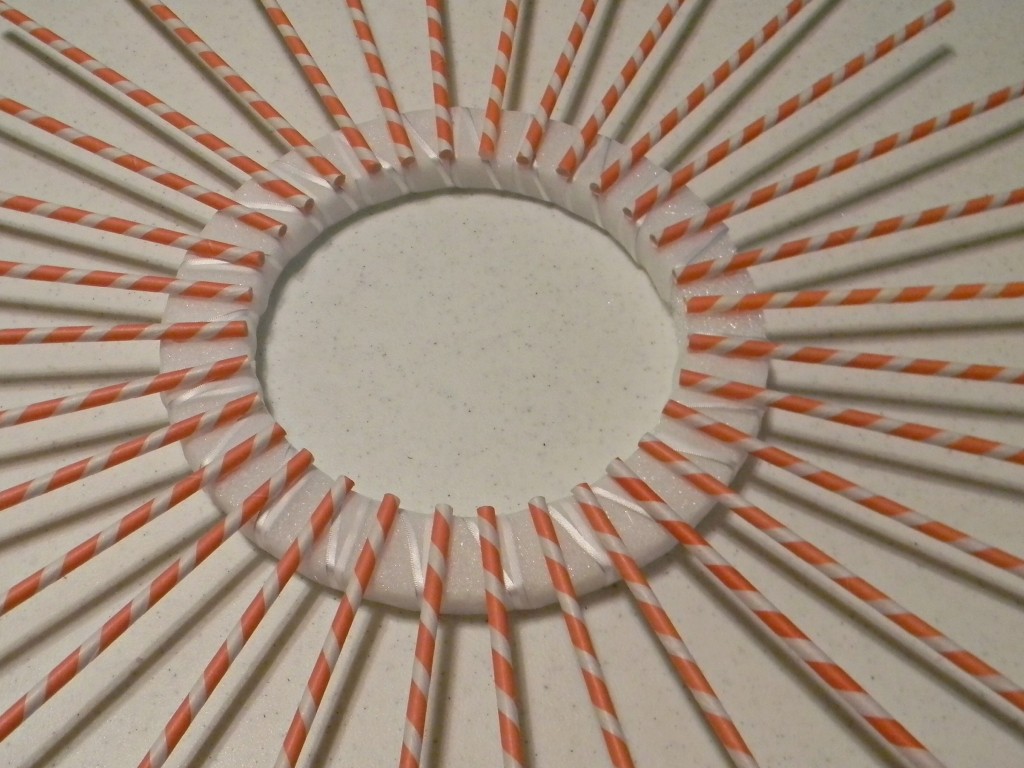 It was finally time to fill in all the spaces between the straws. I used a total of 96 straws on the wreath. I bought a box of 500 straws about 2 1/2 years ago and still hadn't used many so I thought this would be a fun project.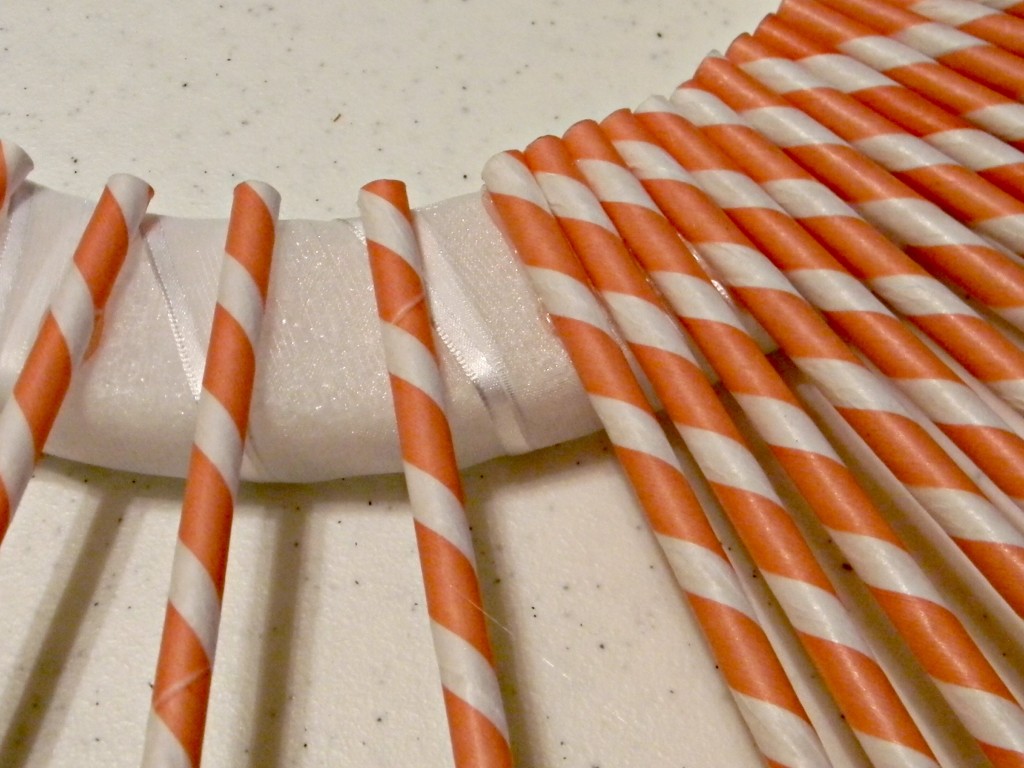 I hung jingle bells in the center by using bakers twine secured with a thumb tack stuck in the foam.
I hot glued the ribbon to the back of the wreath then hung it on the shutters using a thumb tack. The kids love it!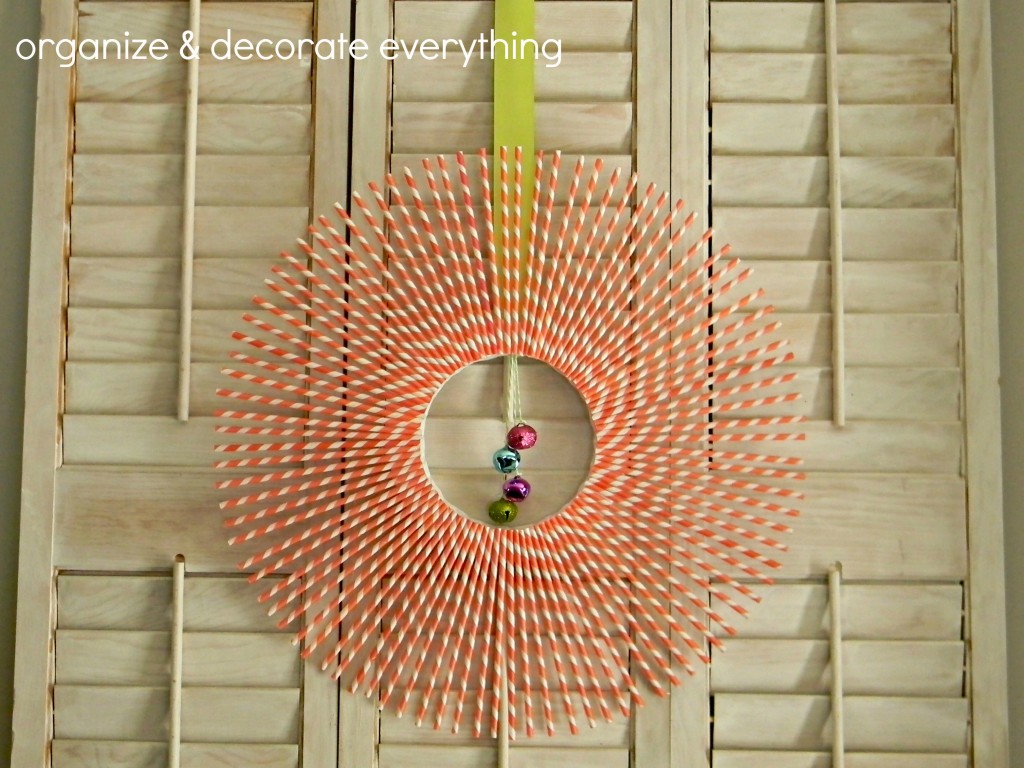 Here's a link to the rest of the mantel if you missed it.
Check Out These Related Posts