My Christmas decor is very bright and cheery this year. I love the bright and happy colors and think they are perfect especially with all the family we will have staying at our house in a week or so. But I also wanted an area of our house a less colorful and a little more spiritual. I didn't have to buy anything for this space. I love gathering things together and arranging them until it looks pleasing to me.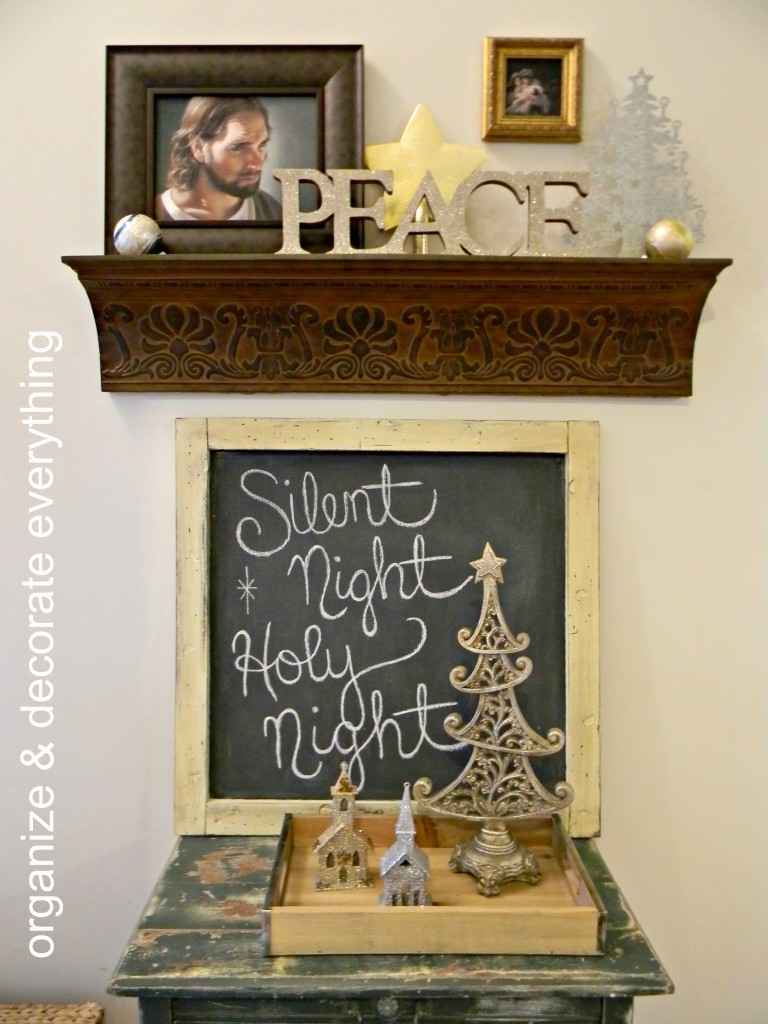 The entry is the first place you see and can set the tone for the whole house so I wanted it to be beautiful and Christ centered. Both the painting of Christ and the Nativity were painted by Liz Lemon Swindle. Her work is beautiful and I love having it in my home.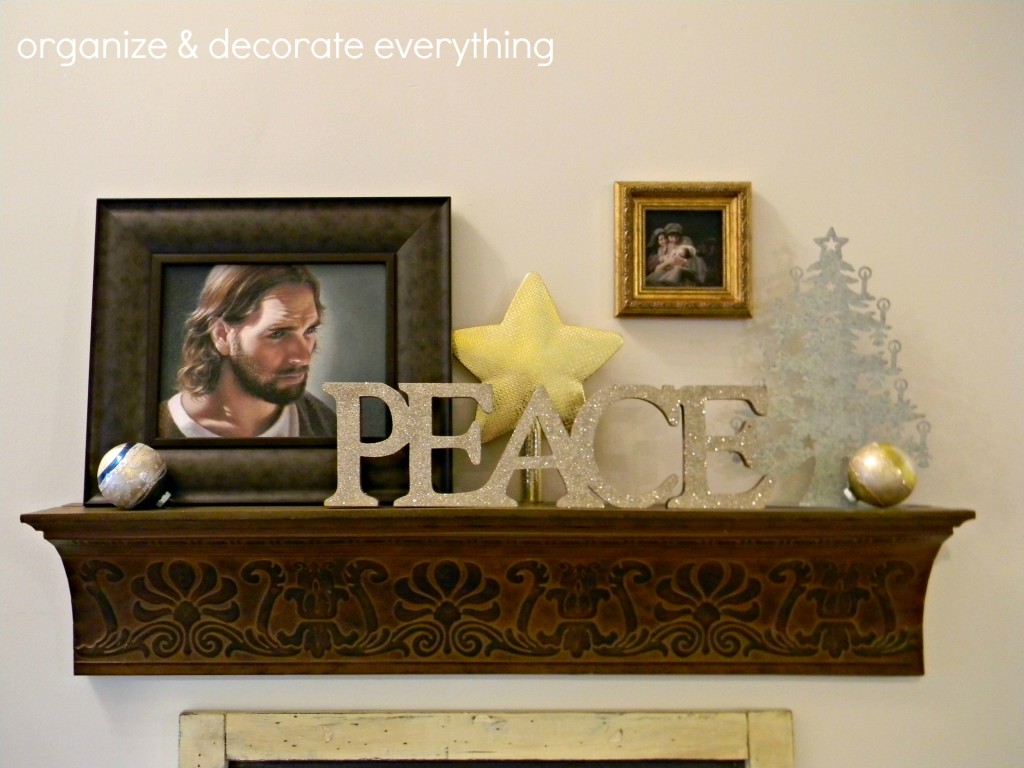 I'm not hanging the vintage ornaments on the tree this year but I will have them placed around the house (out of the reach of children).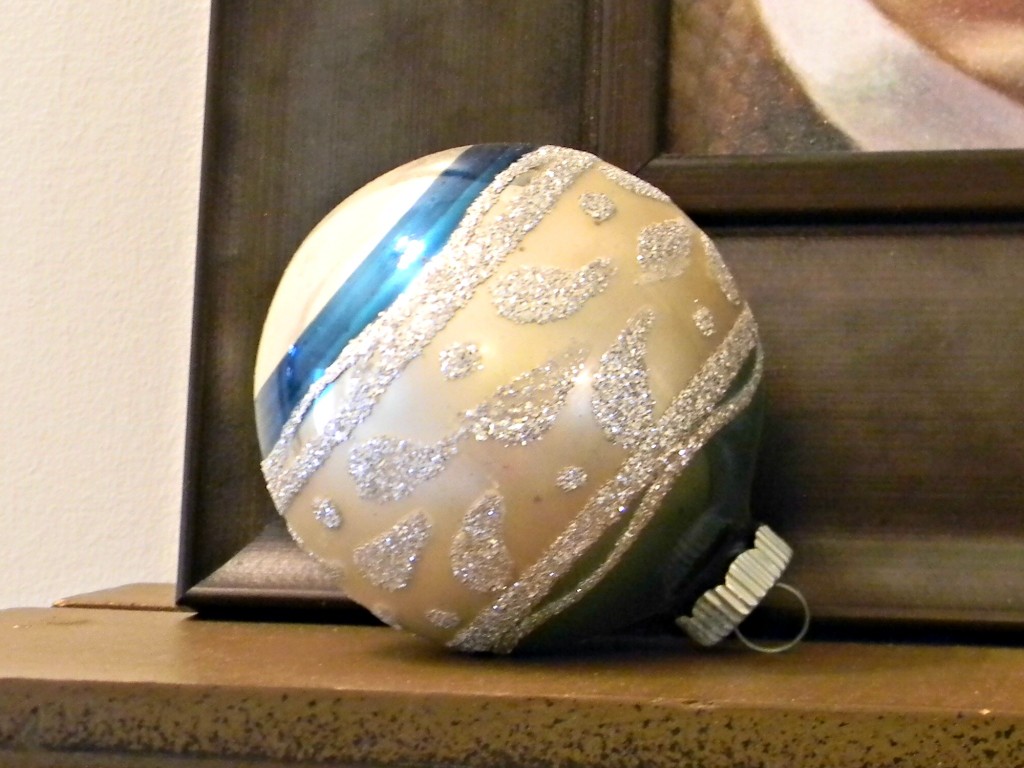 I love how they can add a little color and shine to any space. I like how it contrasts with the simple metal tree.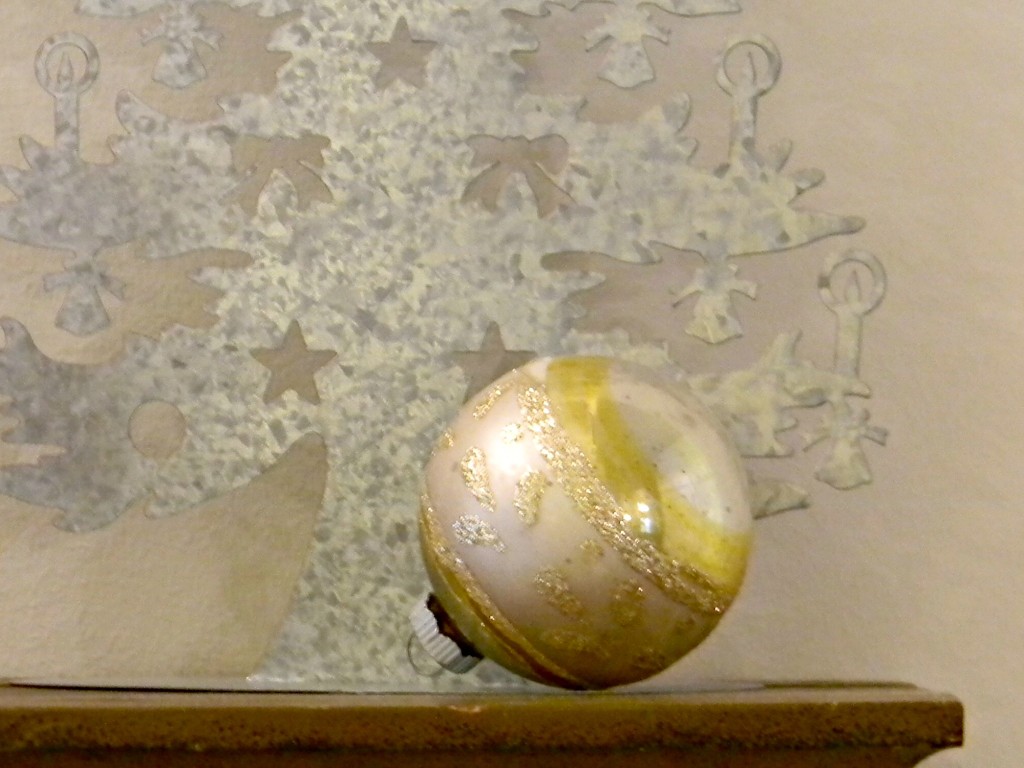 The gold star is a tree topper purchased from IKEA and the PEACE sign was purchased a few years ago from a craft store.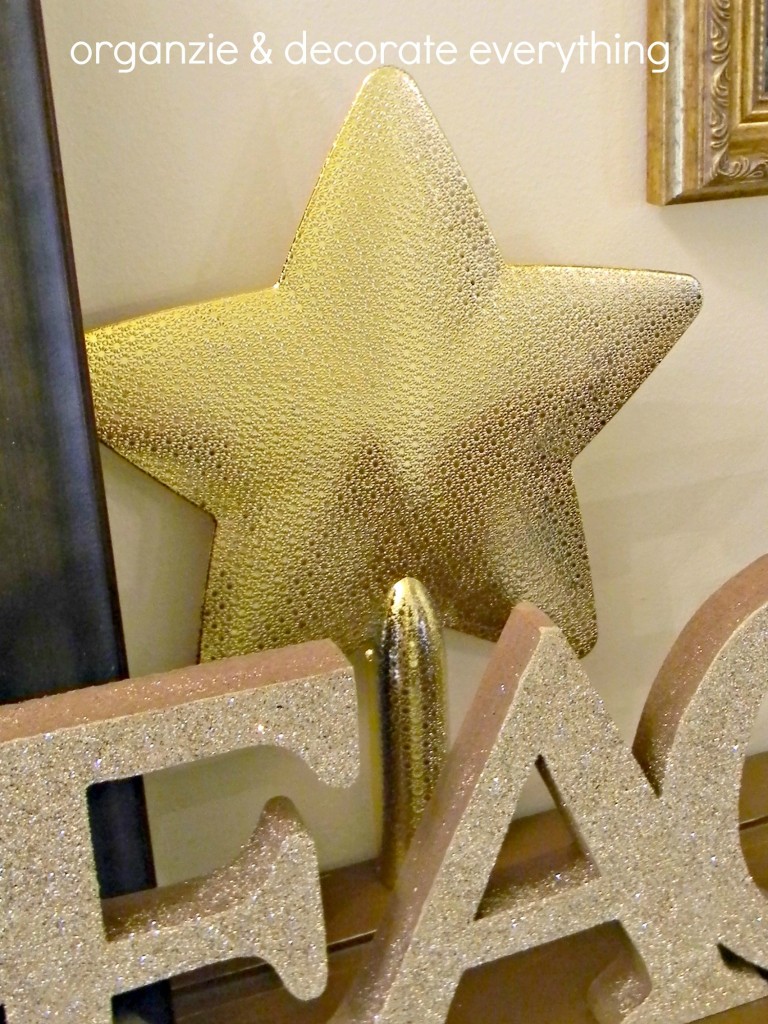 This is one of my favorite paintings. Just look at the joy on their faces.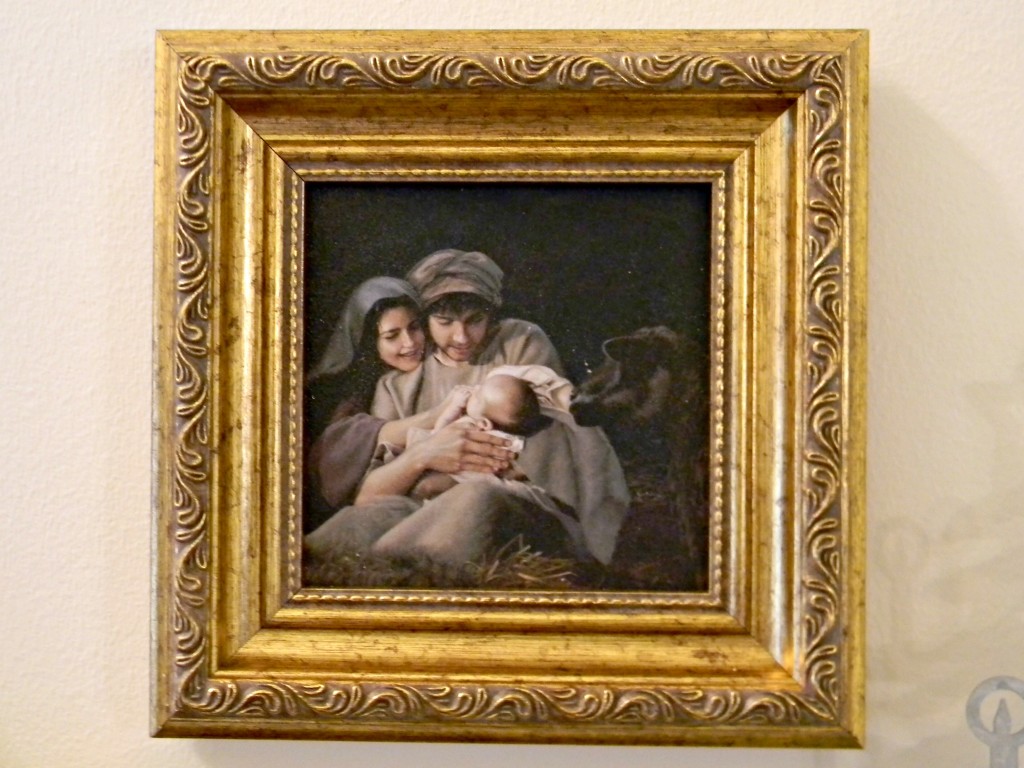 I added "Silent Night, Holy Night" to the chalkboard. The tree and churches were the right color and fit perfectly into the theme. I have most of my Christmas decor placed on trays so they can be easily moved out of reach plus I like the look of trays.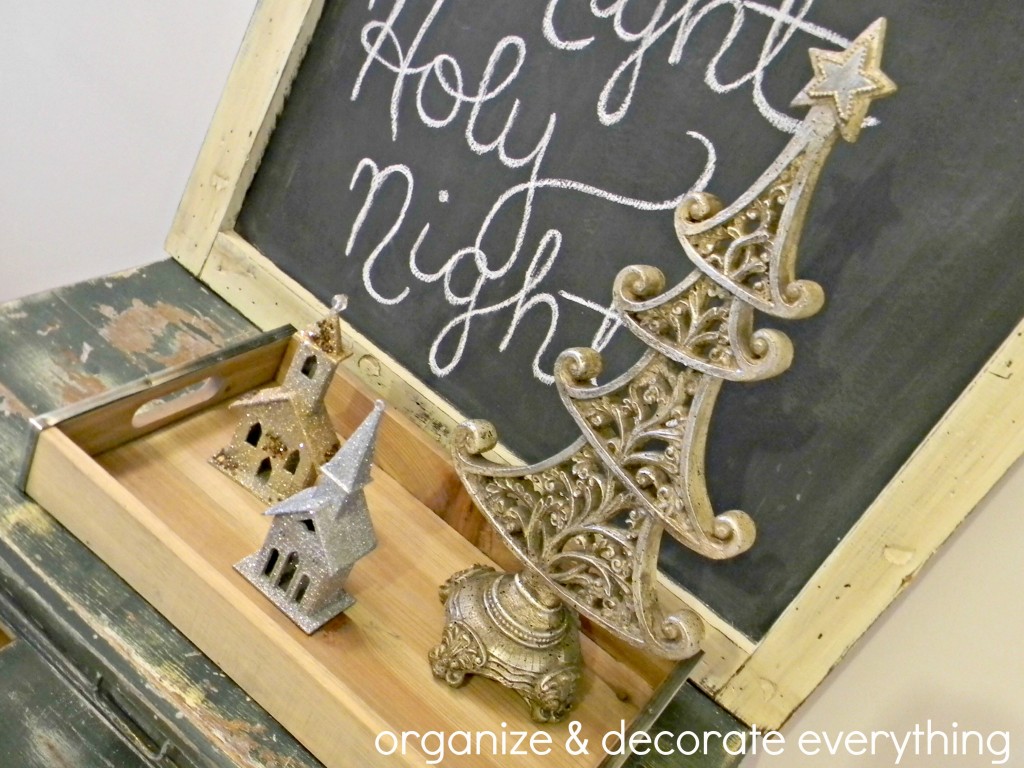 The Home Decor and Organizing Link Party is going on through Friday. Come link your awesome projects to the party. I will be featuring and pinning my favorites on Saturday.
Link to our Deck the Halls link party and your Holiday ideas and projects could be added to our pin board. It will be open the whole month of December and our board has over 20,000 followers so your project could be seen by that many people.
I'm linking to these awesome blog parties:
Holiday Vignette Link Party at Southern Hospitality
Check Out These Related Posts