Start Small to get Organized using these simple and easy tips and ideas.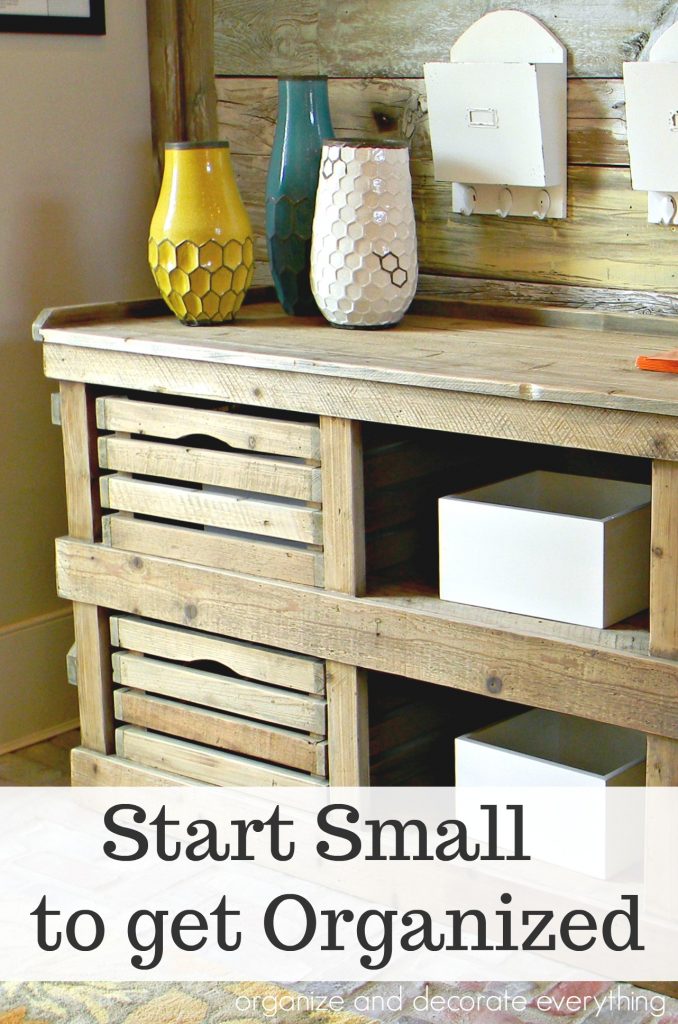 This is the third post in the Jump Start Organizing Series. Check out the 1st and 2nd posts here if you missed them: Decluttering 101 and Tidy Home in 30 Minutes. Getting started is always the hardest part but before you know it you'll be on a roll and want to finish the whole house. Sometimes we tend to over complicate organizing our homes. Start with these easy ideas that often get overlooked but can make a huge difference.
Returned Borrowed Items – If you've borrowed something return it as soon as you can. If you're storing something for someone else, give it back so they can store it themselves.
Put Everything in Need of Repair in one Place – Gather everything that needs repair and place it in a box. Label it with the date and set a goal to fix everything inside. If you haven't fixed the items within 3 months, toss the box. If you haven't fixed the items within the amount of time you decide on then they must not be too important to you.
Everything has a Specific Home – Make sure everything you own has a "home". Keep like things together and keep them in the room or space where they are being used.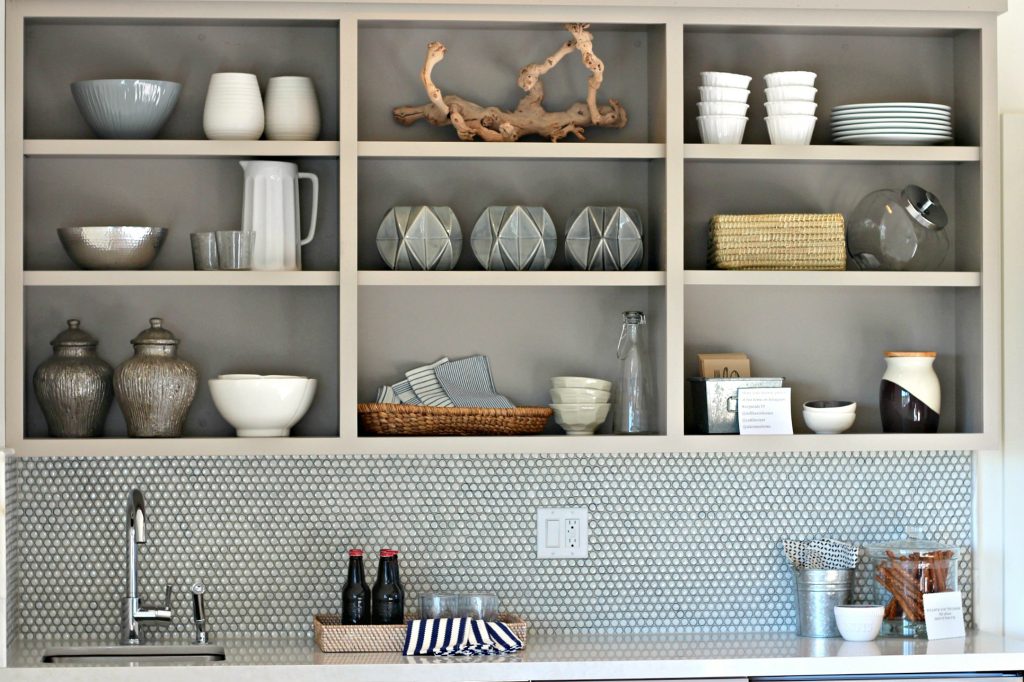 Pick Things up off the Floor – Stacking or storing things on the floor can make a space look cluttered and messy. Place things on shelves, in baskets, or in the closet. Even in the closet I like to keep things off the floor so I can easily clean and vacuum.
Clear the Top of a Flat Surface – Horizontal surfaces can be a magnet for clutter. Clear the counters, tops of dressers, and other flat surfaces but be aware of what you are placing there. Create a drop zone for things that need to be in that area using a basket, file box, or tray.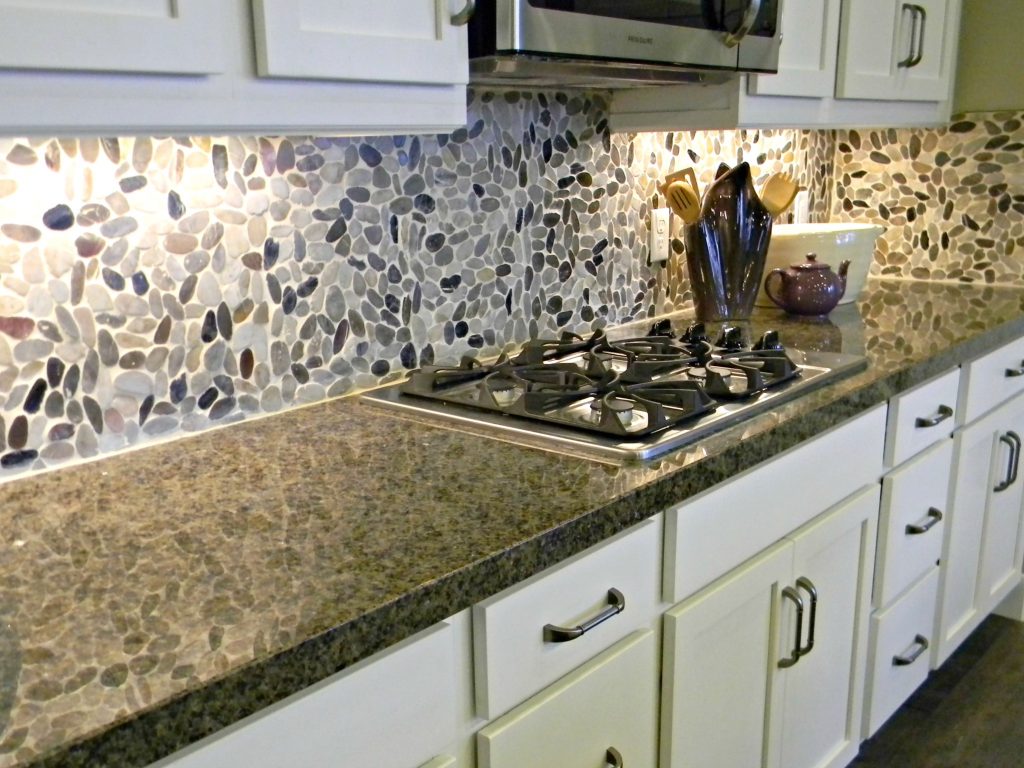 Toss out Paper – Toss out, shred, or recycle expired coupons, junk mail, newspapers, school papers, magazines, or any old papers you no longer need. Make files for what you need to keep.
Donate 12 Things – Search for 12 things in your home that are still in good condition but that you no longer want or use. Donate them to a friend who you know could use them or to your local charity.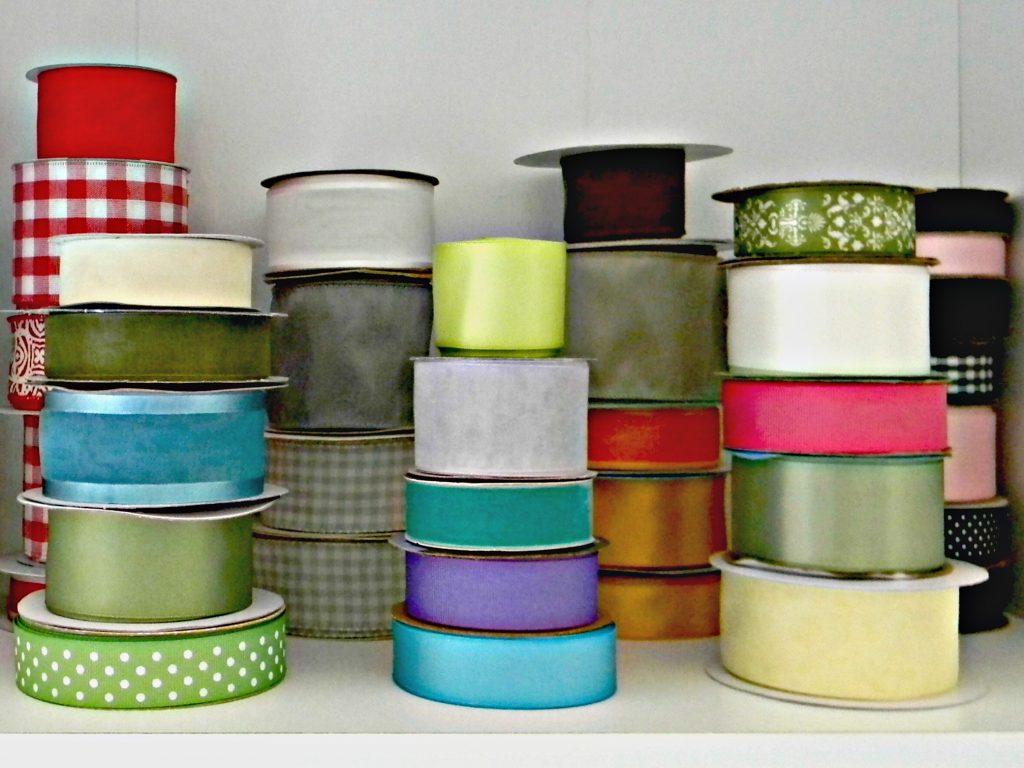 Remove 10 Items from your Closet – Take 10 things from your closet that no longer fit or are worn out. Donate the things that no longer fit and toss the things that are worn out or turn them into rags.
Toss broken Items – Let me make this easy, if something's broken toss it out or place it in the repair box. If you don't repair it in 3 months then you're probably never going to so just toss it. There's really no need to hold onto broken items.
Remove Purchases from Bags – This might seem like an obvious task but you don't know how many homes I've gone into where they still have purchases in bags a month later. Place items where they belong so you know what you have and don't duplicate purchases.
It's amazing what an improvement doing these few steps will have in the look of your house. I think you'll be pleasantly surprised with how your home looks and feels.
Pin it for later: Start Small to get Organized