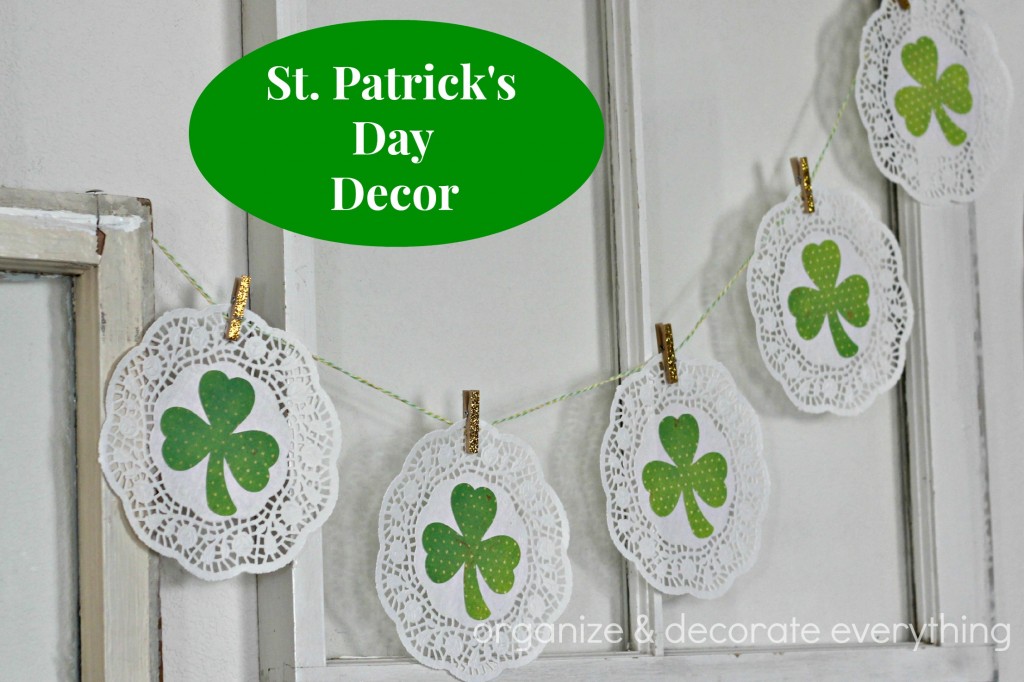 I like to decorate for as many holidays as possible and my family pretty much expects it now. I like to keep it pretty simple though. One of my favorite things to do is walk around the house collecting items in the colors of that holiday, such as green for St. Patrick's Day decor. It makes decorating so much easier and for less cost, then I make a few things to fill in empty spots and I'm done. I made this Shamrock Banner last year.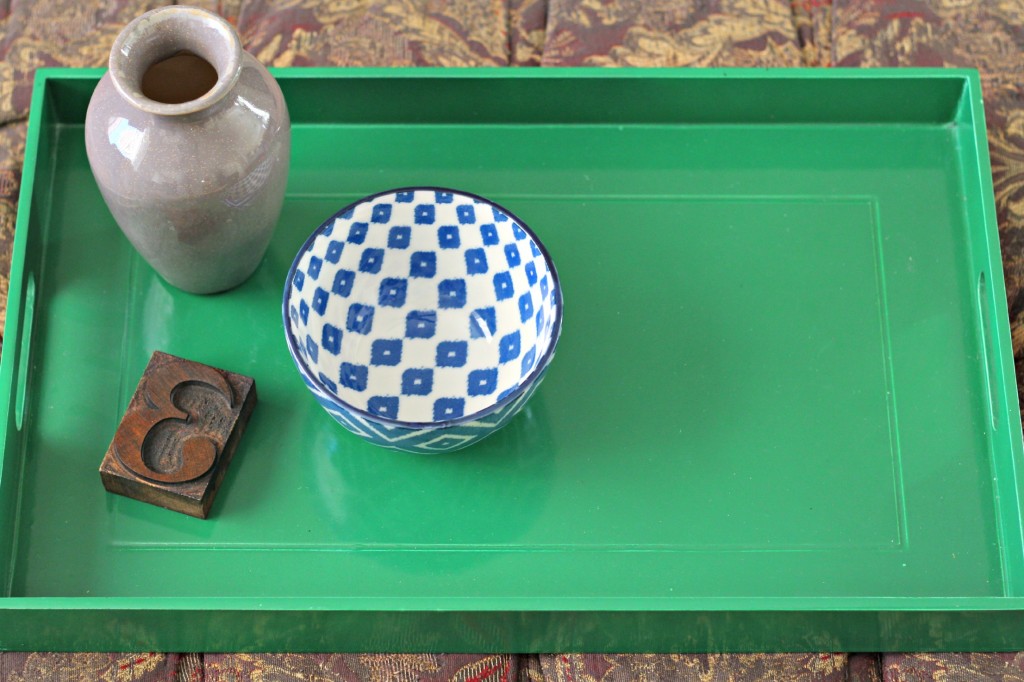 I spray painted this tray emerald green last year. I love the color and it's perfect for St. Patrick's Day and Spring. This tray holds my favorite color combo right now. These were the colors in my living room before we moved.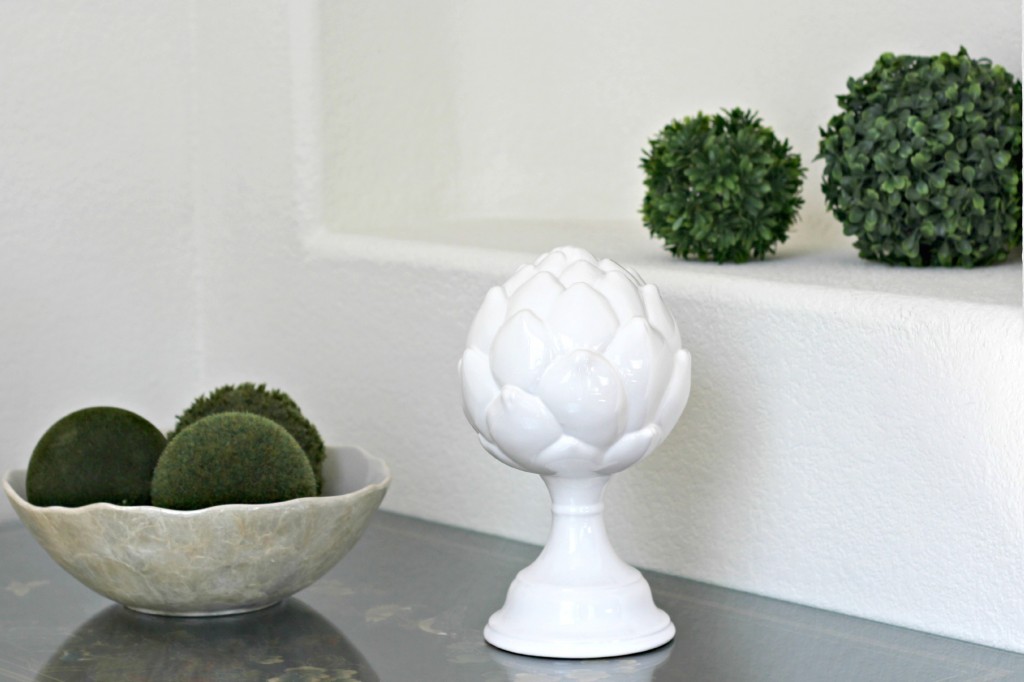 These decorative mossy balls scream Spring but because of the color, are also perfect for St. Patrick's Day.
My friend gave me this darling clover tray a few years ago. Do you think it's time to refinish this table? I'm still trying to decide on a color.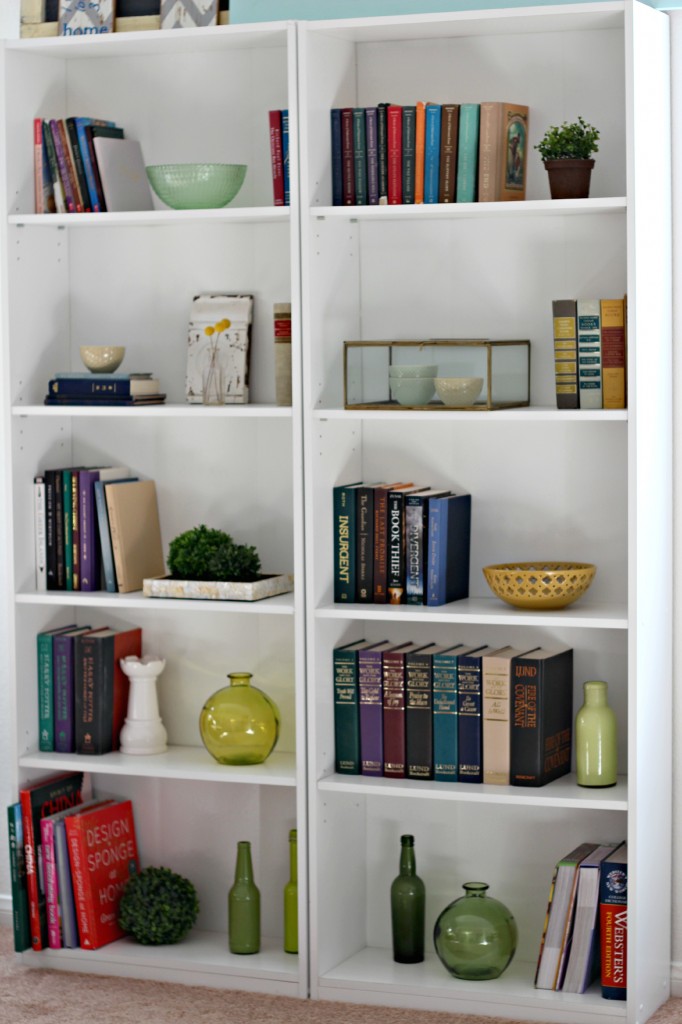 Of course the bookcases had to also get a holiday makeover.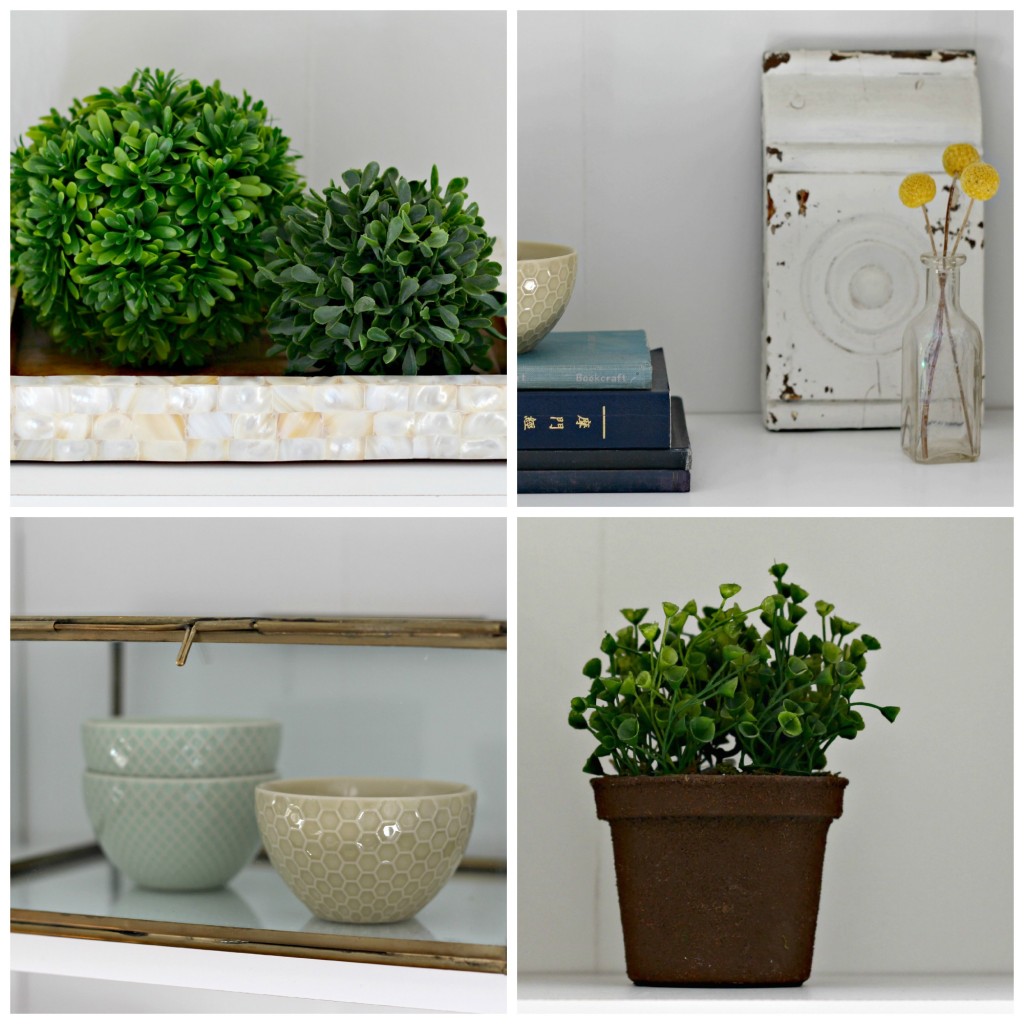 Some green on the bookshelves and I also added a bit of yellow.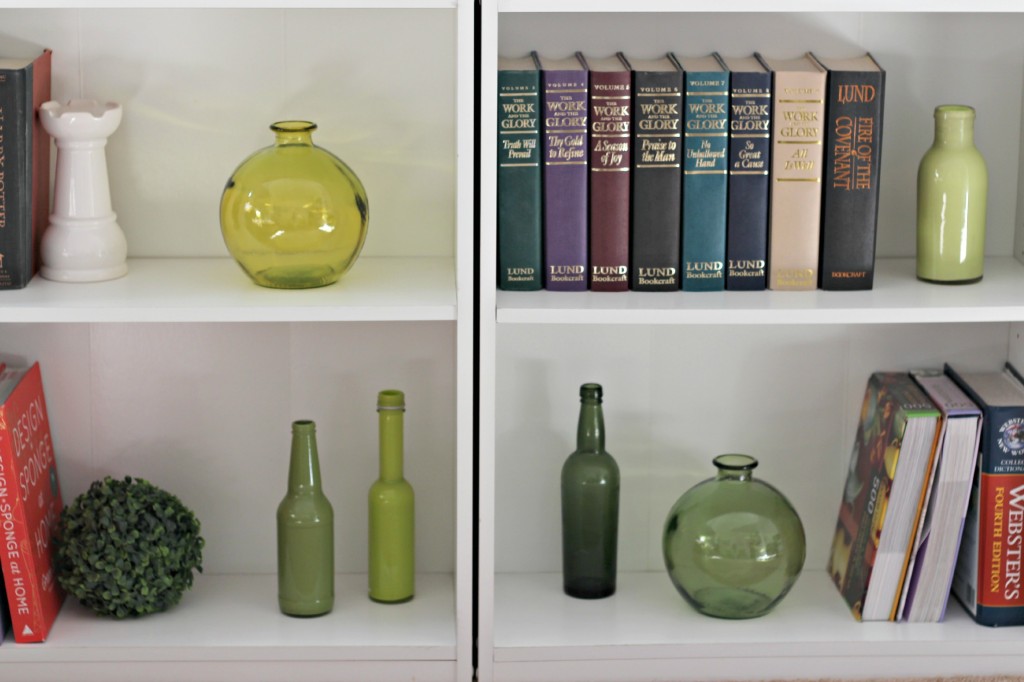 I love colored glass. I painted some of these bottles a few years ago. Learn how to make them using this tutorial.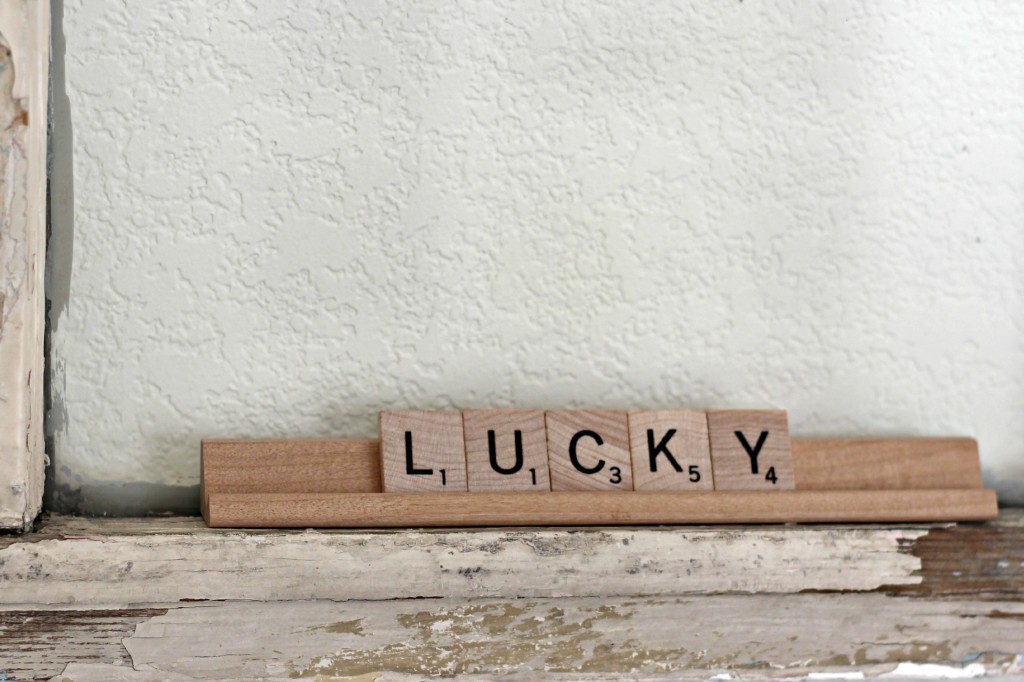 I love using Scrabble tiles to spell out words, especially for holidays. What would you spell?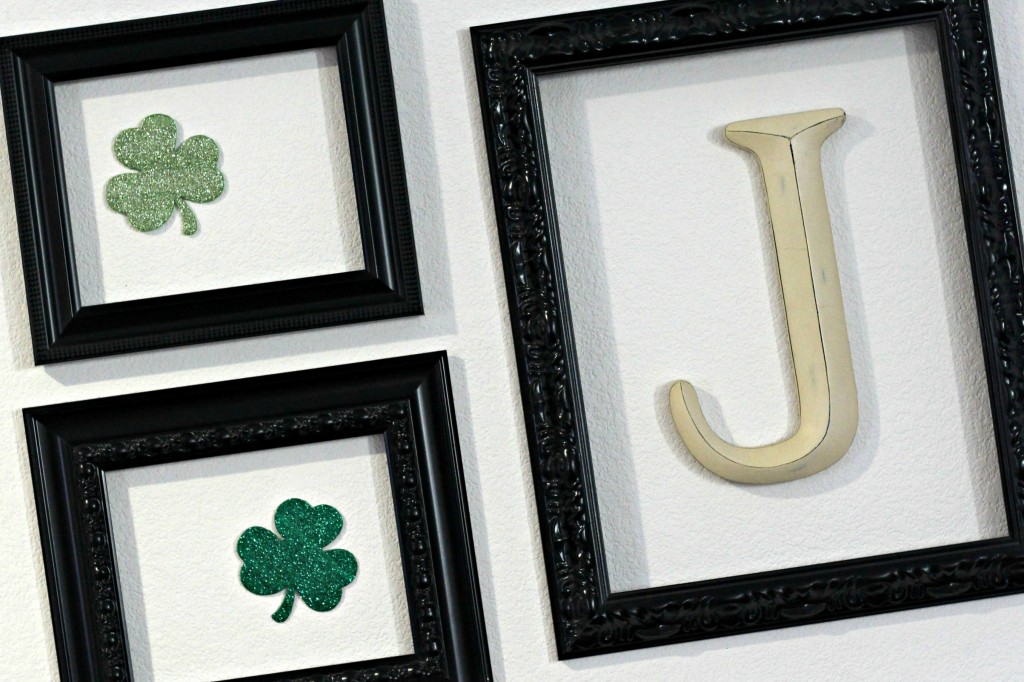 I change out the empty frames every holiday. I like having a rotating wall display, especially since we don't have much wall space in this house.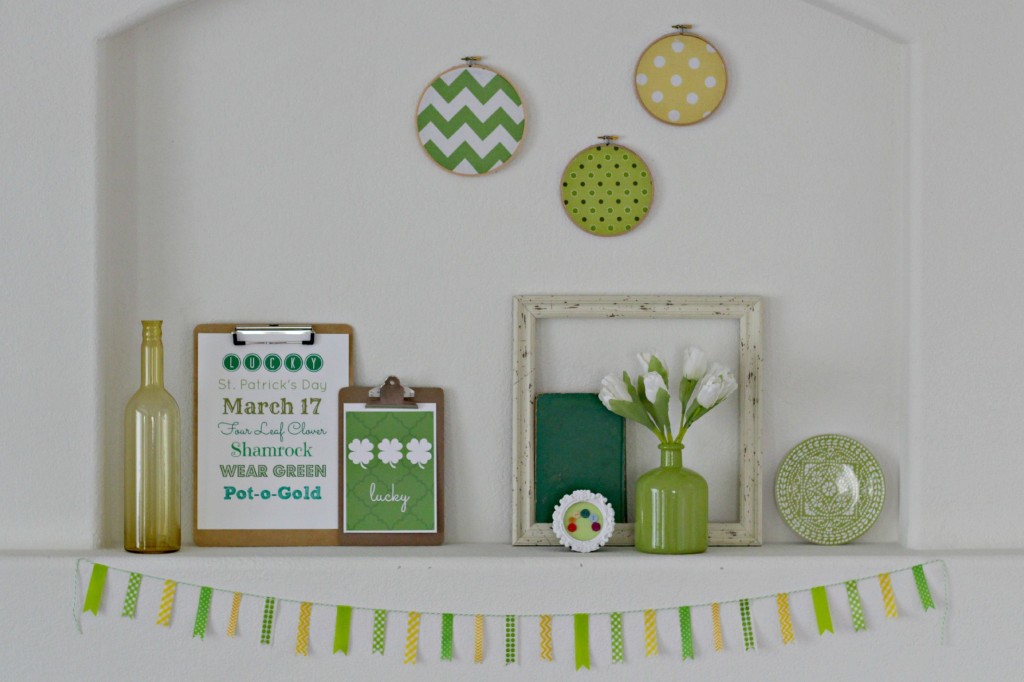 You can also check out the Green and Yellow Mantel I decorated a few weeks ago.
Do you decorate for St. Patrick's Day?