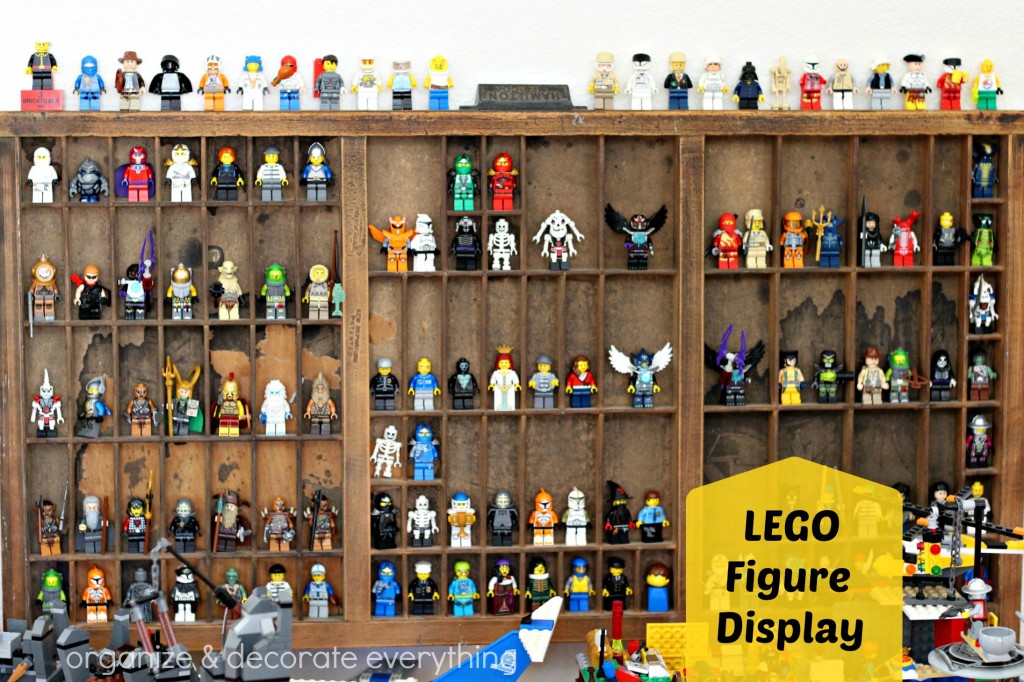 To say that the boys have a lot of LEGO mini figures would be an understatement. This isn't even all of them. I've had this Printer Tray for a couple years and was determined to use it in my craft room in the home we live in now, but once I realized the LEGO figures fit perfectly in it I knew that's what I had to use it for. Now I want to find another one for the rest of the mini figures. The figures are easy to get down to play with and easy to put back, which is the most important part.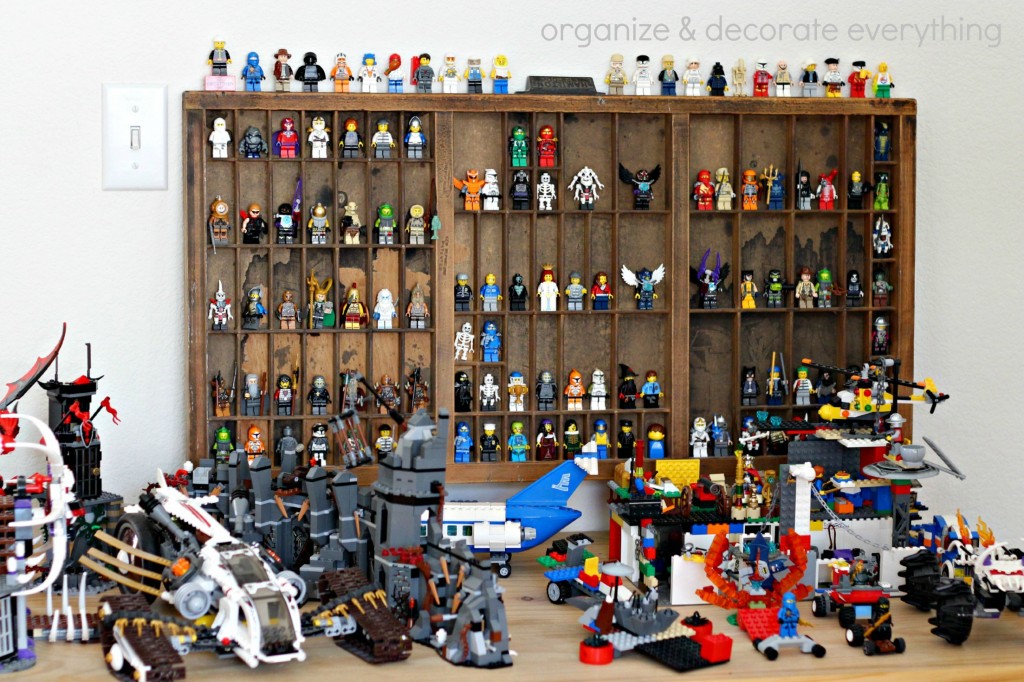 This tray sits on the table where they build and play with some of their LEGOs. As soon as I find another tray it will be on the wall above this one. Since the boys are sharing a room right now they are also sharing the table. It's a little crowded, but it works.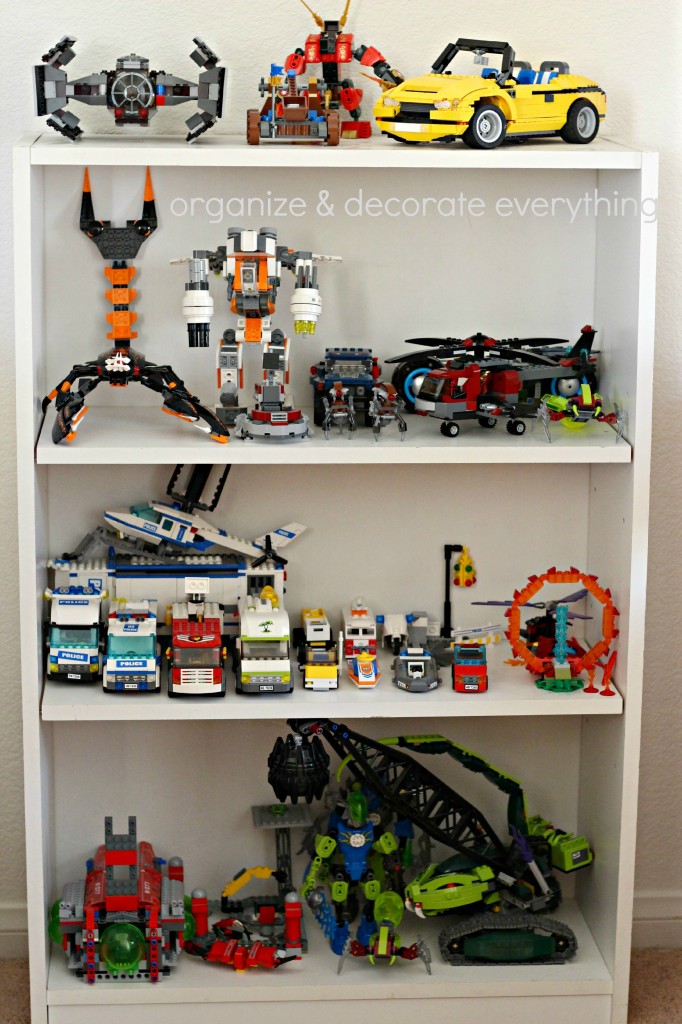 The bookcase holds some of the finished LEGOs which are also easy to get down for play.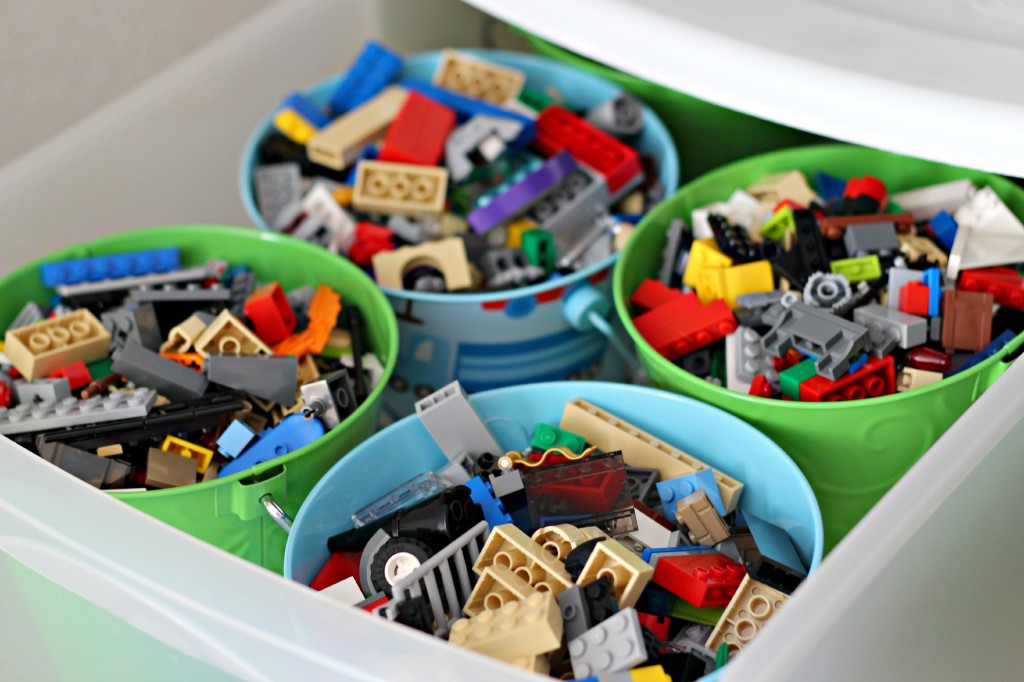 More LEGO pieces are stored in buckets, in a drawer, in the closet until they are turned into new creations. Ammon is always working on something. We also have a travel case they can put pieces in for weekend trips. We are so limited on space right now but there has to be room for Ammon's favorite toys and I think we make it work pretty well. Since my boys are a little older it actually stays really neat.
Here are a few more fantastic ideas on how to display LEGO mini figures.
I'm working on more storage and organizing ideas for the boys small room and will be sharing them over the next couple weeks. Don't forget to come by and visit often.