I just love my creative friends and contributors. Here's Anne sharing fun and stylish food labels perfect for your next party.
Hey there everyone and happy March. It's Anne and I am here with another party-related post for you all. I decided to switch it up a little bit this month and show you a quick DIY you can do to dress up your buffet table. Since chalkboard is still the "in" thing, as well as my favorite obsession right now, gold, these chalkboard food labels will definitely dress up your swanky soiree in style!
I am super excited about these. They were so easy to make (although I did have to break the spray painting rules by painting in 25° weather), are super cheap, and I have already gotten lots of compliments on how fabulous they are when I put them out at a recent get-together. But I'll let you decide…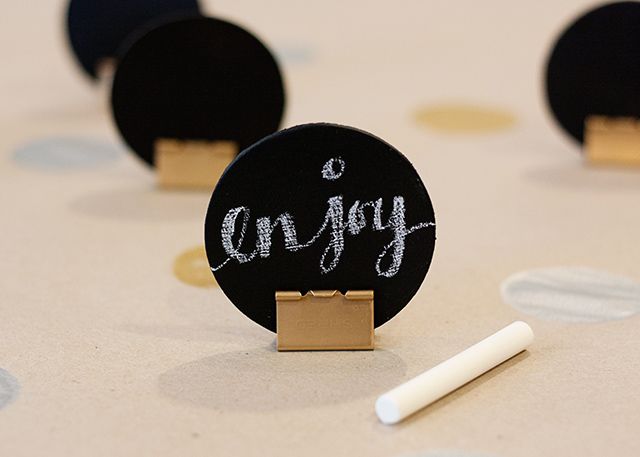 You will need:
Medium binder clips
Gold spray paint
Chalkboard paint
1 package of 6-3 inch wood discs
Take the wire pieces off of the clips, saving all but two. You will use them later to assemble your labels. Spray paint the clips.
Meanwhile, paint your wooden discs (front and back). I did two coats on each side. And the cups? I used those to hold the discs while I painted.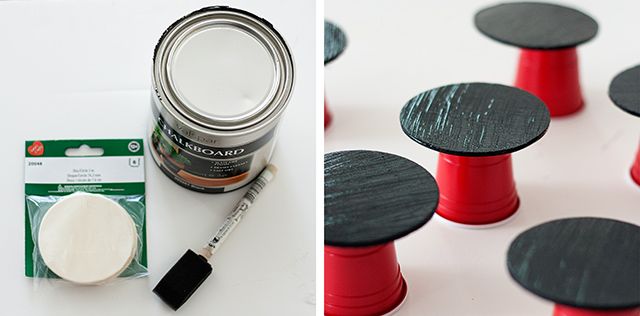 Once everything is dry use the two wires you saved to open the clip and get the wood disc in place. Repeat with the remaining clips and discs.
Then you are ready to use them!
(forgive my messy handwriting…)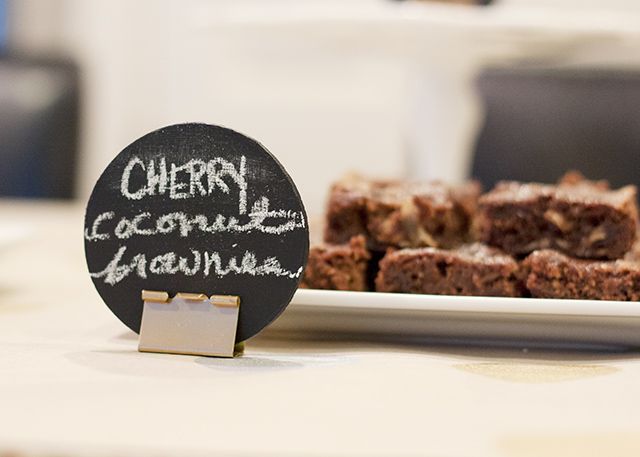 I think these would make great place markers too. Thanks for reading and I hope you love this tutorial! Enjoy!

Seriously! How awesome are these? I need to have a party just so I can make them. Don't forget to visit Anne at Circusberry. where she blogs regularly.