This is a Sponsored post written by me on behalf of REESE'S® Brand for SocialSpark. All opinions are 100% mine.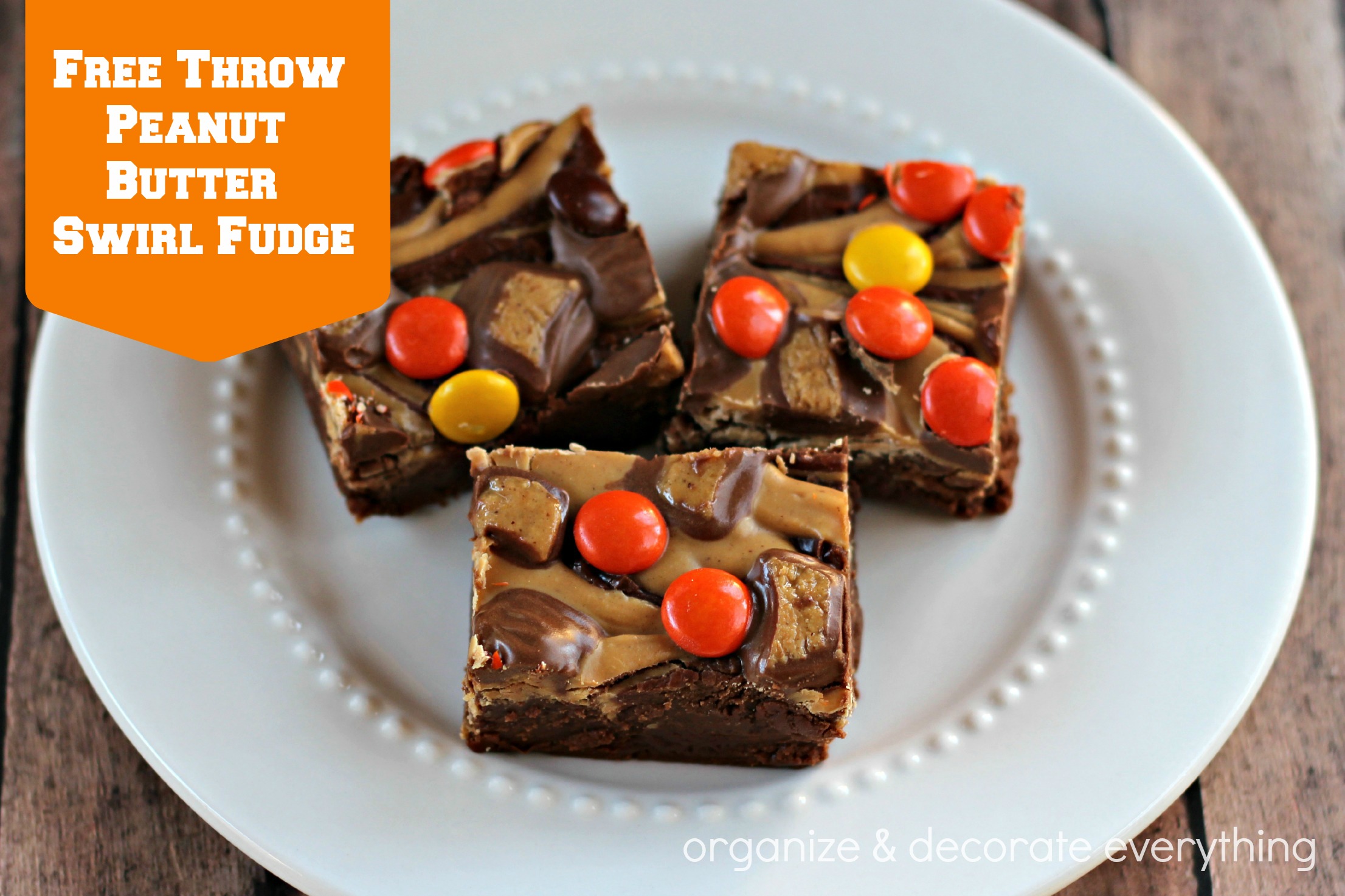 Does your family enjoy watching sports together? I have to admit we don't do it a lot unless it's the play-offs, then we're all over it. We cheer for our favorite team, wear the team colors, play our own play-off games and eat till we can't eat anymore. We have so much fun spending time together as a family, it's all about the memories and of course, the food.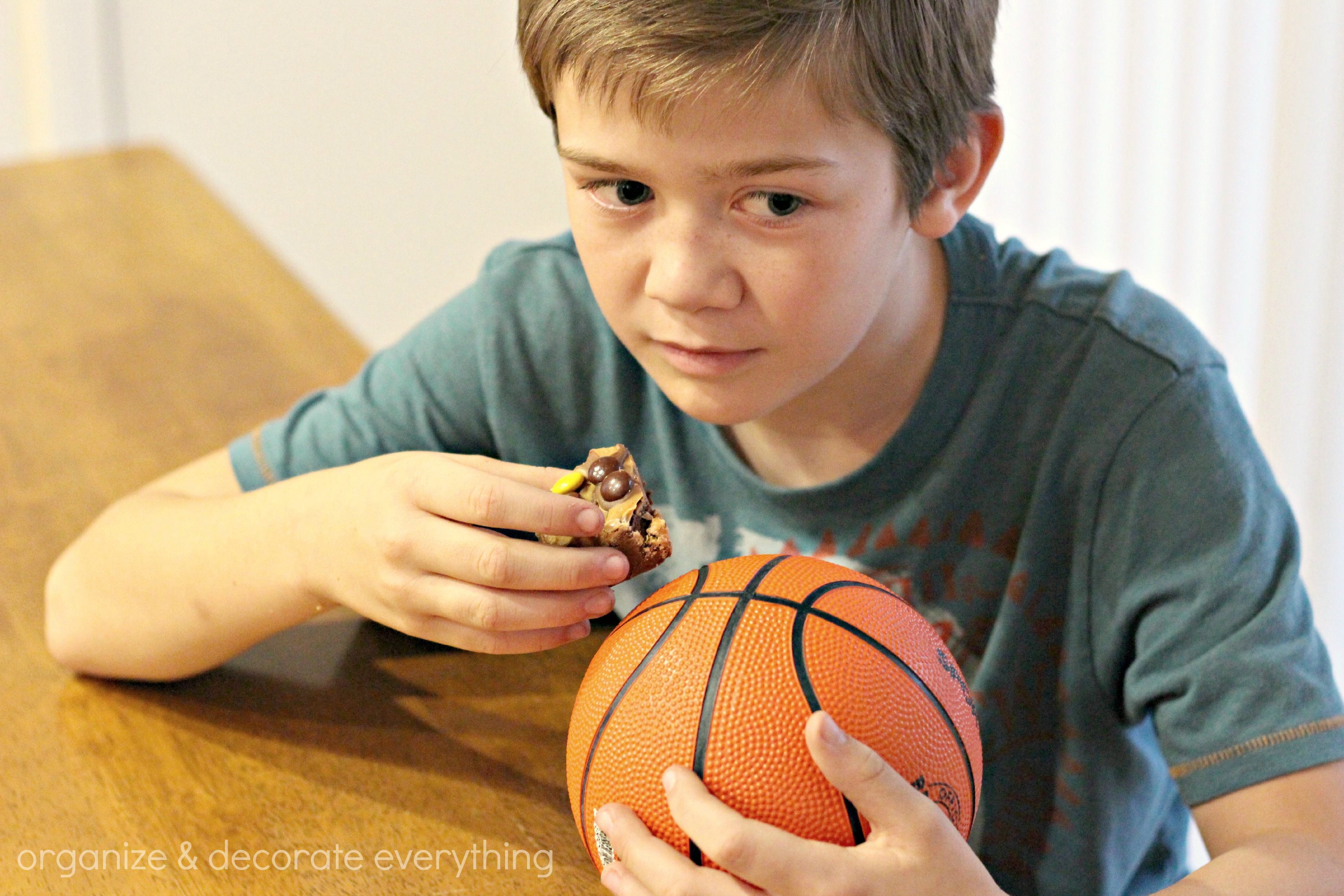 College basketball  is a great opportunity to bring family and friends together for fun and good food. REESE'S® and Walmart® have teamed up for an awesome promotion to help you make game day perfect. I am so excited that I am one of 32 bloggers participating in the REESE'S® Baking Bracket Challenge™. Just the name of the challenge sounds fun, right? You can't go wrong with recipes using REESE'S® Peanut Butter Cups, other REESE'S® products and shopping Walmart® for their everyday low prices.
I'm so excited to share my Free Throw Peanut Butter Swirl Fudge with you. My kids love my fudge and by adding the REESE'S® products to my already family favorite fudge, it made it even more game day worthy.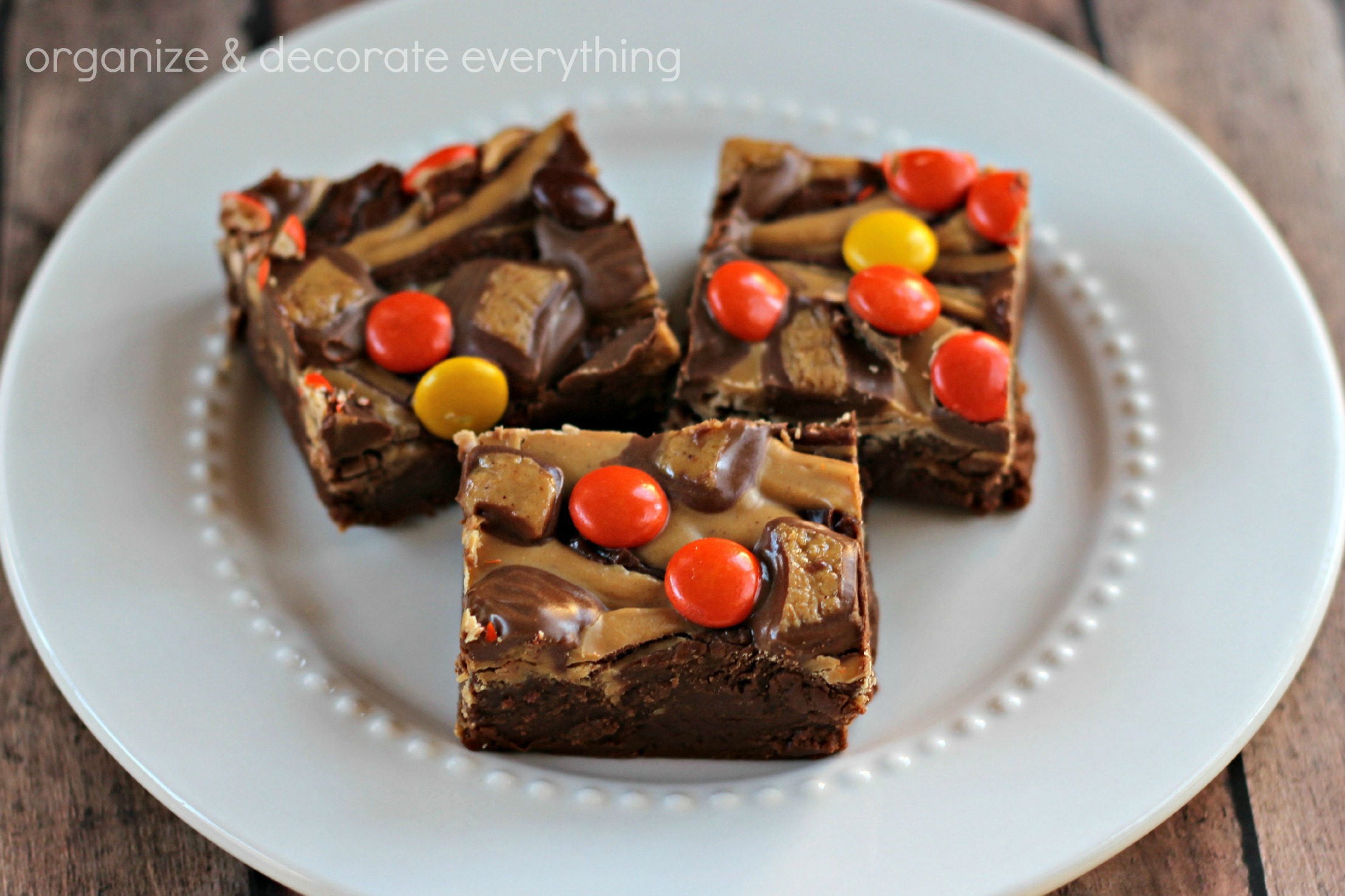 Free Throw Peanut Butter Swirl Fudge
Ingredients:
3 C Sugar                                                  1 C Reese's® Peanut Butter Chips
3/4 C Margarine                                         3/4 C Reese's® Minis (cut in half)
2/3 C Evaporated Milk                                 1/3 C Reese's® Pieces
12 oz Hershey's Semi-sweet morsels
1 tsp Vanilla
7 oz Marshmallow Cream
Instructions:
Combine sugar, margarine, and milk in large saucepan, bring to a full rolling boil, stirring constantly. Continue boiling 5 minutes over medium heat. Remove from heat, stir in chocolate morsels until melted. Add marshmallow cream and vanilla. Beat until well blended. Pour into greased 13×9 baking pan. Melt peanut butter chips in microwave for 1 minute at 50%, stir. Reheat 2 more times for 20 seconds at 50% or until melted. Drizzle over fudge mixture, take a knife and swirl the peanut butter chips and fudge together by running a knife through the fudge going in one direction then the other. Top with Reese's® minis cut in half, then Reese's® Pieces. Let cool at room temperature then cut into squares. Serves:28-32
For gluten-free fudge, simply leave the Reese's® Pieces off.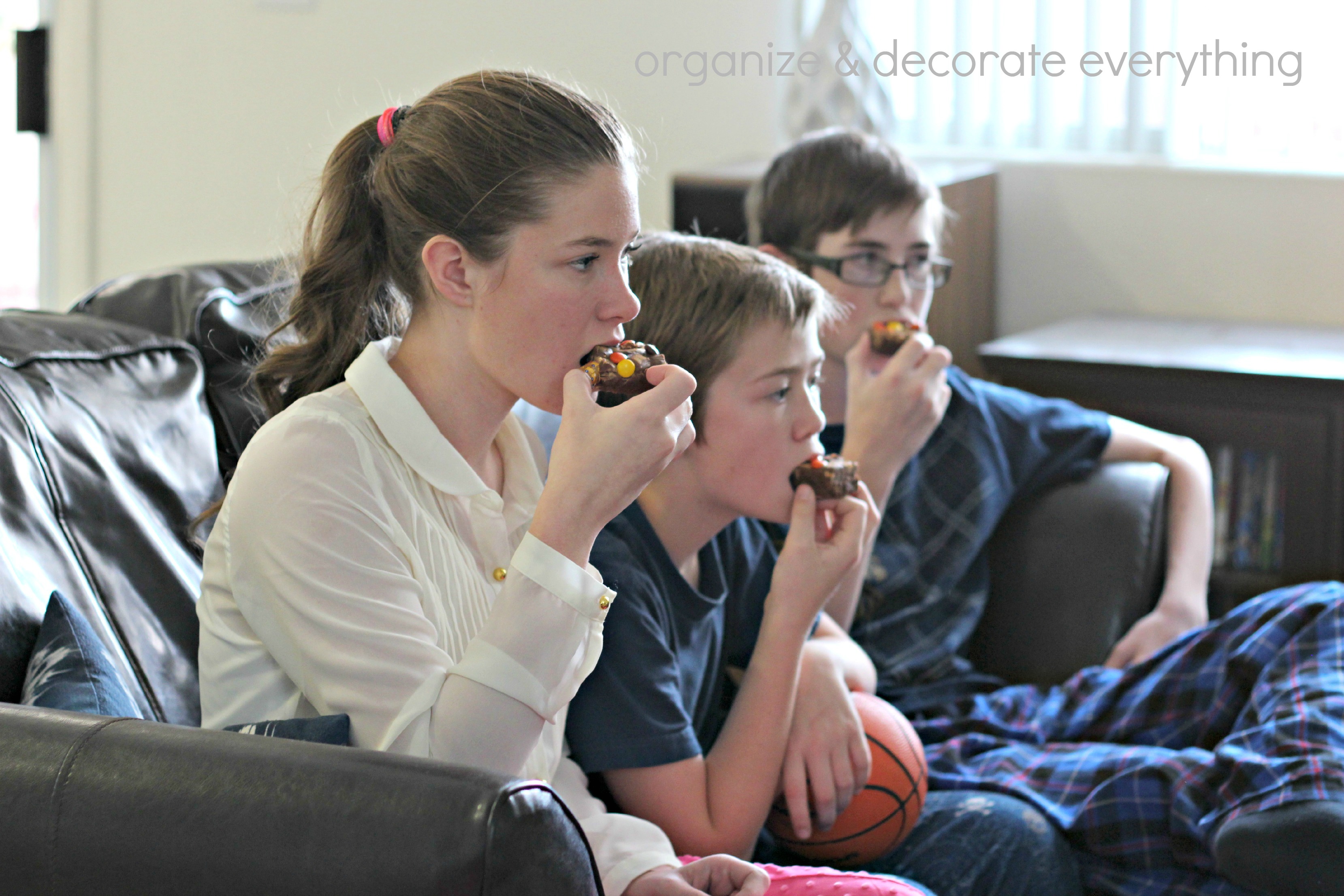 Check out all the Game Day Recipes at REESE'S® Baking Bracket Challenge™ and of course, I would love for you to vote for my recipe. Everyone who votes will be entered for a chance to win a daily prize of a $100 Walmart® gift card. Whoop! Whoop! Who couldn't use a Walmart® gift card?!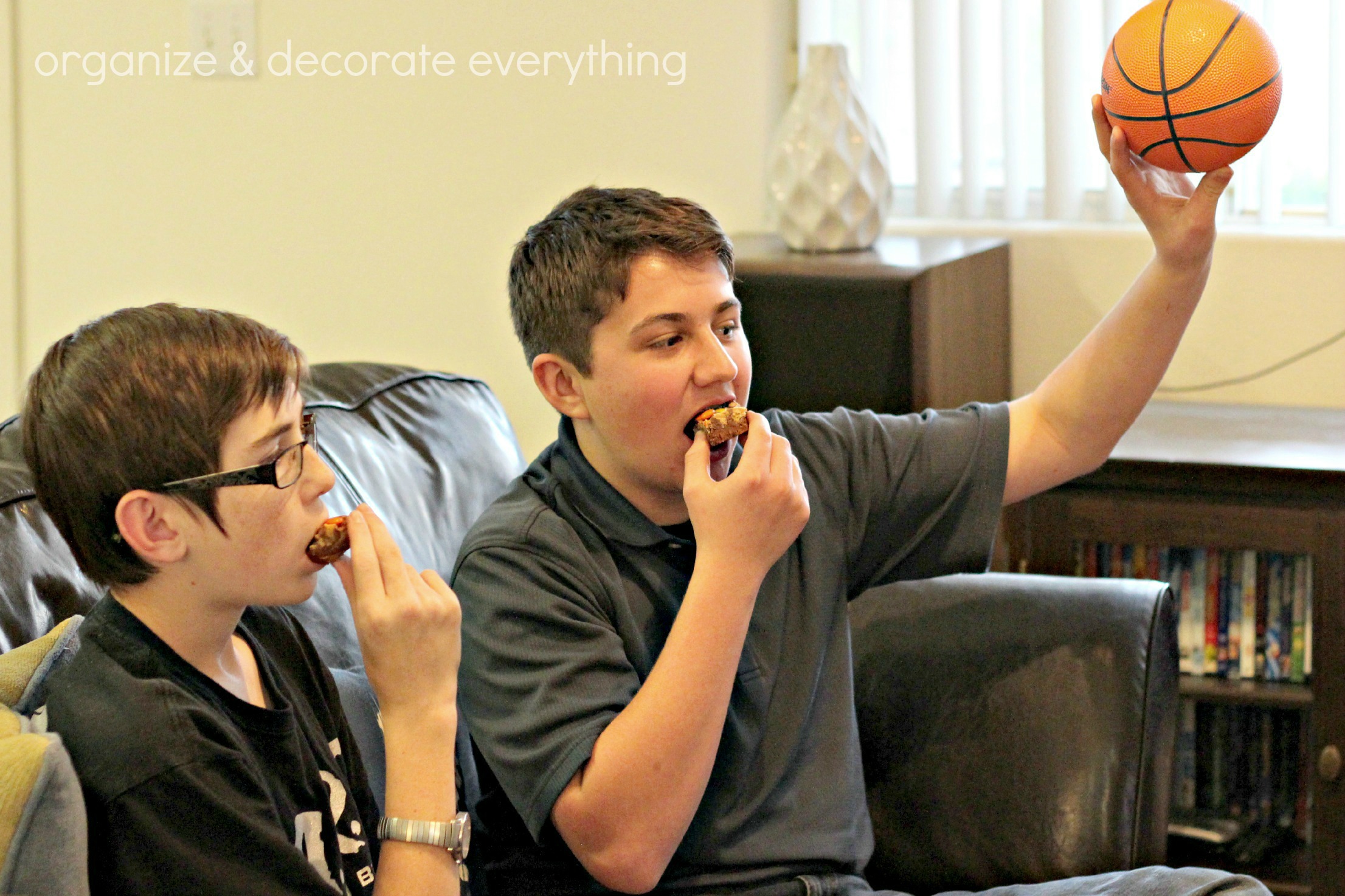 Now I think we'll go back to playing our favorite basketball spectator play-off game. We pick our favorite team, when our team gets to make a free throw so do we. At the end of the game the team with the most free throw points gets to chose what activity we will participate in that week. It can be hiking, bowling, going to the movies, miniature golf, etc. Sounds fun, right?
Don't forget to vote for my delicious fudge recipe and maybe make it for game day. Your family and friends will thank you! Click on the orange sponsor button to vote!