I've been gathering things for an upcoming yard sale from all over my house. I've been working on my craft room this weekend and getting rid of things I haven't used and probably never will. That got me thinking that I really need to start crafting more and use up some of my plentiful supplies. I'm going to try to make at least one simple craft project every week using things from my craft room. I came across this frame and decided to start with it by making a cute Spring frame.
I purchased the frame at Michael's and I'm pretty sure they still have them. There's a few different styles to choose from. I put 4 pushpins in the back of the frame to hold it off the ground while spray painting.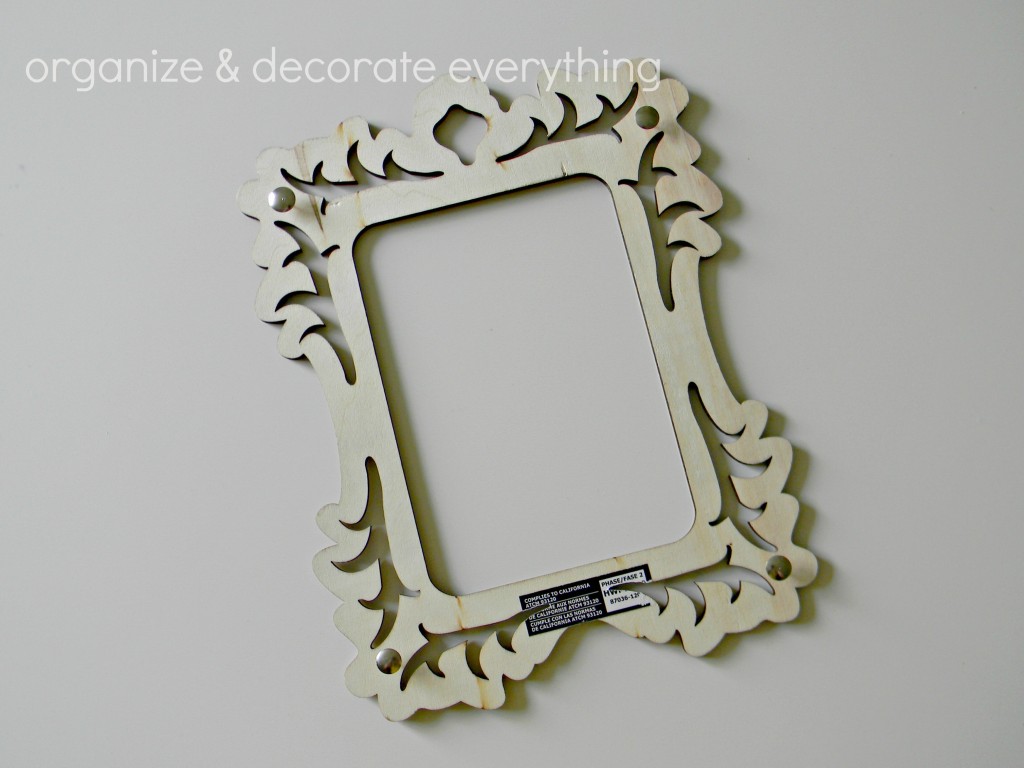 Then I looked through my spray paint stash and decided on Blue Ocean Breeze by Krylon. It's such a fun, bright, and cheerful color, perfect for this time of year. I usually don't paint the back of something like this but I did just in case I decide to put it on my glass door.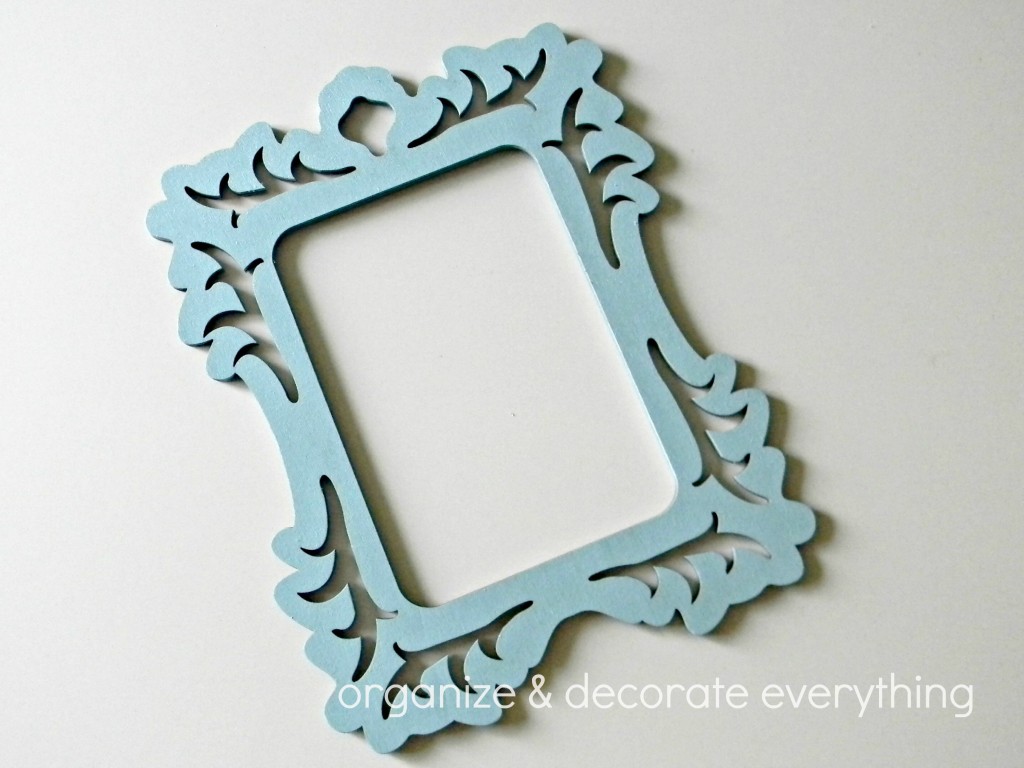 The banner stickers are from Lily Bee Design. I thought they were perfect for this project and I love the colors. I really can't resist a cute little banner. Everything is so much cuter in miniature. I stuck the same sticker on each side of the bakers twine, again so it would look good if I decide to hang it on my glass door.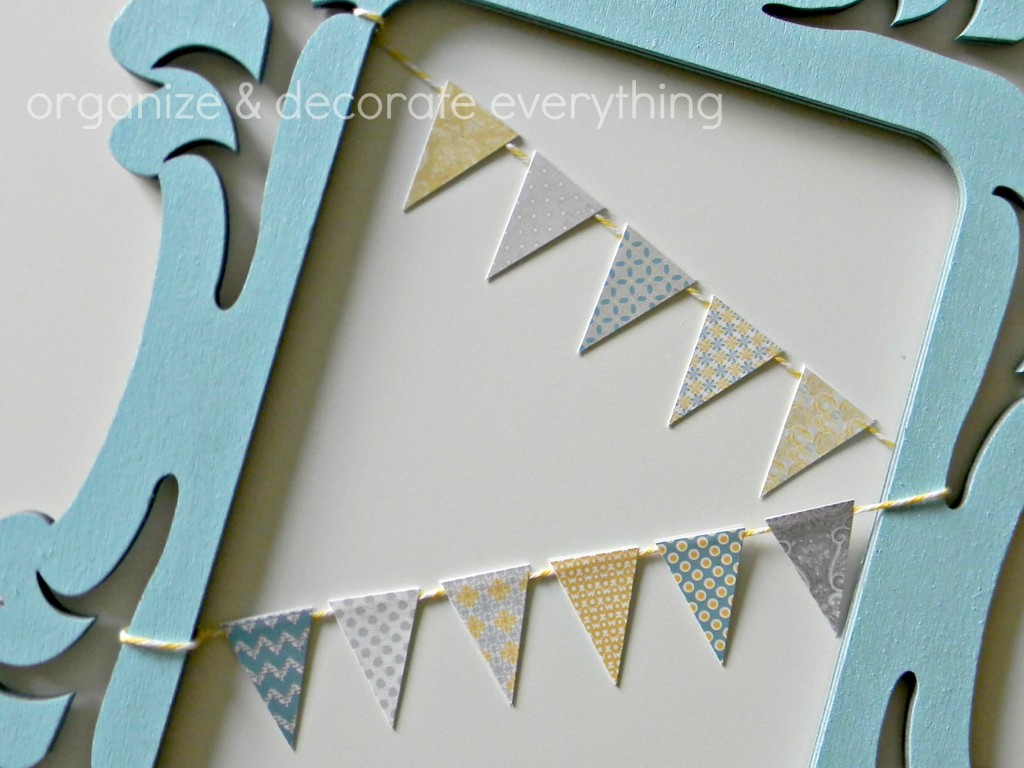 Then it was time to add the book pages medallion flower with a center sticker from the same line as the banner. I attached the flower to the frame with glue dots, hot glue would work also.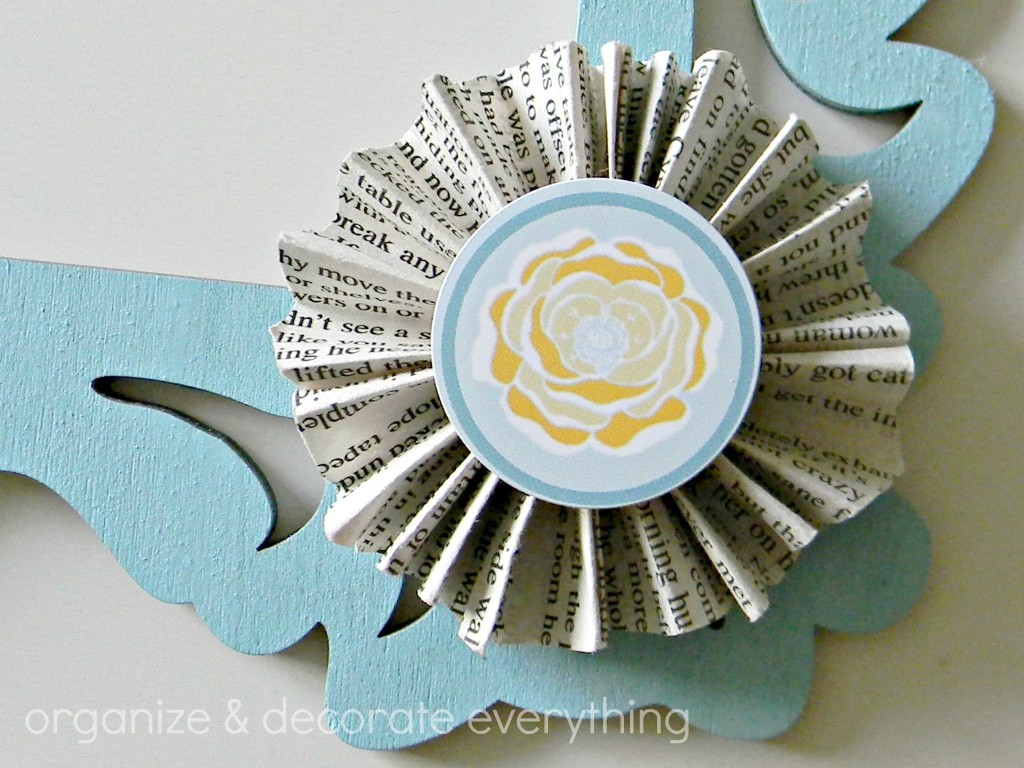 It's such a darling little frame and free to me, which is always a bonus. If you don't have the supplies on hand it would still be under $5 to make. I love a fast craft project.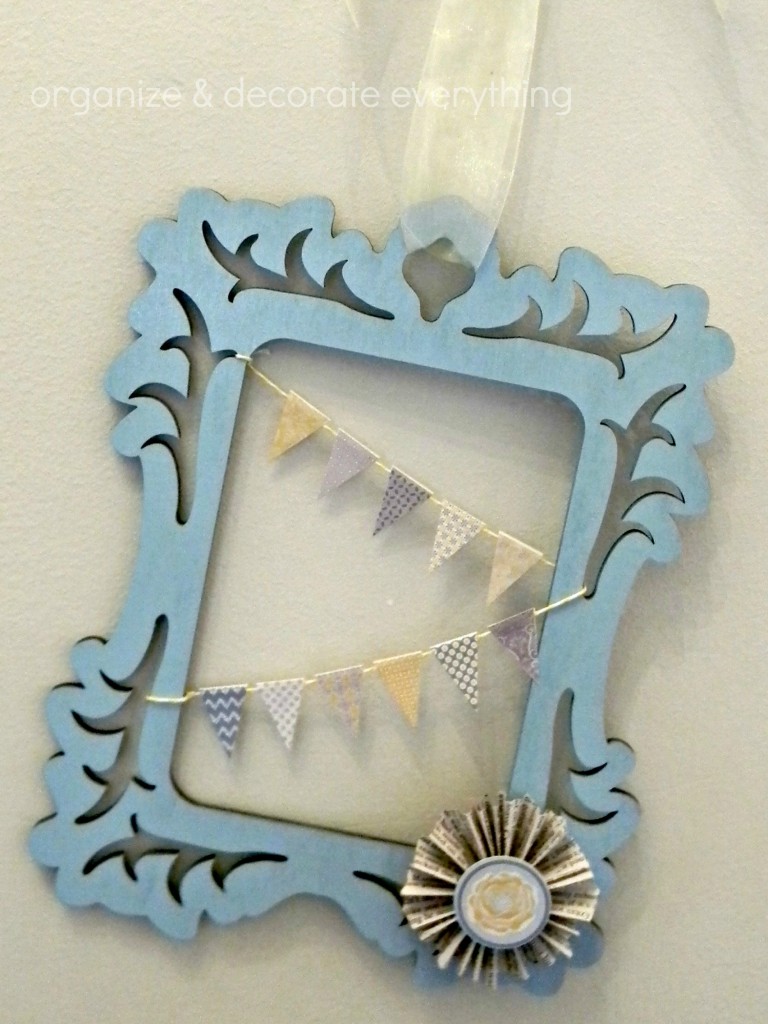 I'm linking to these awesome blog parties:
Show and Tell at SNAP Creativity
Think Pink Sunday at Flamingo Toes
Check Out These Related Posts