I haven't felt well for about 2 weeks, but I was able to work on my Spring Home Decor a bit. Be warned, there are a lot of faux plants. I know some of you are against them, but keeping indoor plants alive is not something I do well.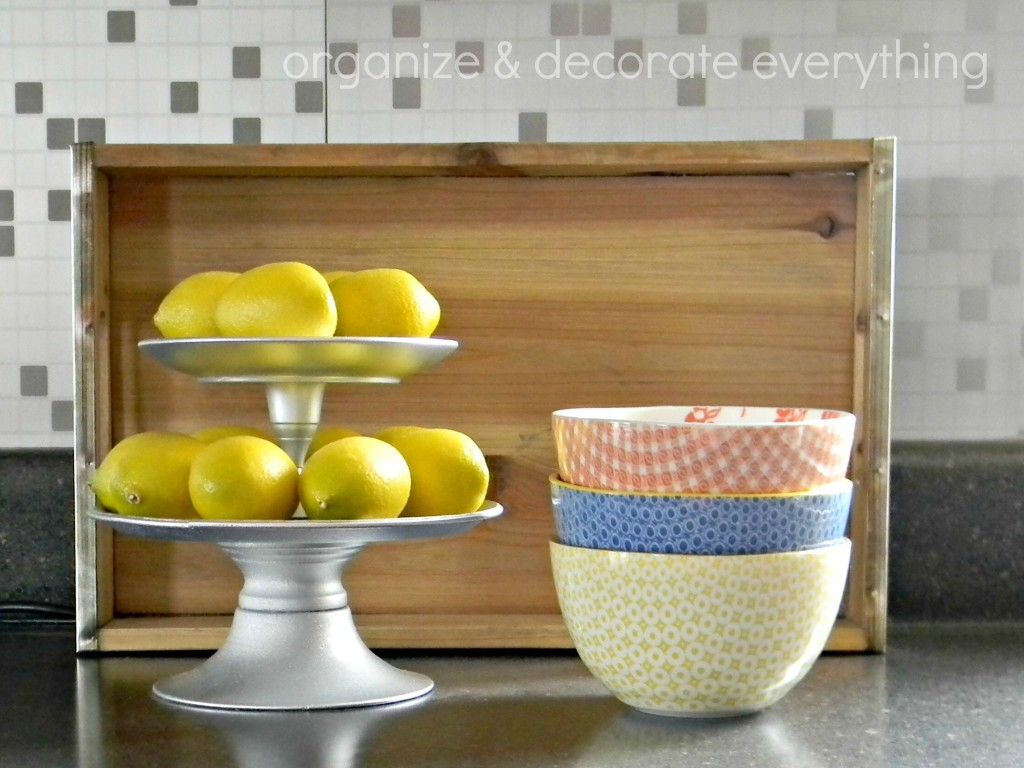 I reuse and repurpose things continually. The stacked silver stands were used for the Easter apothecary jars, just add lemons and it's a fresh look. These bowls from West Elm are perfect for Spring and (cereal). Remember my idea on hiding outlets by using a tray? So, what do you think is behind the tray? Here's a sneak peek at my back splash that's still not finished. There was a small miscalculation that I'll share with you when it's complete.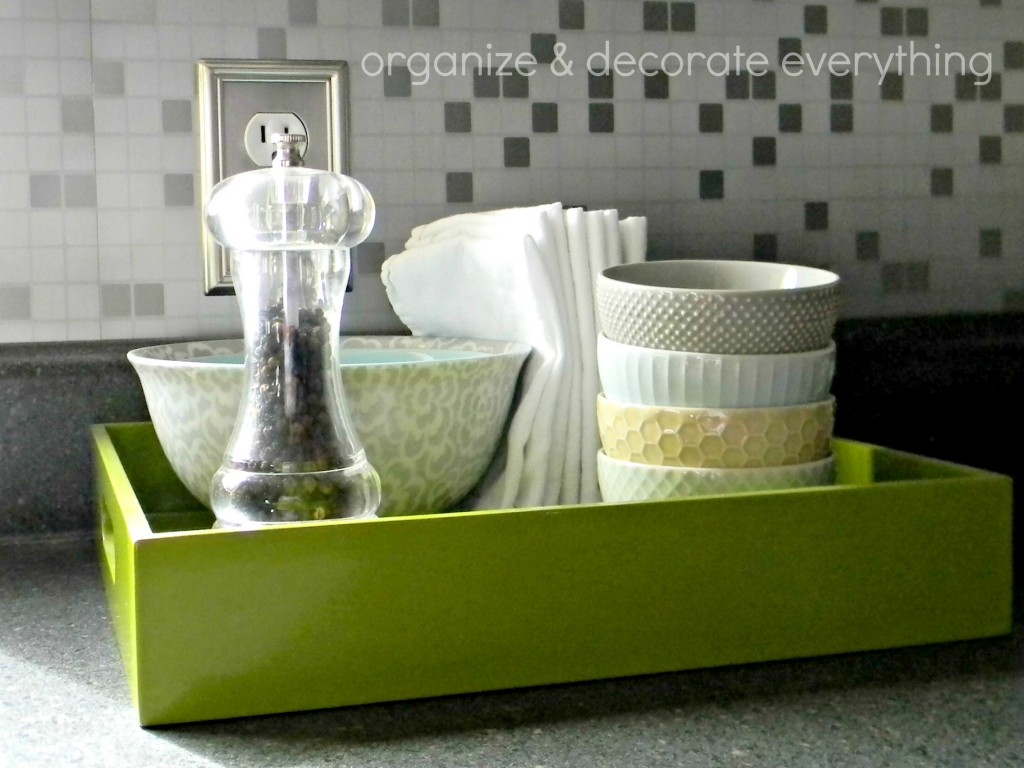 More West Elm bowls and a West Elm tray. I might have an addiction! Um, and another look at the back splash that's not supposed to be revealed yet. The tray also holds salt, pepper, and cloth napkins made from dollar store towels. I like using trays to contain a lot of small items.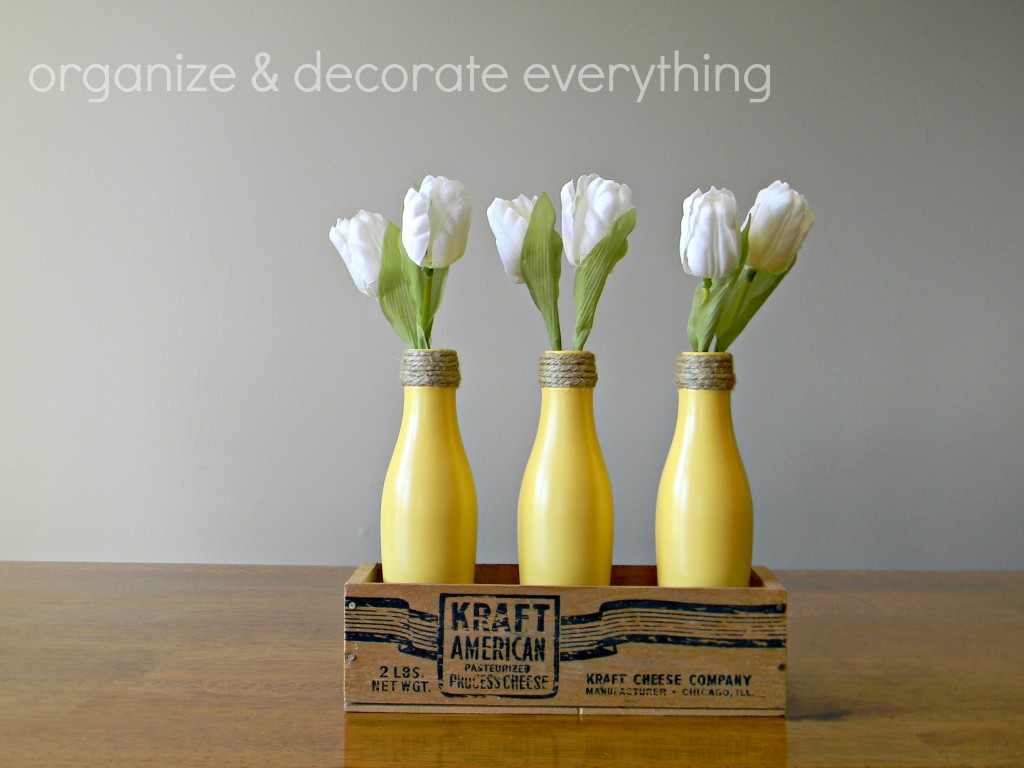 I have a simple centerpiece for the dining table, painted Coke bottles filled with faux tulips inside a vintage cheese crate. I actually put real flowers in the Coke bottle vases about once a week. Can I just say I love my gray walls? Every time I see the walls in pictures I want to paint my whole house gray.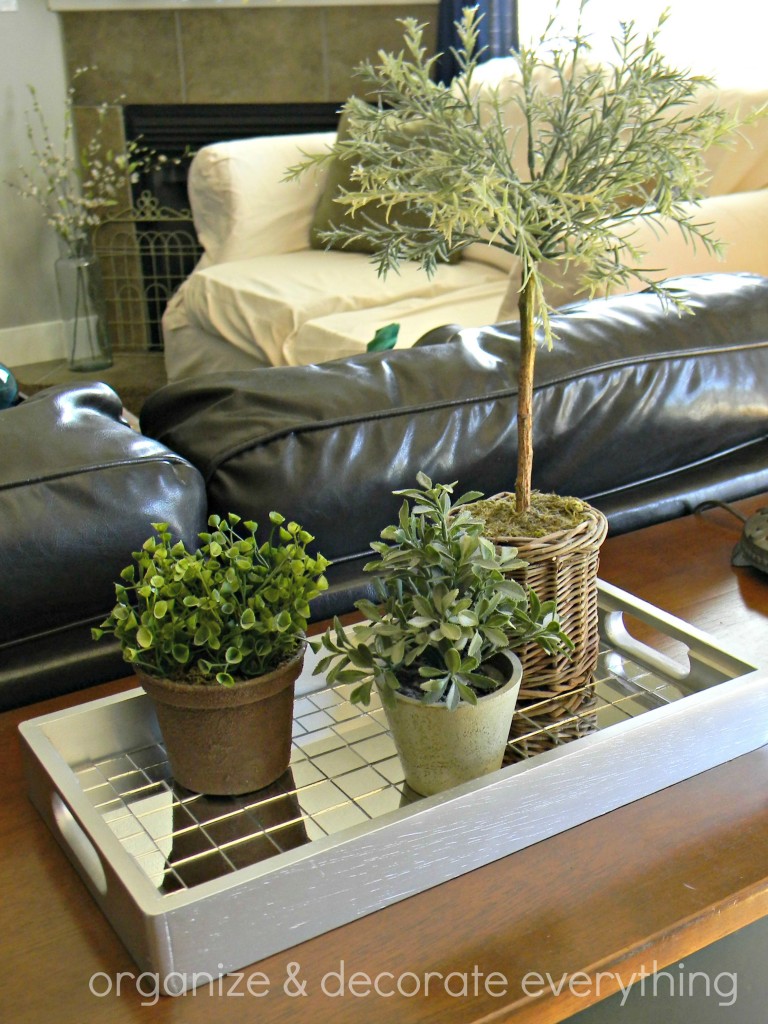 Yep, more faux greenery on the mirrored tray I made. I really like trays!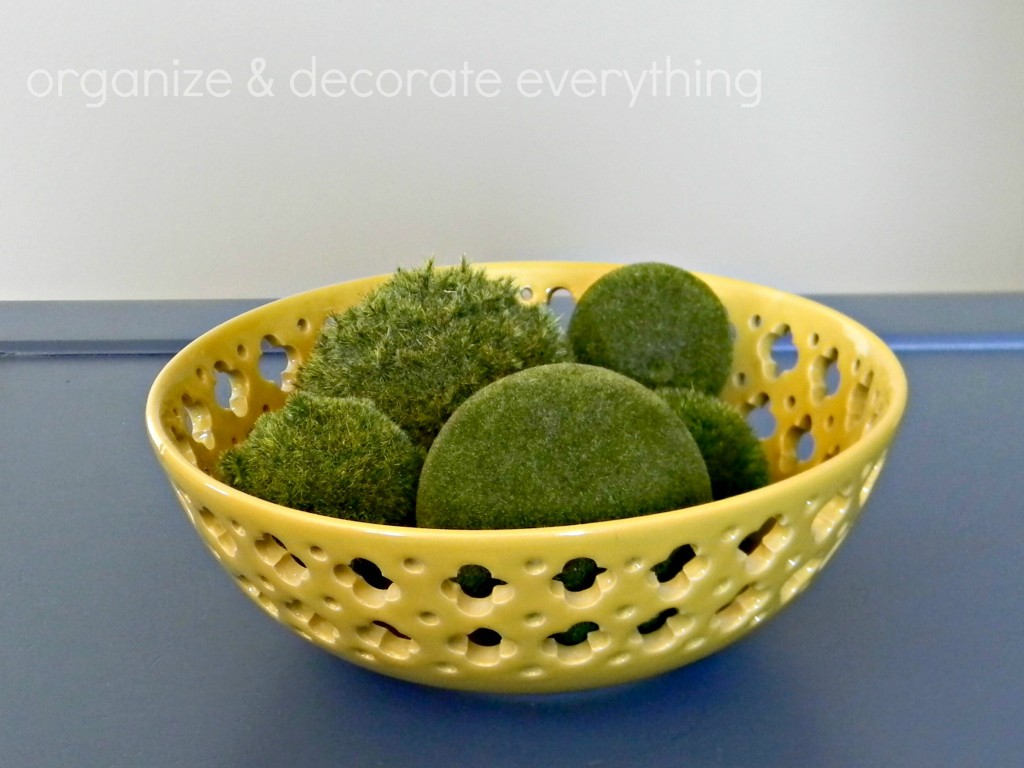 Green mossy balls in a pretty yellow bowl. I love the color green!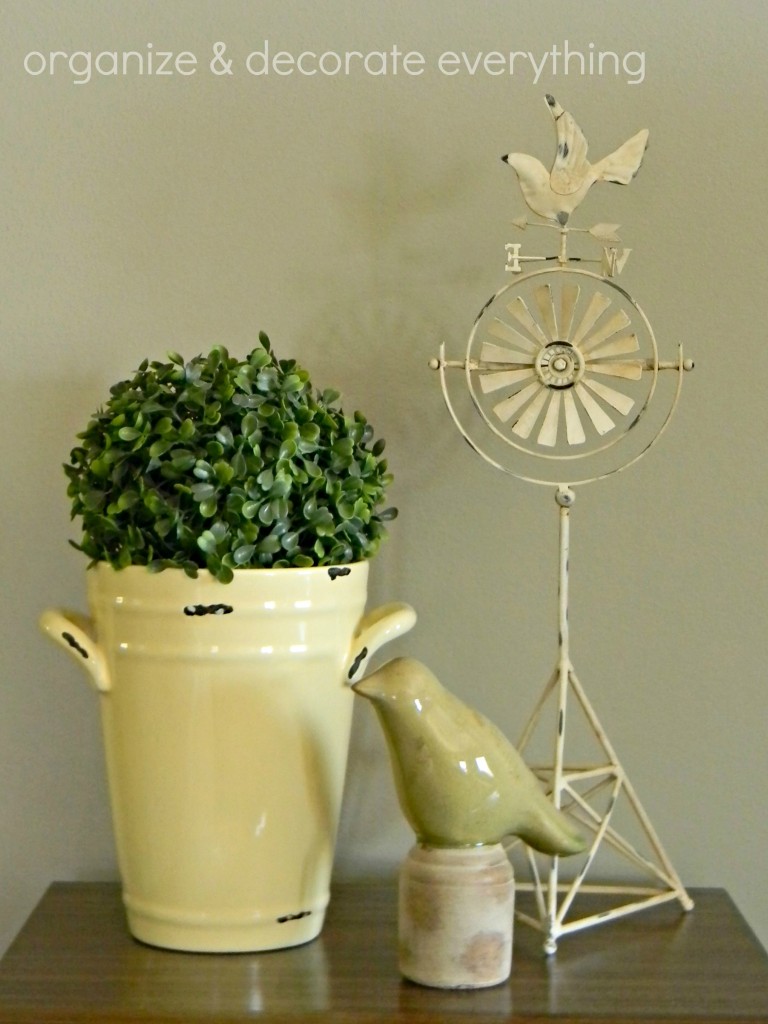 Some of these items I've had for over 10 years. By using them in different rooms and rotating them out for other seasons, they seem new every time I use them.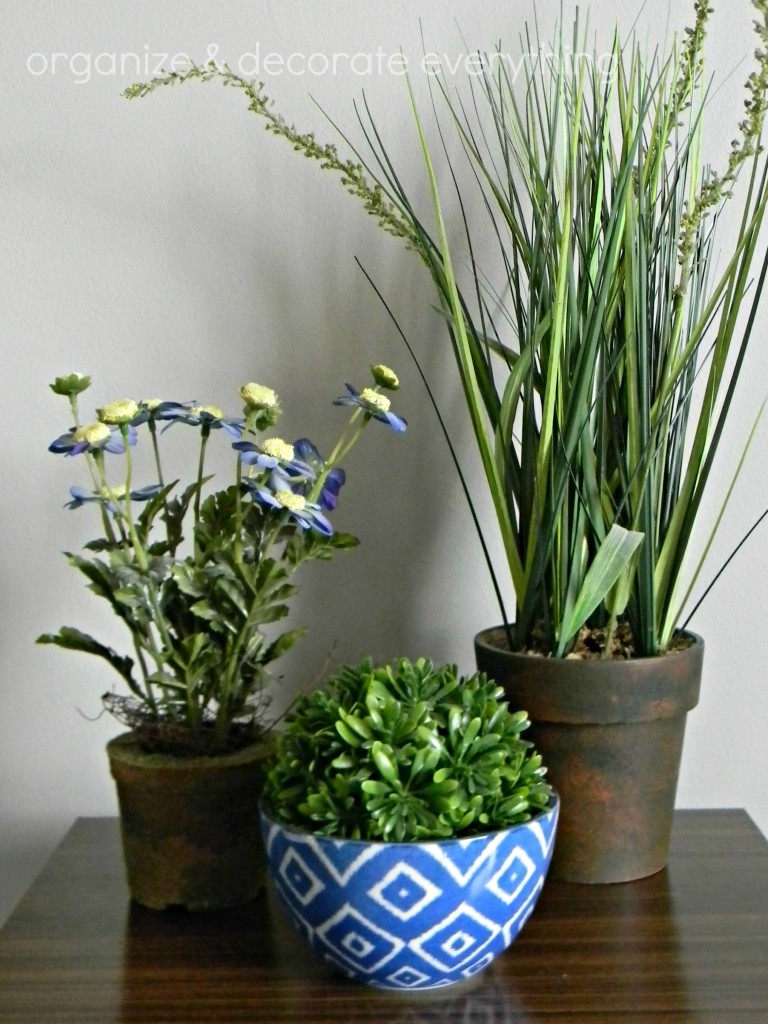 More faux greenery and another West Elm bowl. The West Elm items were purchased with a gift card and the other items were things I already had. Don't get in a rut, move things around your house and make them feel new again. I'm hoping this week I'll be able to get more projects done. I'm finally starting to get my energy back. What projects have you been working on?