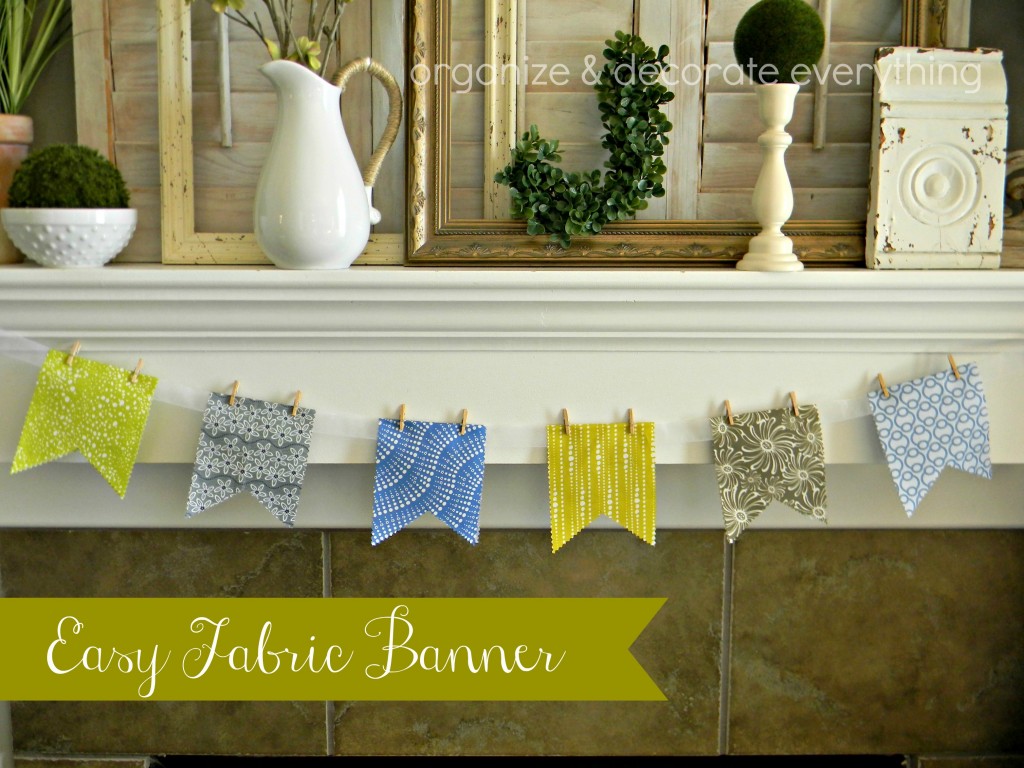 Luckily later that night I was able to snag a few pieces to make this adorable and easy fabric banner. It was one of the projects for our craft night but I wasn't able to make it then so I took a few minutes and made it today.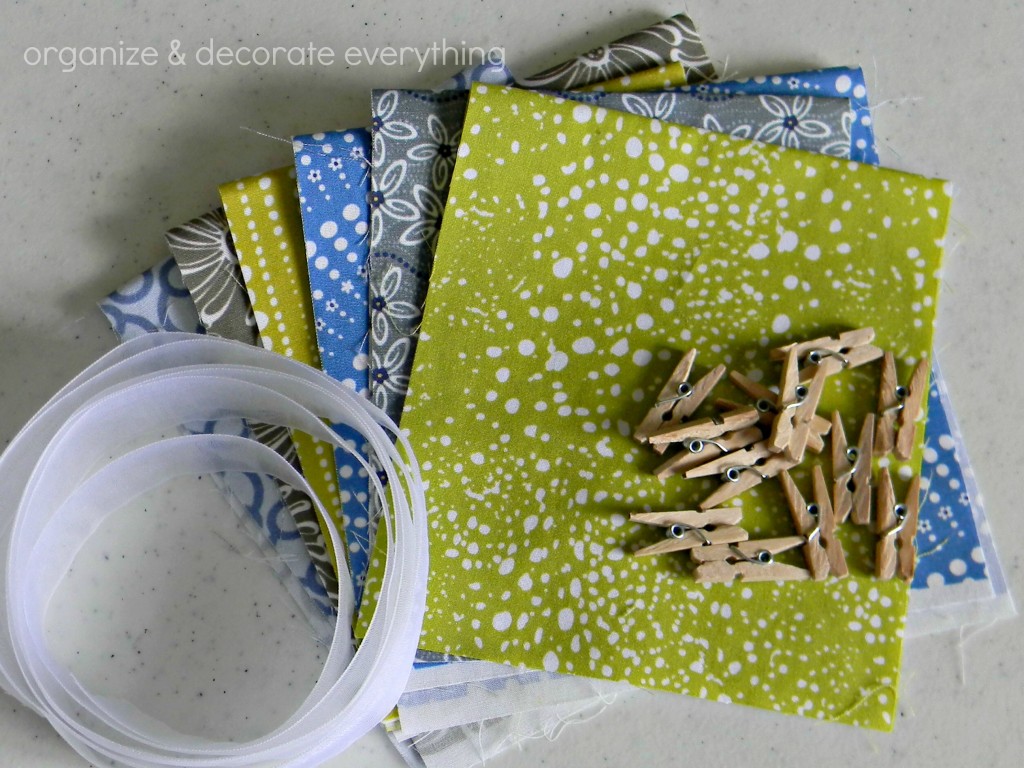 I chose fabric patterns in my favorite colors and also to match my living room.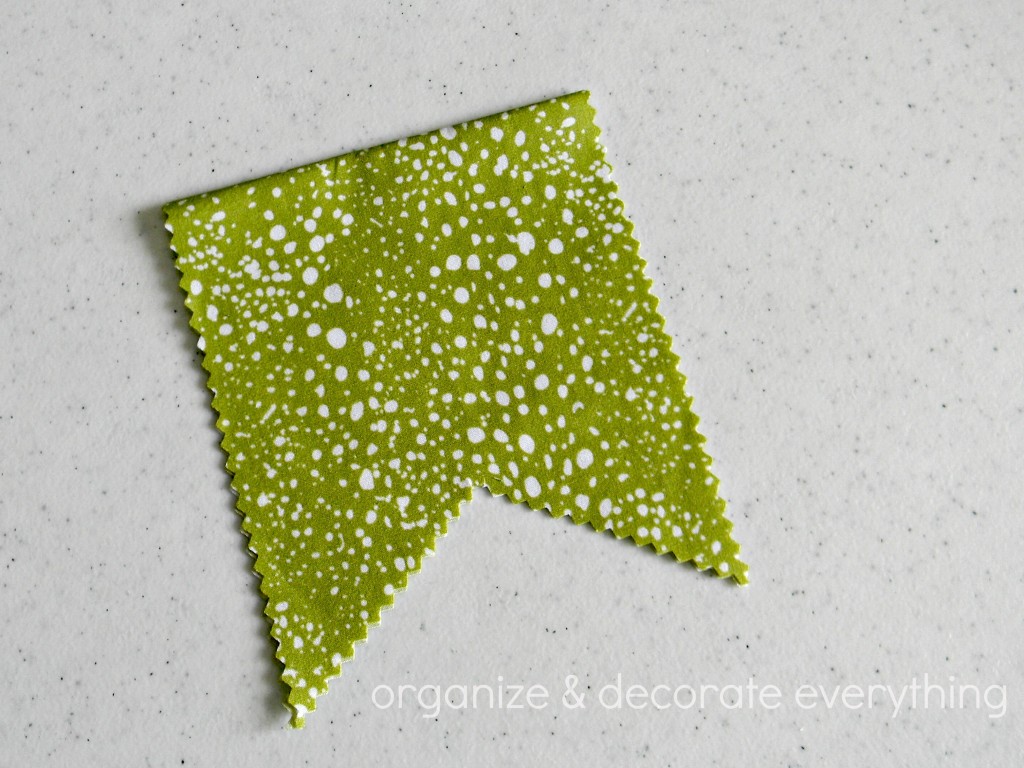 Then I folded them in half and used my pinking shears to cut them into a pennant shape.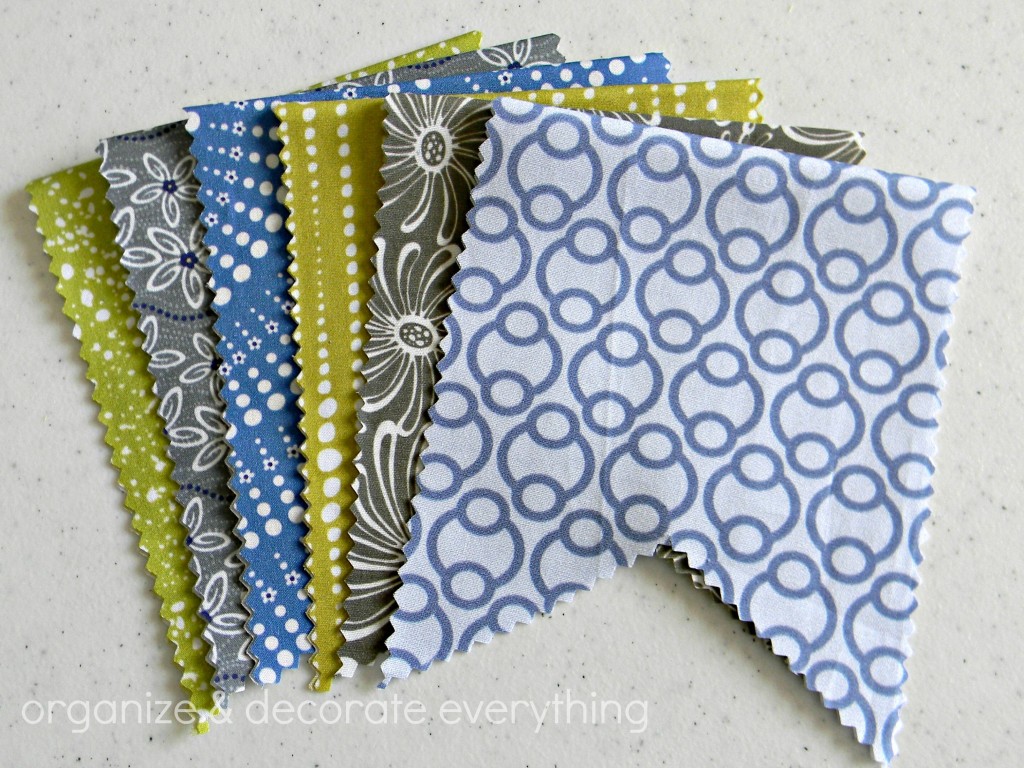 I think I need more of this fabric for pillows. What do you think?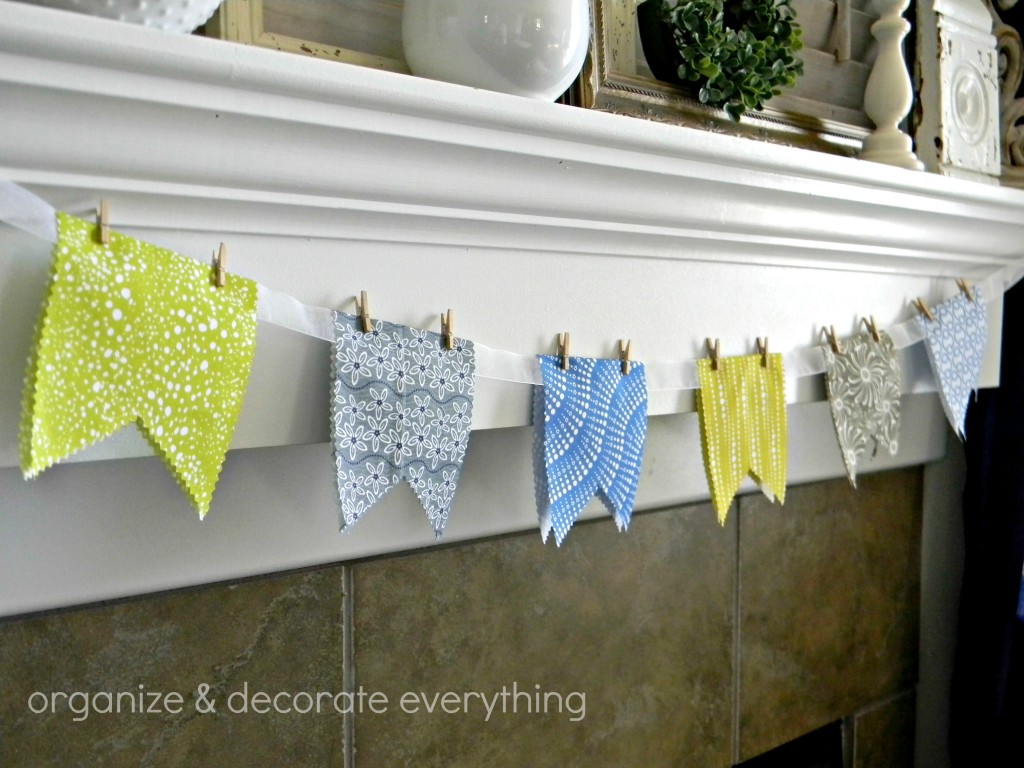 Attach the pennants to the ribbon by folding over the ribbon and clipping in place with clothespins.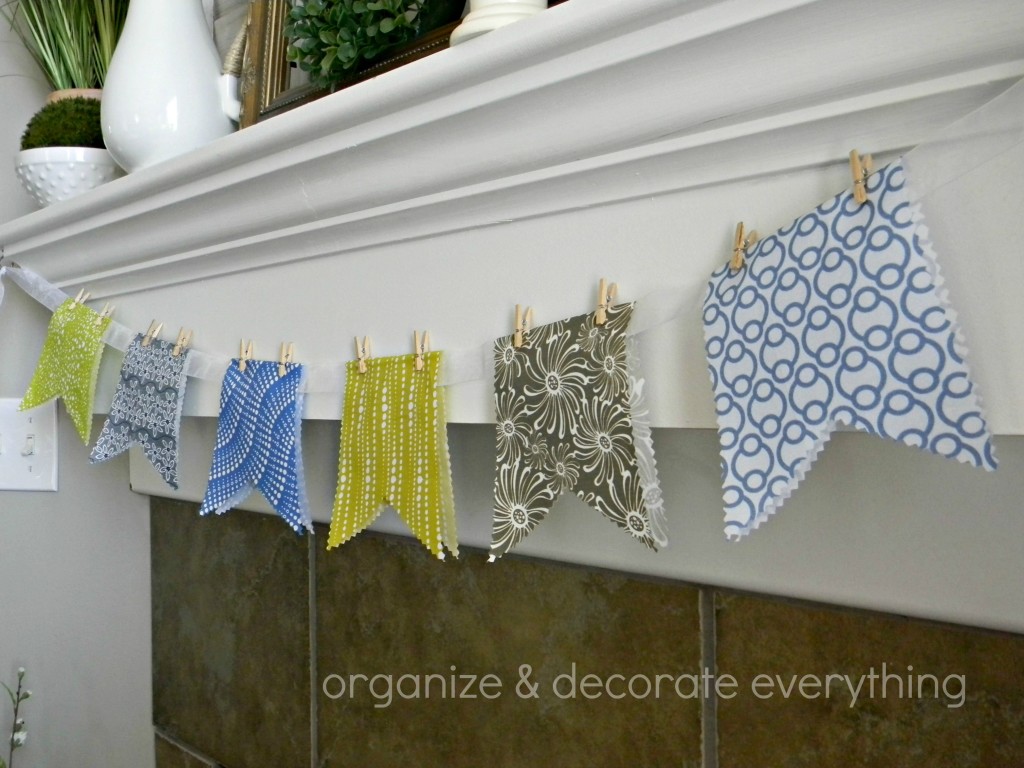 It is the perfect addition to my mantel and added the color I needed there. Are you ready to grab some scrap fabric and make an easy fabric banner now?