I was tired of my Spring wreath and needed a change on my door so I came up with this.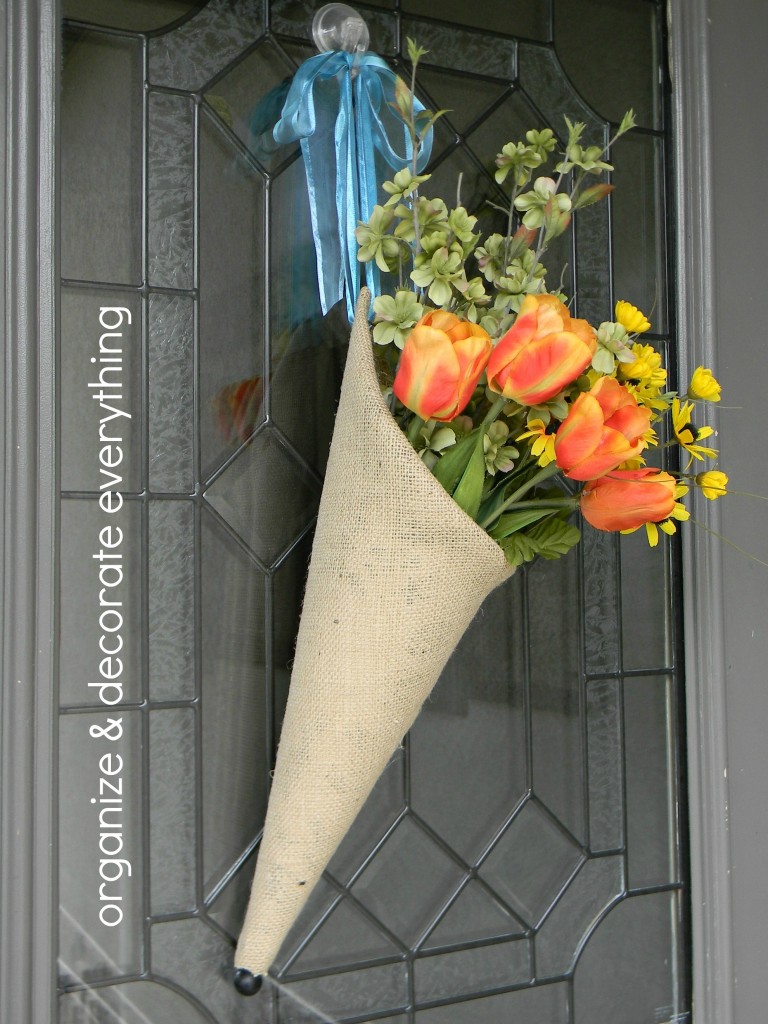 I started with this cone shaped thing I bought at D.I. a few months ago.
It reminded me of an umbrella. Perfect for Spring!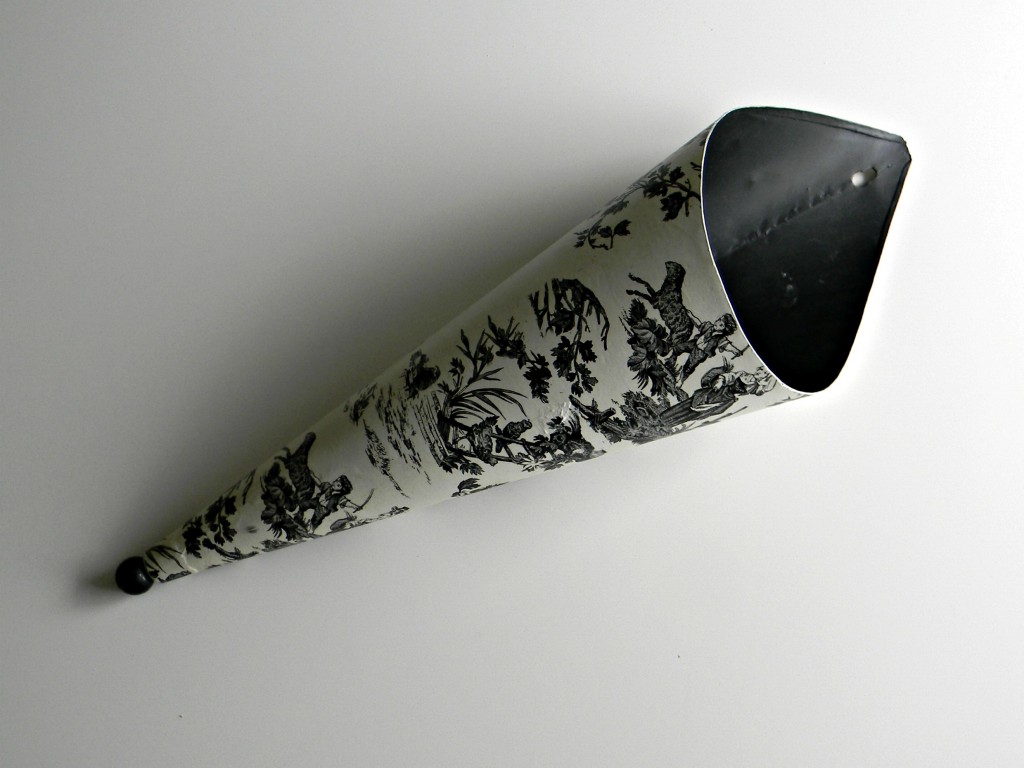 I decided to cover it in burlap. I love the texture it adds.
I wanted the nice edge to show so I glued it down about a half inch away from the edge.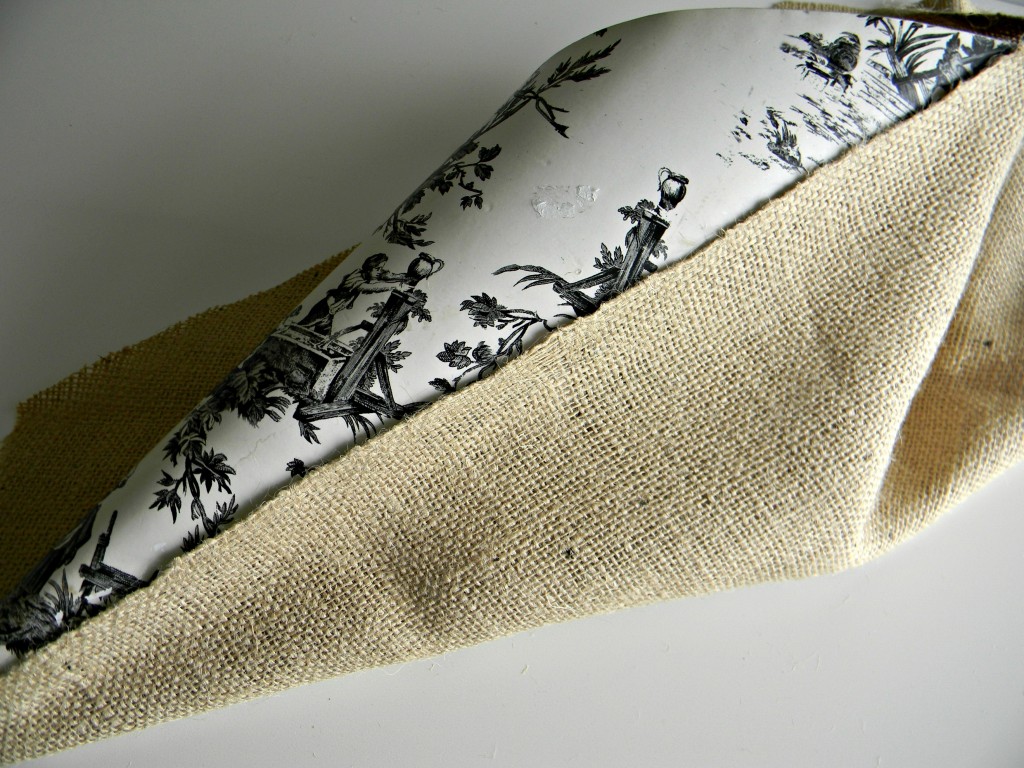 Then slipped the cut edge under the nice edge and glued it down.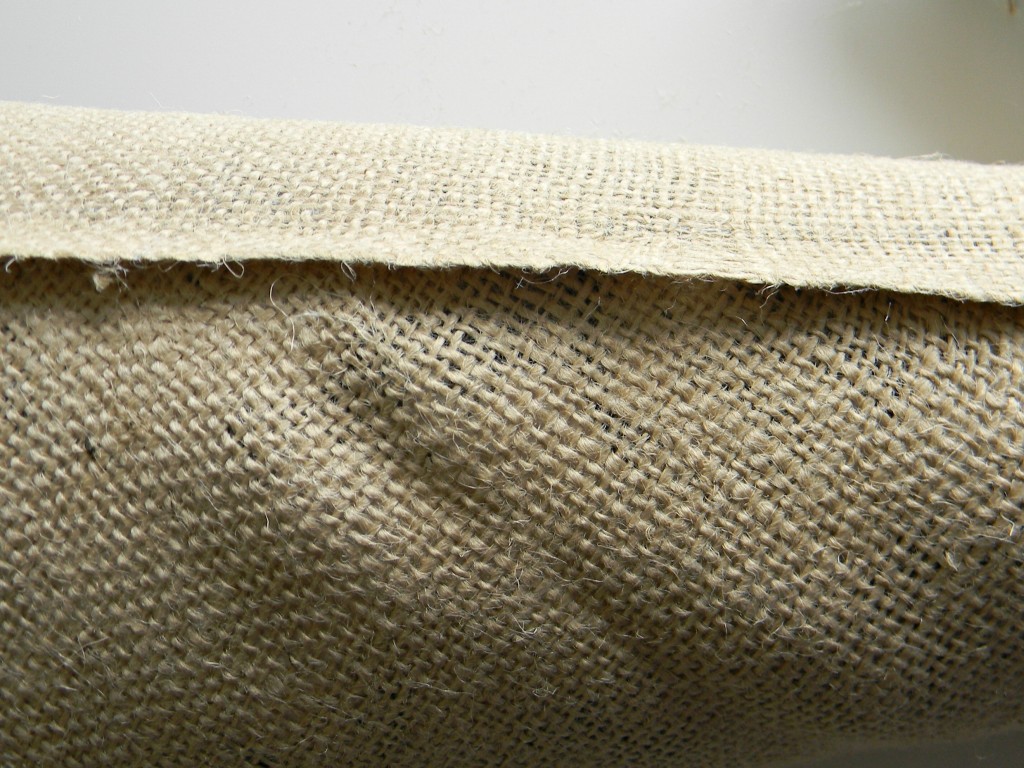 Then I tucked the burlap into the cone and glued it down.
I used hot glue to glue all the burlap into place.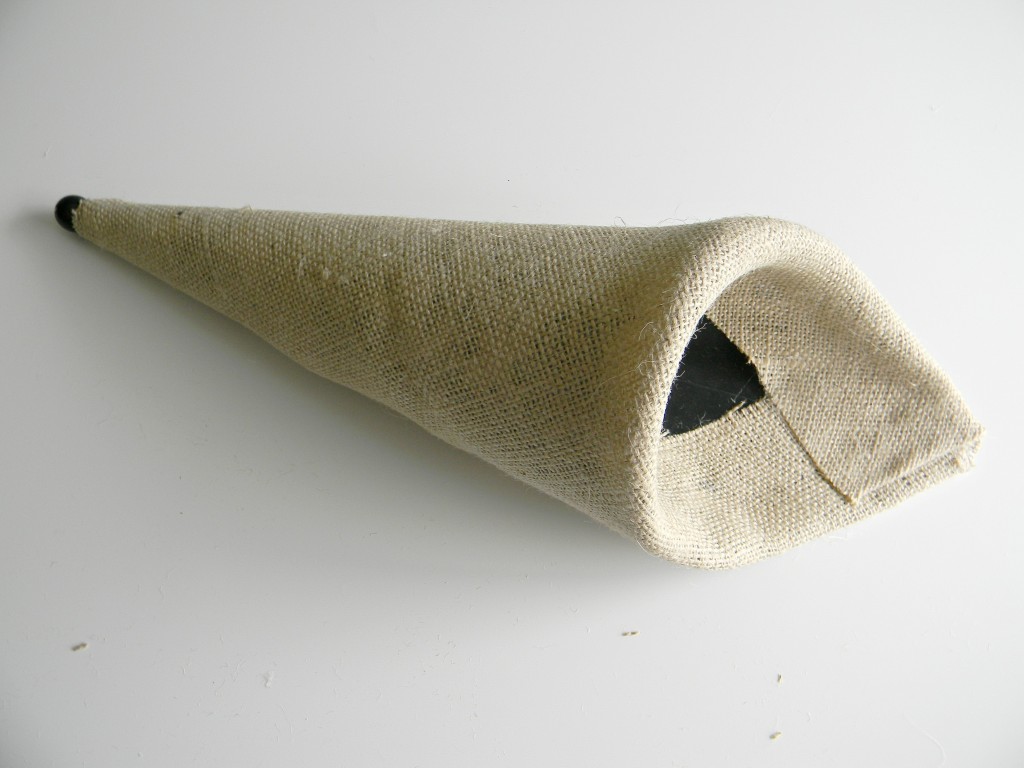 There was a hole in the top of the cone so I took a knife and cut through the fabric.
And threaded a ribbon through it so it could be hung on the door.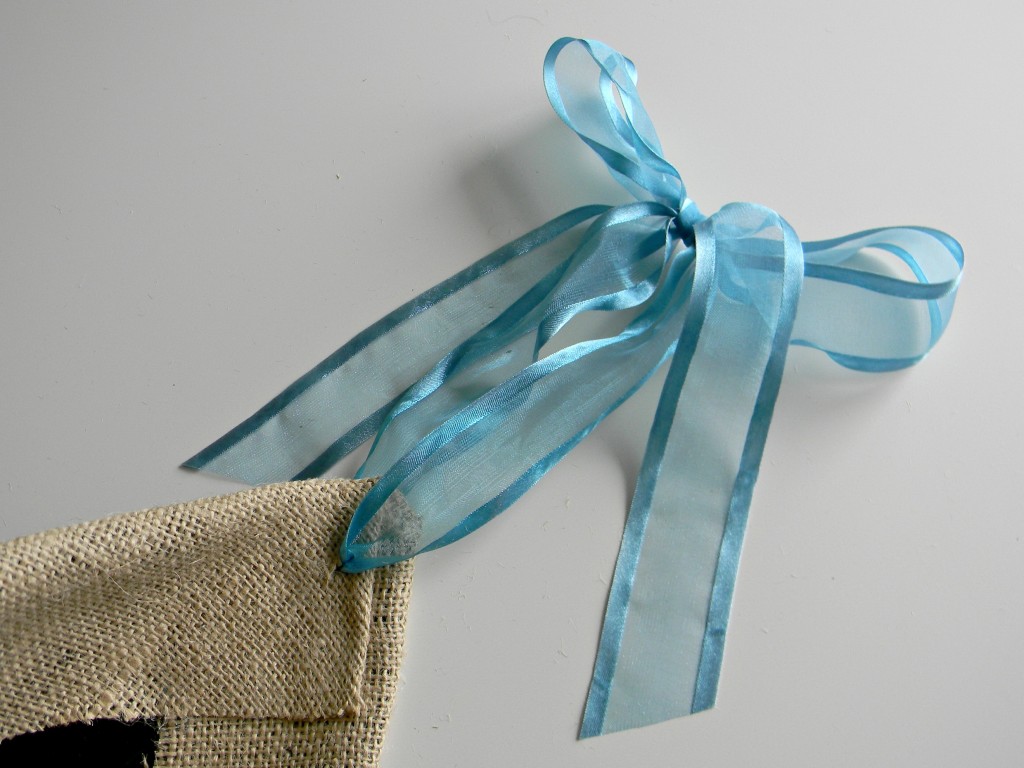 I added some wadded up tissue paper to the bottom of the cone to hold the flowers where I wanted them.
I love how it turned out. Total cost, $1.