I still need to write a post about Breathing Space ( and how awesome it was) but that will come later.
I do have to say that I had the best housemates ever.
And it was even more fun that Whitney was my roommate (if you didn't already know, she's my daughter).
Here we are being extra silly at the Stepford Wives Dinner.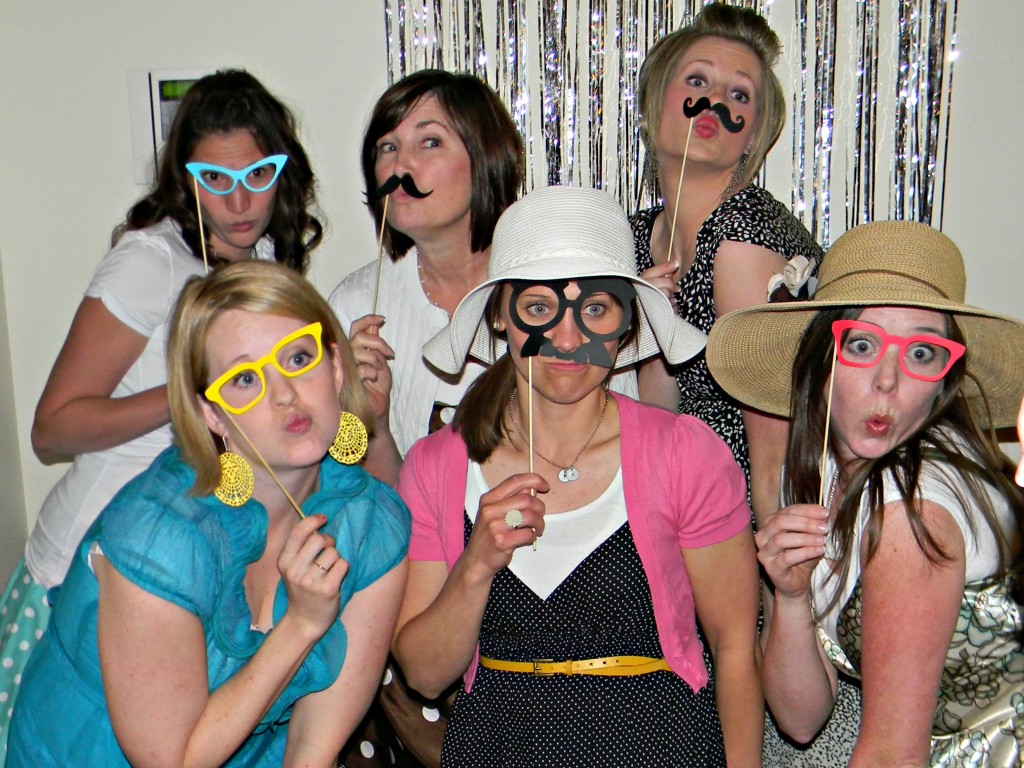 So after dinner my awesome roommates took a little detour with me to Harmon's so I could get some gluten-free food to snack on.
While we were there we spied these awesome polka dot plates and bowls.
I mean, who can resist polka dots, right?
So we had a great idea of all making cupcake stands and blogging about them at the same time.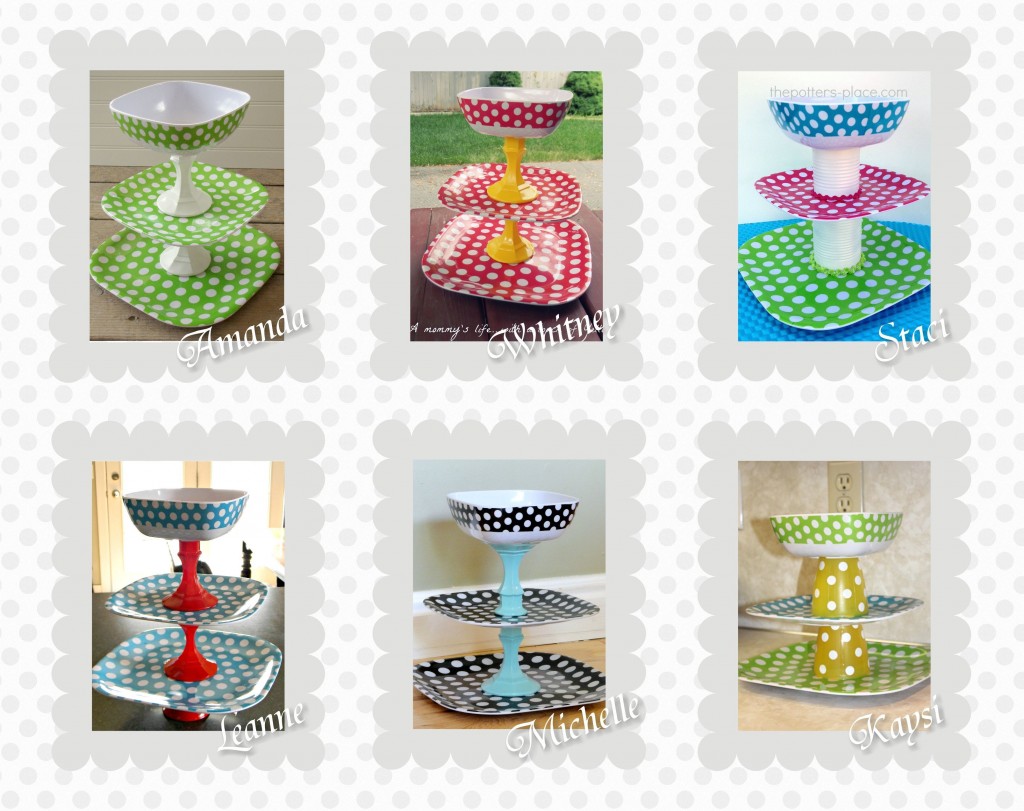 Oh my gosh! They're all so cute! I feel like we need to get them all together and have a party.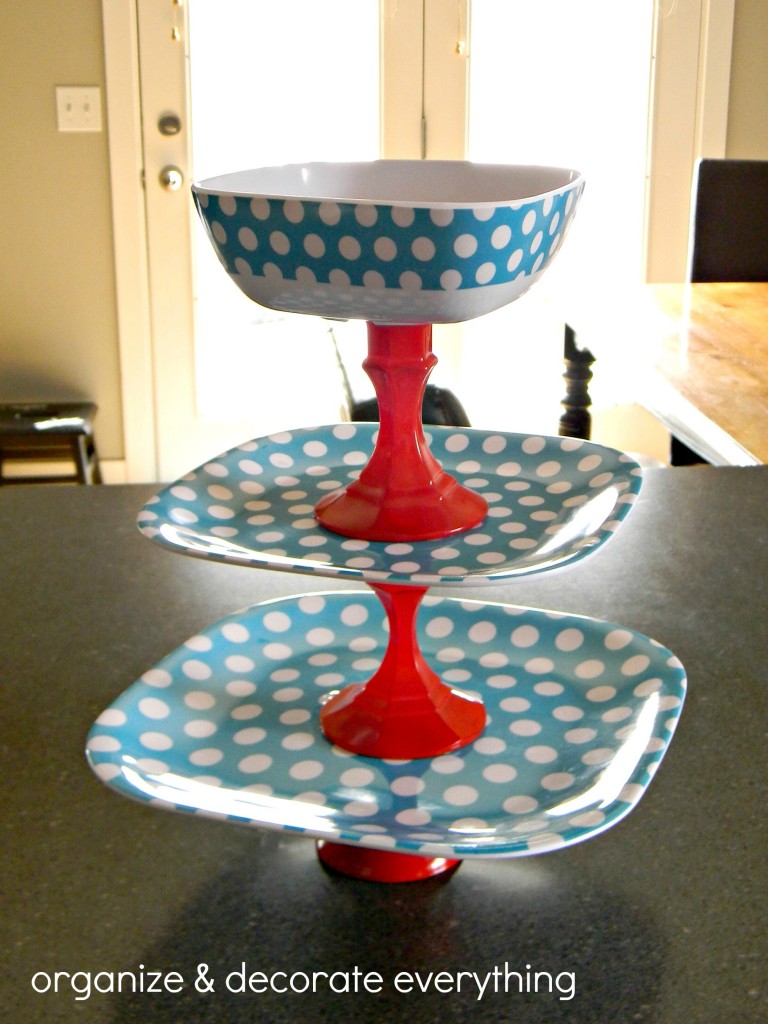 And here's mine.
I spray painted my candlesticks red because I am loving the red and blue combo lately.
Won't this look great for Memorial Day and Independence Day?
Or even in my craft room holding supplies, because these are going to be my colors in my craft room.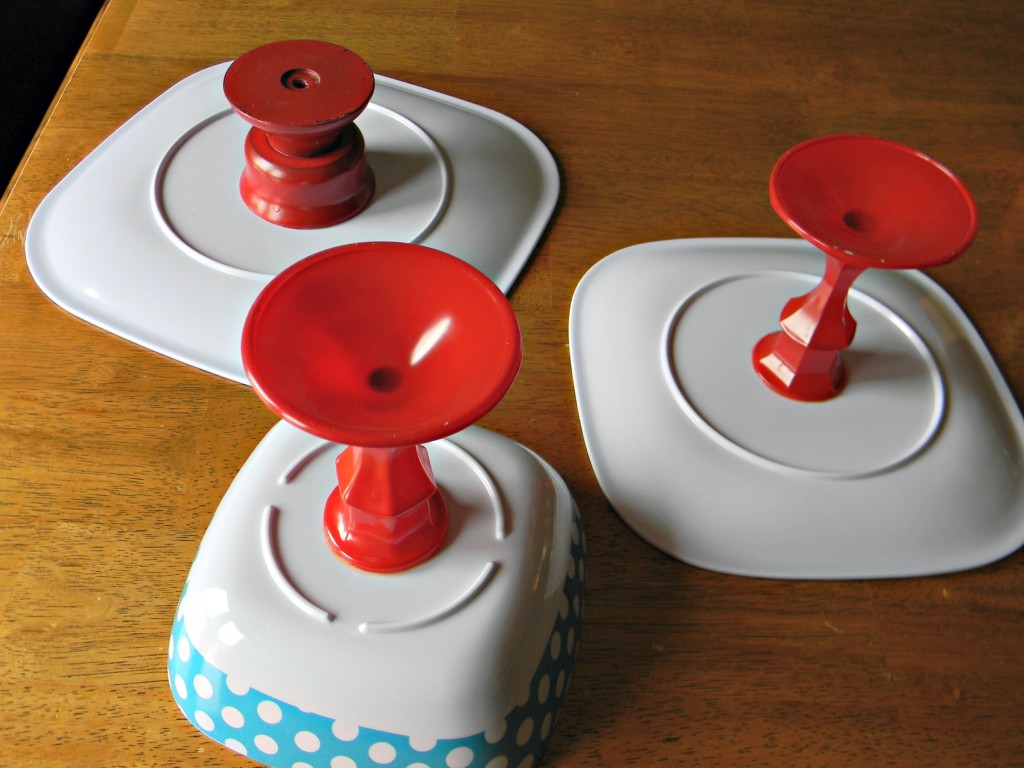 I used super glue to hold all the pieces together.
So it needs to be cleaned with a damp cloth. I don't think it would fit in the dishwasher anyway.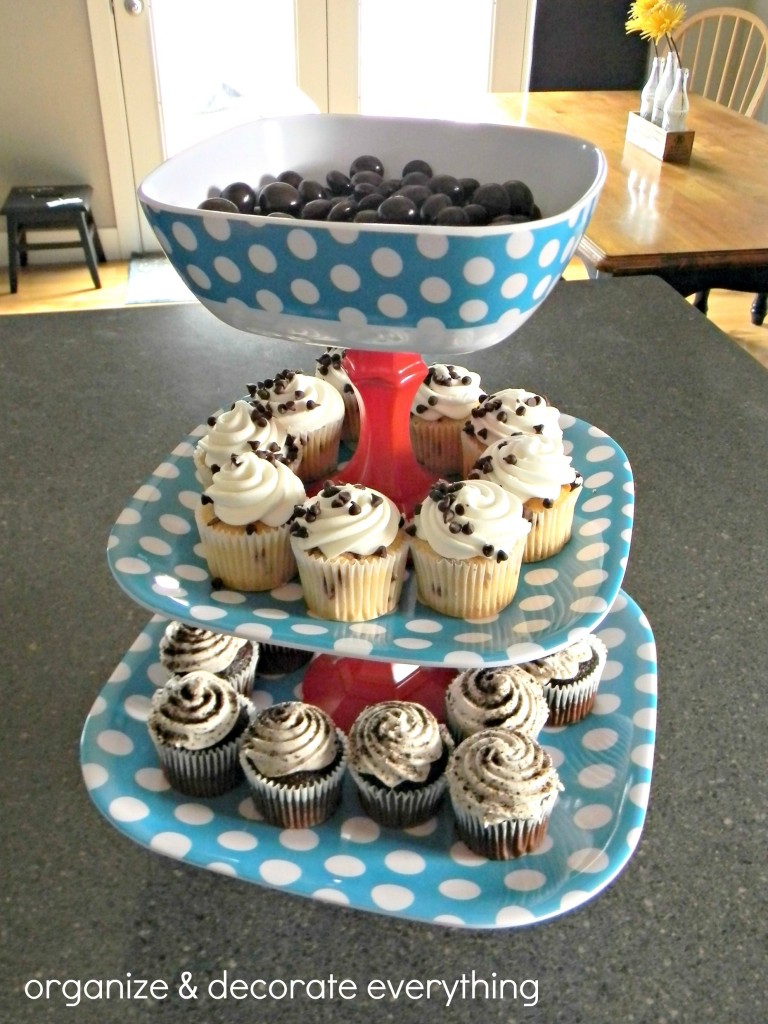 It was begging to have treats on it so when the kids got home from school they had goodies waiting for them.
These treats were gone in less than 24 hours.
So what do you think? Pretty cute, huh?