I have found spray paint to be my best friend and favorite tool when it comes to transforming home decor. I know I've talked about being on a limited budget and therefore transform a lot of inexpensive pieces with paint, but you don't have to be on a limited budget to save money. I think we all want to spend less when it's an option. I love how this Spray Painted Wall Art turned out and that it now fits perfectly in my bedroom.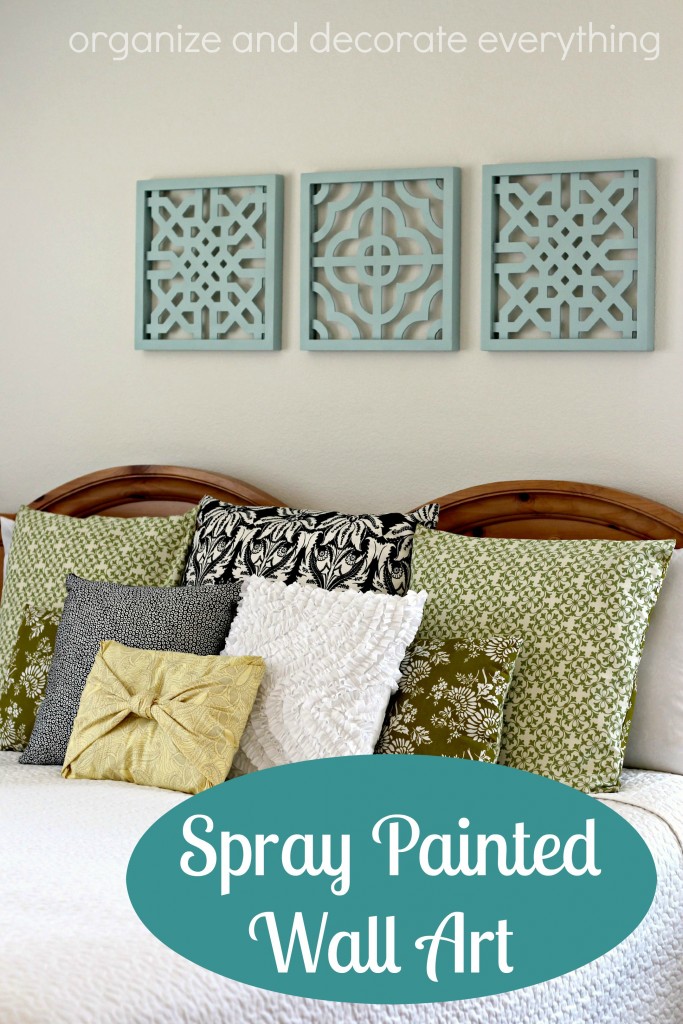 I bought these pieces from Hobby Lobby at 80% off. I didn't really mind the way they were finished. They would've fit perfectly in the living room but I needed to change them up for my bedroom. Sometimes you have to be patient when it comes to finding pieces for your home, I have had my eye on these for a couple months but didn't want to pay the price.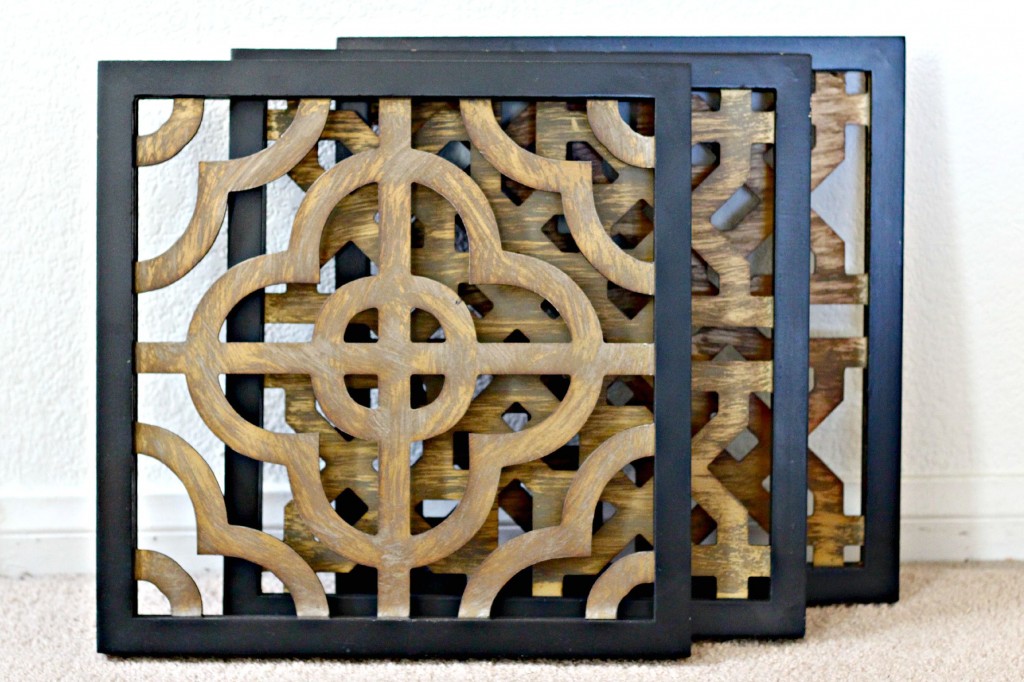 Since I am renting and we have really strict home owners we aren't allowed to put nail holes in the walls (which is pretty funny because the walls are awful). Anyway, I took the the hooks off the back and used removable velcro strips to hang them up.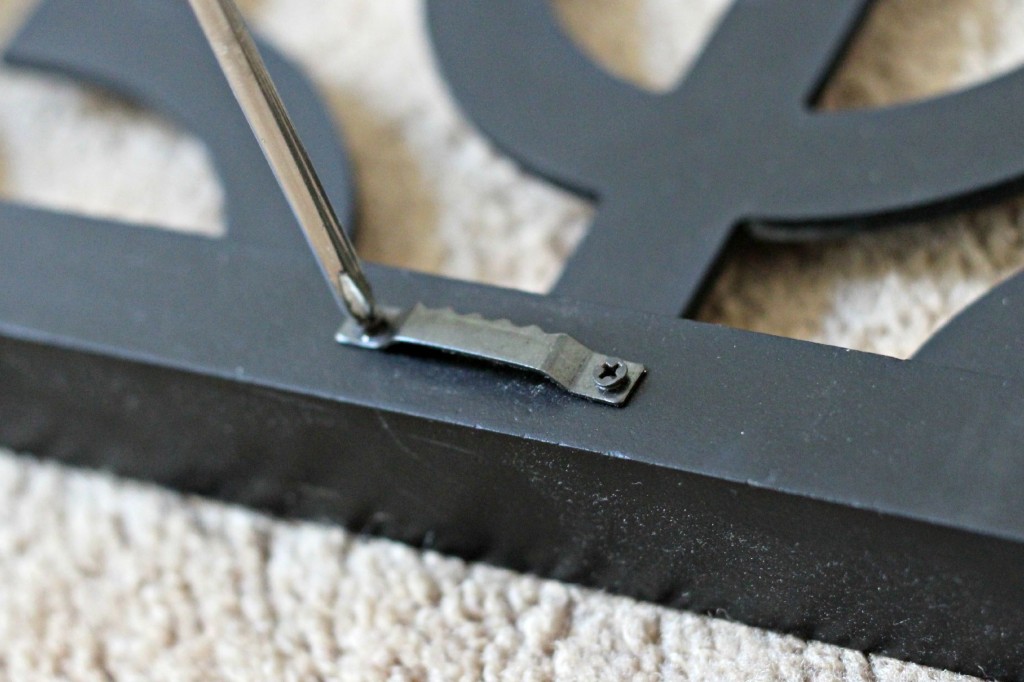 The paint I used is paint and primer in one but since I was starting so dark and going light I decided to use a light coat of white primer.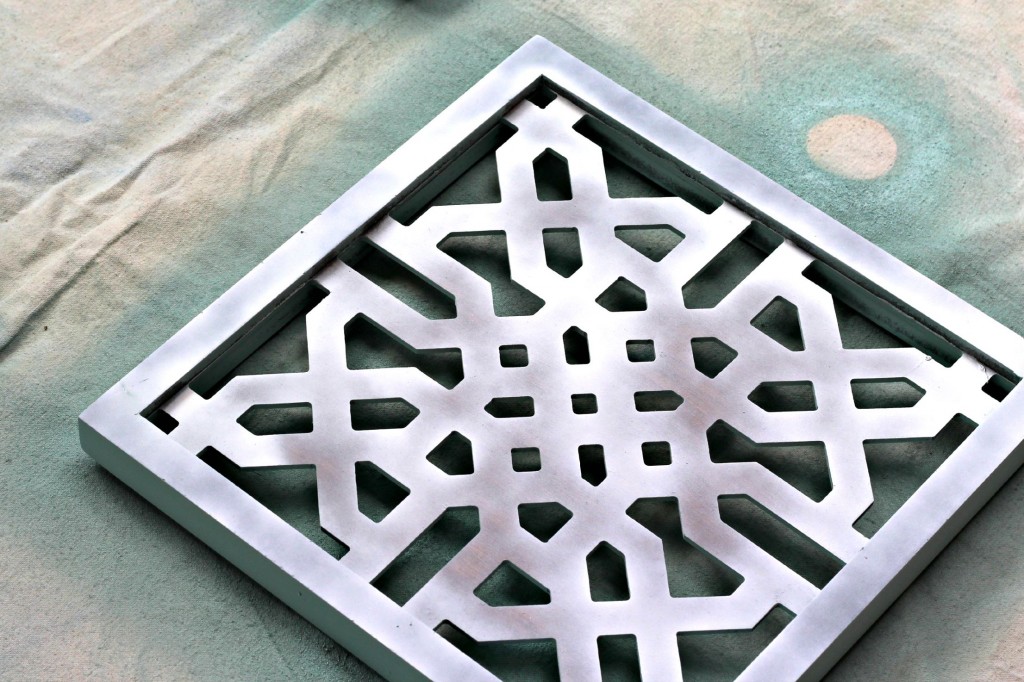 I used Rust-oleum Matte Robin's Egg Paint and Primer in One. This color is amazing and I love the matte finish. The trigger sprayer makes getting a smooth finish so easy. This is not an advertisment, I just love this spray paint! I use what I have around the house to keep what I'm painting off the ground and to make sure I get paint on the whole piece. I usually use tacks on small pieces like frames.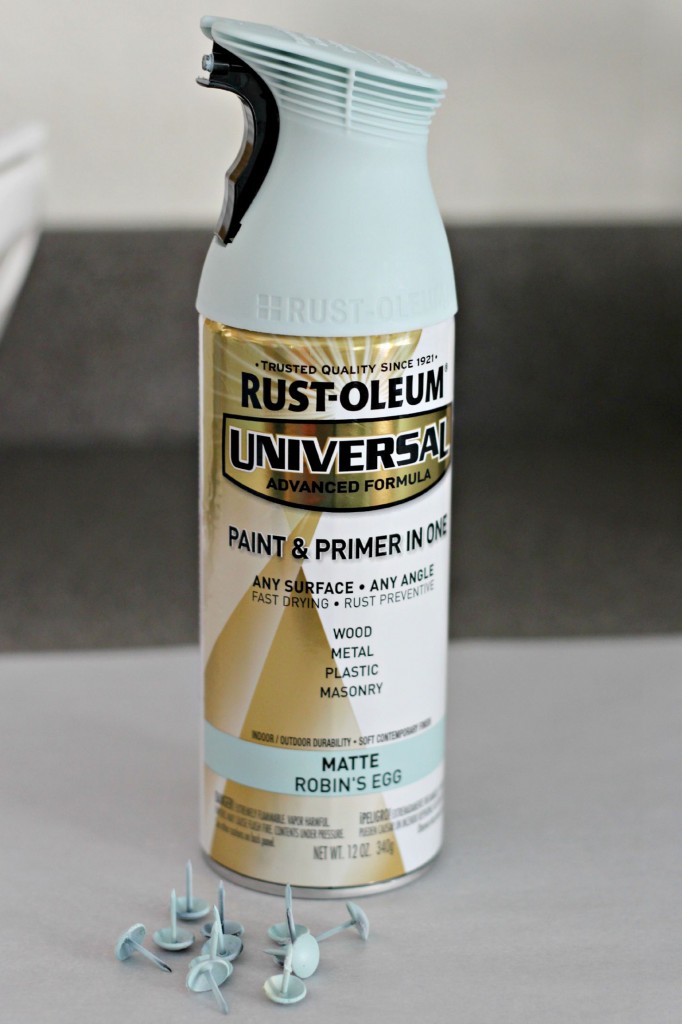 I don't usually worry about painting the back of things but since this has cutouts I needed too.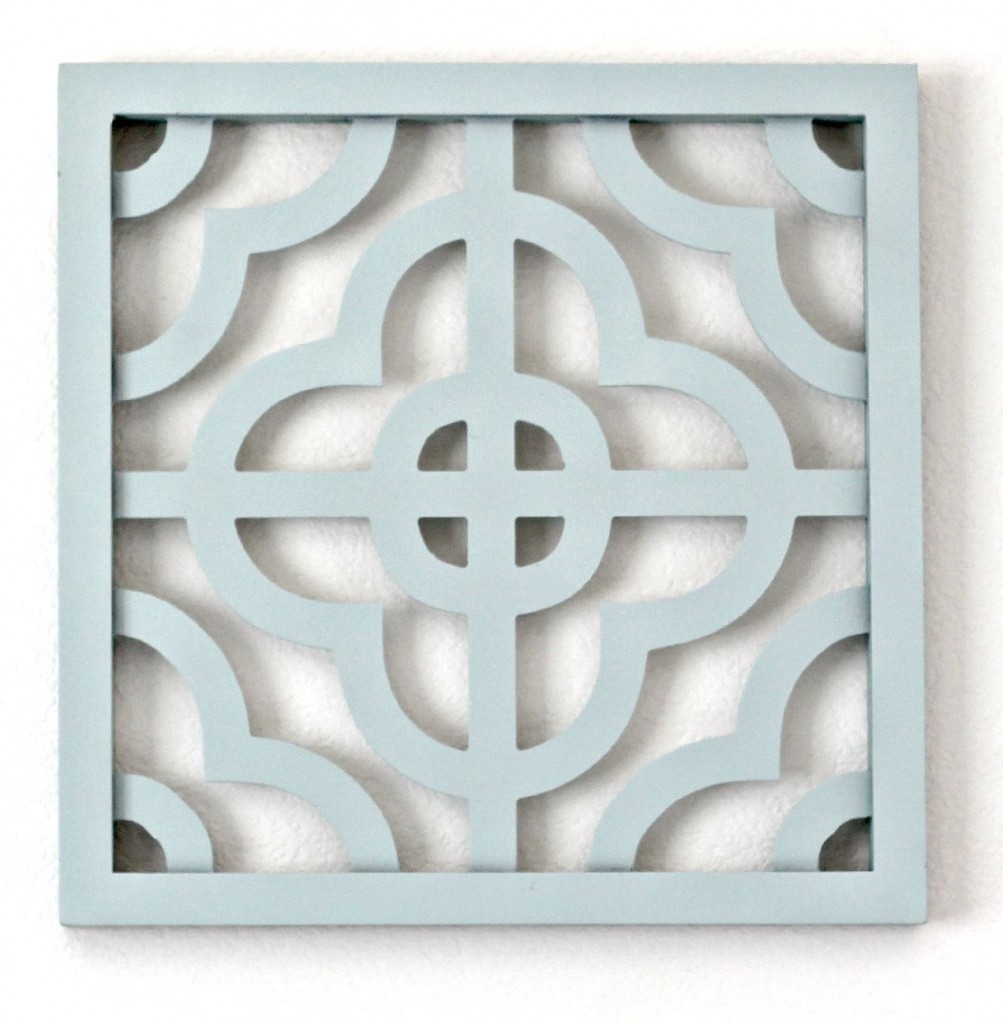 I am so happy with how these turned out. I had thought about painting them 2 colors like they were originally, but I'm happy I chose to paint them one color now.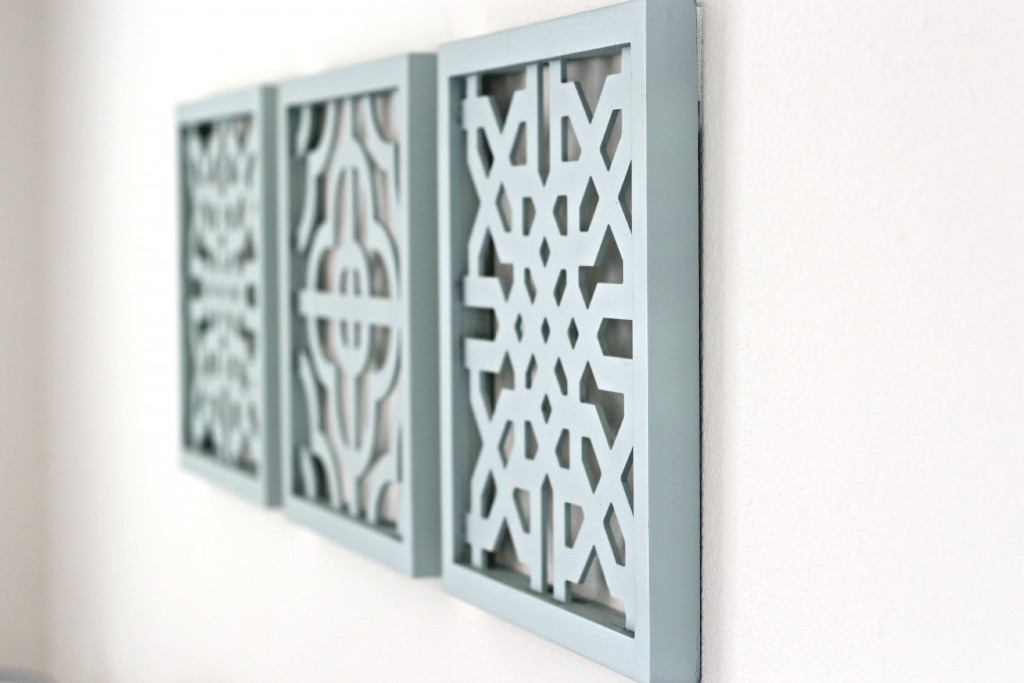 The bedroom is a work in progress. I know there are some people that can transform a space all at one time, but it's just not an option for me. I'm sure some of you are in the same boat, so I hope you will enjoy the process with me as I transform my bedroom a little at a time.
Let's talk about that yellow pillow in the front next post. You won't want to miss it!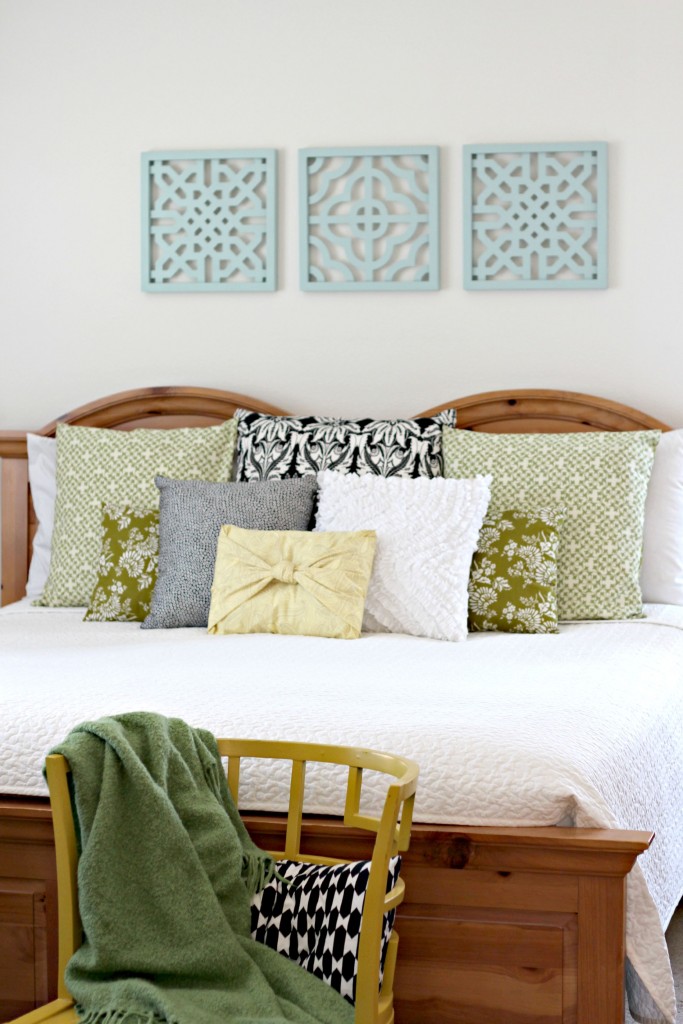 Check out the cork board I transformed for the bedroom earlier. Click over for tutorial.