I love going to Open Houses, Showcase of Homes, Parade of Homes, or whatever they are called in your area. I get so many good design, decorating, and storage ideas. Just because I'm renting right now doesn't mean I'm not still looking for great ideas for when I own a home again. I'm sharing some of my favorite Built In Storage Ideas that I've gathered from some of the many homes I've visited over the past few years.
I have ideas for almost every room in the house. In our last home we built a mudroom and extra storage space using a portion of the garage. We also made built in lockers and cubbies using a couple different plans to make it work best in our space. I loved that mudroom and can't wait to customize more spaces in our future home.
Let's start in the Living Room/Family Room. There are so many built in options for this area of the home depending on the style of your home. I like having open and closed storage in this area. I want to have pretty things on display and have electronics and tech stuff in hiding.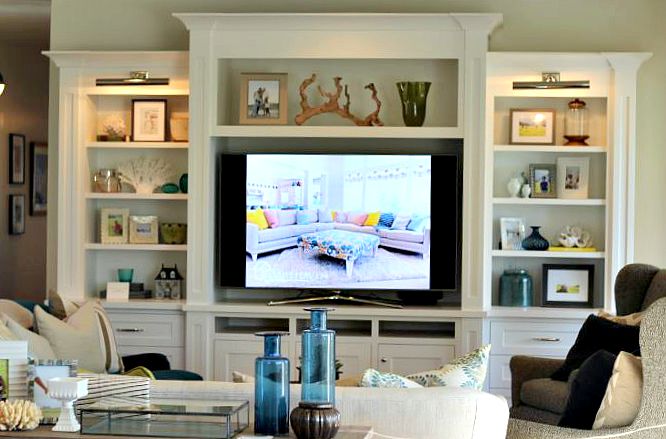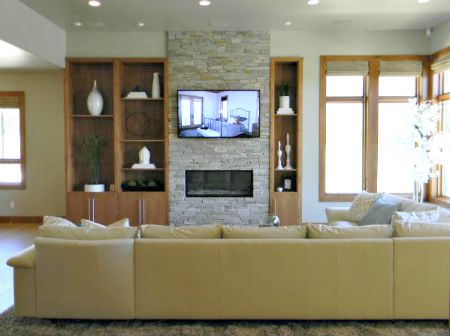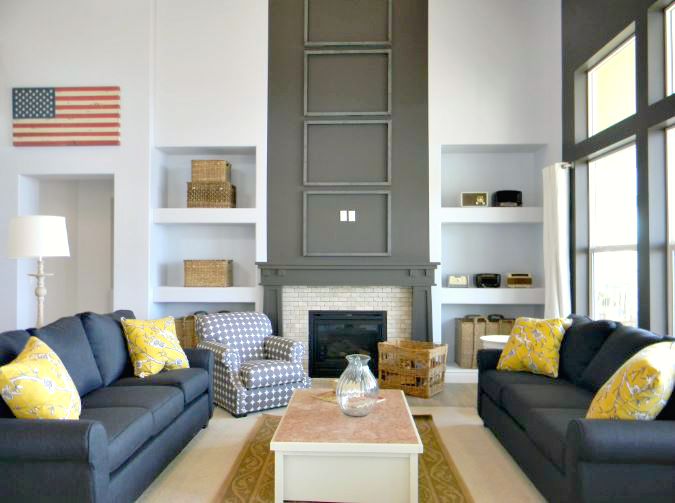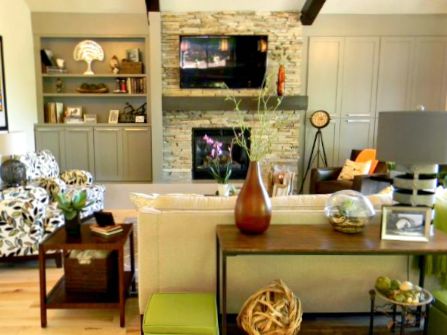 Den/Office Spaces. You can never have too many shelves in an office area. Use decorative boxes to keep less attractive things hidden from sight. The second picture is a fun option for shelves and I love how they go around the window.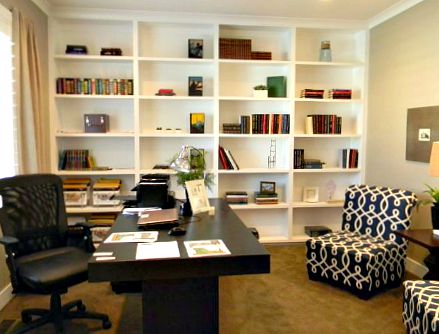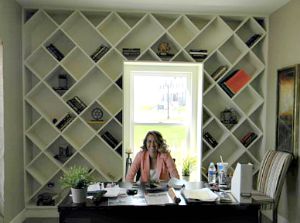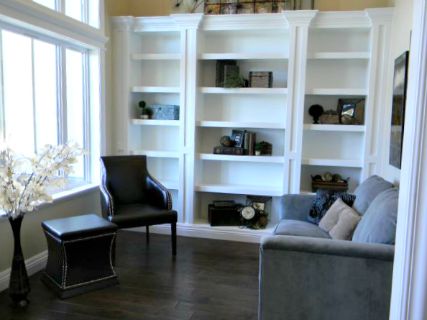 Desk Area. Sometimes having a whole office isn't an option. I love this built in desk area. There's plenty of storage in the upper cabinets.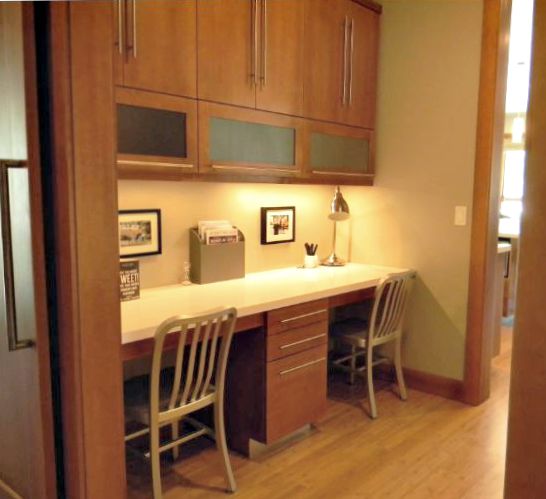 Craft Room. My craft room is full of movable storage units, which has worked fine but I'm looking forward to the time when I can have some permanent storage cabinets.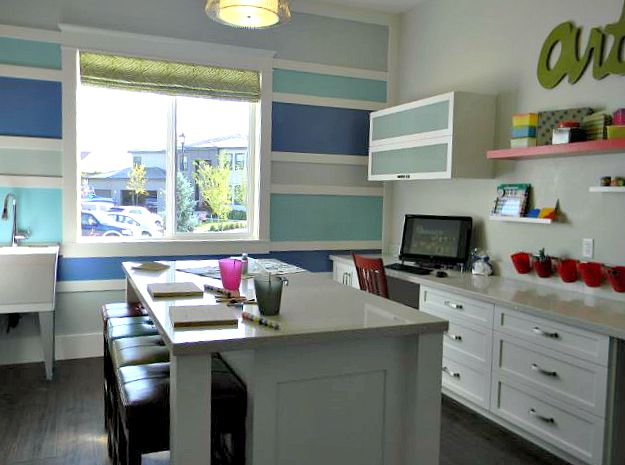 Reading Area. Here's another option if you don't have room to spare for an office or den. You can sneak in a reading area in almost any nook of your house. This is one of the first areas I want to figure out for my future home.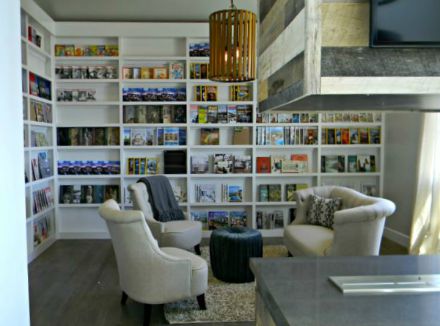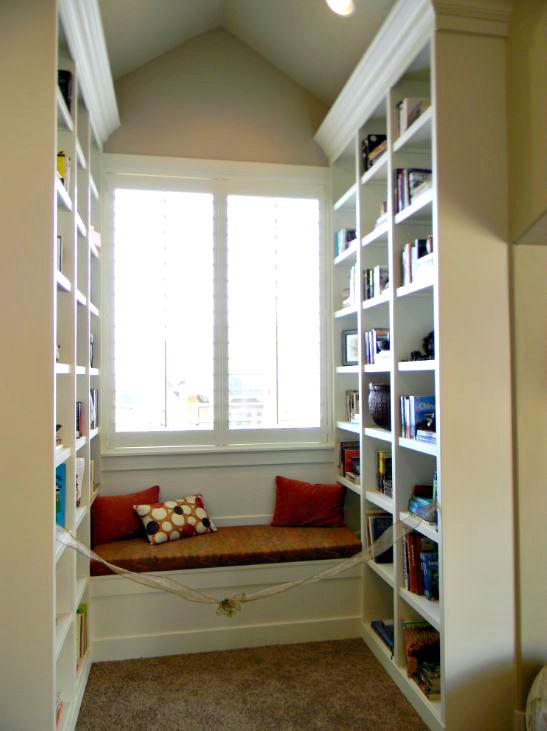 Mudroom. I'm dreaming of having a mudroom again some day. There are so many options whether your room is small or large. Customize your space to fit your needs.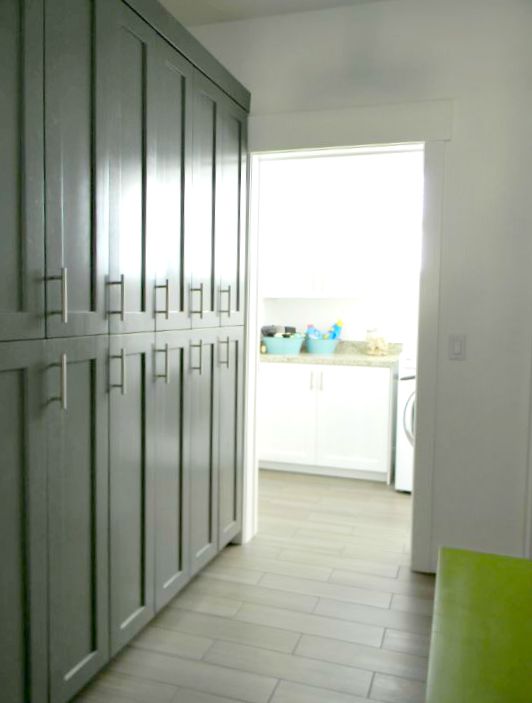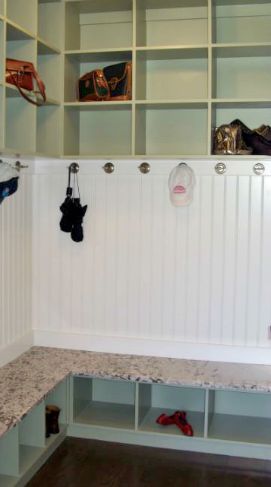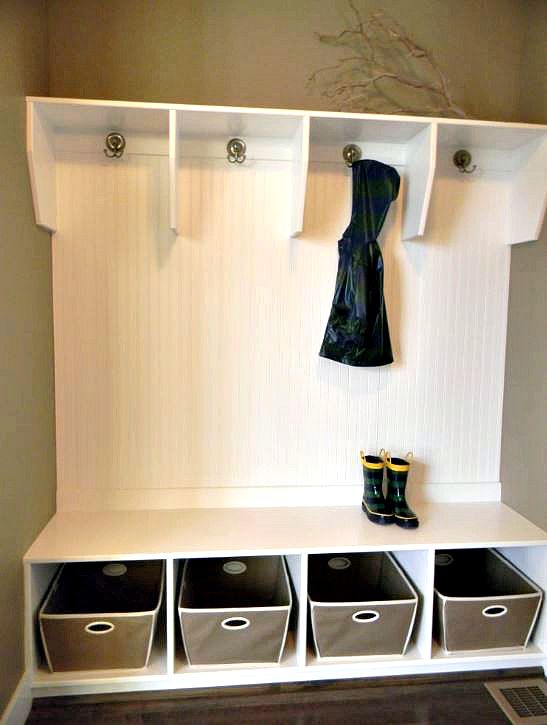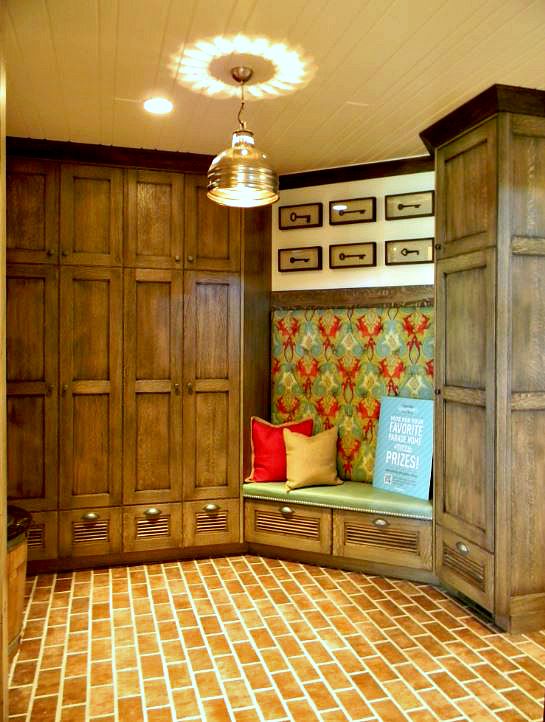 Window Seat. These are so perfect for a kids room. I love all the added storage space.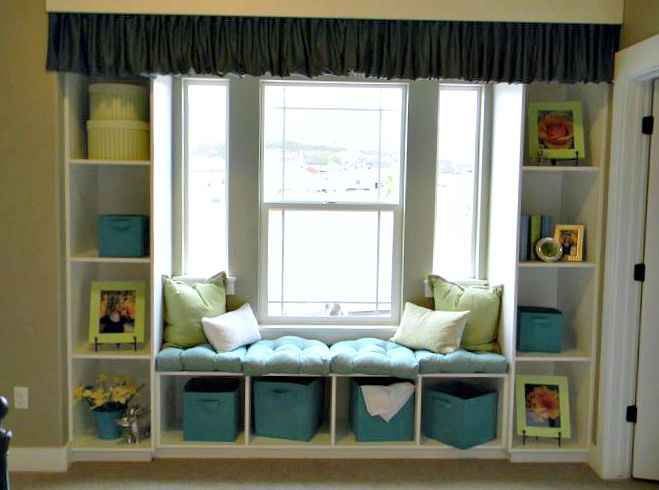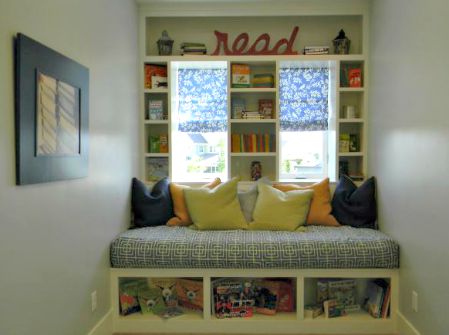 Dining Room. This hutch is small but it's perfect to store things that you need close to the table. Again, I love open and closed storage.
Laundry Room. Having a designated space for baskets is a must for me in my next place. I like the idea of stacking the washer and dryer to have the space for this built in.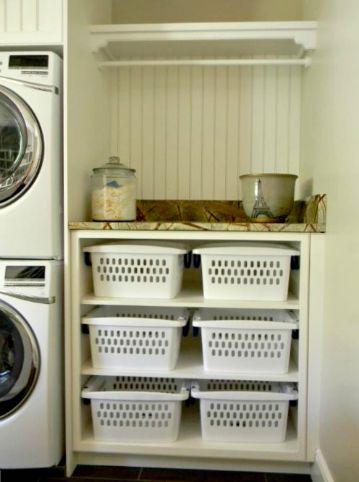 Bedroom. My kids would love all the extra cubbies and shelves in this bunk bed area. I love the drawers and the desk area too. There's plenty of storage for all their favorite books and treasures.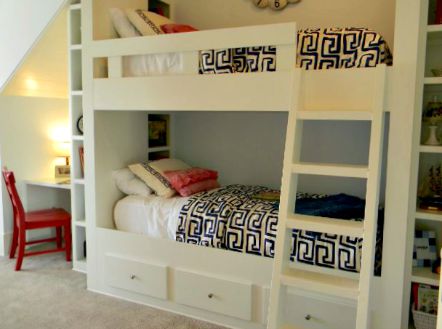 Walk In Closet. I can't forget a custom closet. Luckily a lot of new homes give you the option of designing your own closet, but if not you can get plenty of ideas and help through closet companies and on line. With a closet like this there is usually not a need for a dresser.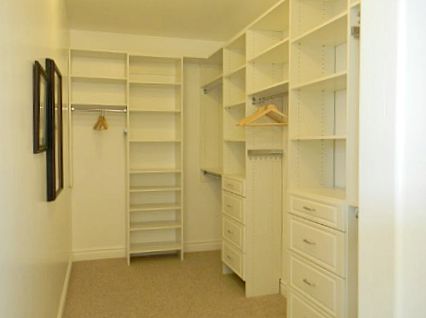 So, what do you think about custom built ins? What is your must have Built In?