I've been wanting to do this forever. I've had these pots for a few years (they were on the deck last Summer) and my first thought was to paint them a different color. Sorry, but orange isn't my favorite color (although it has been growing on me lately). Then I remembered my vintage scale has a little orange on it so I left them alone. The nursery plant markers had to go though.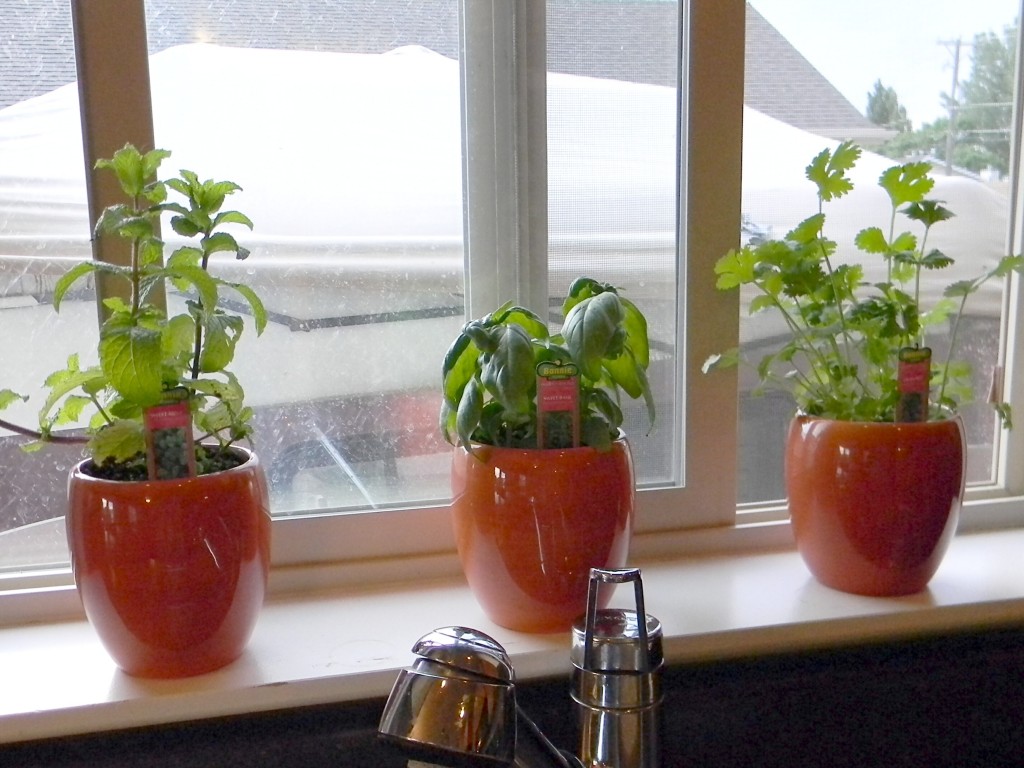 I gathered the supplies I needed. I bought the silver spoons for $1 each at a thrift store and the stamp set came from Harbor Freight.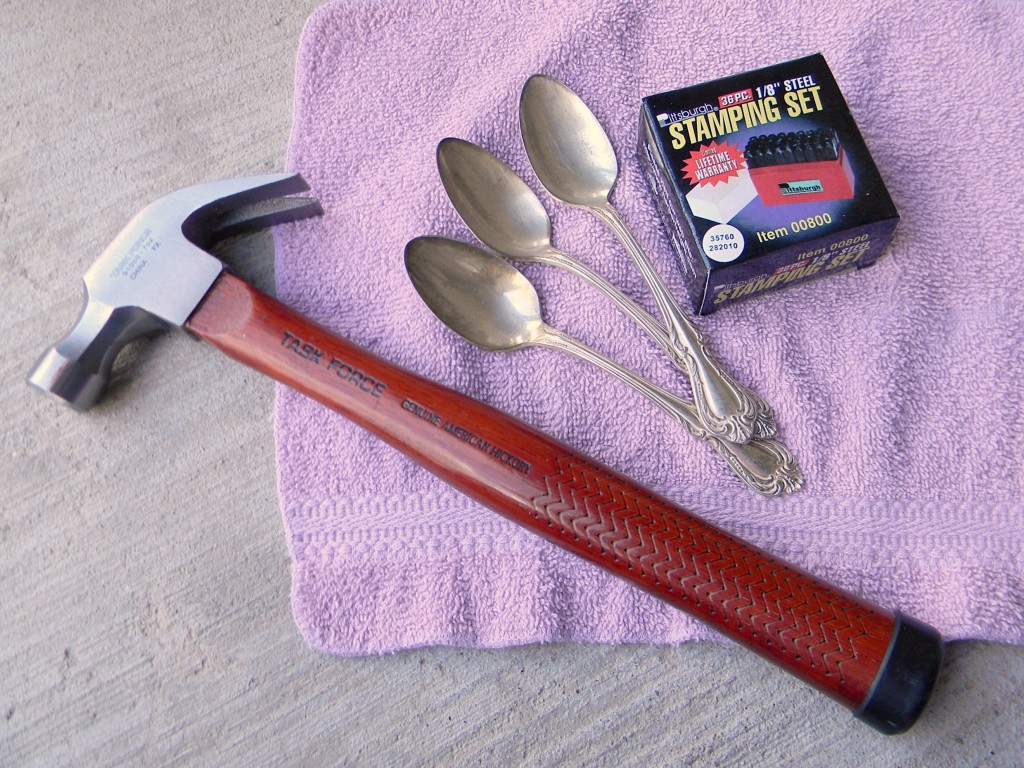 Then I started hammering the heck out of the spoons to make them flat. Place a cloth under and over the spoon while flattening it to prevent marks. You can view a tutorial I have on stamping metal here.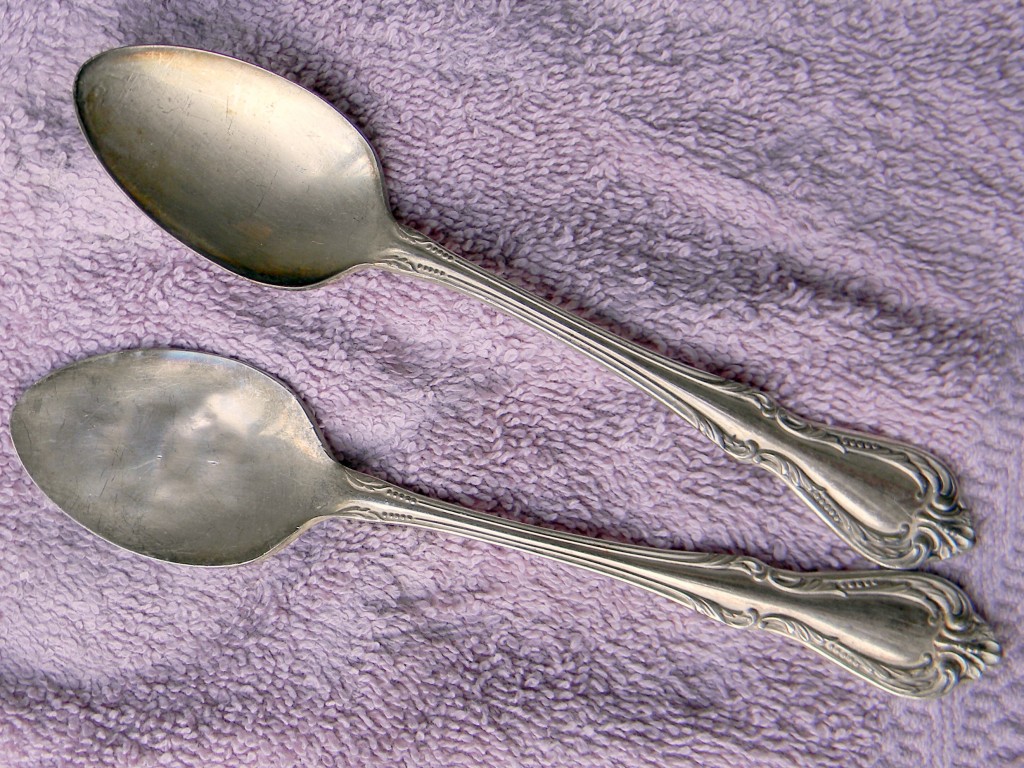 That looks so much better. Please ignore the dirty windows. I've been washing them a couple times a week and it keeps raining.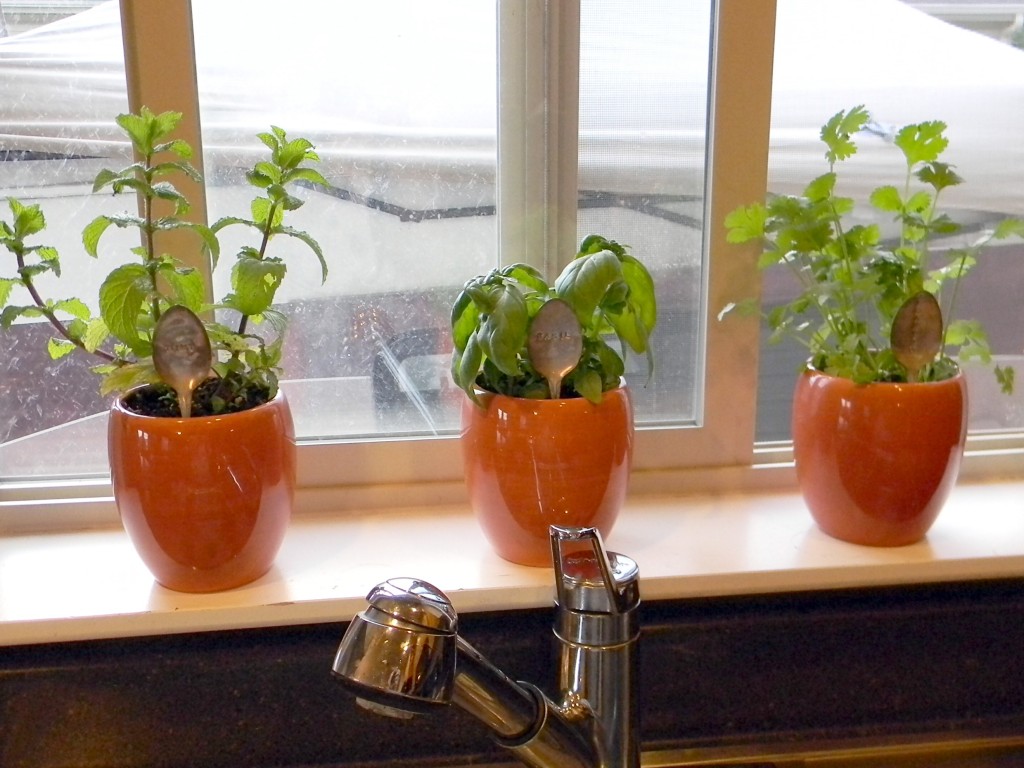 I chose not to use a sharpie on the letters this time.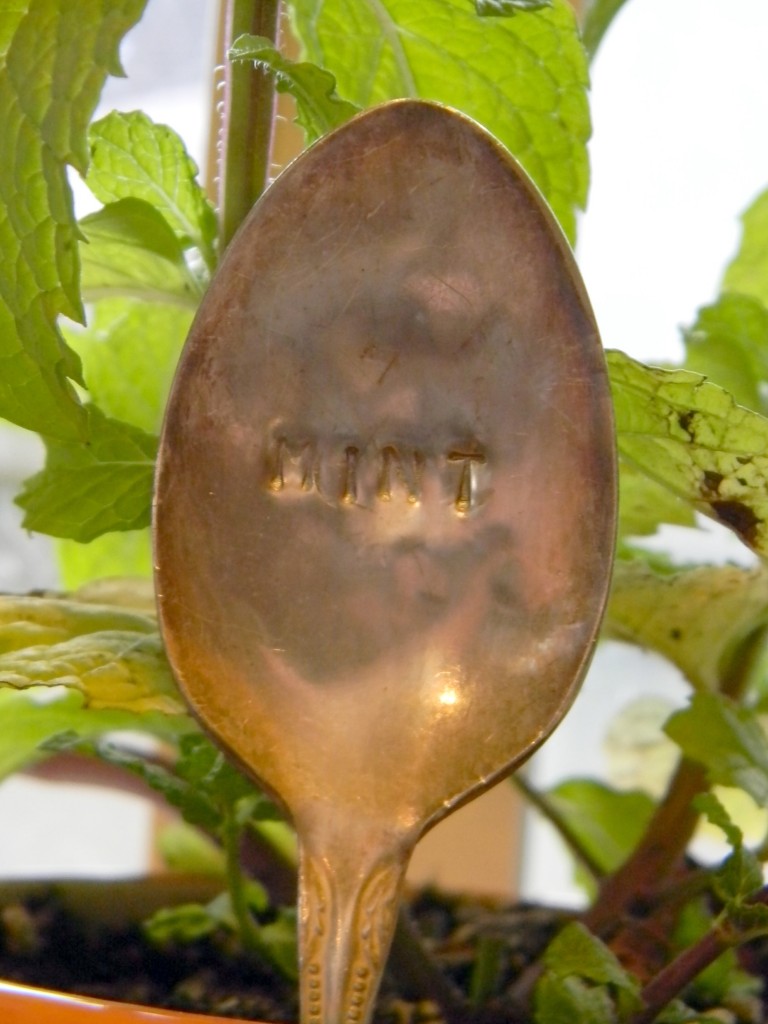 I like how they look old and worn.
My kitchen smells so wonderful with herbs in the window. Perhaps it will make me cook with them more often too. The more I look at the pots the more they're growing on me and I love my plant markers.