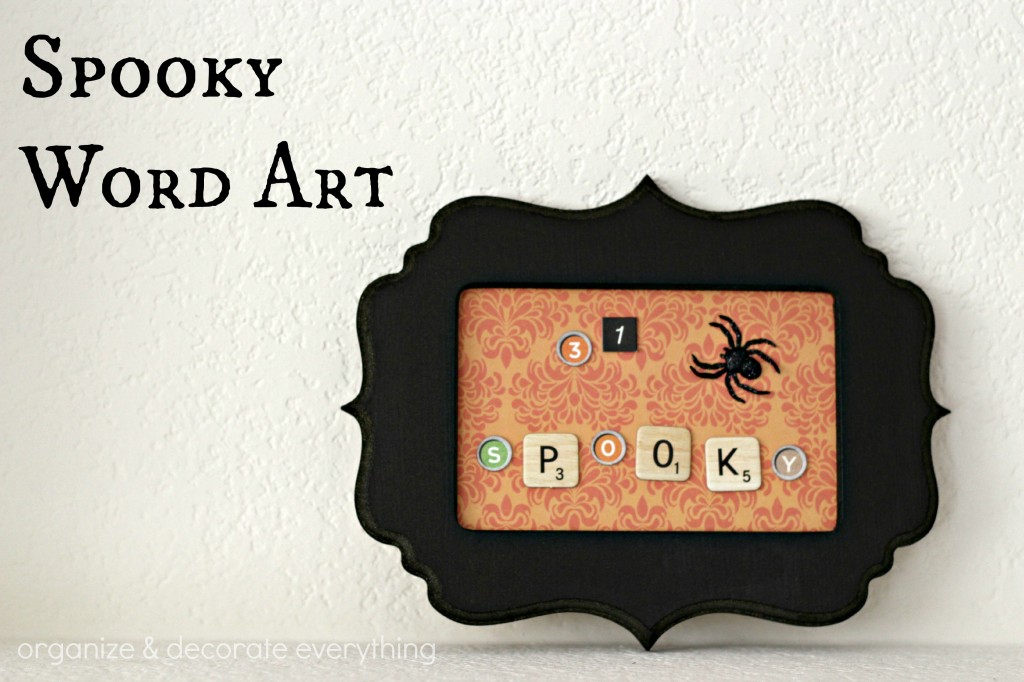 I love quick crafts, don't you? The craft needed to be under 15 minutes and Halloween related. My kind of craft!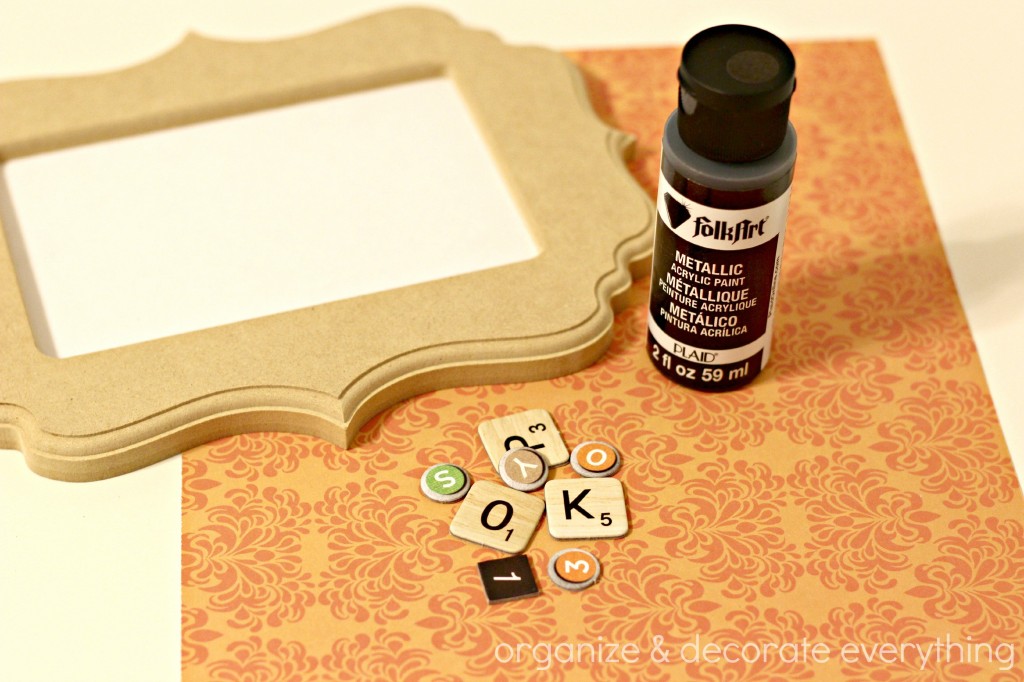 You know the best thing about quick crafts? You usually have everything you need in your craft stash. Here's the supplies I used for my project.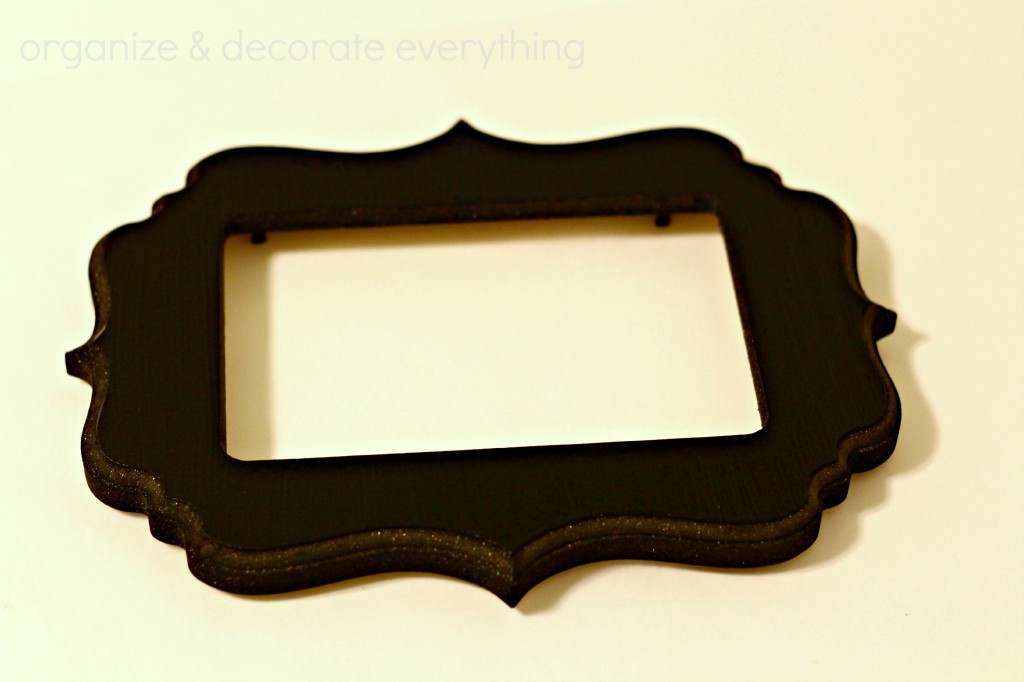 I painted the frame using the metallic paint I used on the coffin treat boxes in the last post. You can see a bit of the glitter on the edges.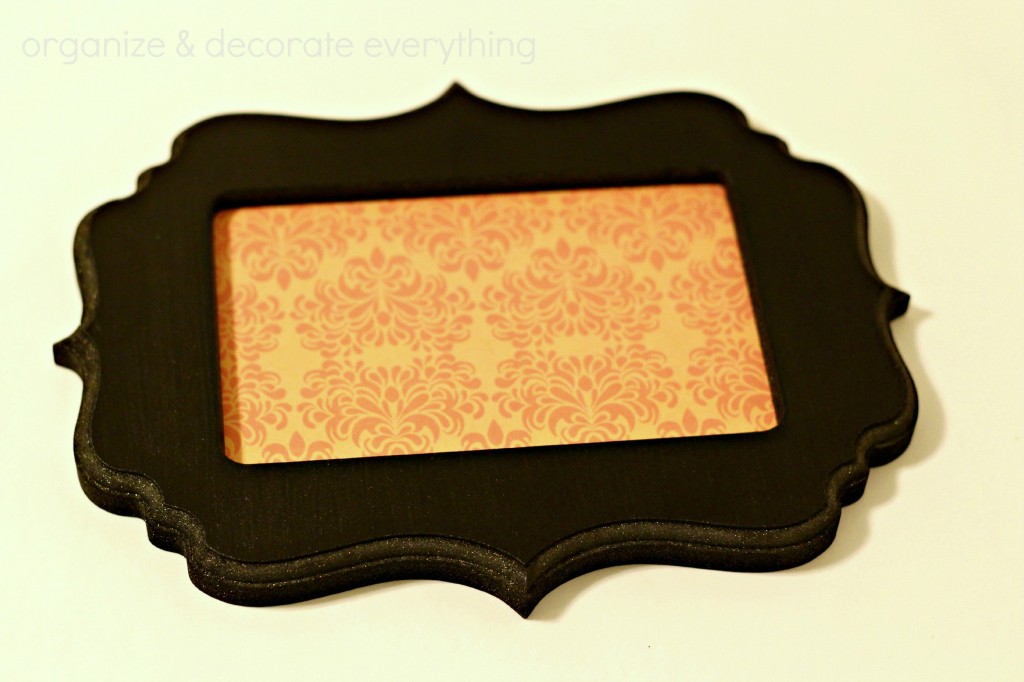 While the frame is drying pick the decorative paper to use for the back. Trace the cardboard on the back of the frame for the correct size.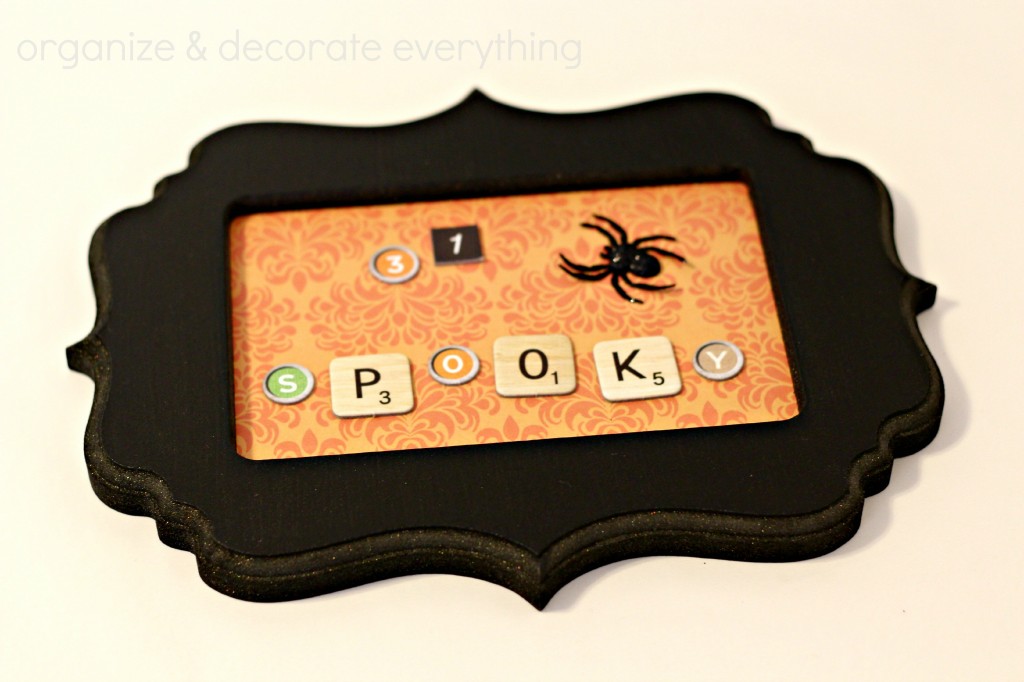 I used various scrapbook letters to spell out SPOOKY and then added the 31 for Halloween and of course a glitter spider. All of my embellishments had sticky backs but if they don't you can just use glue dots to secure them to the frame back.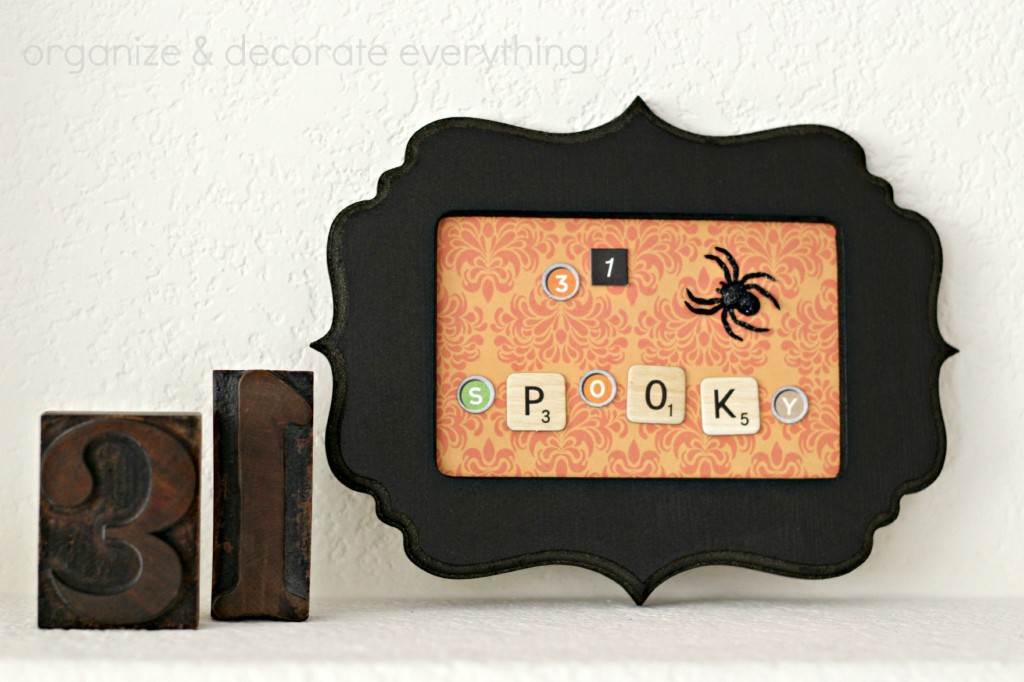 There you have it! A super quick and easy Halloween decoration that will look perfect anywhere in your home. You might even have everything you need to make it now. Thanks for letting me play along Angie and Carolina. Make sure you visit their blogs so you can check out the other quick crafts featured.