I'm posting it here if you didn't see it over there. I've actually finished the shelves now so I'll have that up later this week.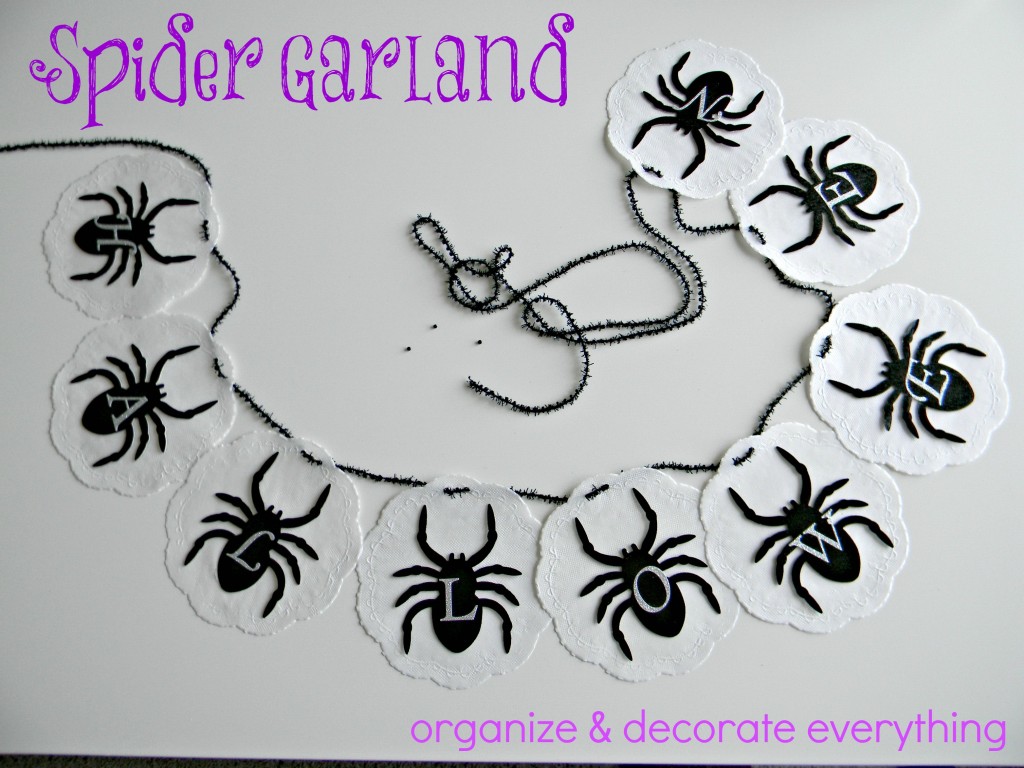 I love decorating for Halloween. I don't like gory but I do like a little spooky. And I'm cheap so these spiders and doilies from the dollar store were the perfect supplies to make my garland. I already had the beaded trim and glitter letters.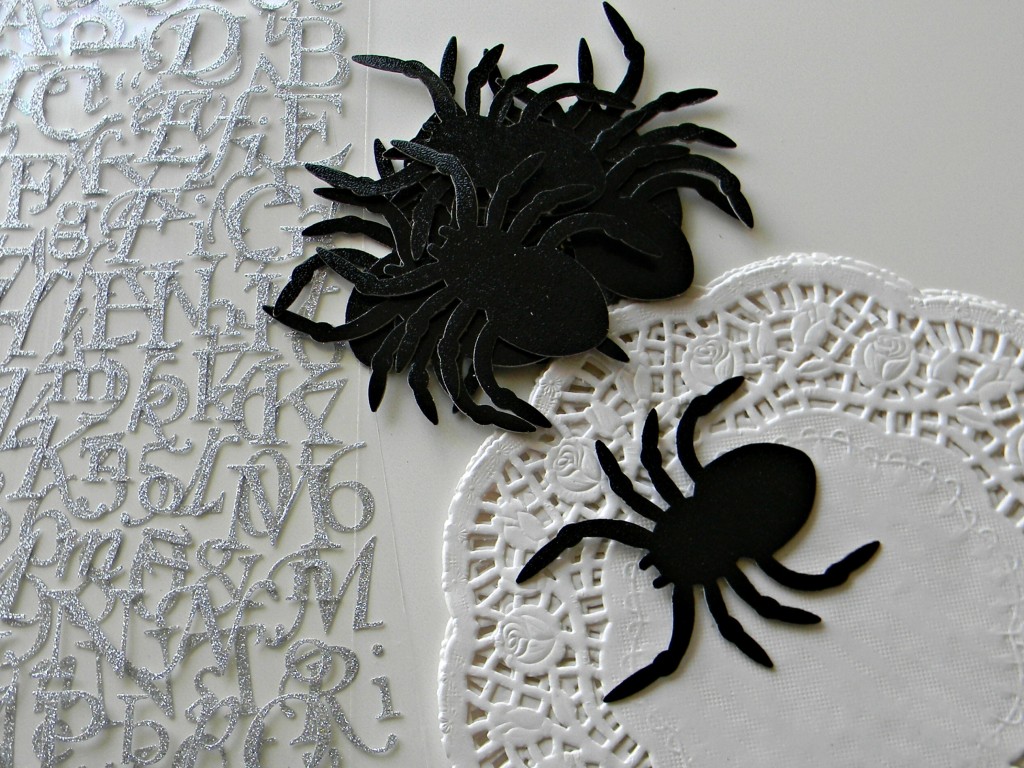 I just wanted to use the center of the doily for the garland so I cut the outer part off.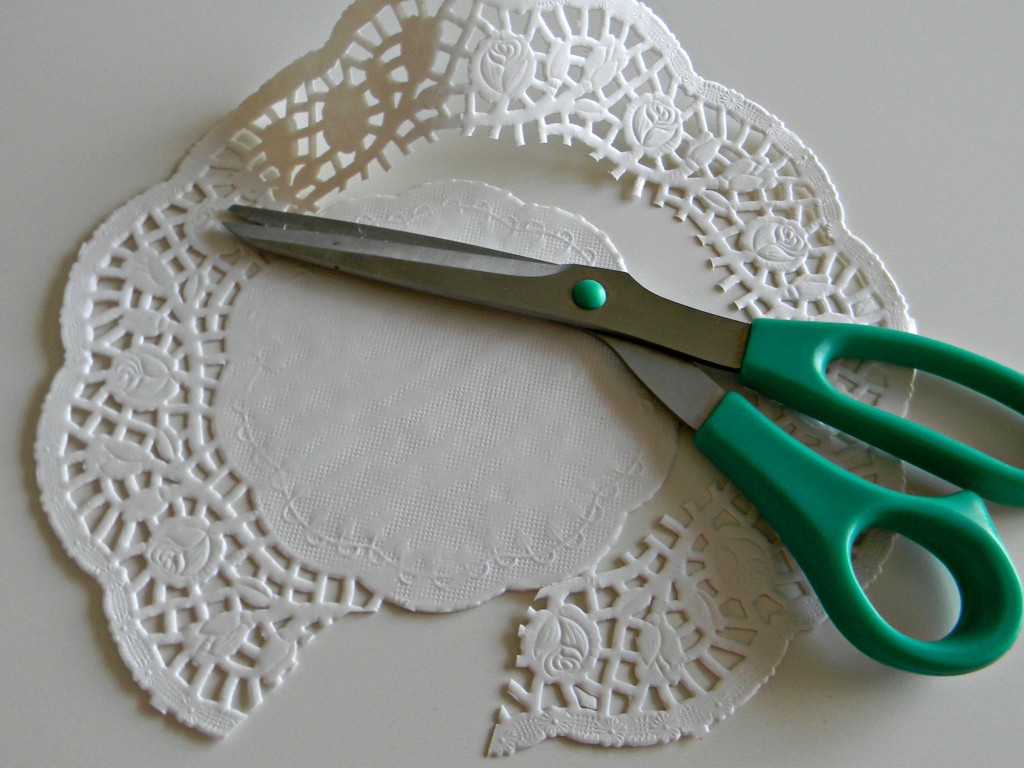 Then I stuck the glitter letters on the spiders to spell out Halloween.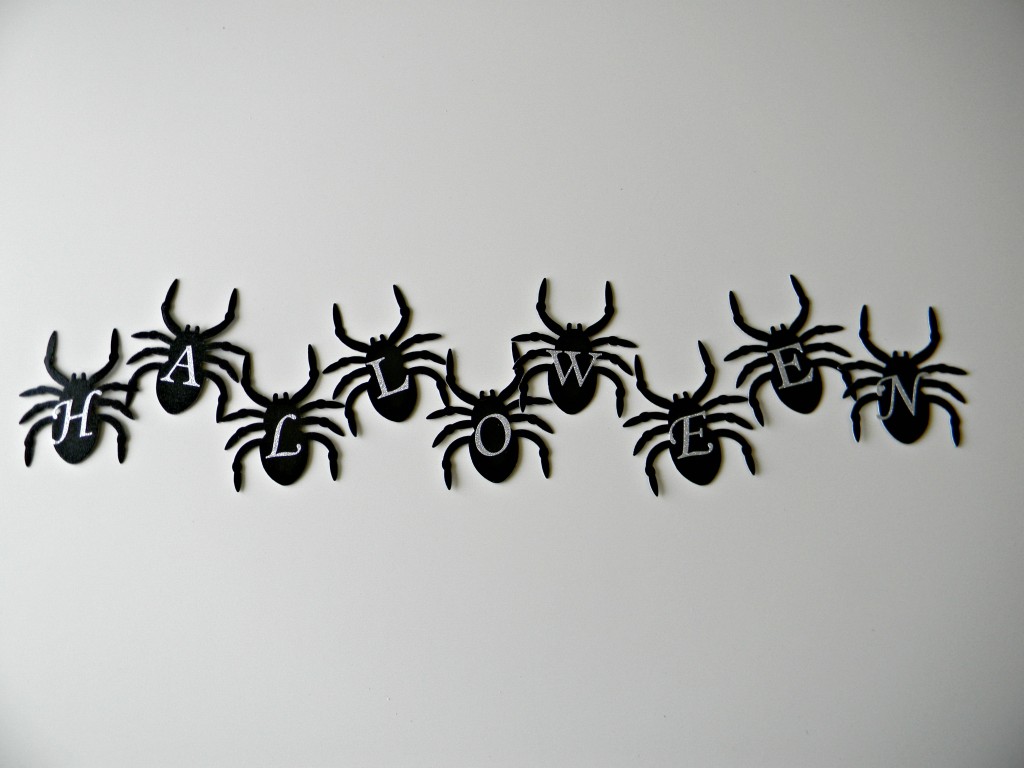 And stuck the spiders on the doilies using glue dots. I used a small hole punch to make 2 holes in the top of each doily to run the trim through.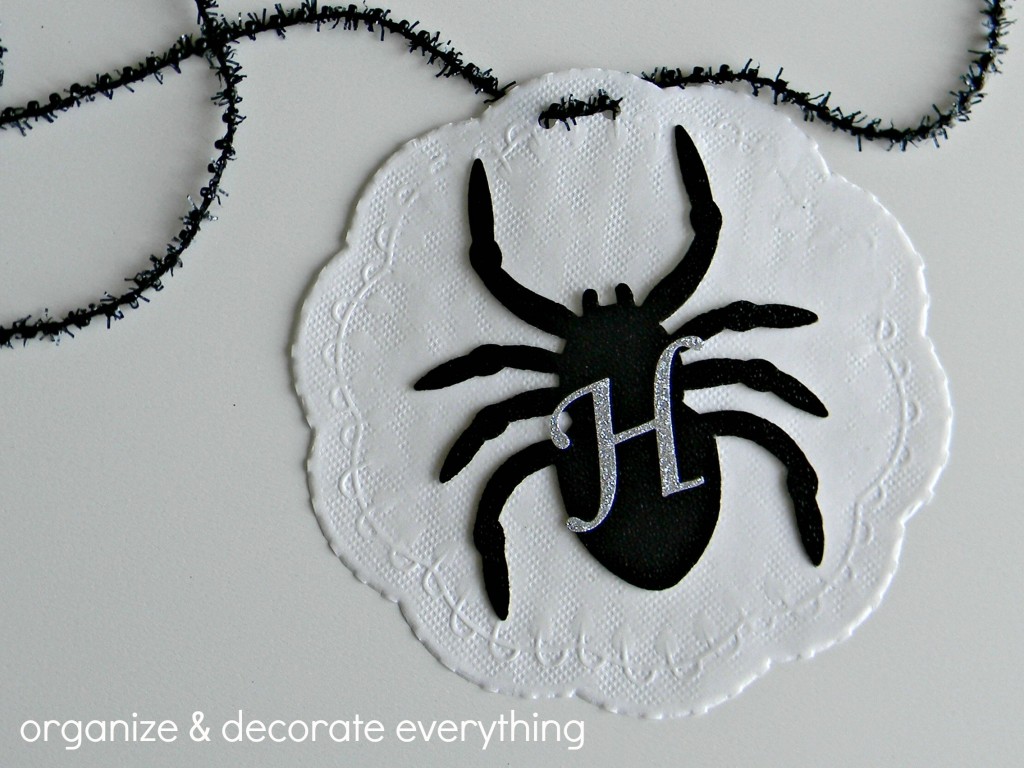 Then I strung the spiders on the trim.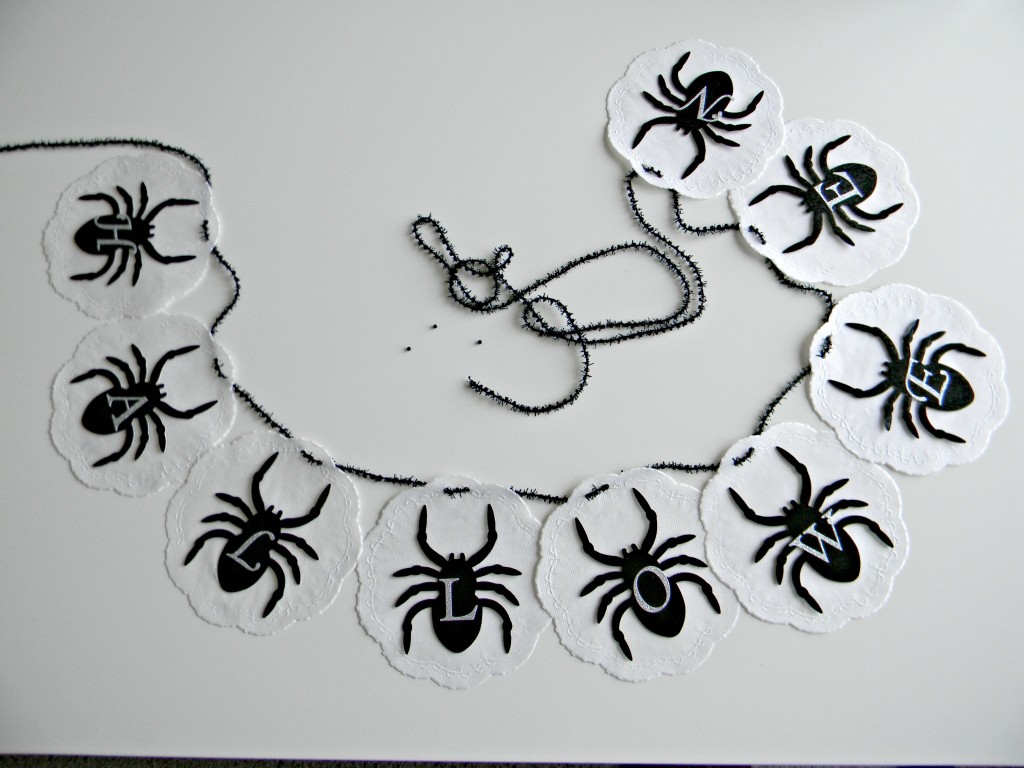 And hung it in my dining area. I love black, white and silver for Halloween. I always add a bit of orange, green and purple too.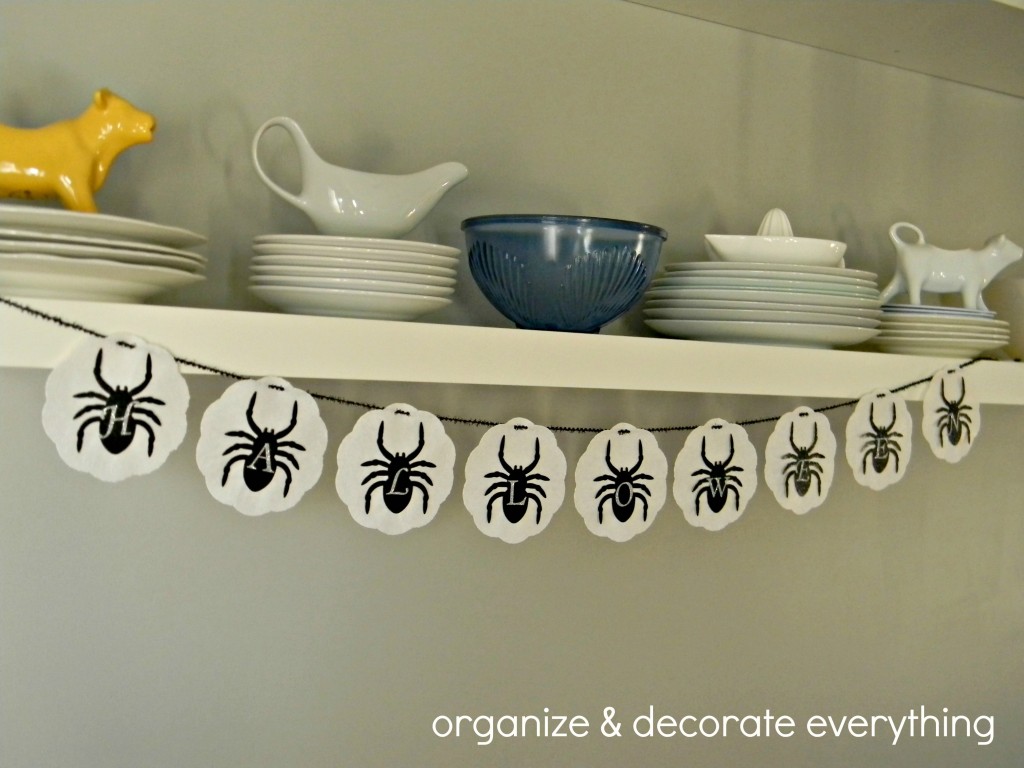 Now I just need to decorate the shelves. Please tell me I'm not the only one who isn't finished decorating for Halloween.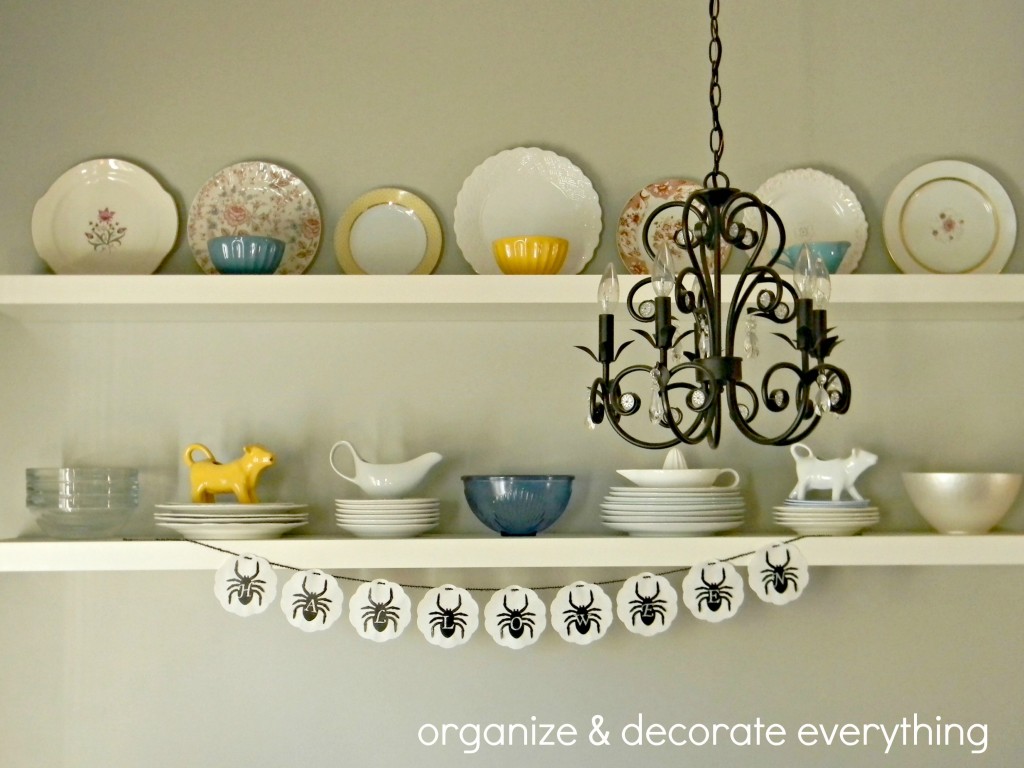 Do you decorate for Halloween? Are you finished?