Let's see what I can put in this frame for Valentine's day. I like paper crafting but sometimes I just want something fast and easy. I had a piece of scrapbook paper that looked like little cards, so I just cut it up and hung some of them from the clothes pins.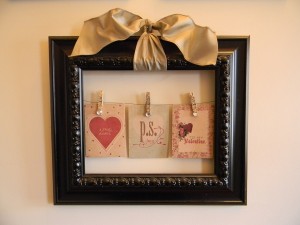 This one is my favorite.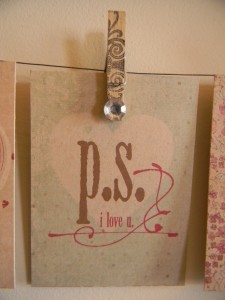 I made this last year and it hangs in my entry. I made the flowers out of felt with buttons or jewels in the center.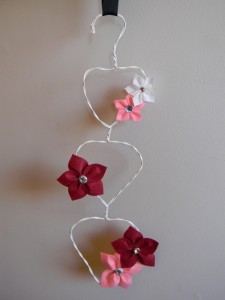 I found another free printable I can't live without. What a surprise, right? Jamie at C.R.A.F.T. created this one. I also used some scrabble tiles and filled the little jar with red foam ball filler (I did have red hots in the glass jars, but I keep eating them all.)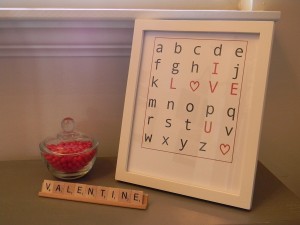 I bought the red heart ornaments in the glass jar, last year after Valentine's Day.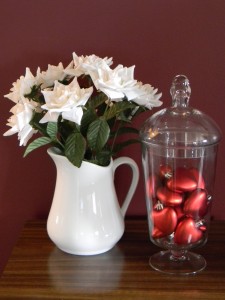 Pink foam balls fill these glass jars and my paper hearts fill the one in the front.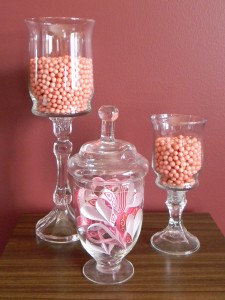 I search my house for red, pink, or white flowers to plop into vases for easy Valentine's Day decor.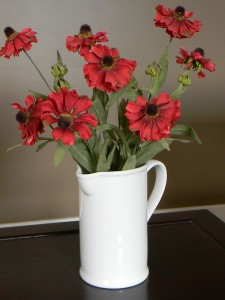 Dressing up candles are simple. Just wrap the candle in some appropriate scrapbook paper for the season. Secure in the back with tape. You can also add other embellishments.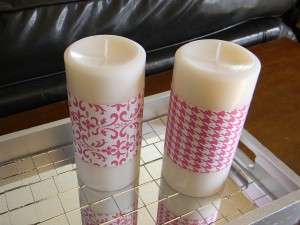 I added some tin hearts to the mantel, around the frame.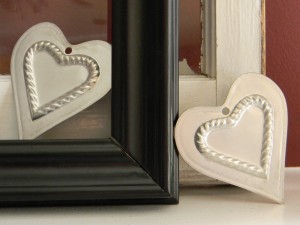 And in the pot of the topiary heart.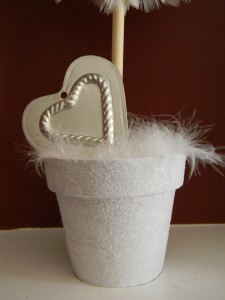 I added some vinyl to a decorative plate in the kitchen.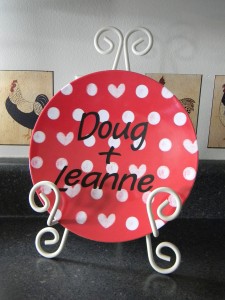 Gotta love free decorating.
Make it a Wonderful Weekend!