Here's my take on the paper hearts. I found this perfect paper in my stash that already had strips of different designs.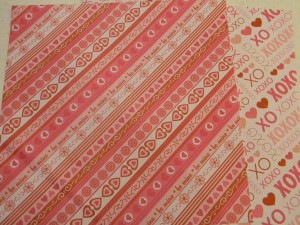 So I just cut on the lines.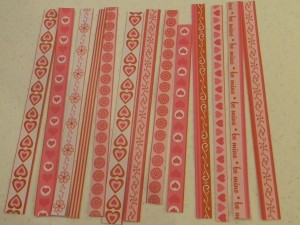 Fold the strip of paper in half, pattern side out.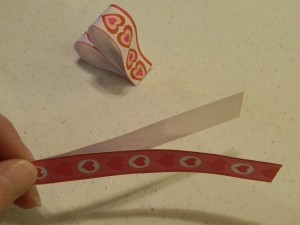 Bring the 2 ends together in the center, to form a heart shape.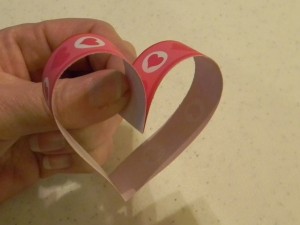 Bring the ends all the way down to the center fold and staple. I don't think Stephanie Lynn stapled hers but it was available and easy, so that's what I did.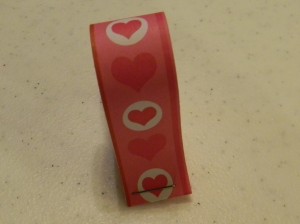 Now they're all finished and ready to be displayed in a glass jar.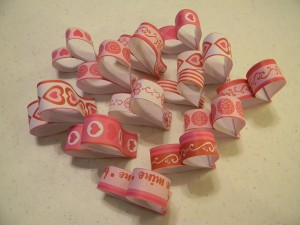 Top view of glass jar.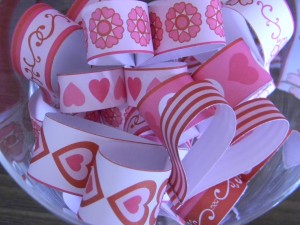 They turned out so cute. Gotta love free decorating.