I'm decorated for Valentine's Day but I didn't have a wreath for the front door. My door has sat empty for over a week. Then I had an idea for an almost instant wreath pop into my head. I bought this yarn wrapped heart a few years ago for .50 cents. It would be super easy to make one though.
This awesome ribbon was wrapped around my Christmas pajamas. I love these thick ribbons and save all of them. I didn't even have to cut it, but I probably should have ironed it.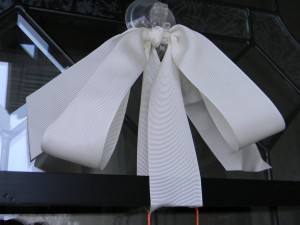 I attached the heart to a black frame I had in my frame stash. I used a little piece of tape on the back of the frame to hold the ribbon in place.
Voila! A free frame in under 2 minutes and that included gathering the supplies.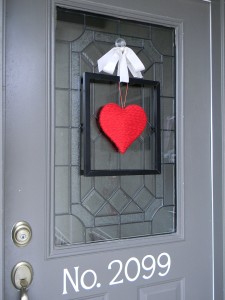 And since my door is glass it has to look good from the inside too. Oh, so cute!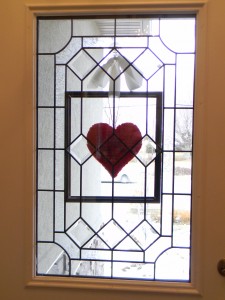 Hope you're all having a Wonderful Weekend!