Sunday-We attended 2 special meetings Sunday evening. There was a Baptism Preview for Ammon and all his little friends turning 8 this year. The leaders talked to them about baptism, cub scouts, activity days, and Faith in God. They went on a tour of the dressing rooms and baptismal font then the kids sang for us. They gave all the kids a bag with little items in it to help them prepare and think of their baptism.  Amanda and Emilee participated in New Beginnings for Young Women. All the girls were in groups of 3. They pretended to have a store in the mall and associated it with a Young Women value. Amanda had Faith and Emilee had Individual Worth. They all had handouts (like they were going shopping) and were given this bag to keep them all in. The program turned out really well.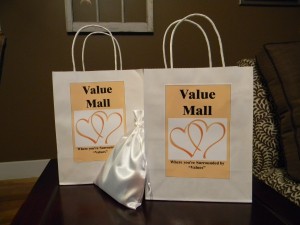 Monday-It was my birthday. I had a great day. The kids woke up early and decorated the house. Hubby gave my flowers. Whitney gave me a gift card for a pedi-cure and Traci sent me another gift card for a pedi-cure. Oh, I feel some pampering coming on. Traci and her family and Chris and his family called me. We went out to dinner then Whitney and Ty brought me a cake from the Lion House. Ty's mom works there. I don't love cake, but I love this cake. Oh, sooooooo yummy!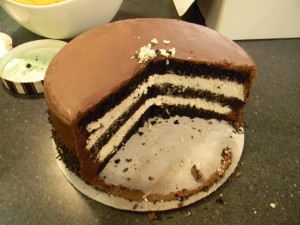 Tuesday-I like helping with Ammon's Chinese lessons on Tuesdays. They're working on family names and associations now. The teacher will ask them questions in Chinese and the kids will answer in Chinese. Sometimes I know what she's saying but most of the time I don't. I'm always nervous when she points to me and says something.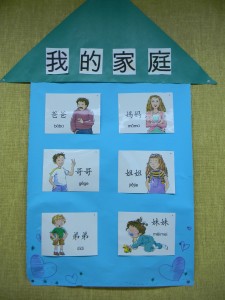 Wednesday-I love my little Activity Days girls and I love working with Stacie. She's so creative. We made Article of Faith flip charts to help them memorize the Articles of Faith. They turned out so cute. I'll show them once they're laminated. I'm going to make one for Ammon to help him learn the Articles of Faith. I've forgotten some of them. Maybe I need one too.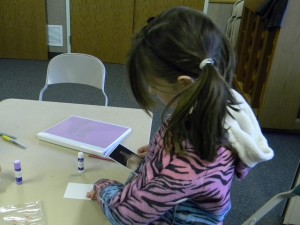 Thursday- We have Box Top Store about 4 times a year. I've been helping out with it for a few years now. It's fun to see what the kids buy with their box tops (even my own). Julie's in charge and finds some cute things for the kids to buy. We usually have it in a classroom where the kids are off track and just set up a few tables. It can get pretty crazy in there but it's fun to help the kids shop. The box tops we receive are then put in bundles and sent in. We've got a lot of money for the school this way.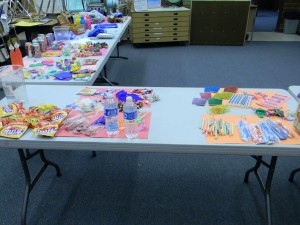 Friday-Zach had a busy night a Cub Scouts tonight. He actually finished everything for his Webelos a few months ago but was just awarded it tonight. He received these pins: citizen, handyman, readyman, scientist, family member, sportsman. Belt loops: soccer, baseball, golf. Webelos and Arrow of Light. He also crossed over into 11 year old scouts today since his birthday was on the 10th. He went to his first meeting on Wednesday and loved it, especially because they went swimming.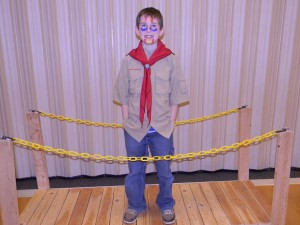 Saturday- Date night with hubby. We did the usual dinner and a movie. We're going to get more creative as the weather warms up but for now I think we're pretty stuck with the dinner and a movie date. Amanda actually asked to babysit tonight, because she wanted money (we usually have to beg her). It always fun to spend some alone time with hubby.