Since my daughter left for college we have been moving the house around to make it fit better with our new circumstances. As you may remember, I had to convert my craft room into a craft room/guest room and because of that I lost a lot of storage space. I've been looking for a cabinet to fit at the top of the stairs to hold some of my decorating pieces. Of course I had to create a Small Space Gallery Wall above it. I love the impact of the space as you come up the stairs. My family is really the only ones who see it, but I think it's important to decorate your spaces for yourself whether they will be seen by others or not.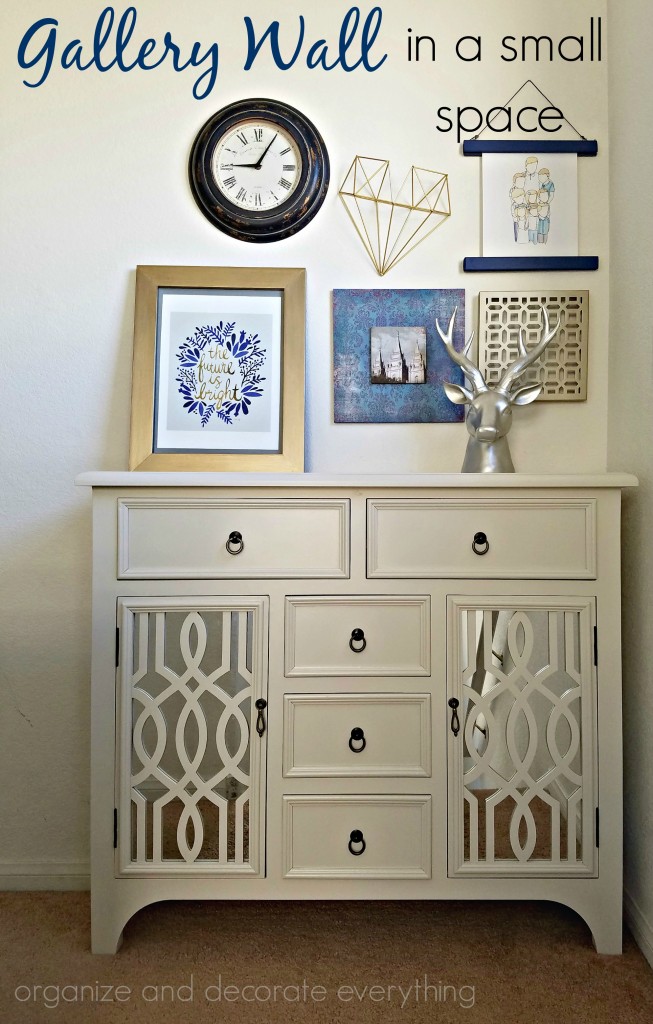 Can I just say, it's super hard to take a picture of the cabinet in this space. My hall is wide and the cabinet is narrow so there's still plenty of room to walk around. I bought the cabinet at Kirkland's if you've been hunting for something similar. This is not an ad, I'm just helping you out since I looked at several stores before finding what I wanted.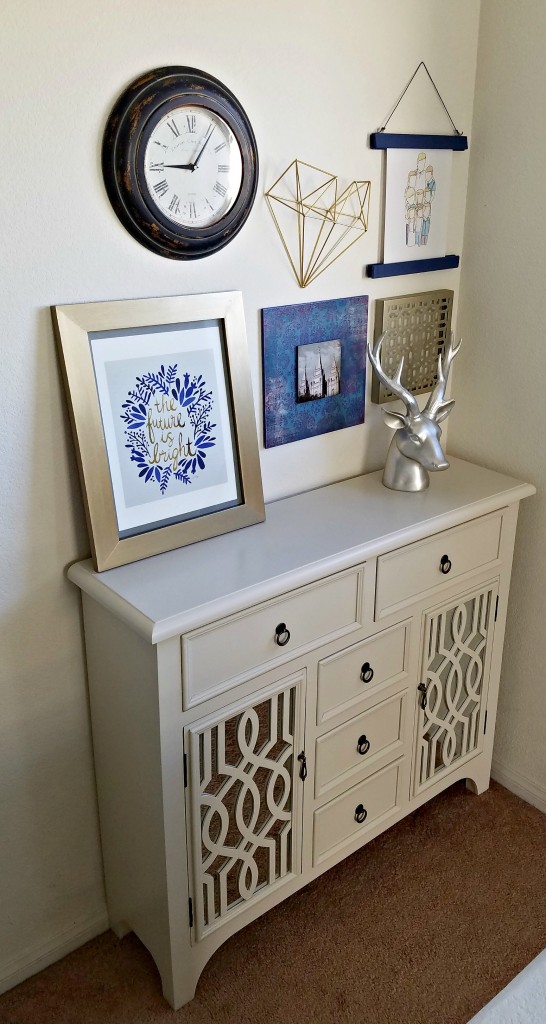 Since I just bought the cabinet I couldn't justify buying anything for the gallery wall so it was time to get a little creative and use what I already had. I actually love shopping my home, I find satisfaction in knowing I can bring items together and give them new life. Since I'm renting, everything is attached to the wall using command strips except for the Instant Frame where I used a small pin.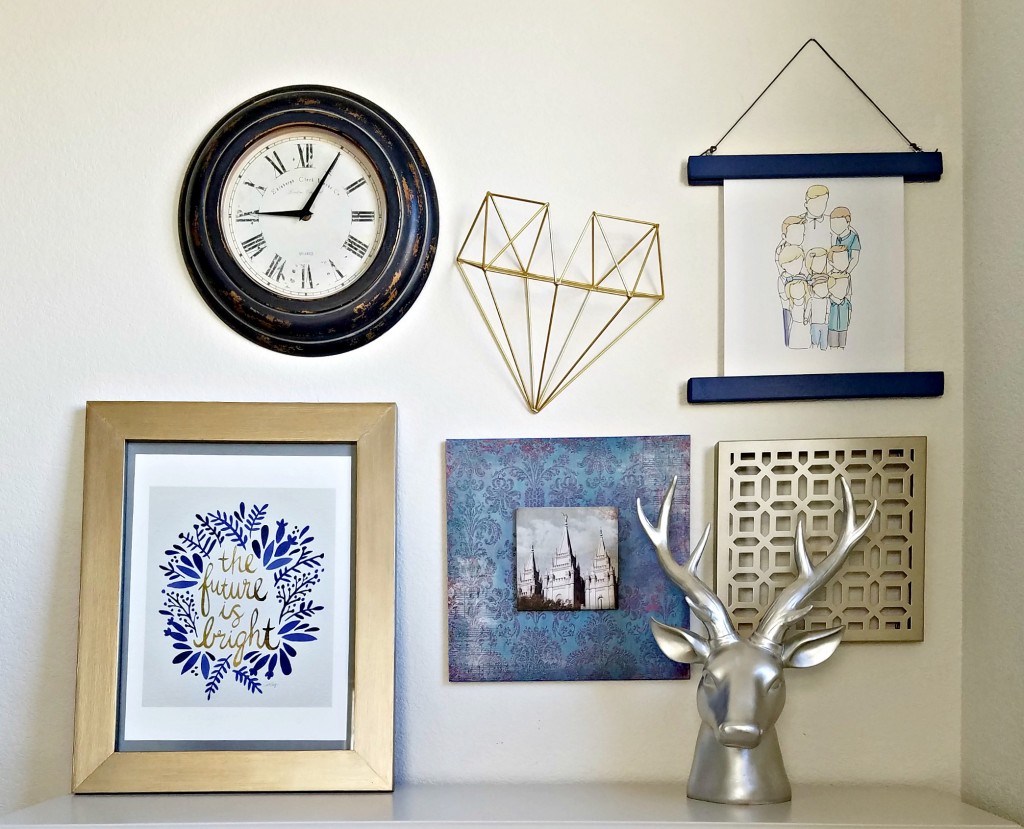 I wanted to use this print and I wanted it sitting on the cabinet, so I created the gallery wall using it as a starting point. I've had the print since last year but hadn't framed it yet. I didn't have a frame it fit in perfectly so I made a few adjustments. The frame was originally black so I painted it Champagne Gold, then I trimmed the sides of the print about a half inch on each side and used the gray/blue paper in the frame as a faux mat.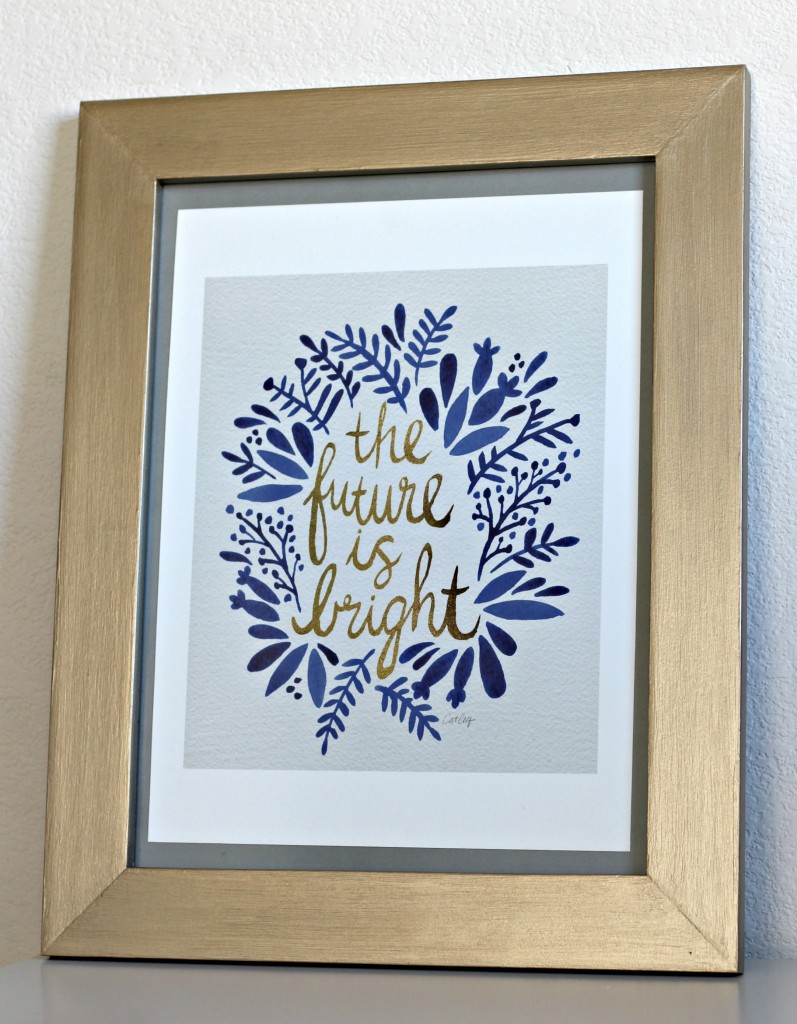 I made this temple art several years ago but haven't had it displayed for a while. I'm glad I can have it out again, especially since we didn't have a temple picture upstairs.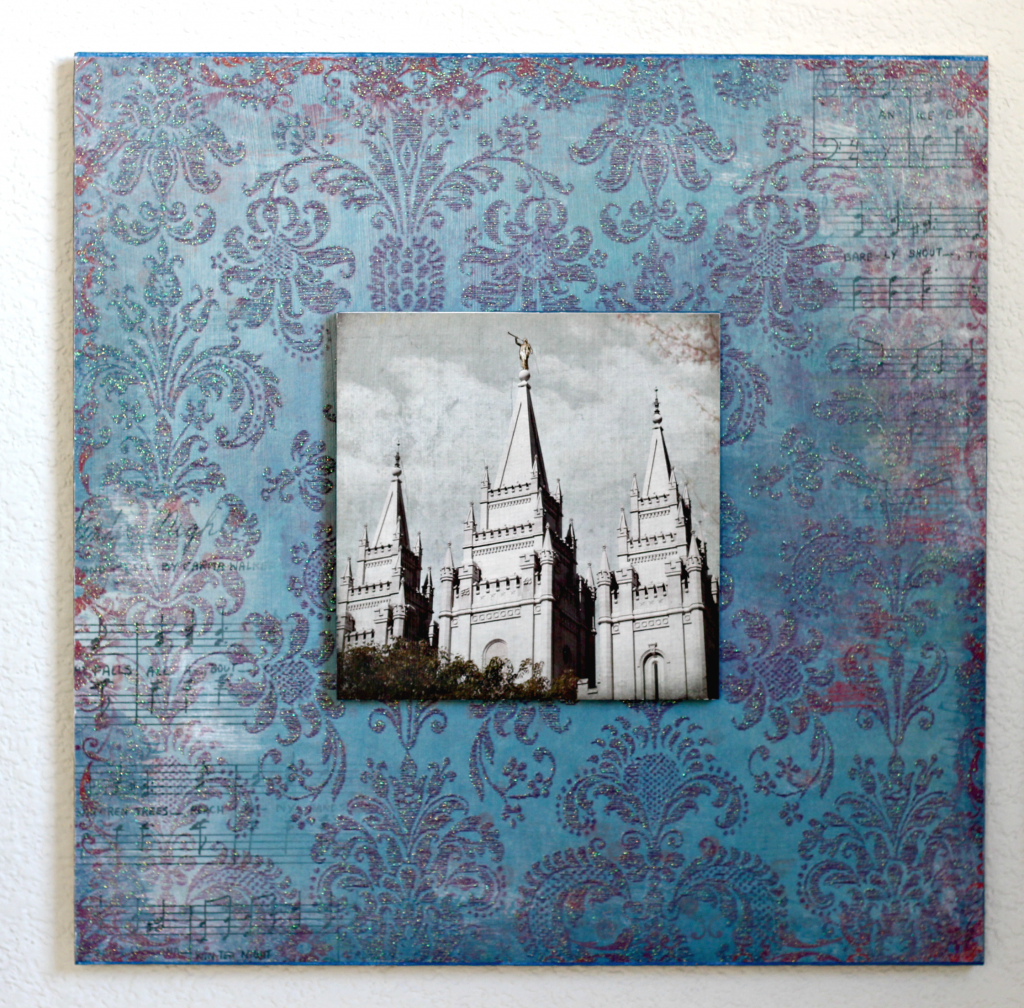 One of my daughters created this piece of my grandchildren from a photo we had taken. Her site is sketchedinmemories if you would like to check out her work and have your family sketched. You can also check out more sketches on instagram. She's pretty amazing! You can see how I made the Instant Frame in this post.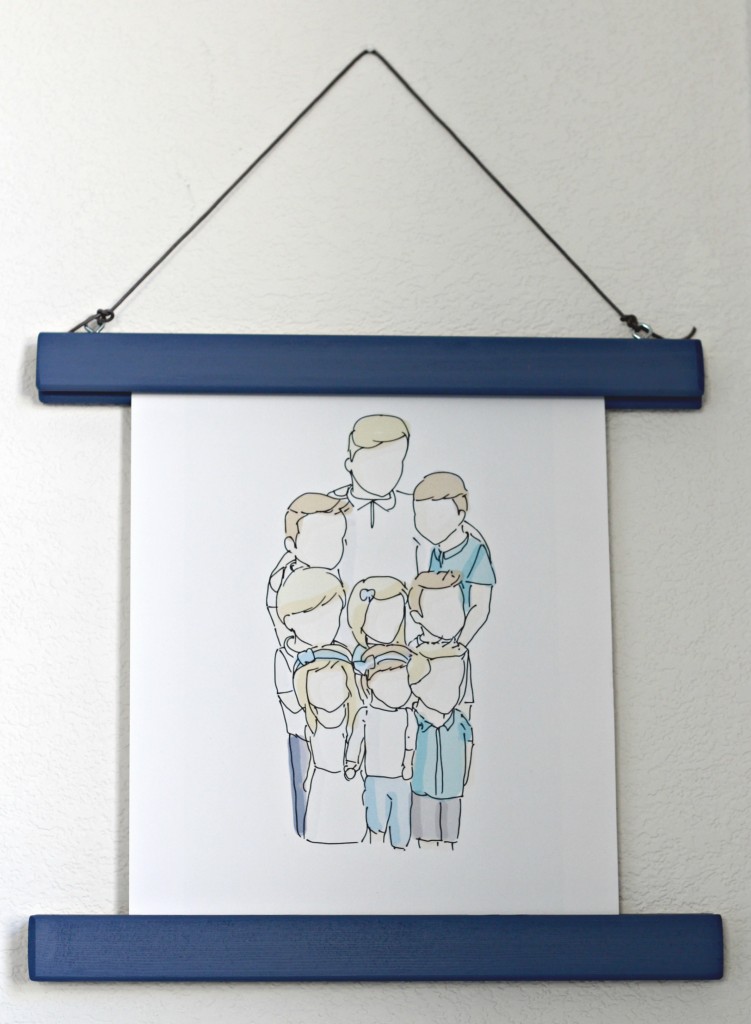 Those are the pieces I wanted to make sure were included in the gallery wall and the next three were added to fill in the space and give it more of my personal style. I love clocks and since we didn't have one in the hall I pulled one out of the under stairs storage. I used to have a whole wall of clocks, but there isn't space in this house.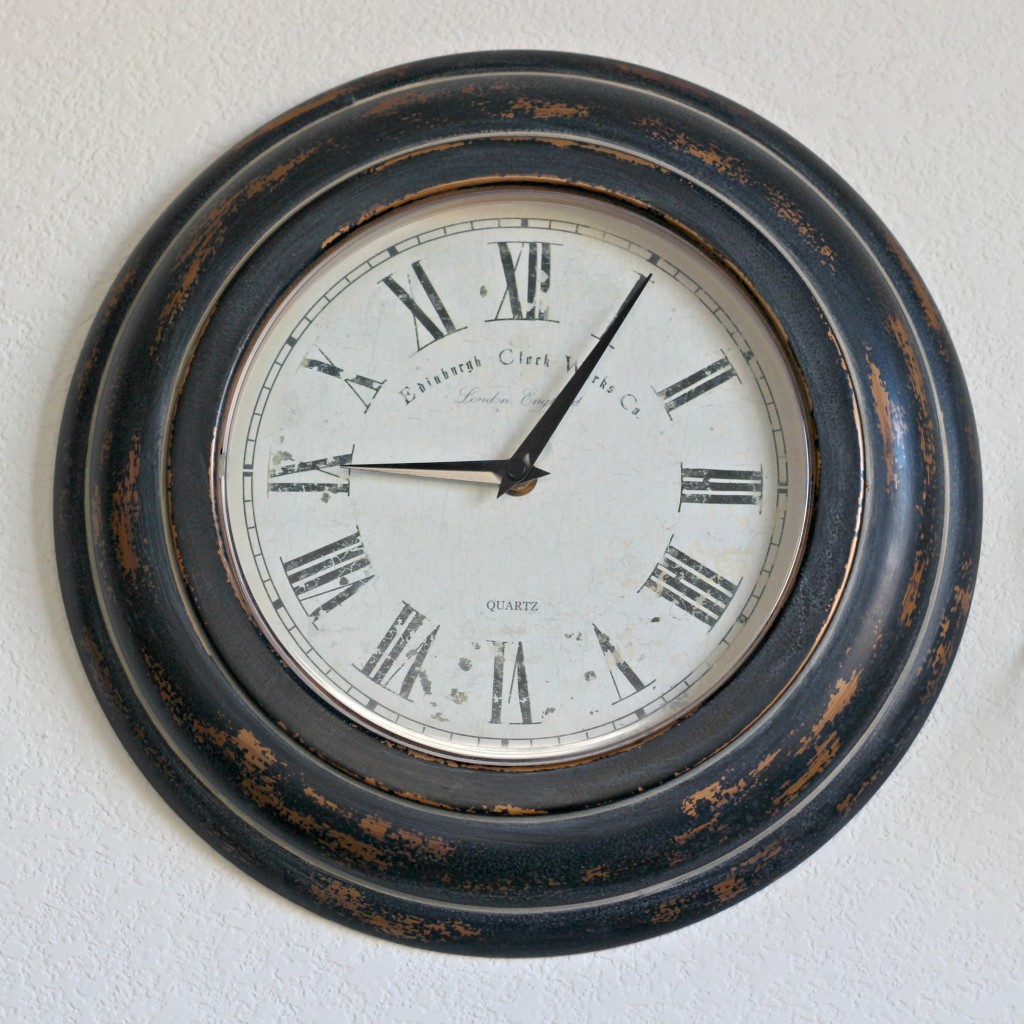 I bought this wire heart from Hobby Lobby a couple years ago for Valentine's Day. I believe they still have it in their stores. I love the interest it adds to the wall.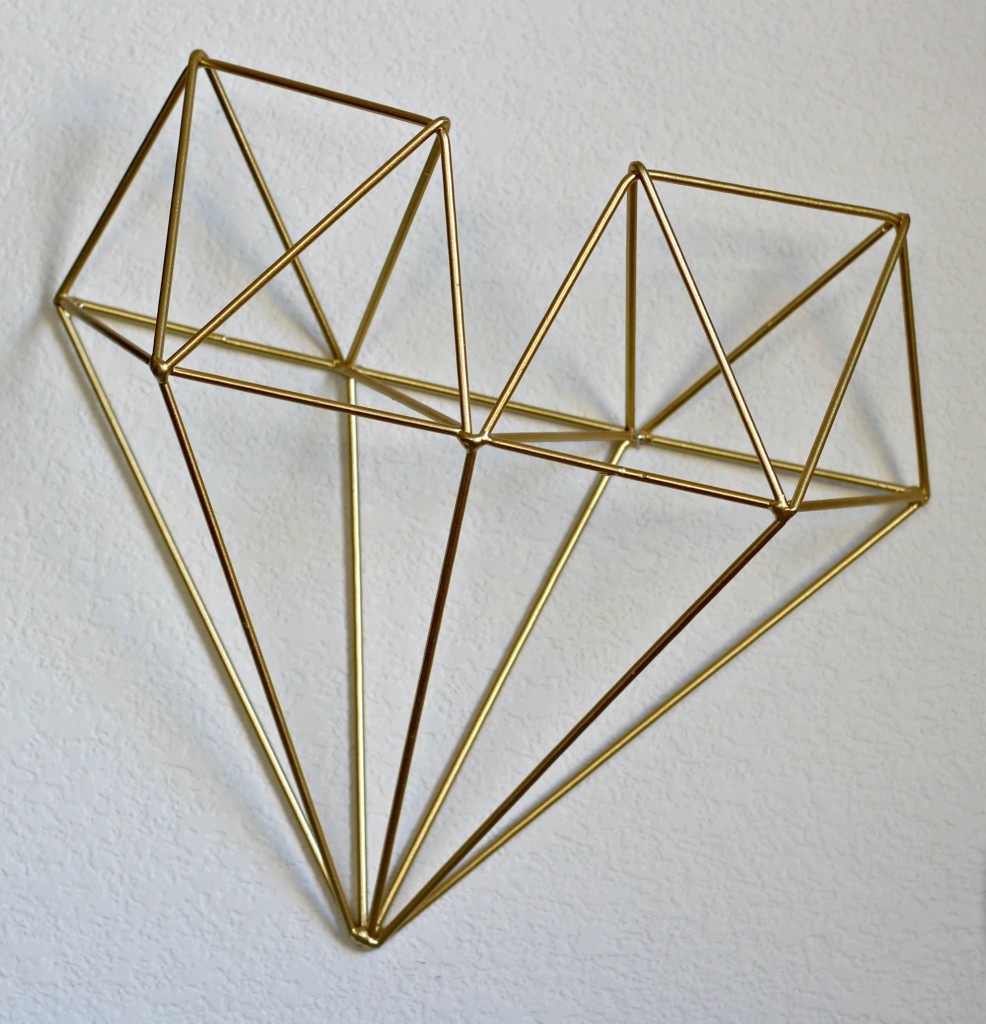 This metal piece was originally a weird yellow green color. I was going to use it in my craft room gallery wall but changed my mind. I spray painted it Champagne Gold and now it looks perfect here. Since it's metal I can also change things a little by attaching a photo or 2 to it.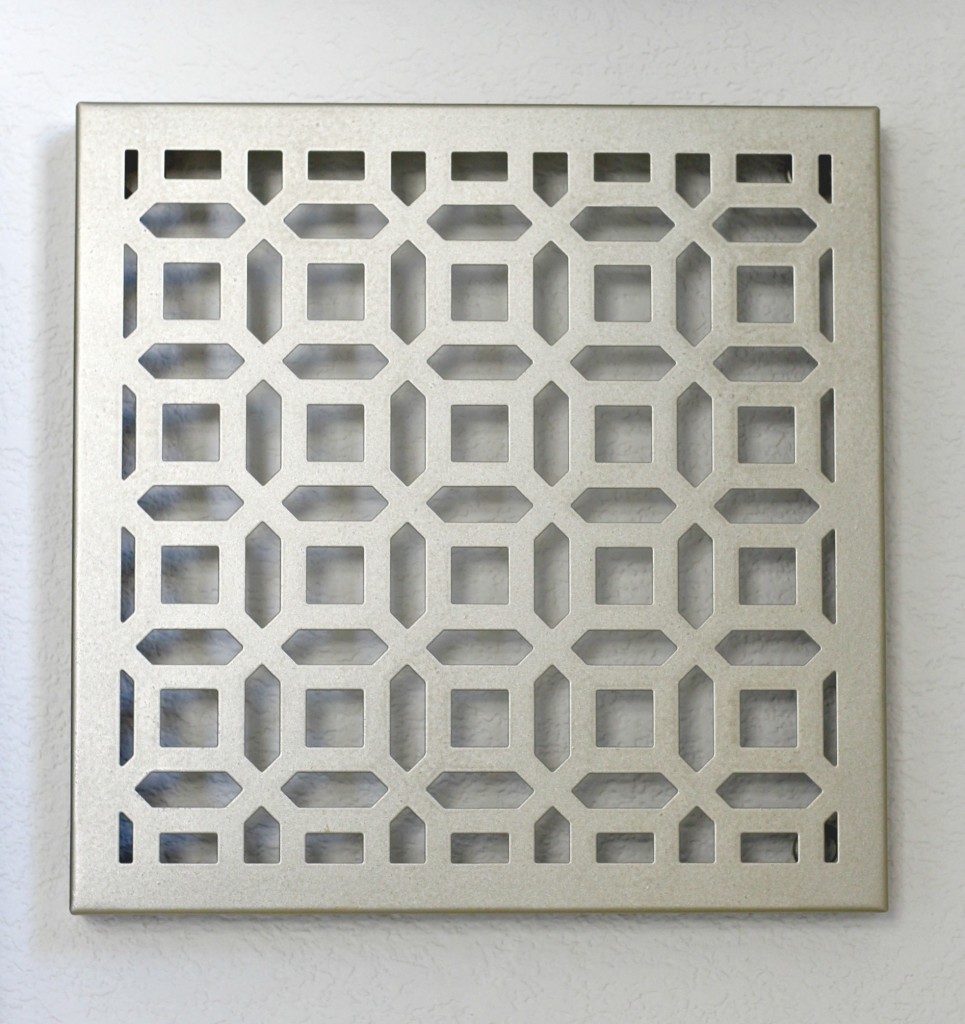 I wanted to leave the top of the cabinet simple so I just added a deer head for now. That will probably change with the seasons. I've already added a few ornaments for Christmas.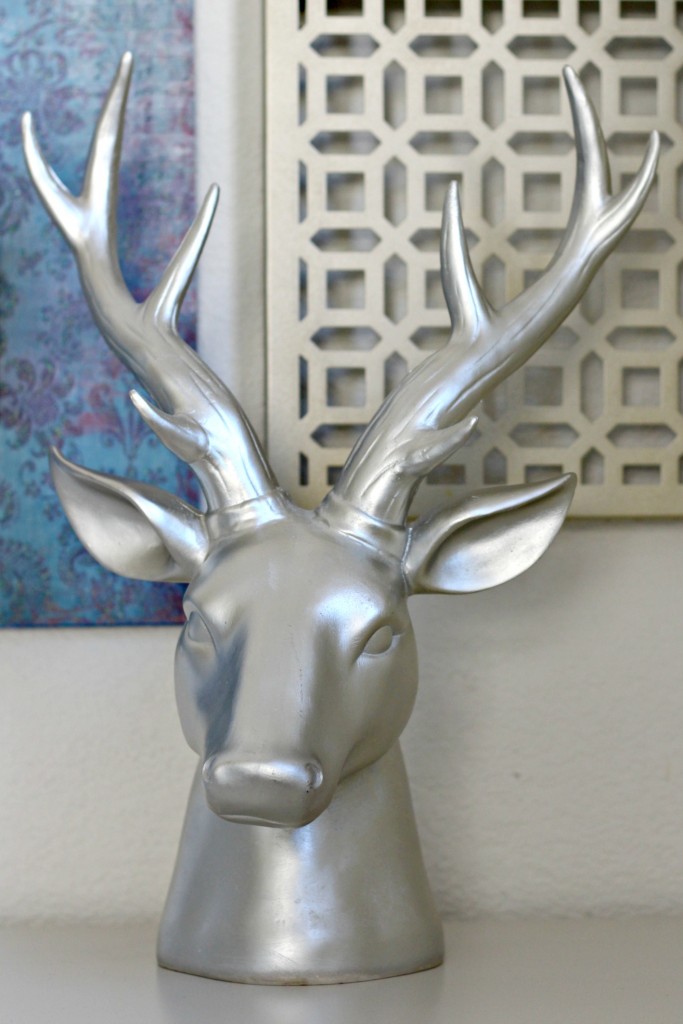 I love the storage I have in the cabinet and how decorative the space is now. It makes me happy when I walk up the stairs.