This gift guide is full of Monogrammed Gifts for Everyone on your list. Monograms are a great way to make a thought out gift even more personal. Monogrammed gifts may take a little longer to receive so take that into consideration when ordering.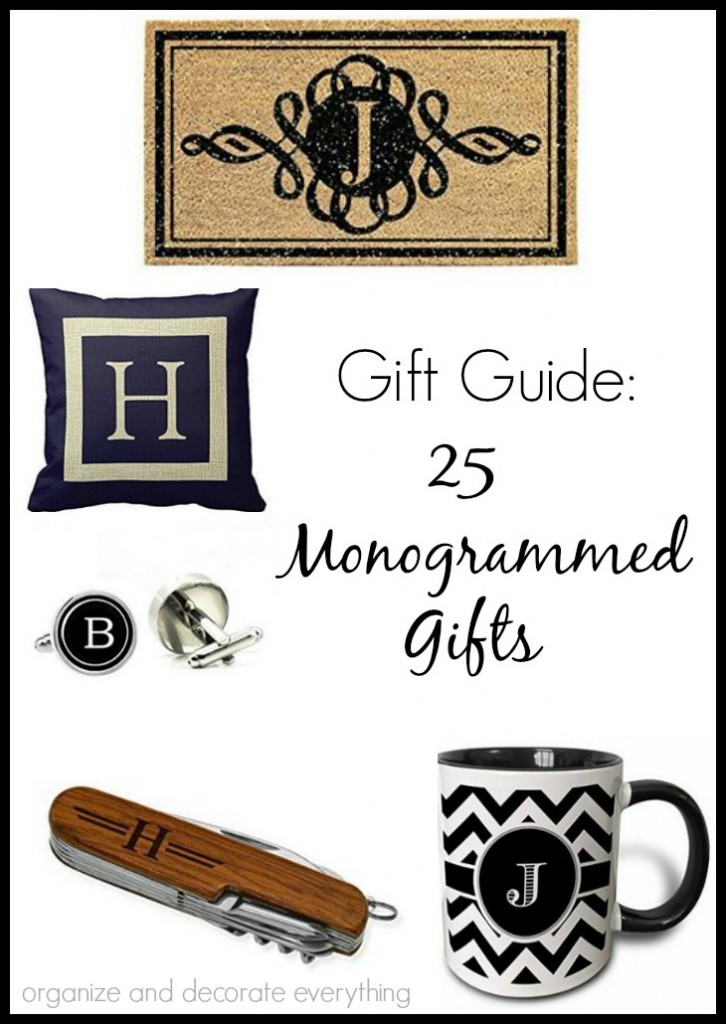 This post contains affiliate links for your convenience. Purchasing through here does not cost you more, but provides this blog with a small commission. Thank you for your support.
I've divided the gifts into categories for your convenience, but of course you can get great ideas for gift giving from any of them.
For Her: Do you have a friend, neighbor, teacher, sister, or mom who loves monograms? You will probably be able to find a special gift for her here.
Ring Dish – I have one of these on my nightstand and love it. It's perfect to hold any jewelry you forget to take off before you hop into bed.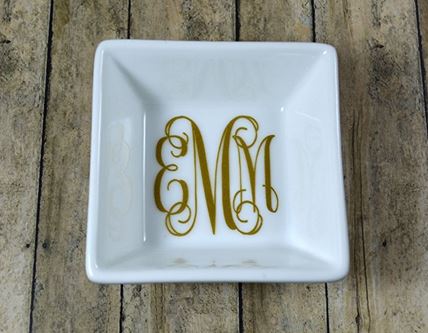 Necklace – I love my little monogrammed necklaces. This one is dainty so it's easy to wear with other necklaces.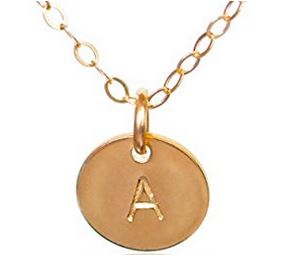 Scarf – This all season scarf is perfect for any weather.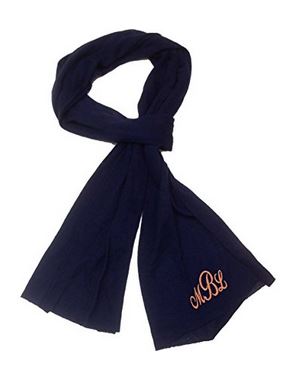 Canvas Tote – I have this tote on my list. It's perfect for a weekend trip.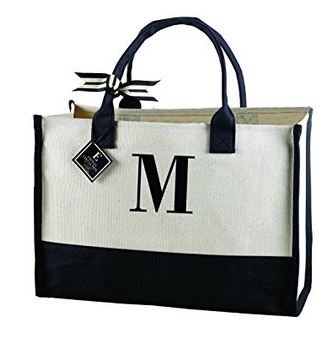 Mirror Box – Little storage boxes are perfect to hide small items in any room. Think jewelry, keys, or even change.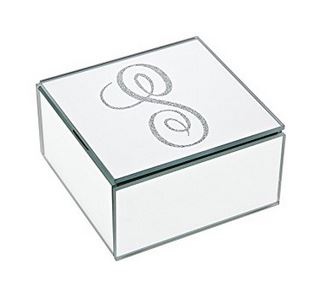 For Him: Guys can be hard to buy for, but whether you give these items as a small gift or a stocking stuffer, it will be appreciated.
Key Chain – I love how simple but elegant this looks. It would be perfect for a new driver.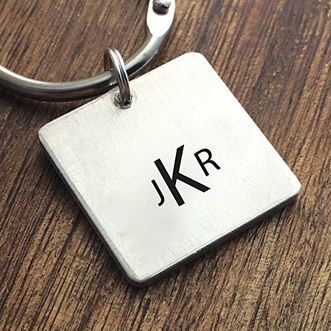 Cuff Links – I think I might have to buy a nice shirt for hubby just so I can buy him cuff links.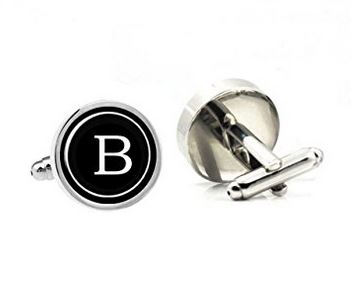 Multi-Purpose Knife – If your guy likes to be prepared for anything he probably carries a pocket knife. Why not make it special and personalize it.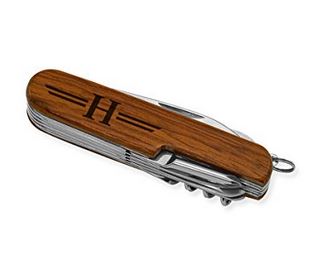 Money Clip – I love the leather on this clip.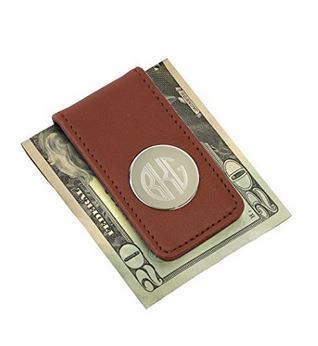 For Co-Workers: Co-workers can be hard to buy for so here are a few ideas for you.
Mug – Why not buy everyone in your office area a new mug with their initial on it?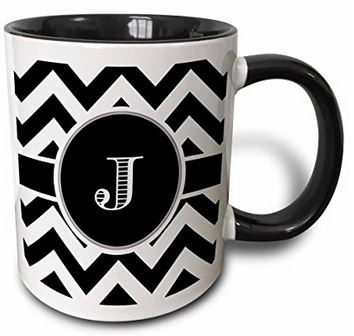 Key Fob – If you know someone always fumbling for their keys in the parking garage, this would be a great gift.

Note Cards – Handwritten notes are such a lost art. Do you know someone who still writes personal notes?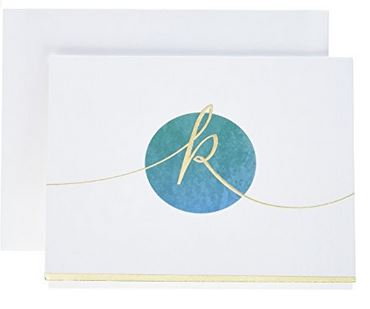 Umbrella – Give a pretty monogrammed umbrella to your co-worker so they can give their plain black one to their kids to use.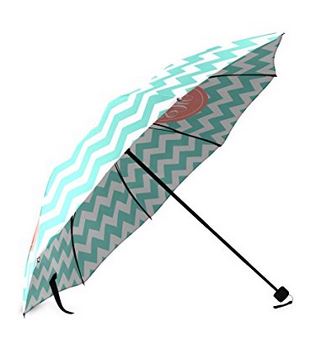 Tumbler – Instead of giving your co-workers a mug you could give them a special tumbler.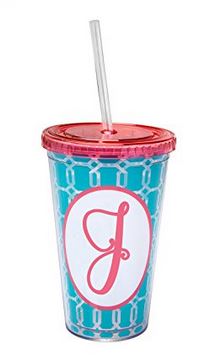 For Home: The decorator in your life is going to love anything in this area to help beautify their home. I received a monogram candle a couple years ago and love having it on display.
Tea Towels – I love the simplicity and usefulness of these towels.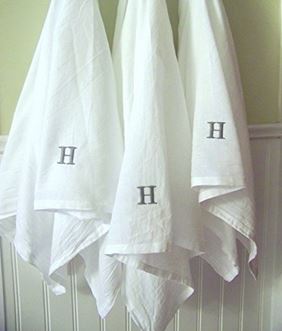 Bow Frame – How cute is this frame? You could even add a special photo.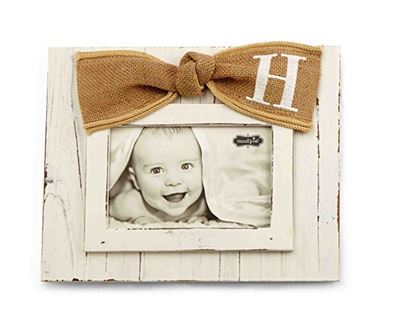 Soap & Lotion Dispenser – I want to get one of these for the guest bathroom.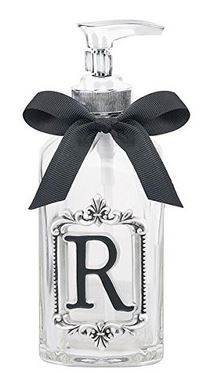 Cutting Board – This cutting board is decorative and useful.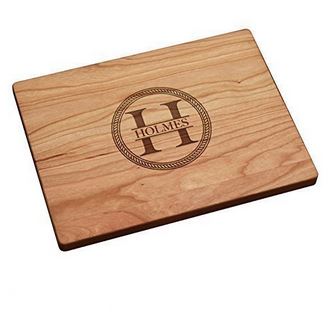 Shower Curtain – This shower curtain looks like it belongs in an expensive hotel.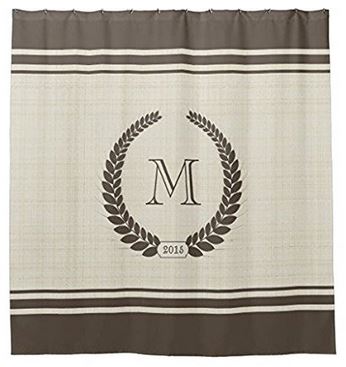 Door Mat – If I have a monogram anywhere in my house it's always at the front door.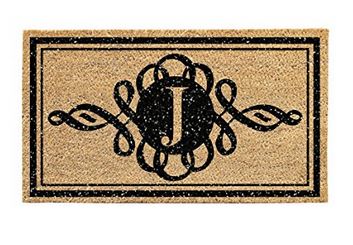 Burlap Bin – This can be used to organize a space by holding magazines, newspapers, toys, games, throw blankets, and anything else you can think of.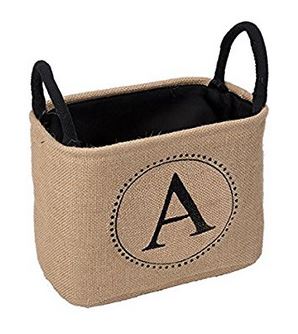 Coasters – These would make a great hostess gift.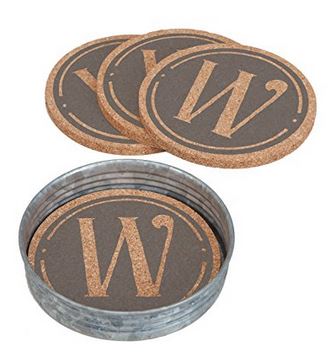 Pillow Cover – I don't have a lot of duplicate items but I don't think you can ever have too many pillow covers.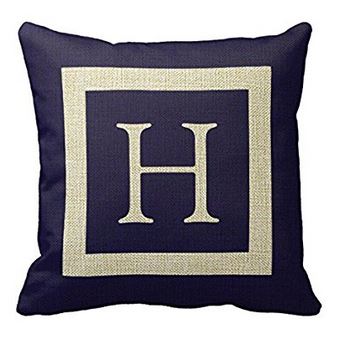 Seasonal: Sometimes it's fun to give a seasonal gift to the person who has everything.
Holiday Wreath Flag – Give a gift to help them decorate their front porch for the season.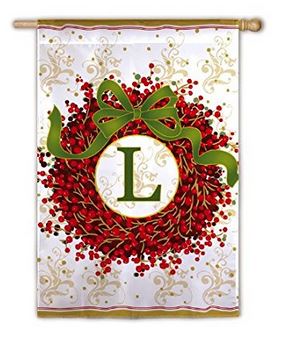 Snowman Door Hanger – This is so cute and can be kept out for Christmas through Winter.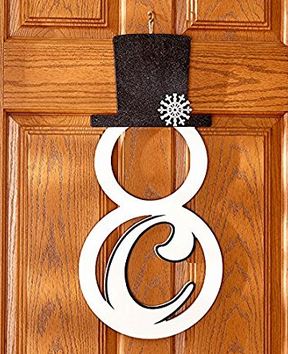 There are so many great ideas in this guide, I hope you were able to find a couple to help you with your gift giving this season.