I added some more decor to our home to take us through Thanksgiving. I crave a calm feeling this time of year, so my home is very uncluttered and simple right now. I love bringing natural looking elements in. This basket and pumpkins remind me of why I love this time of year.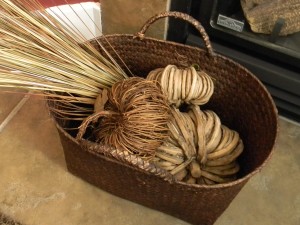 I love my little acorns we collected as a family. The different textures and shapes of the pumpkin, leaf bowl and grapevine balls go perfectly together.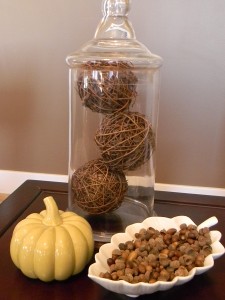 I like the light color of the pumpkins against the dark wall.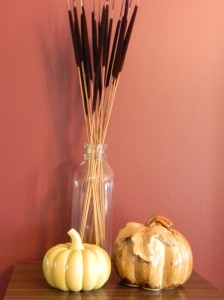 Sometimes just having one thing on a small table is enough.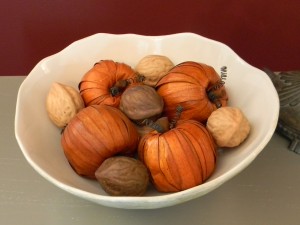 Okay, I couldn't resist adding a little glitter. I love the colors of Fall.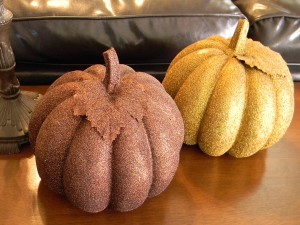 I still have more Thanksgiving decorating to come.
Have a Beautiful Weekend!