This is how the chair originally started.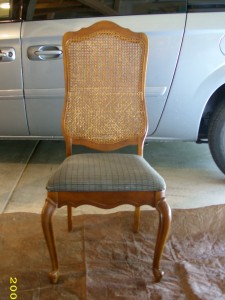 Then last year I painted it black and gave it a new seat.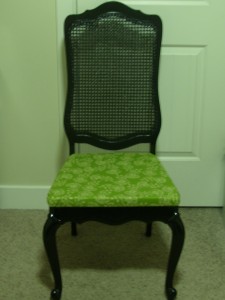 But I used fabric that was too thin and it started wearing badly around the edges.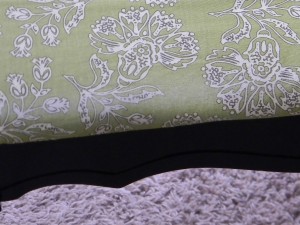 So it was time to recover the seat again. I took the seat off the chair.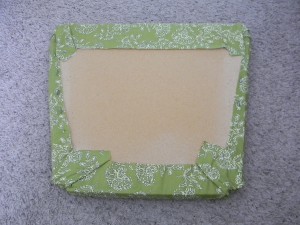 And started removing the staples. Apparently I stapled really good last time because it took me 45 minutes, a screwdriver and vise grips to remove them all.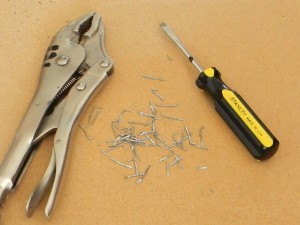 And I was wounded several times in the process.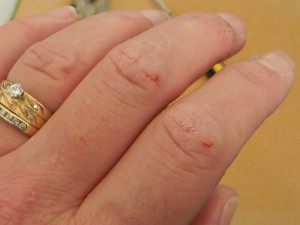 Since I was already taking the seat apart, I decided to add another cushion to it for more padding.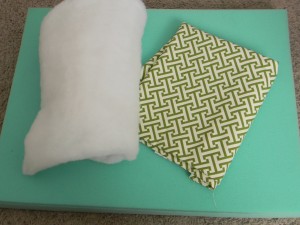 I used the old cushion to trace a pattern onto the new piece. Then I used an exacto knife to cut in out.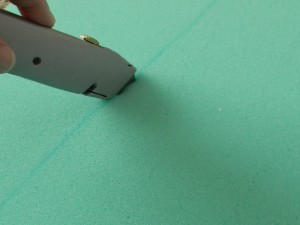 I wrapped batting around the foam to hold everything in place and have something between the fabric and foam.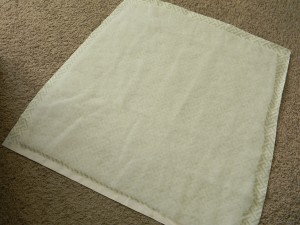 I also added extra batting to the corners where the material had worn the most before. Then I used a few staples to hold the batting in place.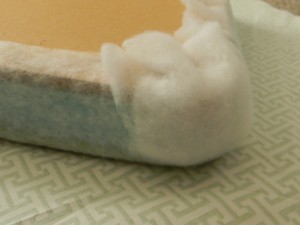 I cut the corners of the fabric to take away some of the excess of the material.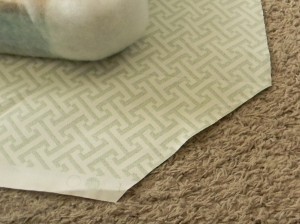 And then wrapped and stapled it to the seat. Do you see that cup? Hubby went and bought me a Coke to help me get rid of my horrible headache. I'd already taken so much medicine I thought I was going to o.d. so it was time to try a Coke.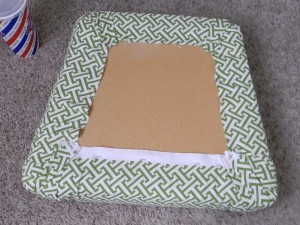 Then I screwed the seat back on the chair.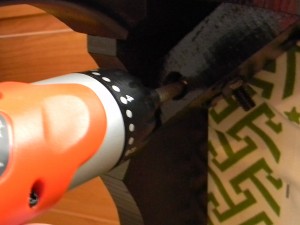 And here it is. It's extra padded now too. Great for spending more time than I should at the computer.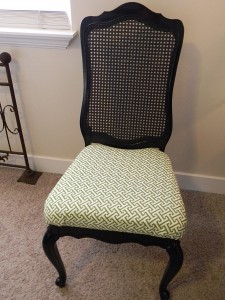 And because I spend so much time here. I added a pillow too. It was a gift from my sister-in-law a few years ago and goes perfectly almost anywhere in my house. I love it. The fabric used for the seat cushion is Waverly Cross Section Green. Don't you love the pattern? I think it would look great on a wall too.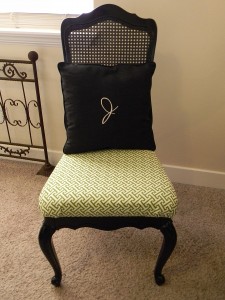 The fabric should last a lot longer this time since I added extra foam and the fabric is a lot heavier. Now I'm going to chill and take care of my headache.
Hope you all have plans for a beautiful weekend. 
I'm linking to:
The Weekend Wrap Up at It's So Very Cheri
Sew Crafty Saturday at Sew Chic and Unique
Sunday Showcase Party at Under the Table and Dreaming
DIY Project Parade at The DIY Showoff
Craft Link Party at Polly Want a Crafter
Transformation Thursday at The Shabby Chic Cottage