Every Friday I share some of my favorite finds of the week. Since the weather is warming up I thought I'd share some of my favorite simple Spring Wreaths. Hang them as is or add ribbon and other decorations to give them your own Spring touch. I'll share some of my own ideas to spruce each one of them up. I've included affiliate links to help you better find the specific wreath. I do get a small commission if you purchase through my link but there is no added cost to you. Thank you for your support!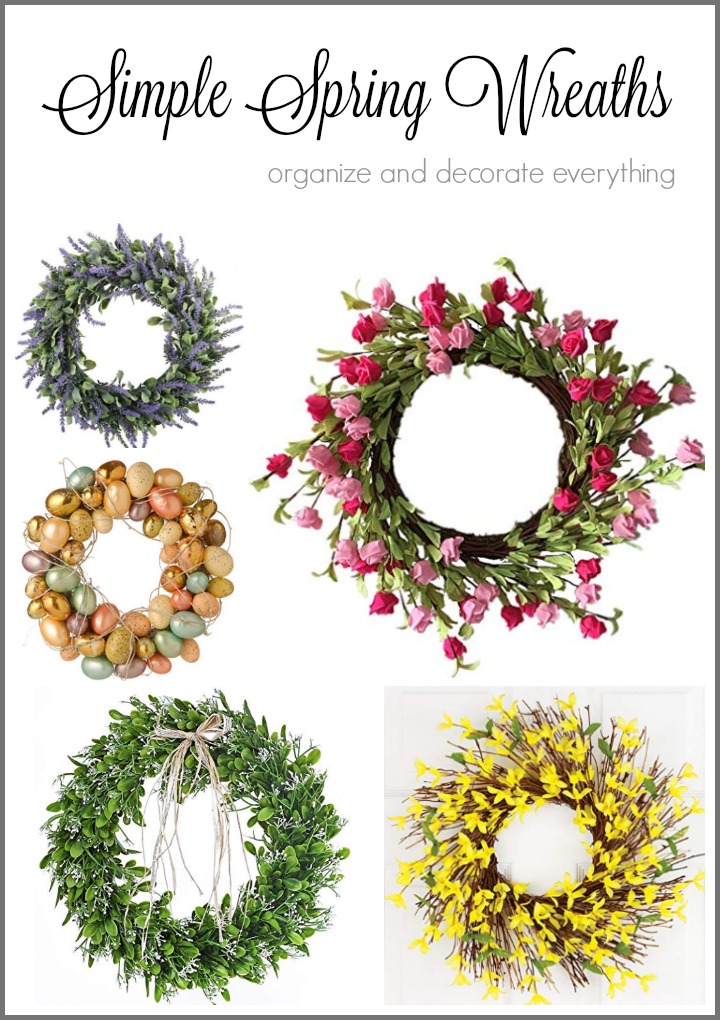 The Forsythia Twig Wreath is one of my favorites. The bright yellow blooms added a beautiful pop of color for Spring. I have this one and usually display it on my front door or over the mantel. You really only need to add a wide colorful ribbon to complete the look for Spring decorating.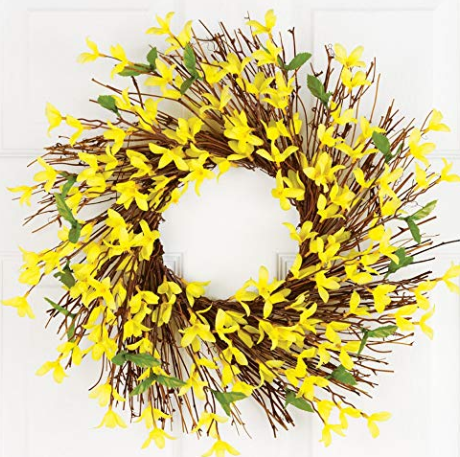 Lavender Wreaths are very popular right now because of the farmhouse trend. This would be beautiful on the front door or inside the home. This is another one you could add a simple wide ribbon to and the look would be complete.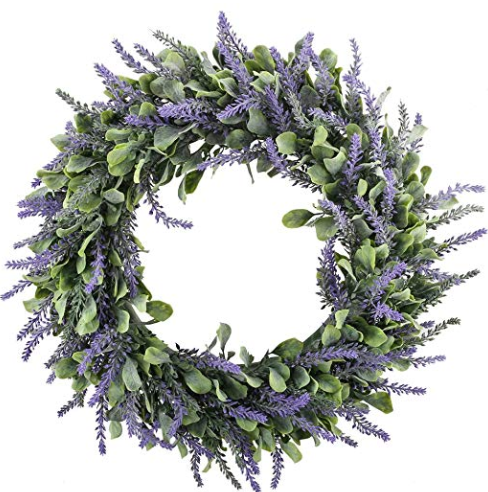 One more floral wreath and then we'll move on to other wreath ideas. The Rose Wreath is another one that just needs a simple ribbon. I love the instant color the floral wreaths add.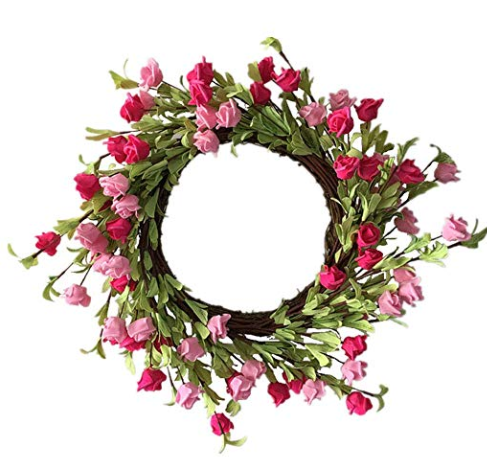 I have always loved olive trees and the shape of the leaves. This Olive Wreath even has a few olives left on it. We have olive trees in our area and I love to trim several of the branches to bring inside. The best part about this wreath is that it looks great and will never die. I would layer a few colorful ribbons to hang this from on the door or in front of a window.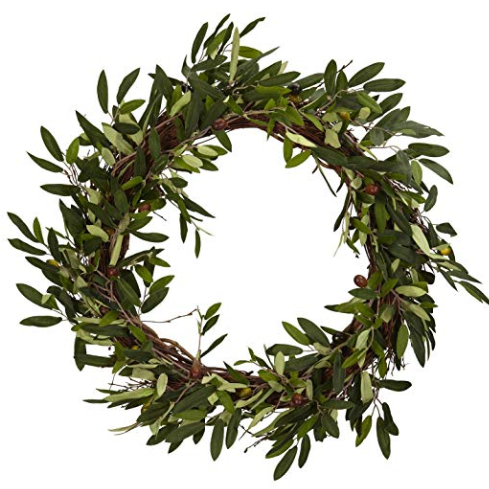 Here's another great option for a green Wreath. It has little white berries on it and comes with the ribbon. I would personally take the ribbon off and add my own. I think it needs a more substantial ribbon but probably in a pastel color or even white.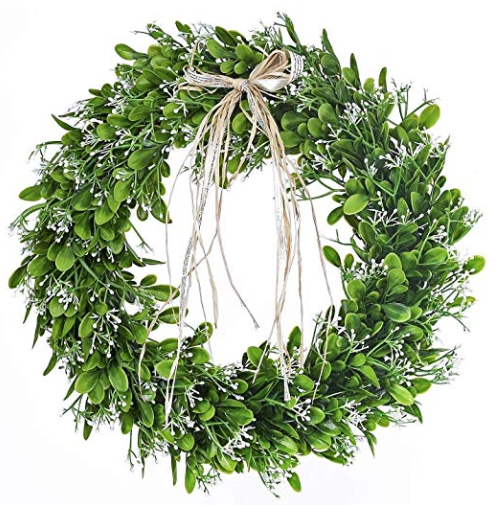 If you want a green wreath but are looking for something a little different this square artificial Boxwood Wreath would be a good choice. I would probably add a few colored eggs to the bottom right or left hand corner and maybe hang it by a wide pink or purple ribbon.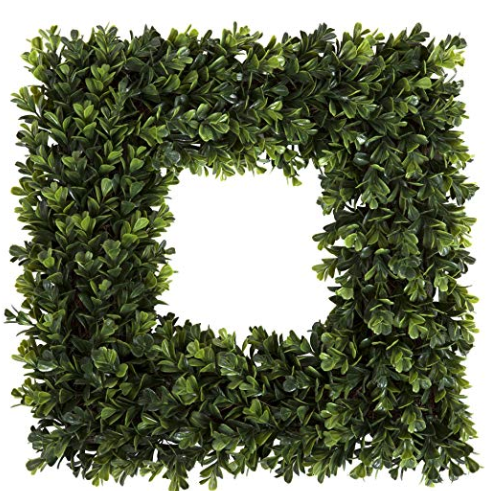 You could also opt for a Preserved Boxwood Wreath. It definitely looks more like the real thing but they don't last forever. With that being said I have 3 that are about 4 years old and they still look great. The leaves are starting to get a little brittle though. I have mine hanging over old windows in my house. In the spring I stick a little chick or bunny in the center of each of them.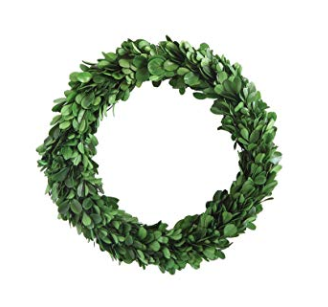 I love how it seems everyone has got on board with succulents lately. This Succulent Wreath is perfect if you want something green but not the standard wreath. It would look great hanging from a wide burlap ribbon. You could add a few colorful succulents to it if you want more color.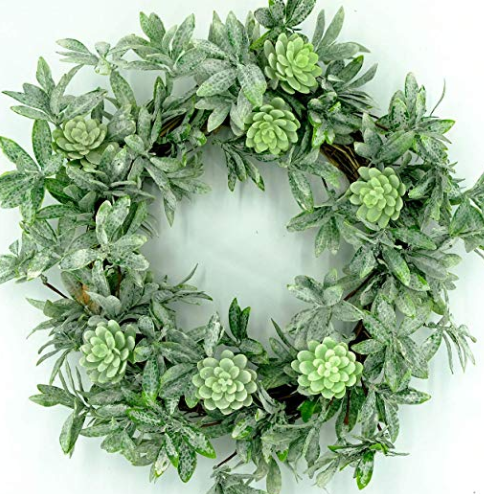 A Cotton Wreath is perfect for my farmhouse friends or if you like to decorate with a lot of white. It's a simple lovely wreath that only needs a ribbon of your choice to be added.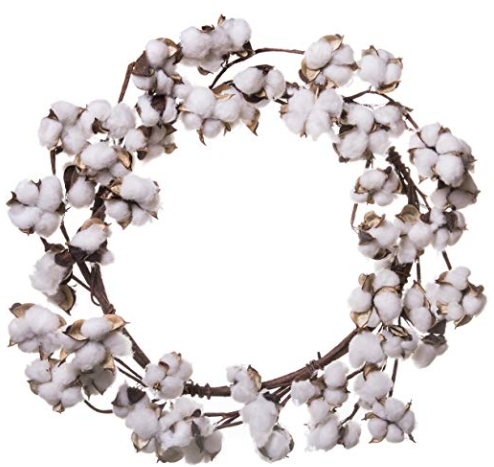 The last wreath I'm going to share is obvious for Spring. This Easter Egg Wreath is full of beautiful detailed eggs. Add a simple pastel ribbon to complete the look.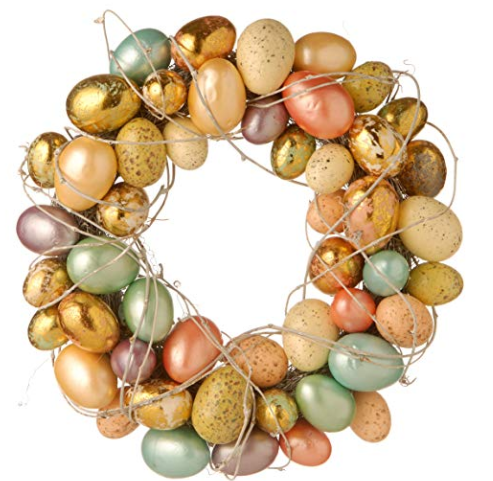 Which wreath is your favorite for Spring?