A couple days ago I talked about using up some of my jewelry making stash. I made a quick and easy bracelet. This time I made a fun shell necklace only using things I already had on hand. Please excuse my almost 50 year old neck. My 2 younger necks (Amanda and Emilee) were busy with other things.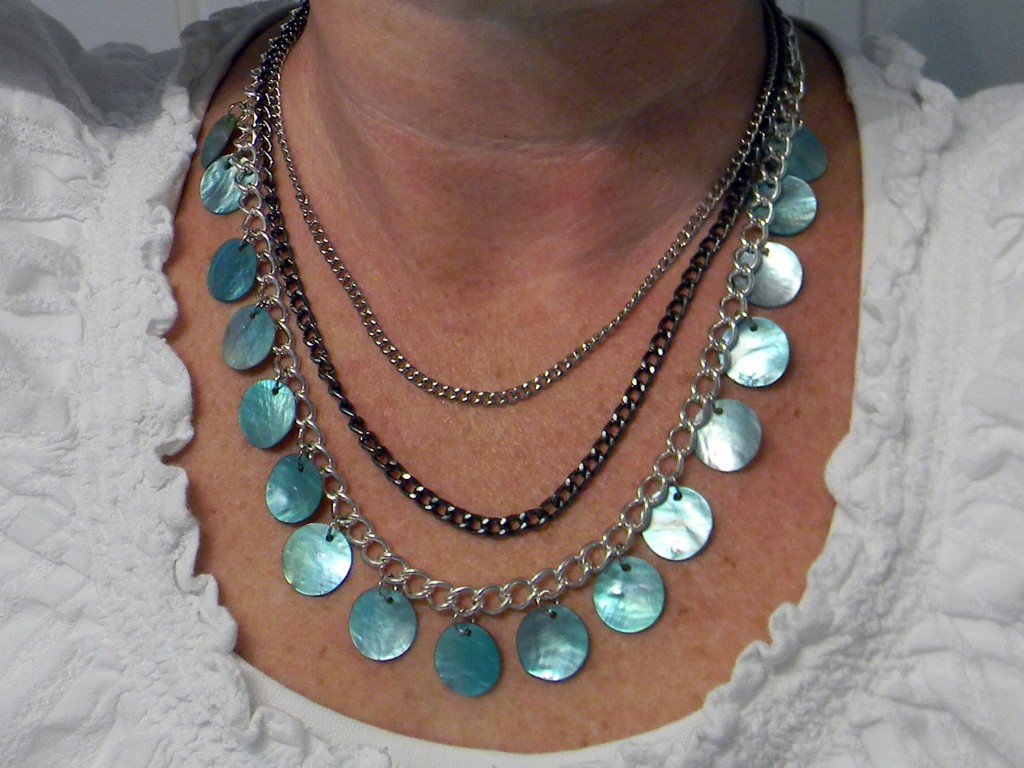 I started out with various chains, jump rings, shell beads, a lobster clasp, and pliers. My chain measurements are: 20″, 18″, 16″ and the extender is 3″.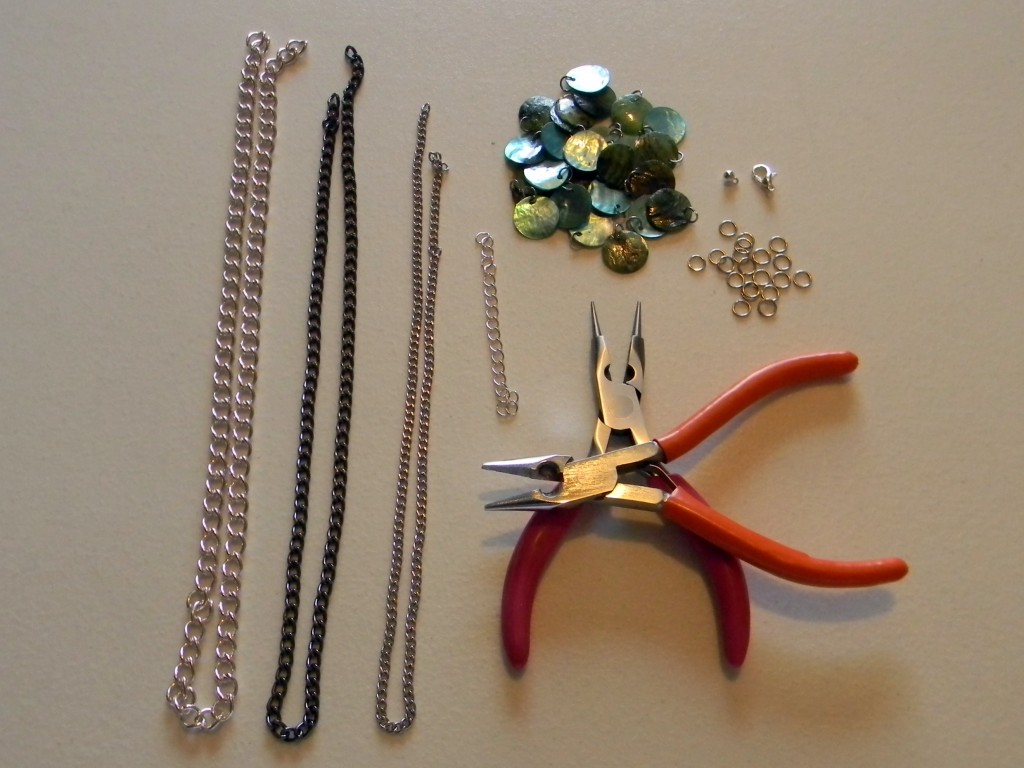 Open the jump ring and attach all 3 chains (remember twist, do not pull).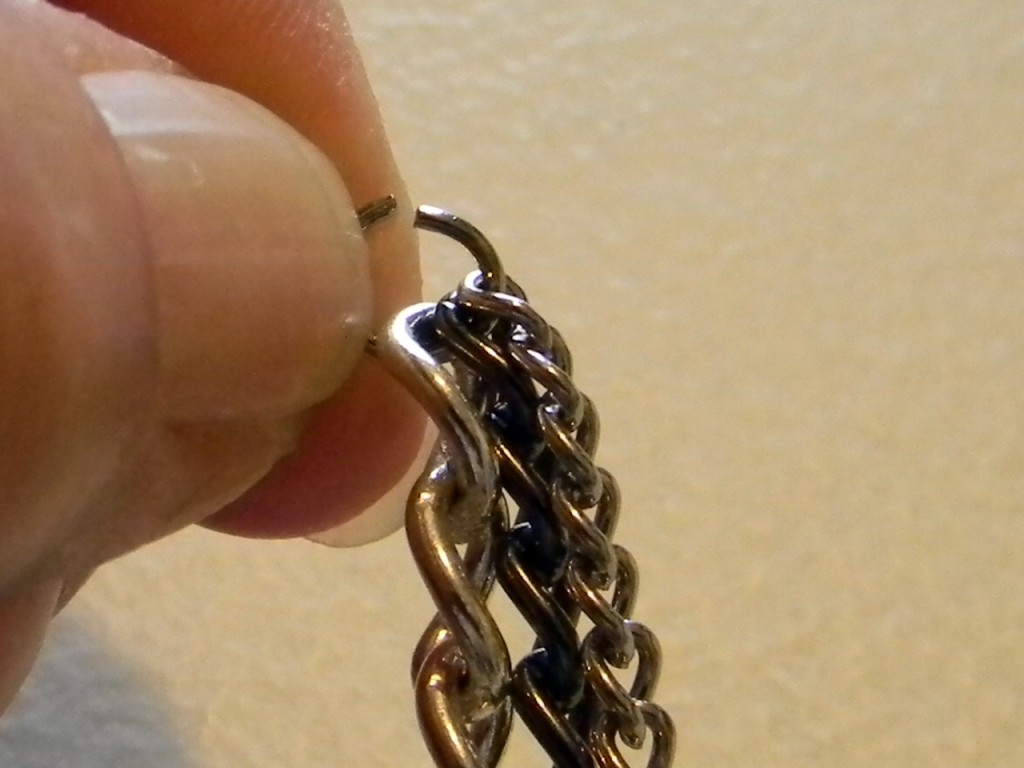 On the same jump ring, add the lobster clasp. Then close.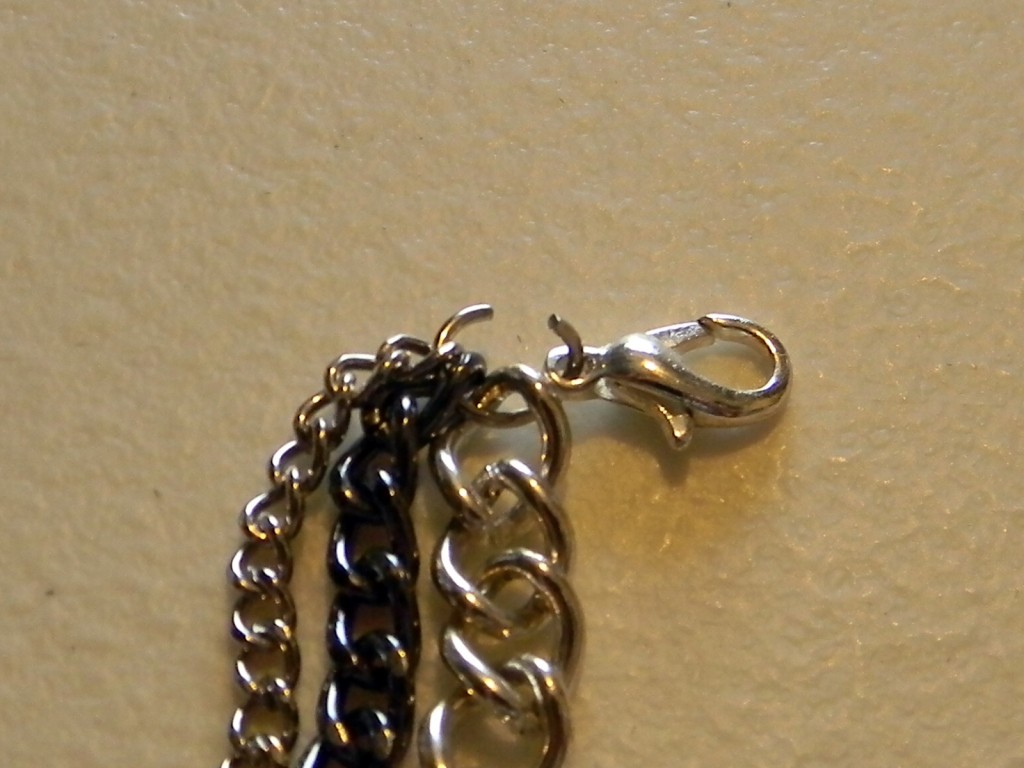 Attach a jump ring to the other end of the chains and add the extender chain, then close.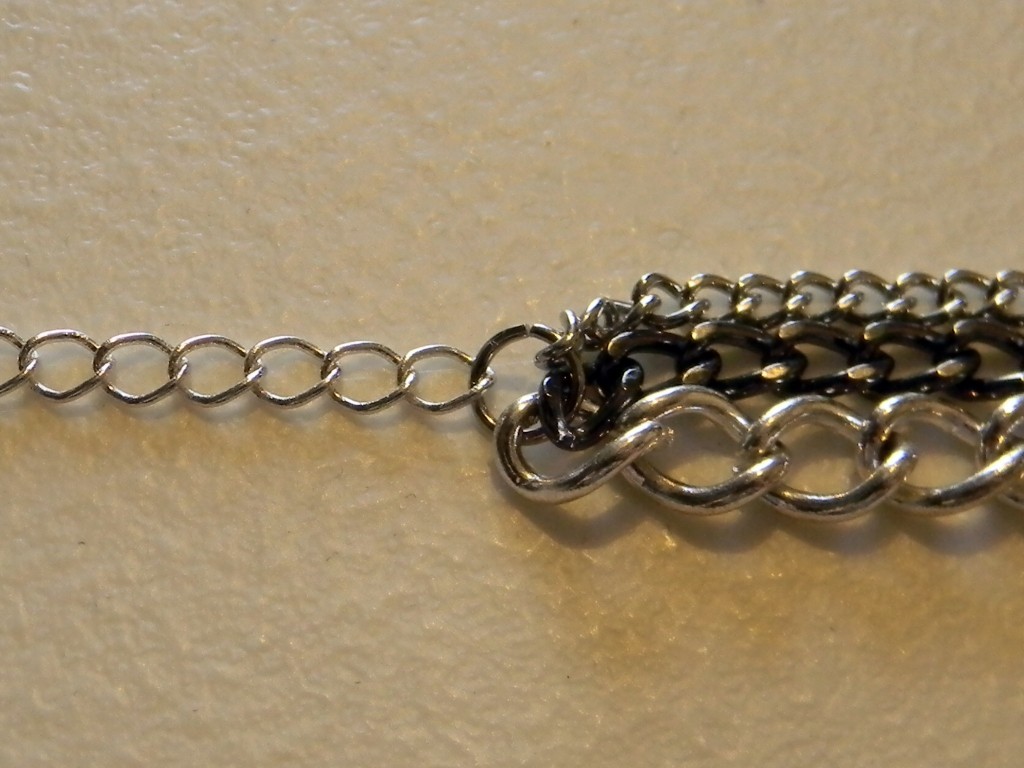 I added a cute little ball bead to the end of the extender chain (I don't know the real name of this but you know what I mean) just for fun. And because I have short hair you can see it.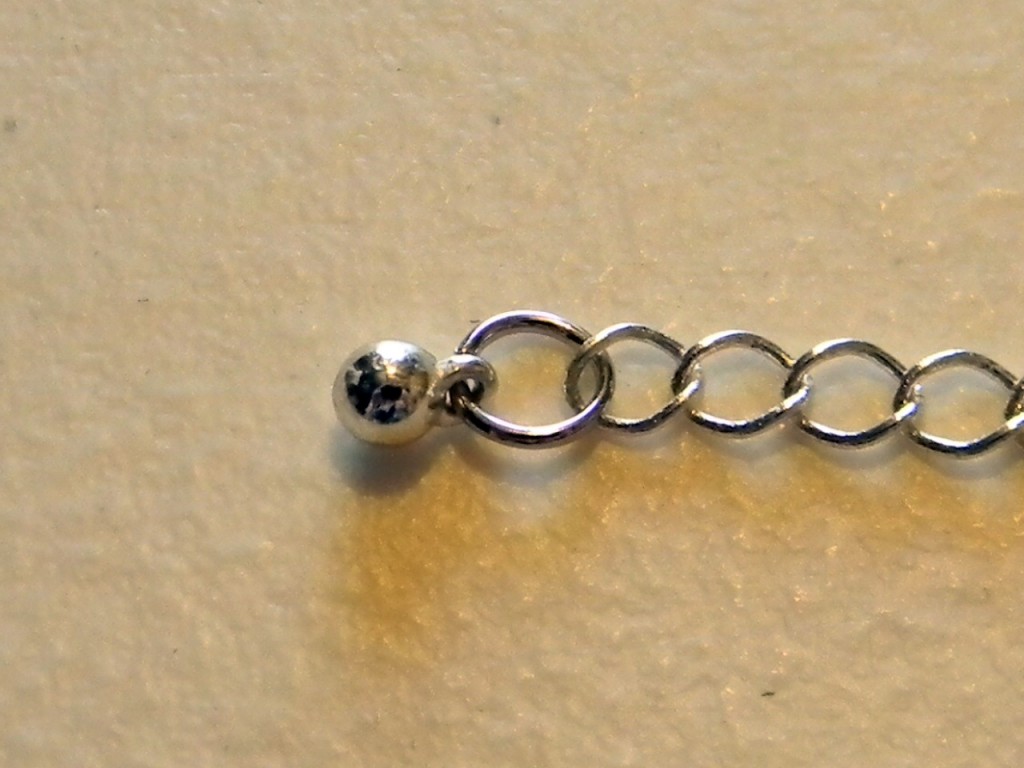 Then I decided on the spacing of the shells by skipping 2 links in the chain.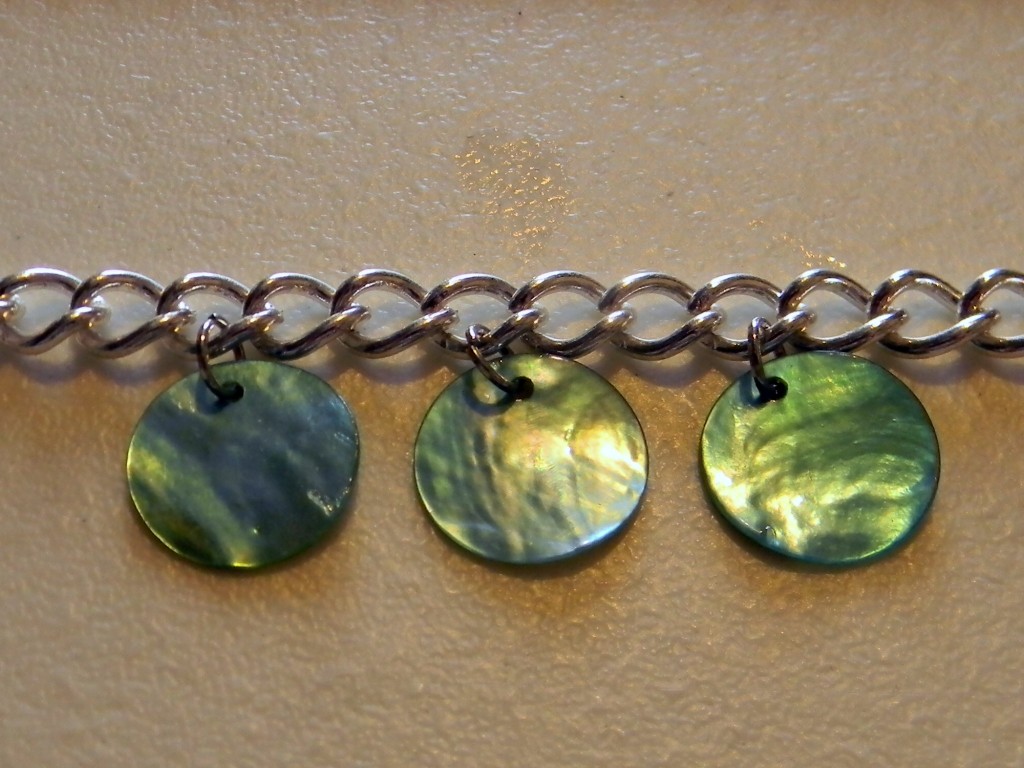 I started in the center of the necklace and worked out so everything would be even when I finished.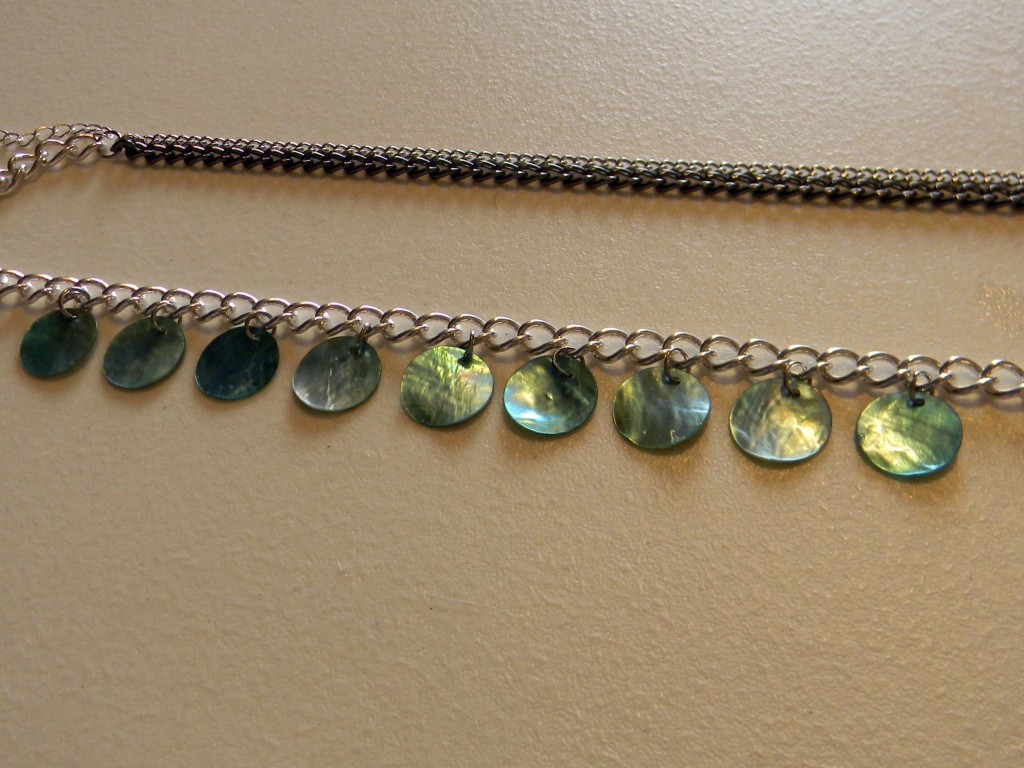 Ta-Da! Another piece of jewelry I didn't have to spend a dime on. Maybe you have some jewelry making pieces you can get creative with. Or is there a piece of jewelry you're not crazy about anymore? Take it apart and make something new you'd love to wear. Isn't it a fun Summer necklace? I have another super simple necklace I'll be making in a couple days.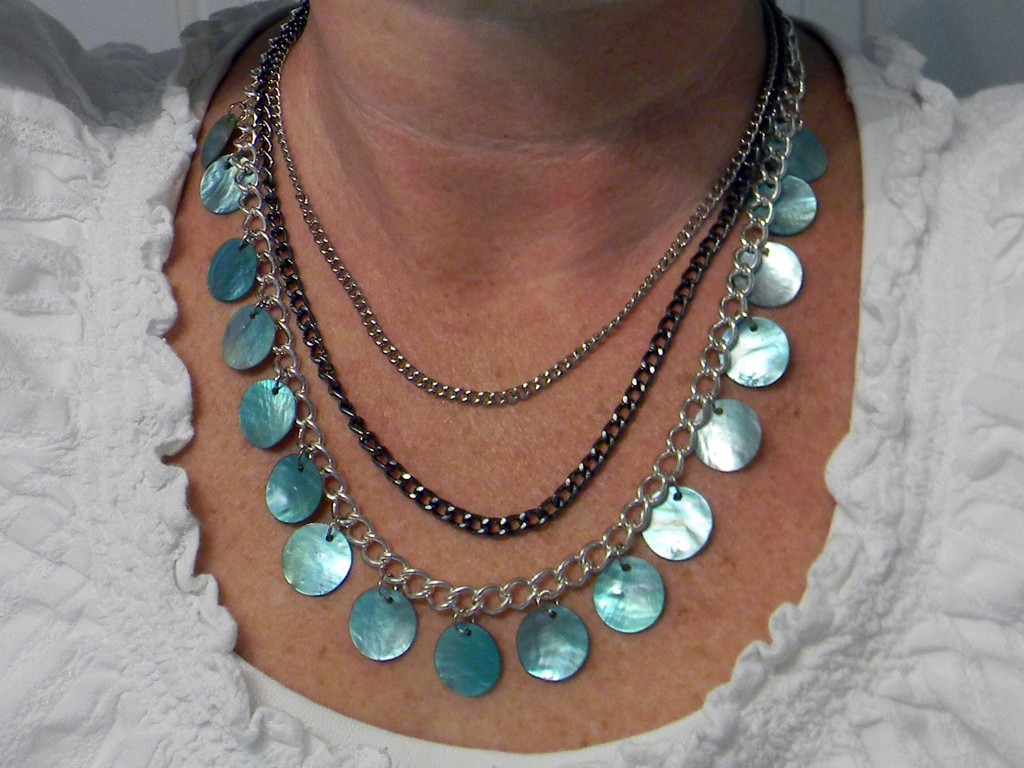 I'm linking to these awesome blog parties:
Show and Share Day at Just a Girl
Motivate Me Monday at Keeping It Simple
Tutorial Tuesday at Hope Studios
Tip Me Tuesday at Tip Junkie
Show and Tell at Blue Cricket Design
Look What I Made at Creations by Kara
Transformation Thursday at The Shabby Creek Cottage