Yes, I made another sunburst mirror. Apparently I can't get enough of them. Thank you for all your great suggestions for another mirror and because I love them so much I'm sure I'll be making some of your ideas to put in other areas of my home. In fact I already have an idea for one that I will be making next week. But this idea came to me in the D.I. (thrift store) a couple days ago. Can you tell what it's made from? Umm, I think I gave it away in the title.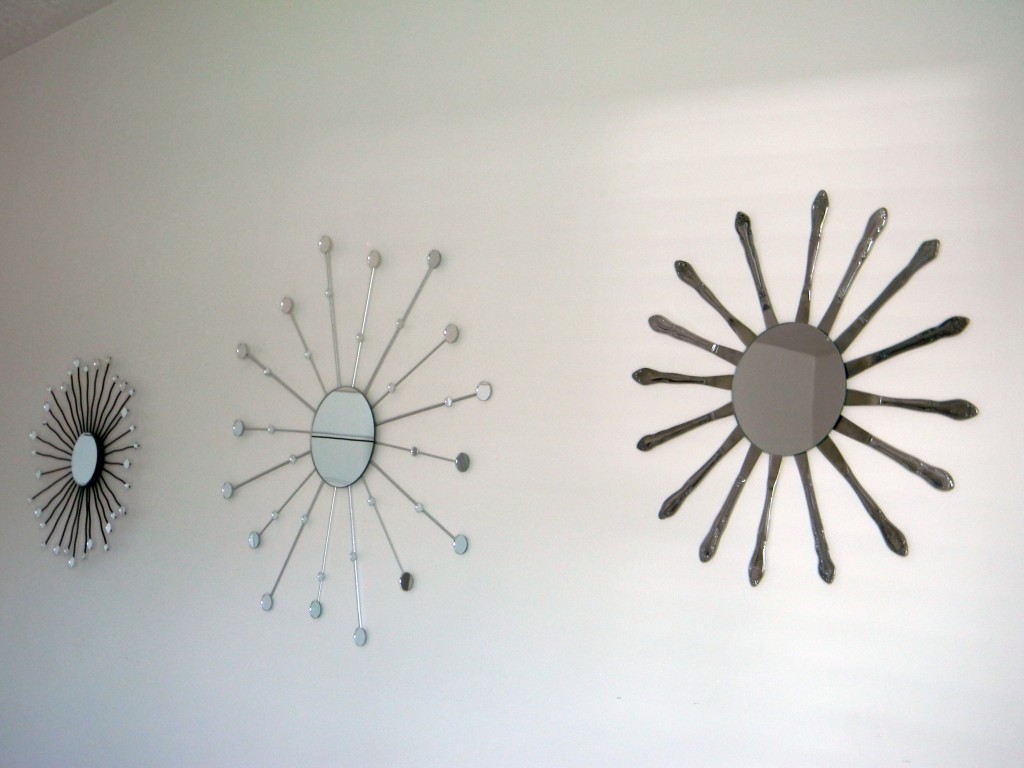 All the utensils are 12 for $1 so I grabbed 24 for $2. I didn't end up needing all of them but I'm sure I'll find some other uses for the extra knives. I already had the mirror. I bought a huge pack of mirrors a few years ago on clearance at a craft store. I still have about 5 mirrors left, which is why I'm pretty sure there are more sunburst mirrors to come. My craft room is in an unfinished basement, that's why you can see the reflection of the ducting in the mirror.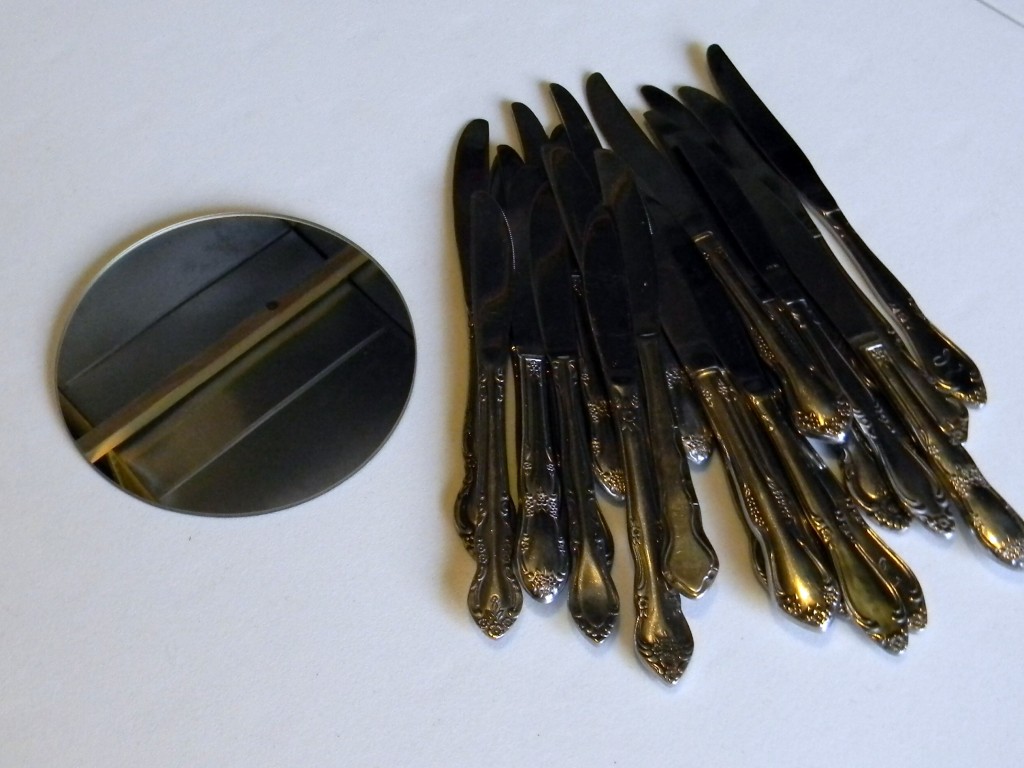 I found these monogrammed ones and had to have them. I wish there would have been some J's too.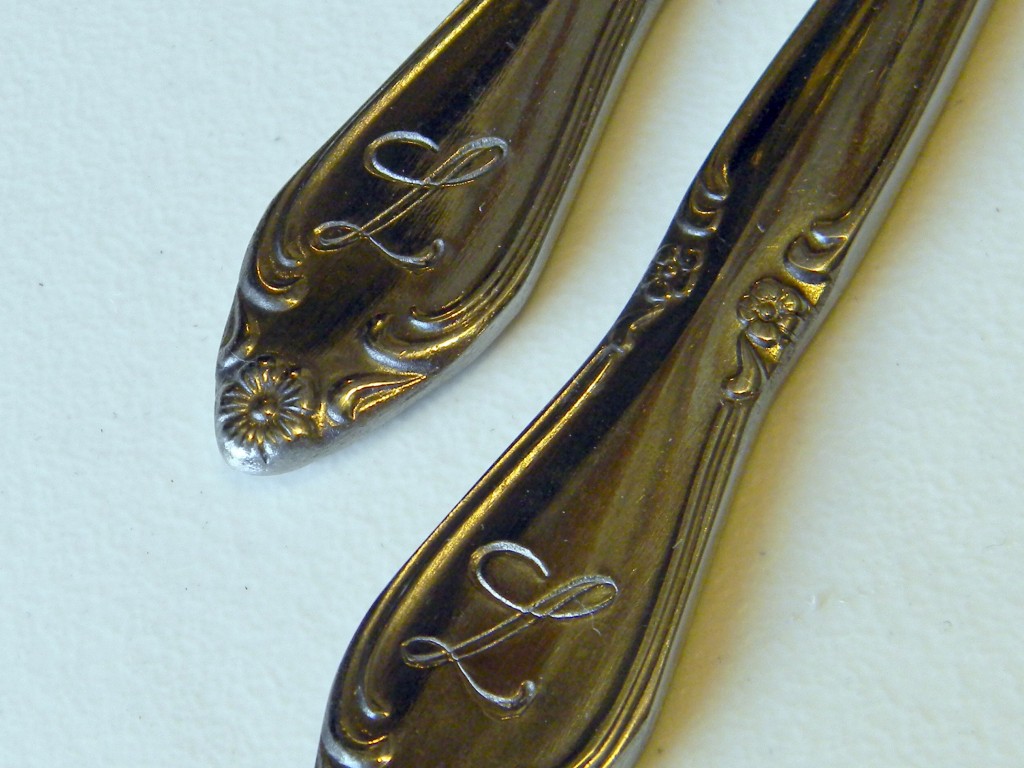 I started by placing 4 knives first and measuring to the center of the mirror. I used E6000 glue for this project and let it dry over night.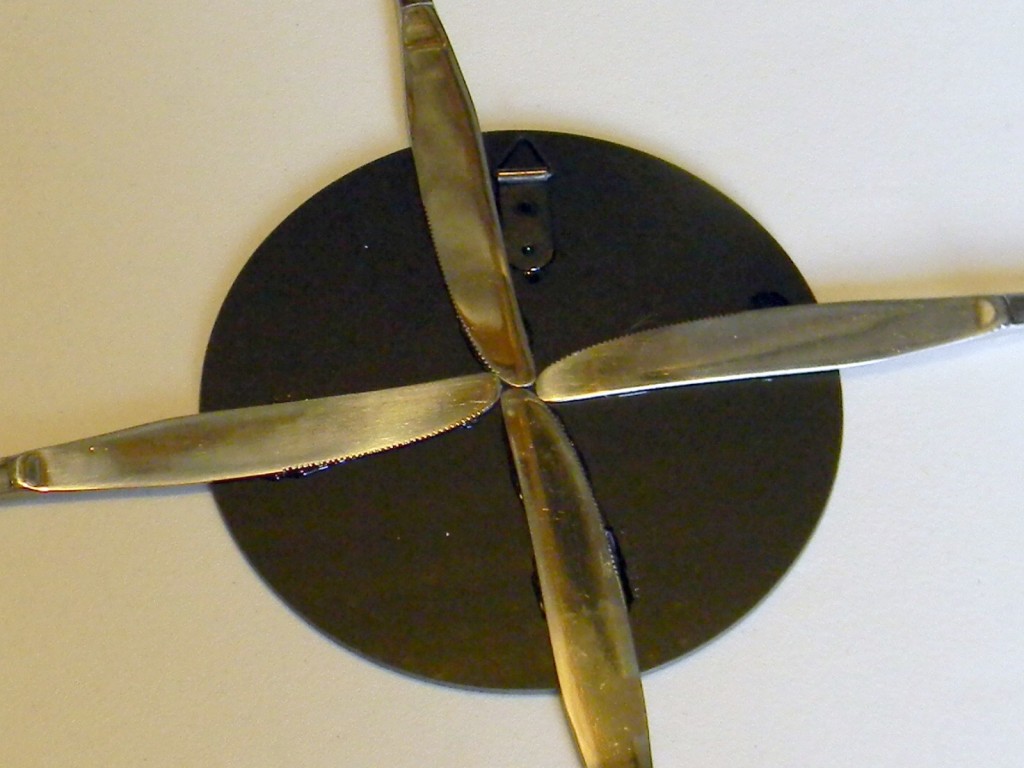 Then I placed the other knives. I didn't measure at this point. I just eye balled it. The back turned into a big hot mess. Good thing no one's going to ever see the back. Oh, except all of you. E6000 doesn't set quickly so I had time to move things around if I needed too.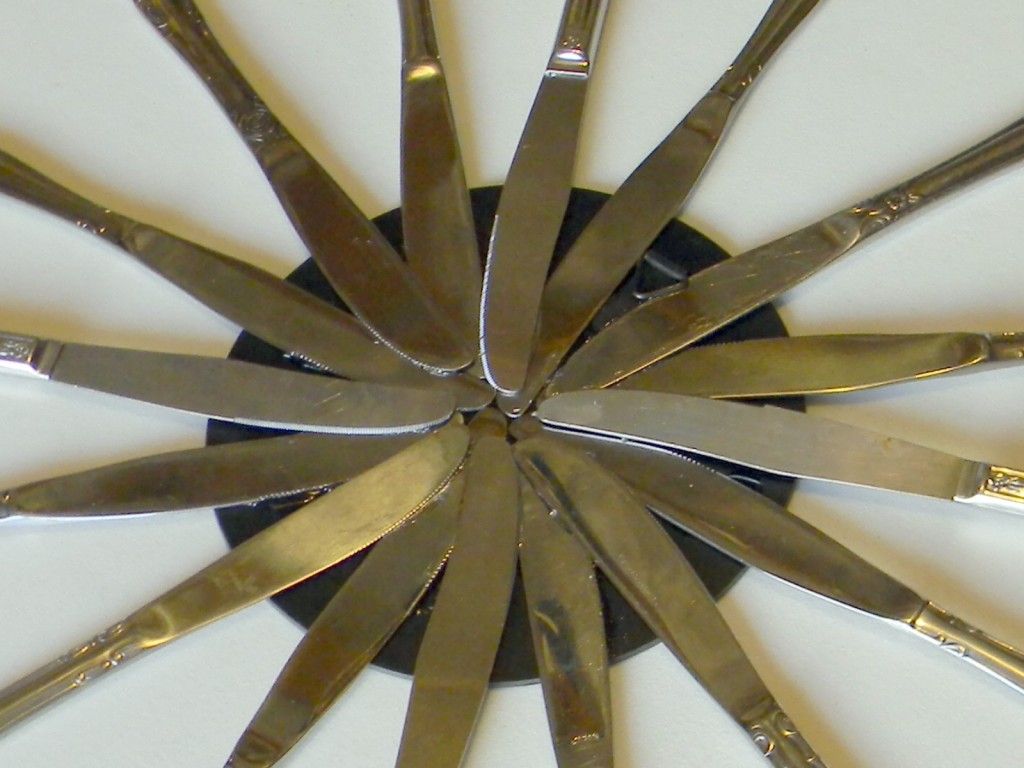 The next day I hung it on my bedroom wall with the other 2 mirrors.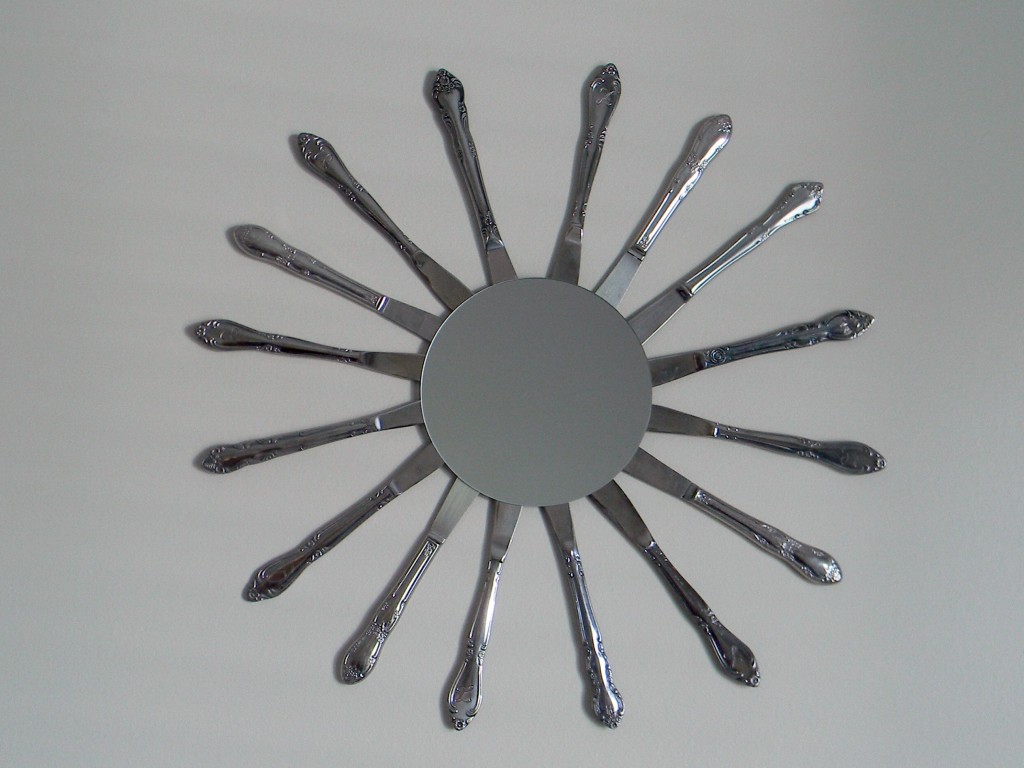 What do you think? I'm really liking my sunburst mirror wall. I think the mirrors will really stand out on the wall once I paint and stencil it. I know I might tire of the mirrors at some point that's why I don't feel bad knowing I only spent a total of $11 on all 3 mirrors. Hubby pointed out that I sleep under the knife mirror. It's really heavy so I hope it never falls. 
I'm linking to these awesome blog parties:
Frugal Friday at The Shabby Nest
Friday Flair at Whipperberry
Remodelaholics Anonymous at Remodelaholic
Saturday Nite Special at Funky Junk Interiors
DIY Project Parade at The DIY Showoff
Get Your Craft On at Today's Creative Blog
Trash to Treasure Tuesday at Sassy Sites
Hookin' Up With HOH at House of Hepworths