This is a repost of the back-to-school kit I made for the boys last year. I'm a horrible mom and didn't make one this year, but I thought I'd give you an idea if you wanted to make something this year for your kiddos before they head off to school.
Here's a picture of the Survival Kit letter. It's a combination of other letters or tags I've seen.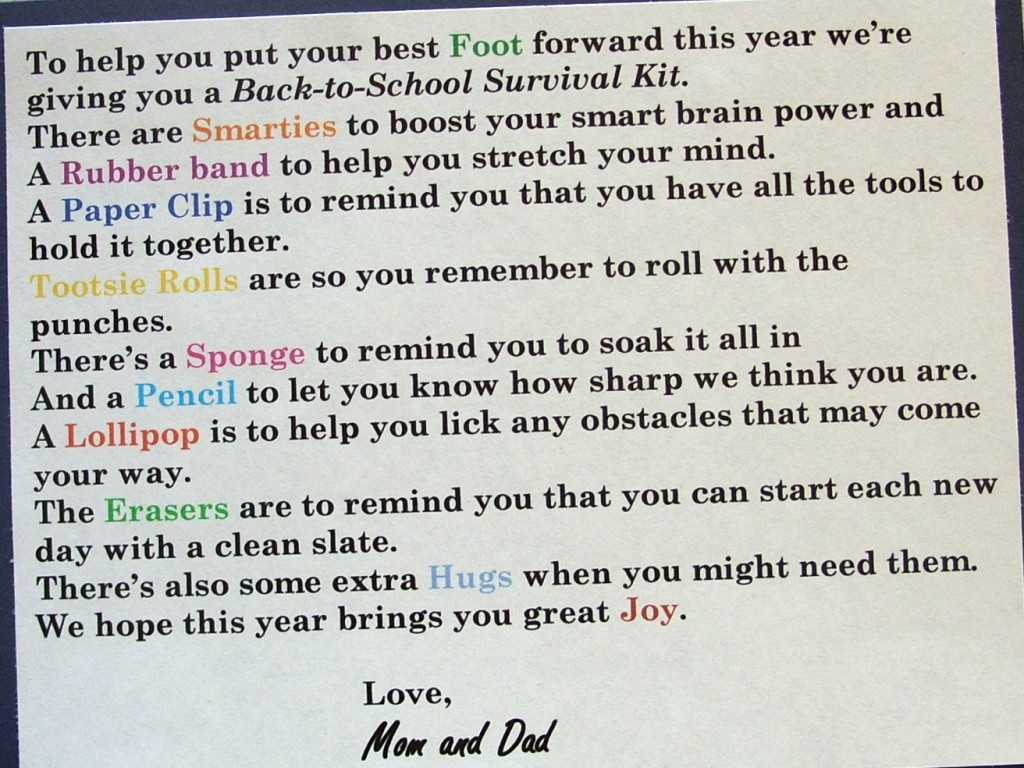 I gathered all the supplies for each kit and placed them in a clear bag. The rubber band is missing from this picture.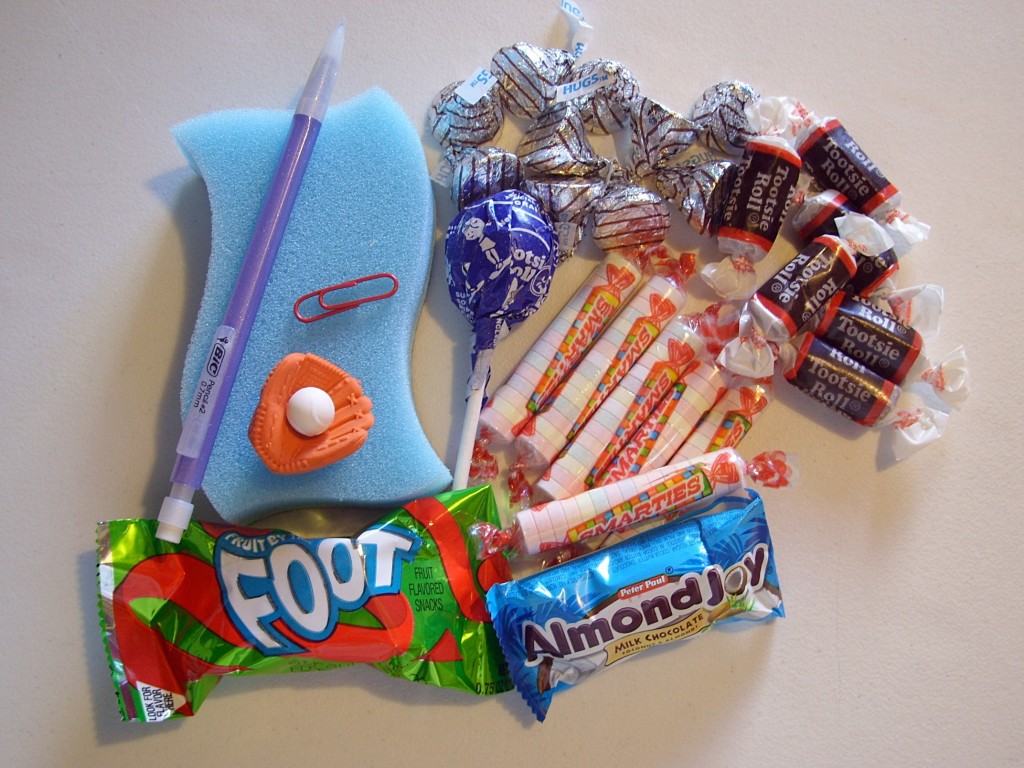 Then I trimmed the letter and backed it with cardstock.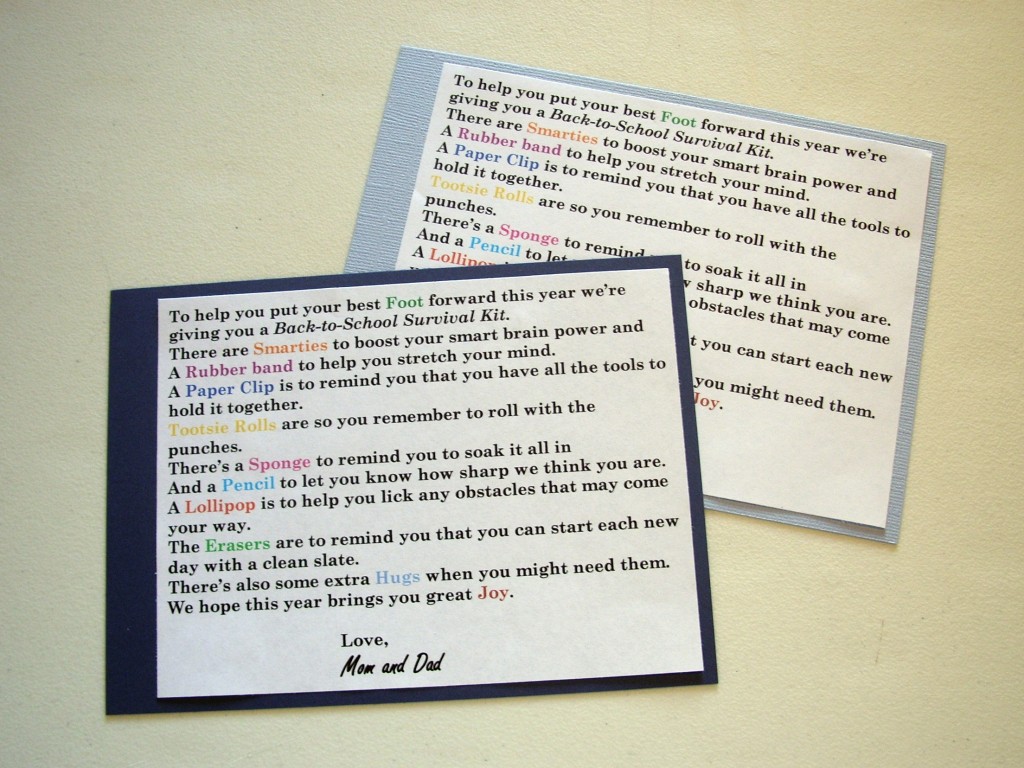 Punched a hole in the letter and attached it to the bag with a ribbon. Such a simple thing to mark the beginning of a new school year. The boys loved them. I don't know why I didn't do it this year. Bad Mom!