I'm always trying to use supplies I already have on hand. Today I decided to make a shell ball using a ping pong ball and some small-ish shells. We collected these shells from the beaches of California, Florida, Maryland, and Virgina.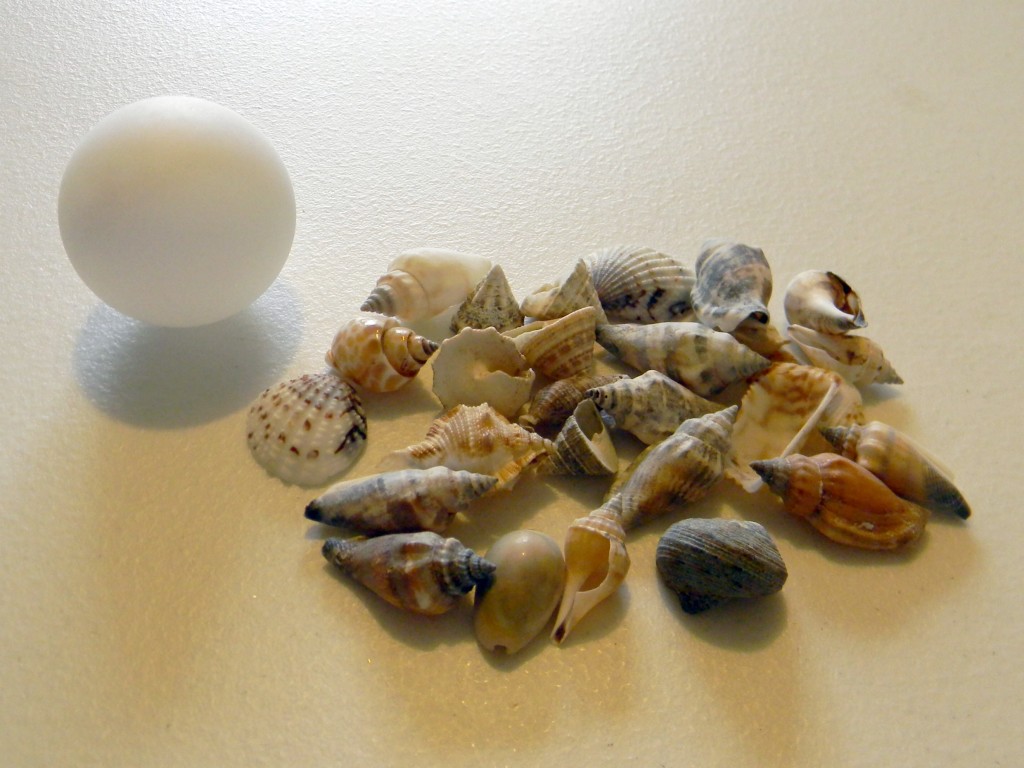 There was nothing planned out in the placement of the shells. I just used a glue gun and started gluing.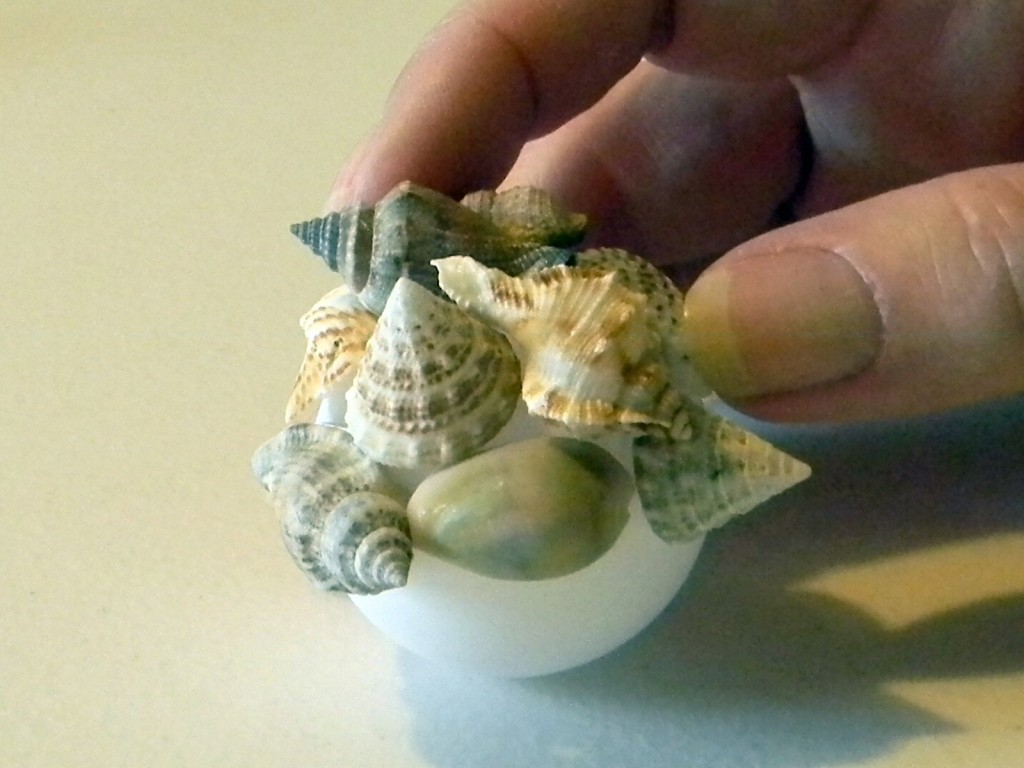 Ta-Da! A cute little shell ball.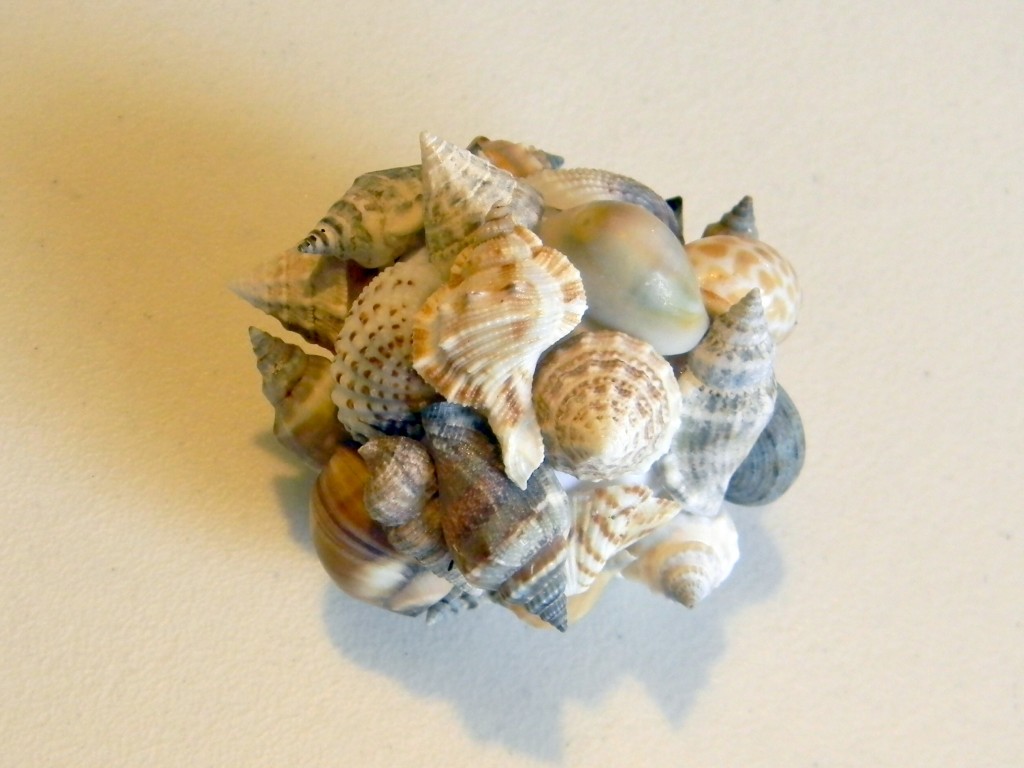 Then I had to find a place for it, so I finally took down my 4th of July decorations and redecorated the entry shelf.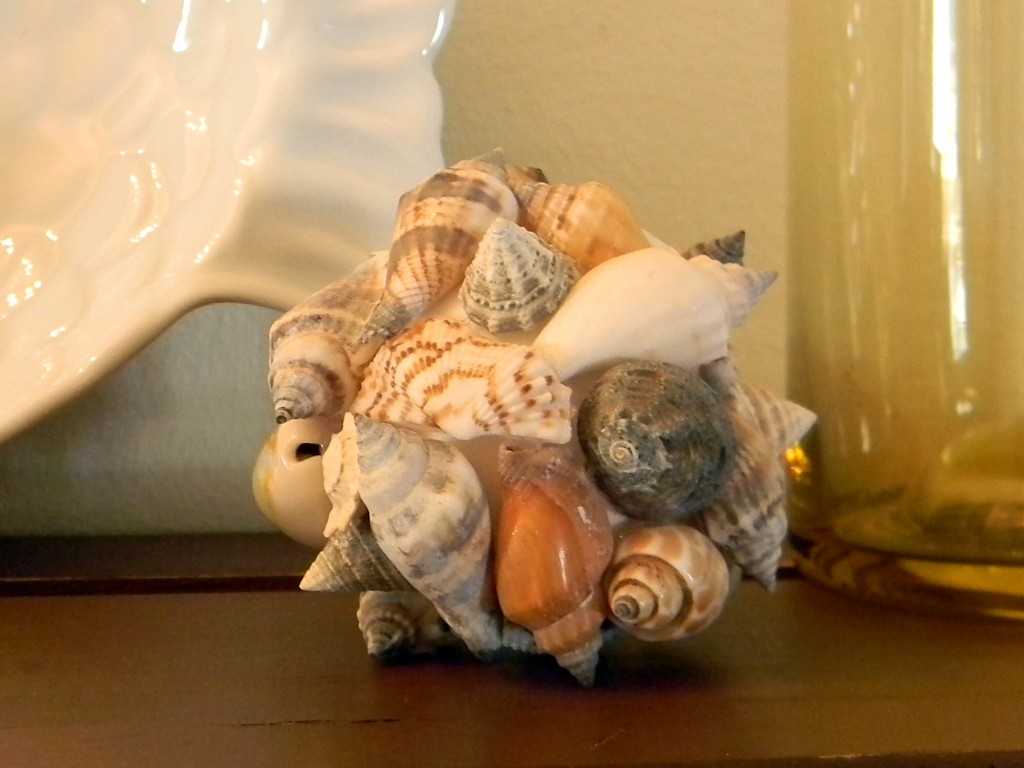 The shell ball was placed by a yellow-ish glass bottle and a fun fish dish. The fish dish was bought from Hobby Lobby last year on clearance.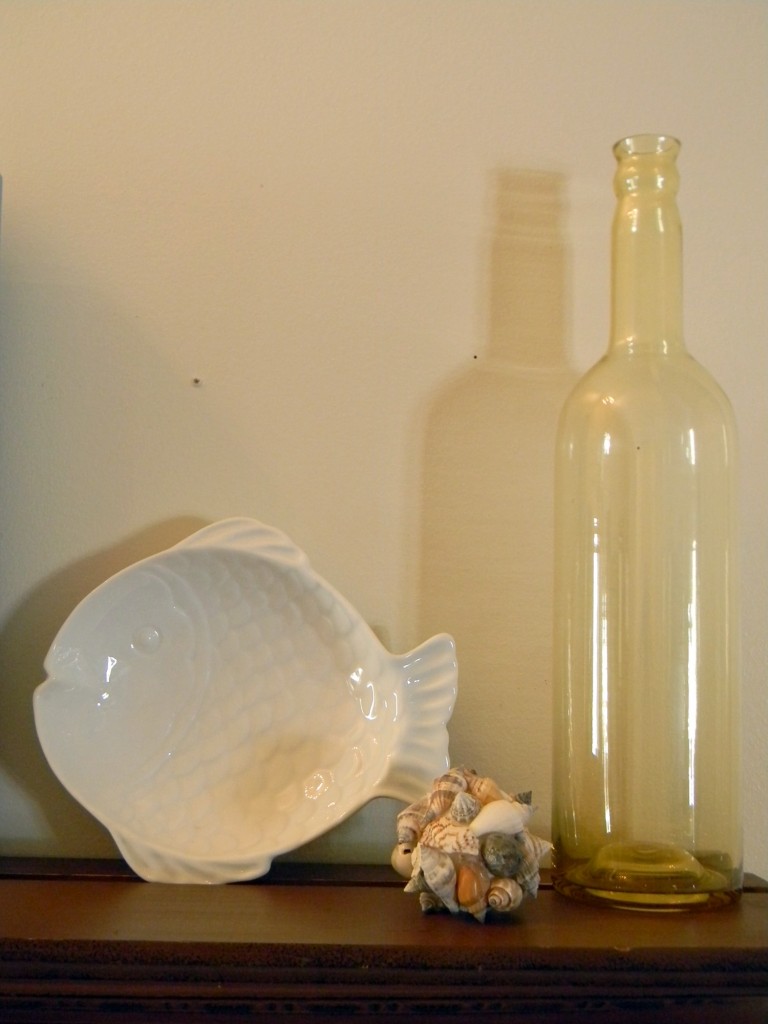 On the other side of the shelf is an hour glass and a wicker candle holder. The candle holder is usually outside on the deck. It has a glass insert, but it got so hot outside the candle melted into the insert and I haven't dug it out yet, so I just took the whole piece out.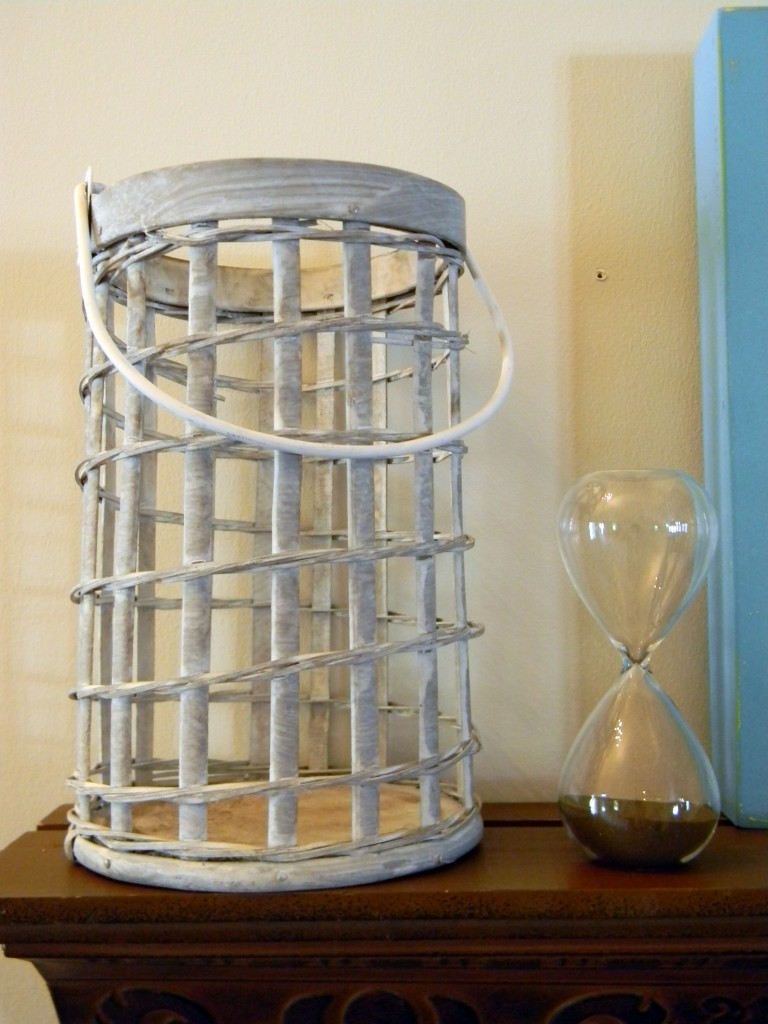 Here's the finished Summer shelf in the entry. And the best part; yep, you guessed it! I already had everything at home so it was free.