I finally got a wall completely painted. It's a short wall, but it's a wall and it's painted and decorated. The paint color is Valspar Aspen Gray. It's slightly darker than the dining room wall (Valspar Woodlawn Colonial Gray). The rest of the living room will be painted the same as the dining room. I love the contrast between the wall and the white trim and door. That skinny door is my pantry (it's so small, you should feel sorry for me).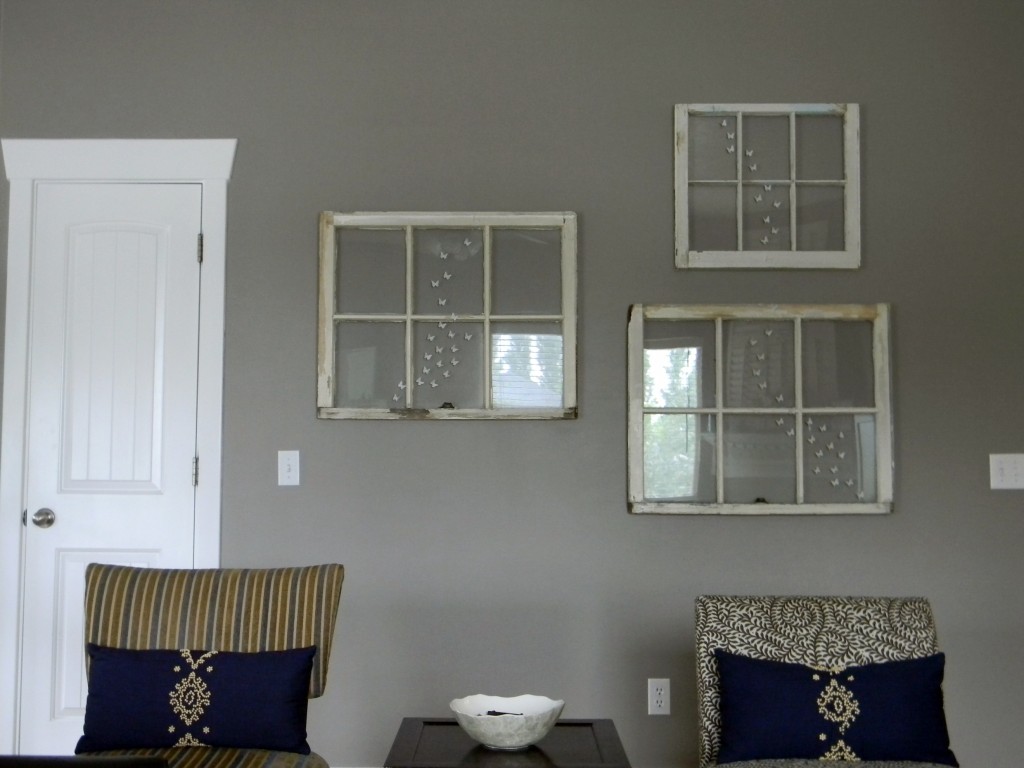 Aren't these windows great? I already had the smaller window and my wonderful niece gave me the 2 bigger ones. I knew right where I wanted to hang them when she gave them to me, I just needed to get that wall painted first. Thanks Anne!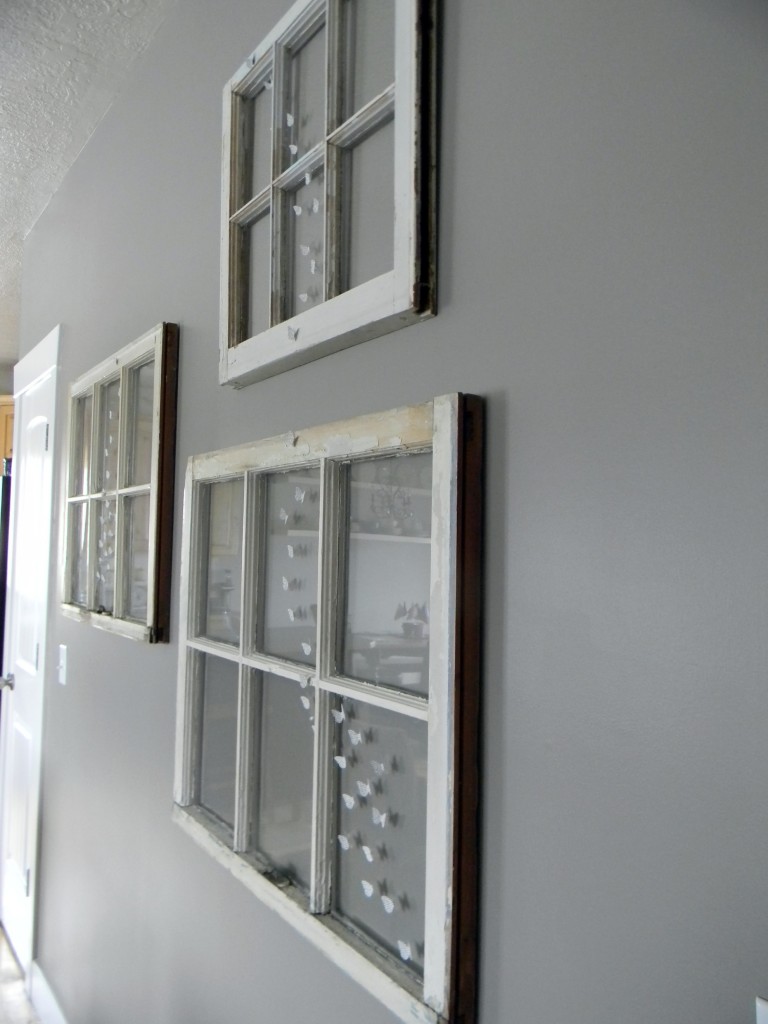 Here's the wall before I painted. I don't remember the color. I really liked it for a few years.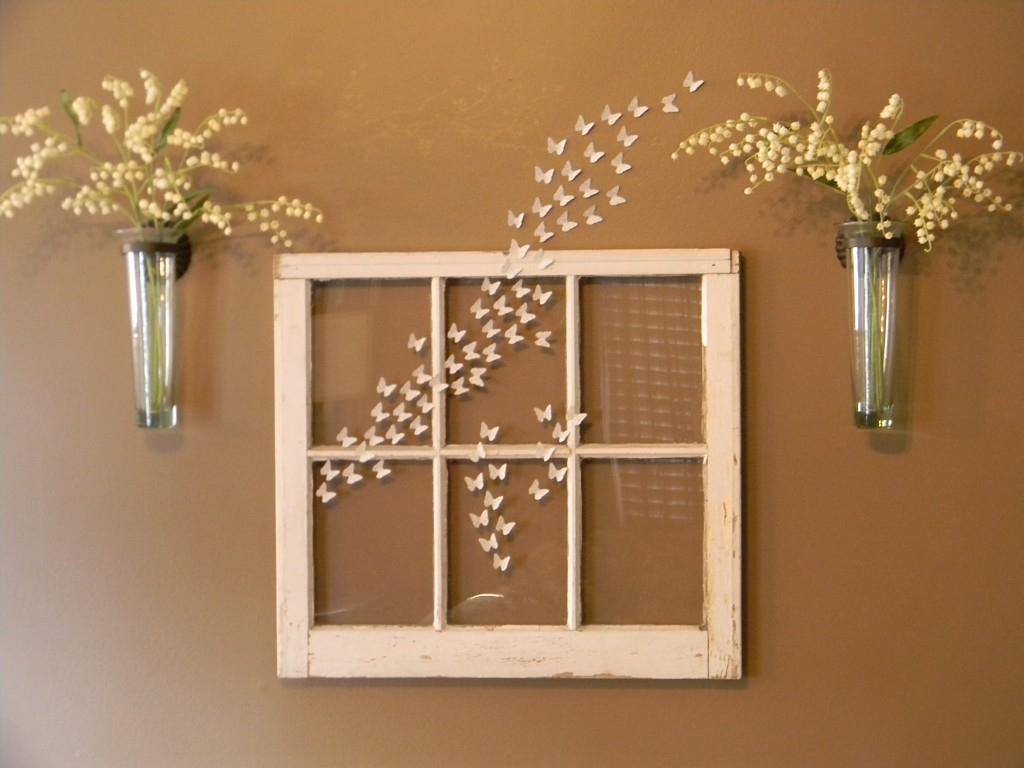 But I'm totally loving this gray now and how fresh it feels.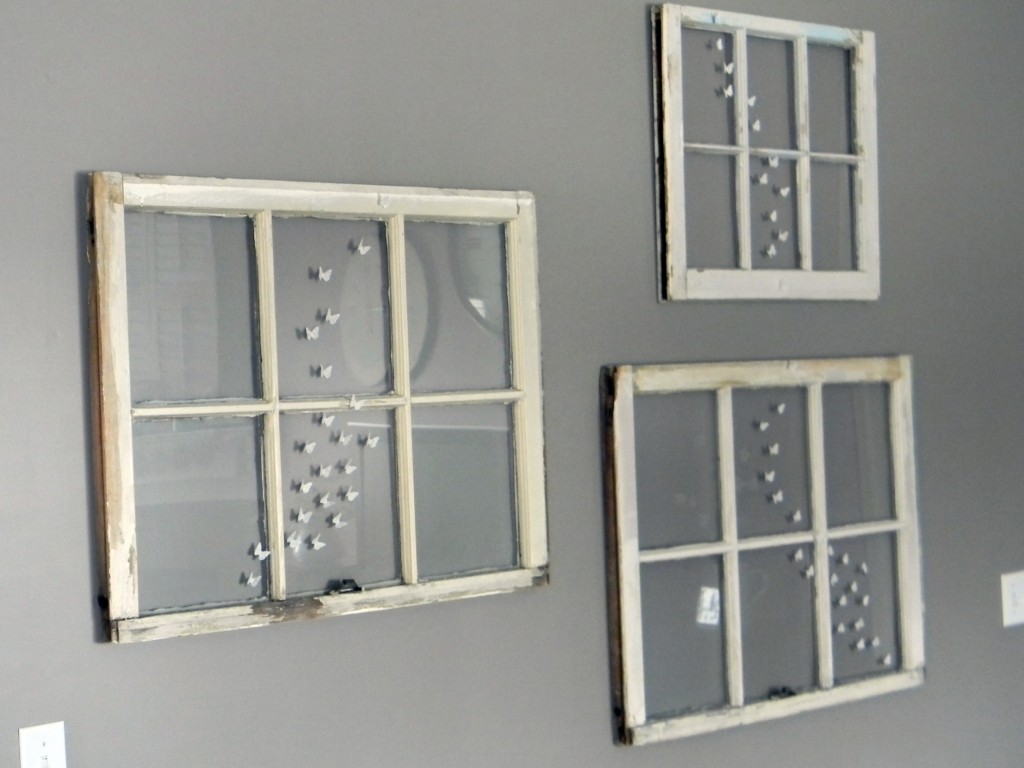 I love the butterflies and since it's still Summer I thought I'd put them back up for a while. Yay, one wall down, 2 1/2 more to go.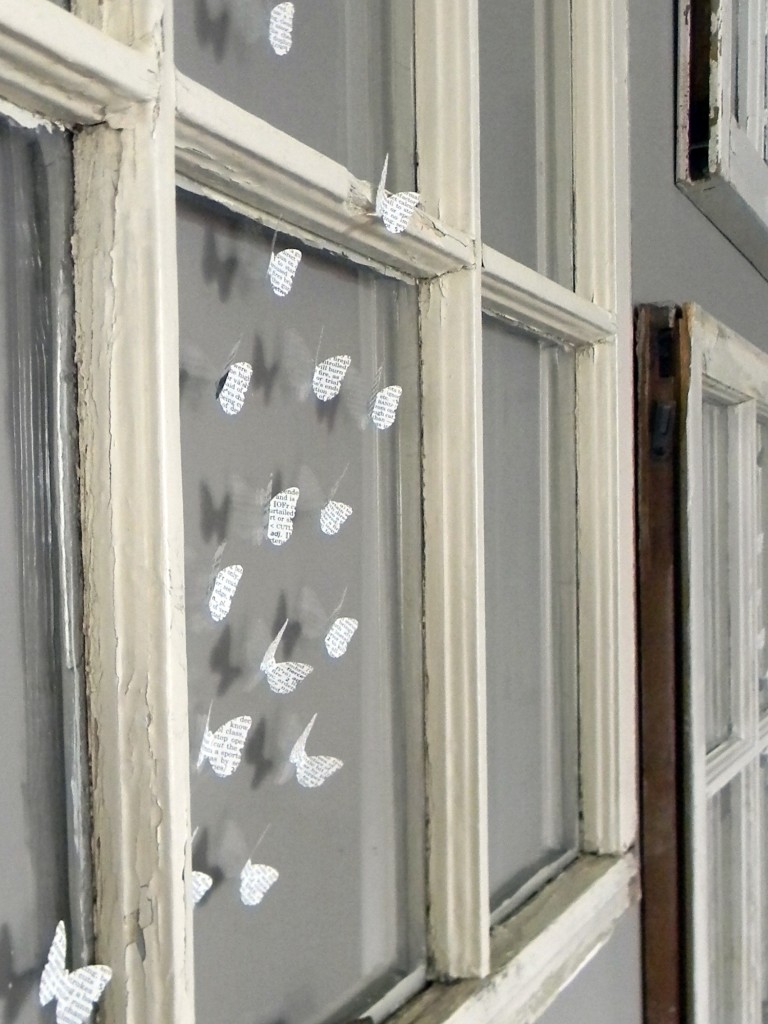 The Home Decor and Organizing Link Party will start about midnight. I can't wait to see what you've been working on.
I'm linking to these awesome blog parties:
Whatever Goes Wednesday at Someday Crafts
Hoo's Got Talent at Night Owl Crafting
Hookin' Up With HOH at House of Hepworths
Remodelaholics Anonymous at Remodelaholic
DIY Project Parade at The DIY Showoff
Motivate Me Monday at Keeping It Simple
Weekend Warriors at Ask Anna
Trash to Treasure at Sassy Sites