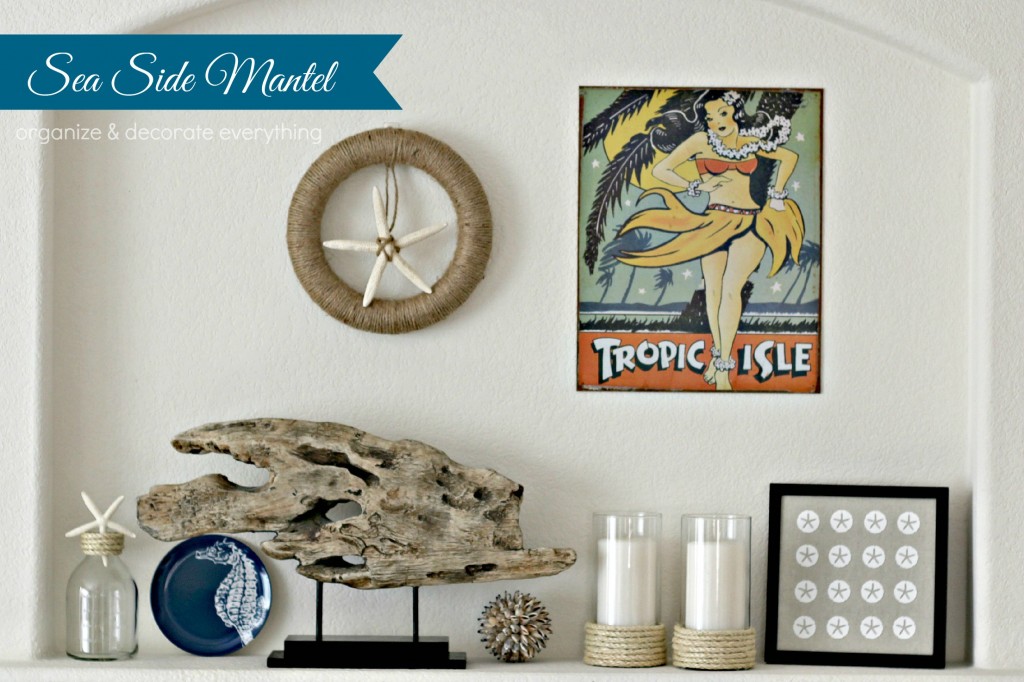 Can you believe I hadn't changed my mantel since Earth day? While I loved having all the globes on display, it was time for a change. I have always dreamed of living in a house on the beach, but since that's probably never going to happen I can still decorate like I do. This Sea Side Mantel is my nod to the beach. And one of the great things about living in Las Vegas is that we are only 4 hours from a beach. WooHoo! Weekend trips!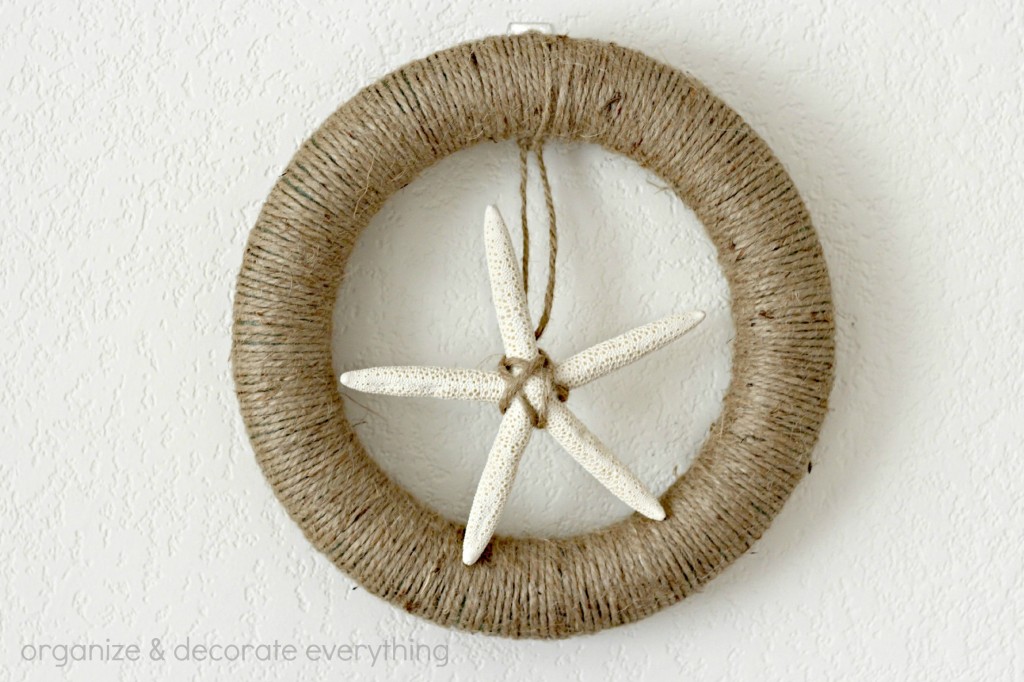 Let's start with the wreath. I made the wreath a few years ago by wrapping twine around a foam wreath then I hung a sea star from the center. It only took about 15 minutes and I love how it turned out.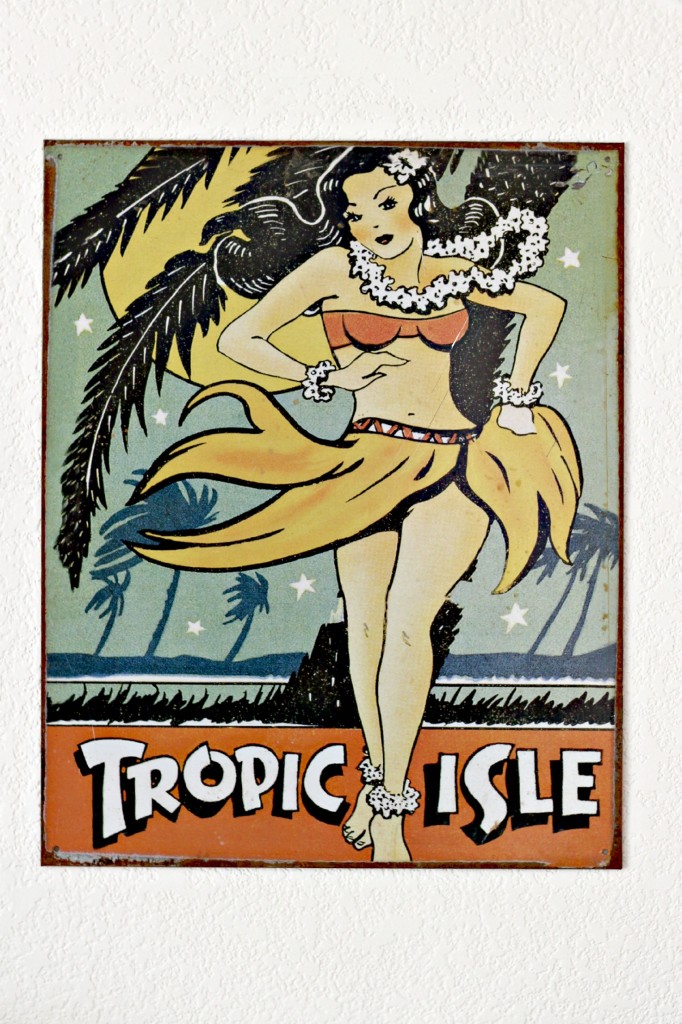 Who would've thought this vintage looking sign would cause such a controversy in my home. Half my family likes it and half doesn't. It reminds me of learning the hula in Hawaii so I love it. I really wanted a hula lesson but I almost missed it. The hotel we were staying at had lessons in the morning but we already had an appointment so I thought I had missed out. Later in the day we went on a waterfall hike. They were giving hula lessons by pool area so while hubby swam I hula-ed. It was so much fun! Since I'm the decorator, it stays up for now. And if you know me, you know the whole mantel could be different next week anyway.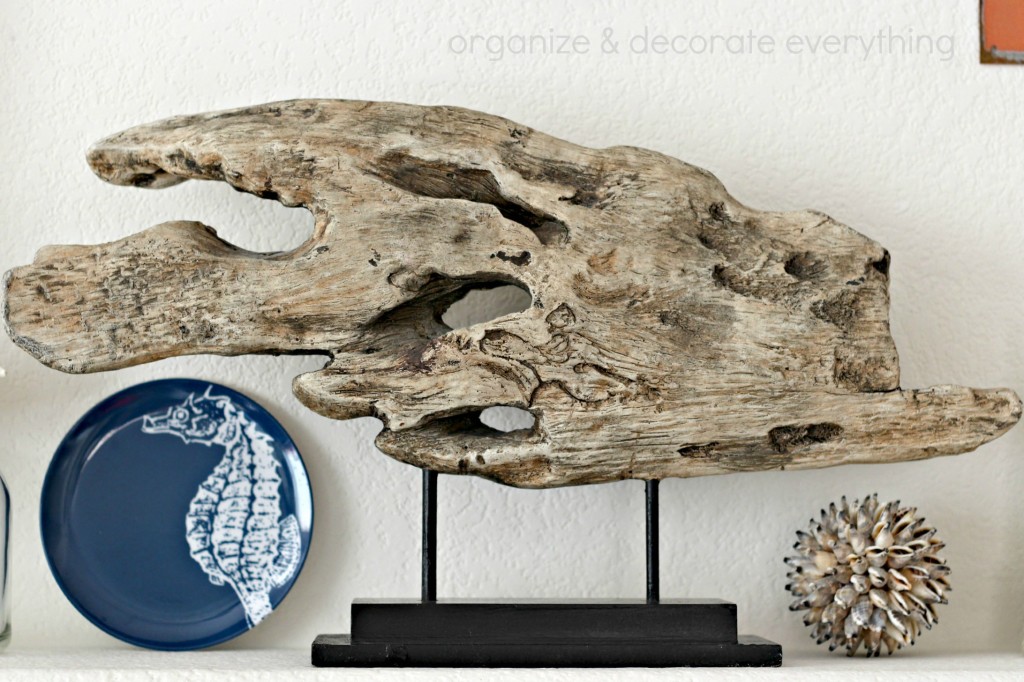 I won the big piece of driftwood at an auction and it's one of my favorite decorative pieces. The shell ball was purchased in Hawaii.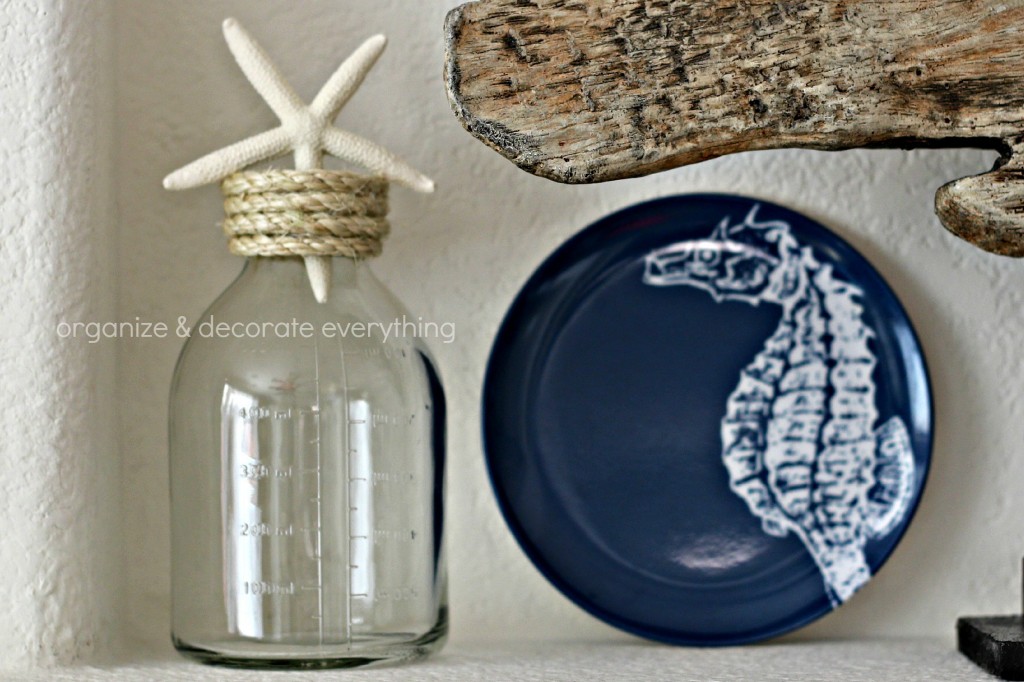 I have a set of 4 of these dessert plates. I think the seahorse is my favorite, there's also a sea star, shell, and ship's wheel. I wrapped the top of the bottle in rope and added a sea star.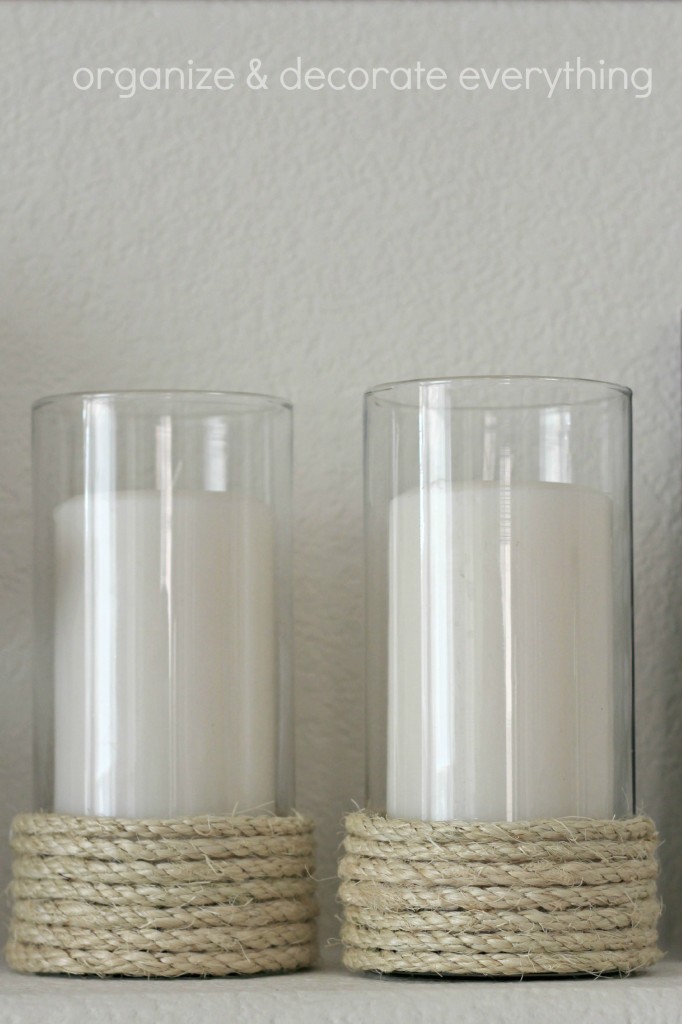 I made these rope wrapped vases last week. You can see the full tutorial in this post.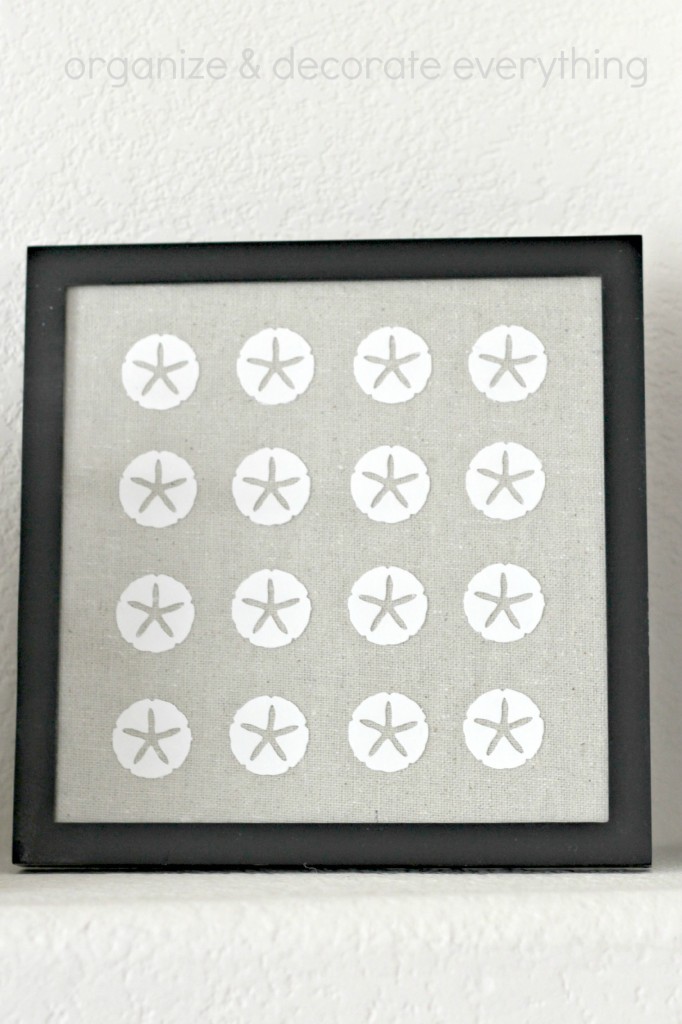 I made the Sand Dollar Wall Art a few years ago and I still love it. You can see the full tutorial in this post.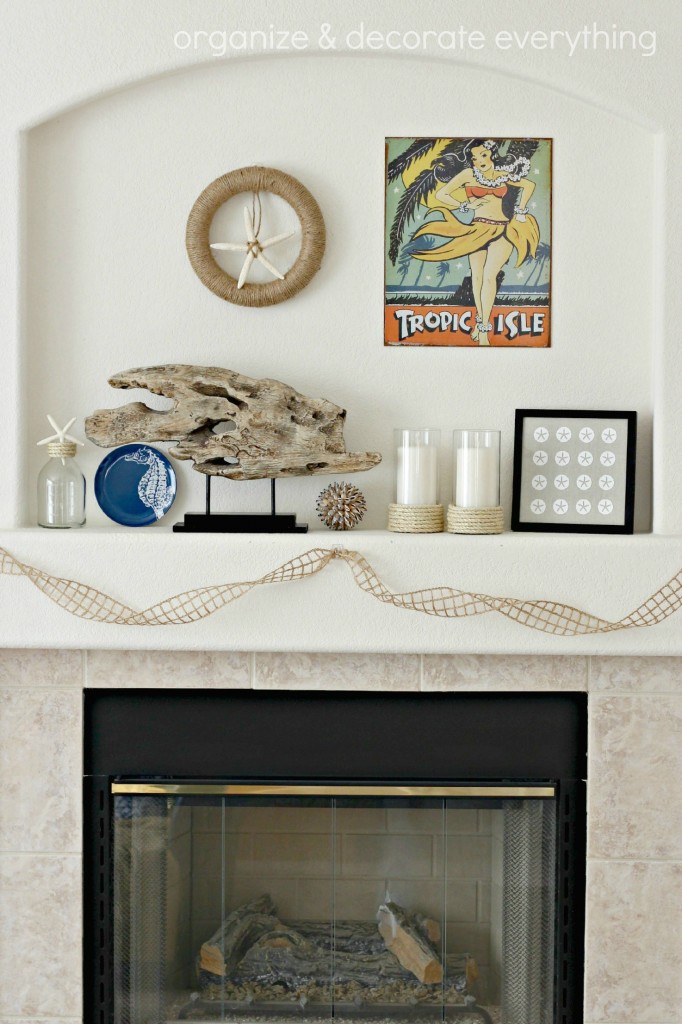 The last thing I added was the burlap ribbon as a garland. I had bought it for Thanksgiving last year but never used it. I think it fits perfectly because it looks like part of a fishing net.
Do you have a Summer mantel? What do you think of the hula girl?