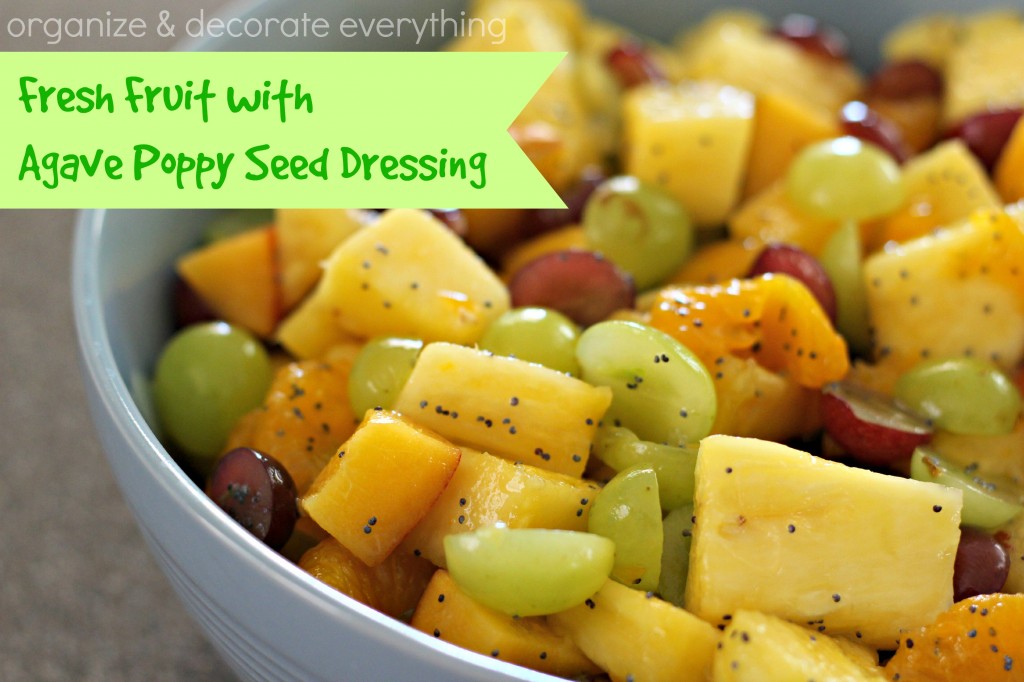 As you can probably tell I love fruit salads. I like to change it up by making different dressings to toss the fruit in. Some days of Summer I only want to eat fruit and this Fruit with Agave Poppy Seed Dressing hits the spot. And anyway I can get my kids to eat a lot of fruit is a win. Here's the delicious recipe.
Fruit:
2 nectarines, chopped
1 orange, peeled and sliced
1 medium pineapple, cut into squares
1 cup red seedless grapes
1 cup green seedless grapes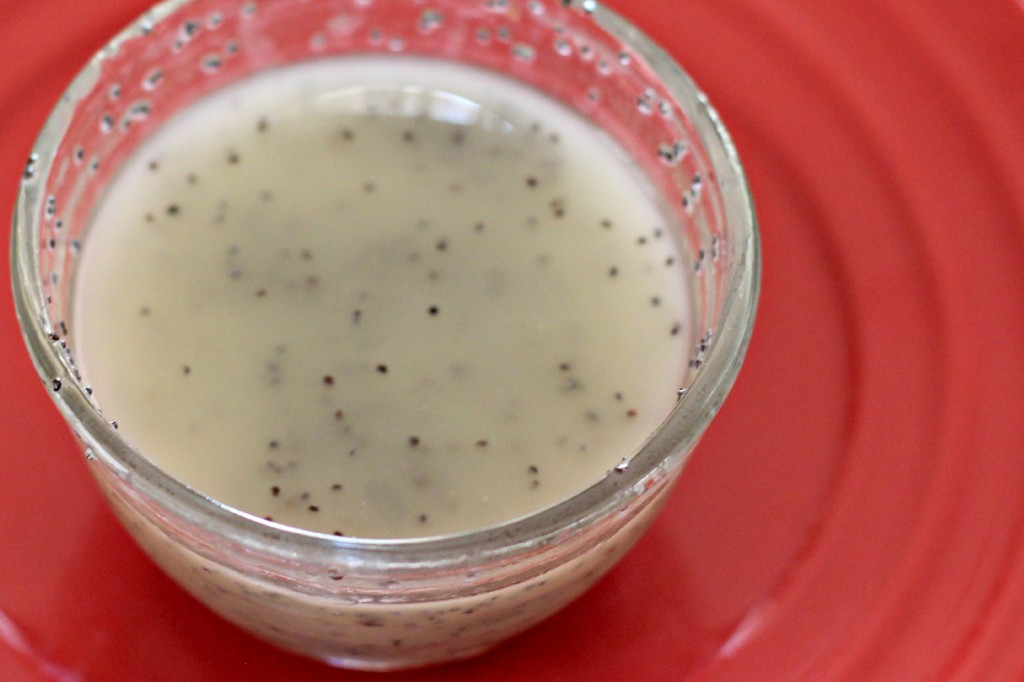 Dressing:
3 tablespoons vegetable oil
2 tablespoons agave nectar
2 tablespoons lemon juice
1 1/2 teaspoons poppy seed
In tightly covered container, shake all dressing ingredients. Shake once more before pouring over fruit.
In a large bowl, toss fruit and dressing. Cover and refrigerate until ready to serve.
Enjoy!