I love banners or buntings or whatever you may call them. I think they're a fun way to note a celebration or party. I had an event that I made this one for but I also had in mind that I would be taking it to Girls Camp to decorate the camp area a little. I guessing boys (and men) think it's funny that we decorate when we go camping.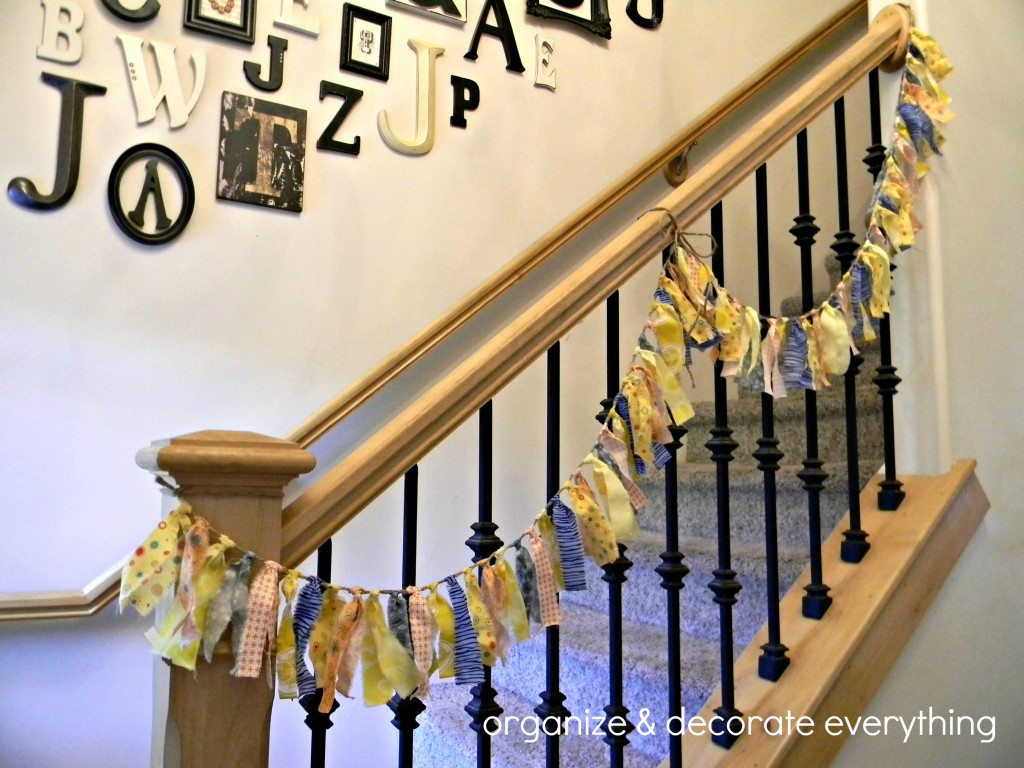 The colors for the event were orange, yellow and blue. I didn't want to buy new fabric so I dug through my stash and found a few pieces of fabric I could use. They are a pretty subtle representation of those colors, but it worked. One of the pieces is a vintage bed sheet.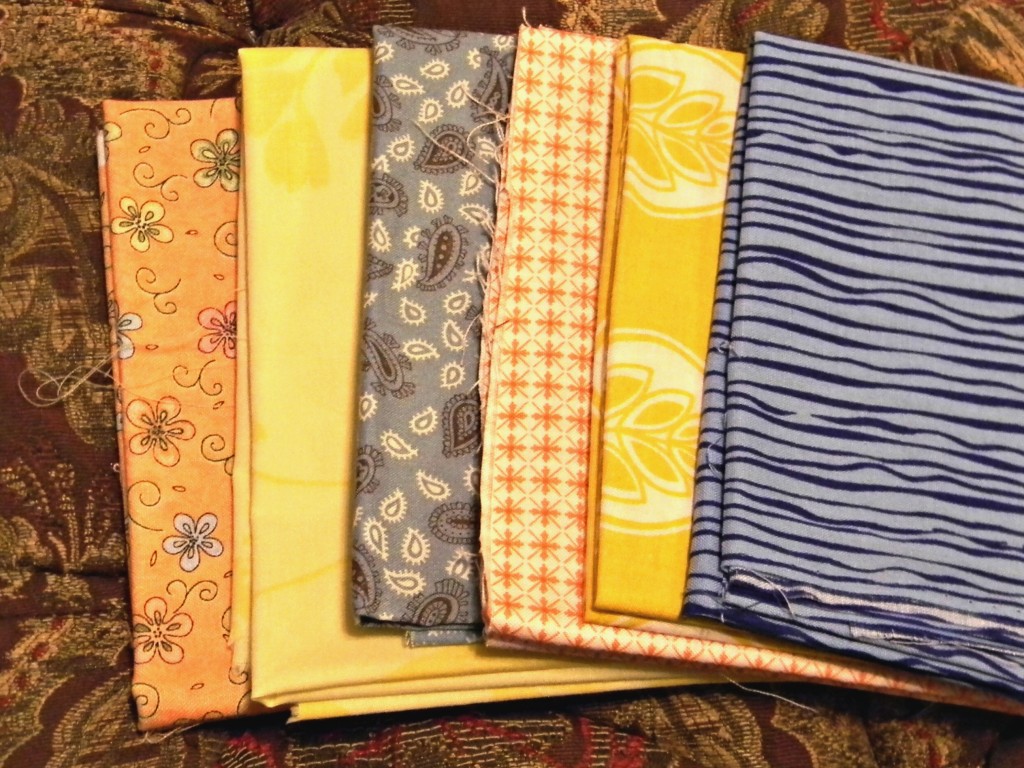 I tore the fabric in 12″ x 1″ strips. I had 12 strips of each piece of fabric.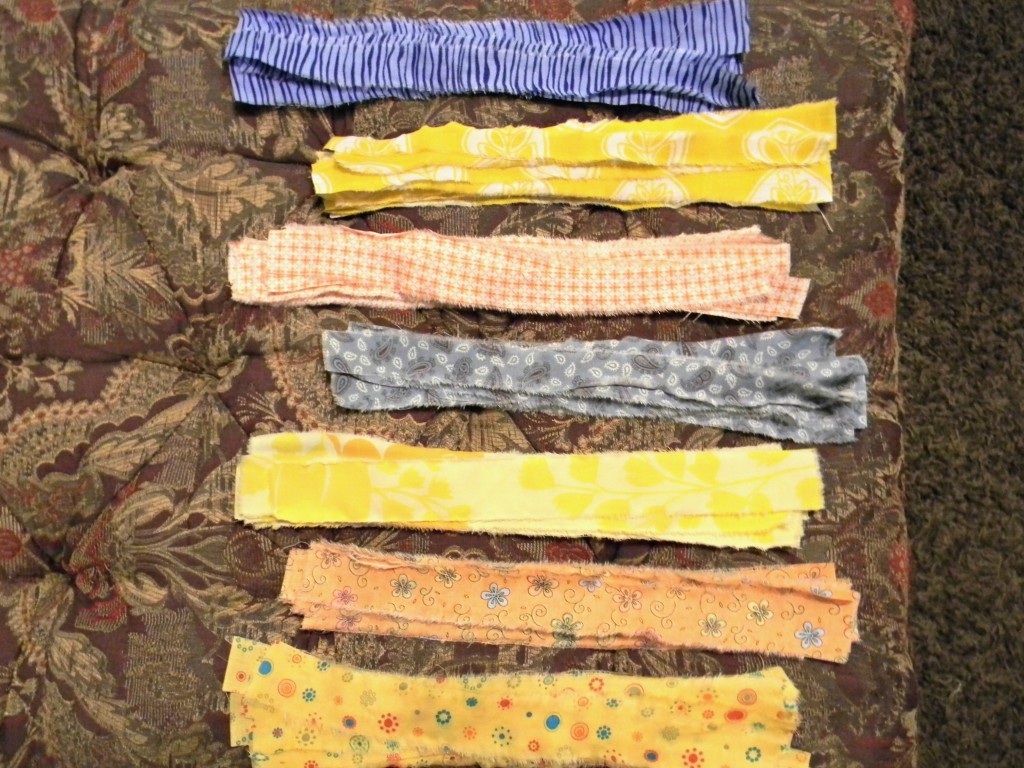 Here's how I attached them to the twine.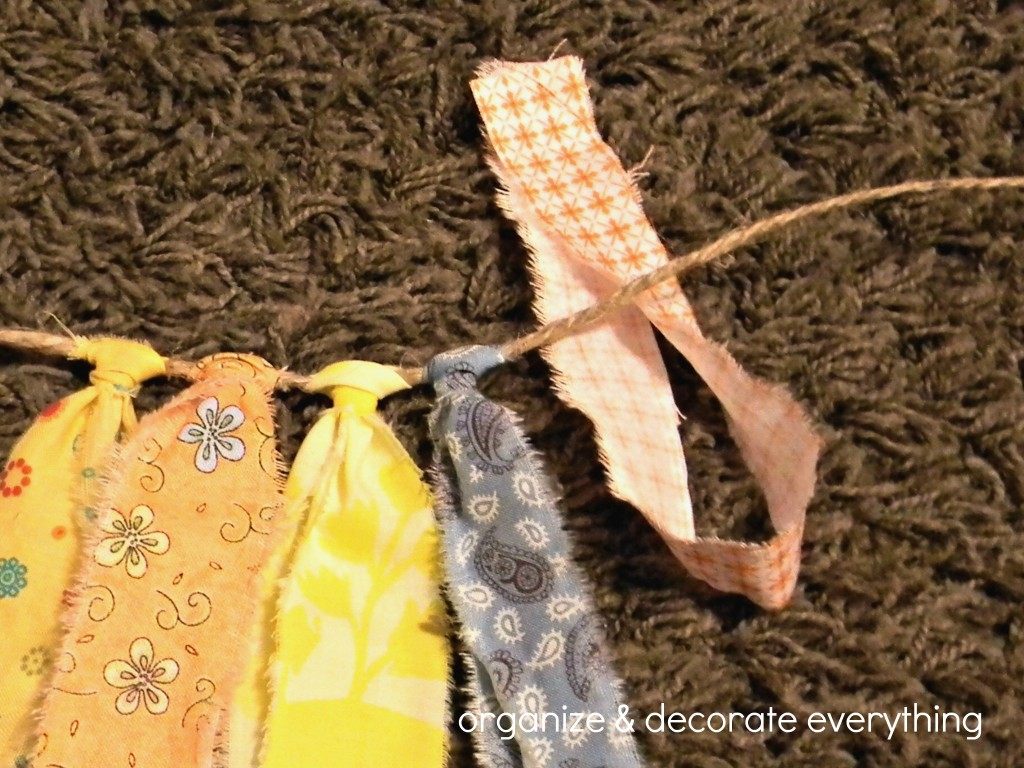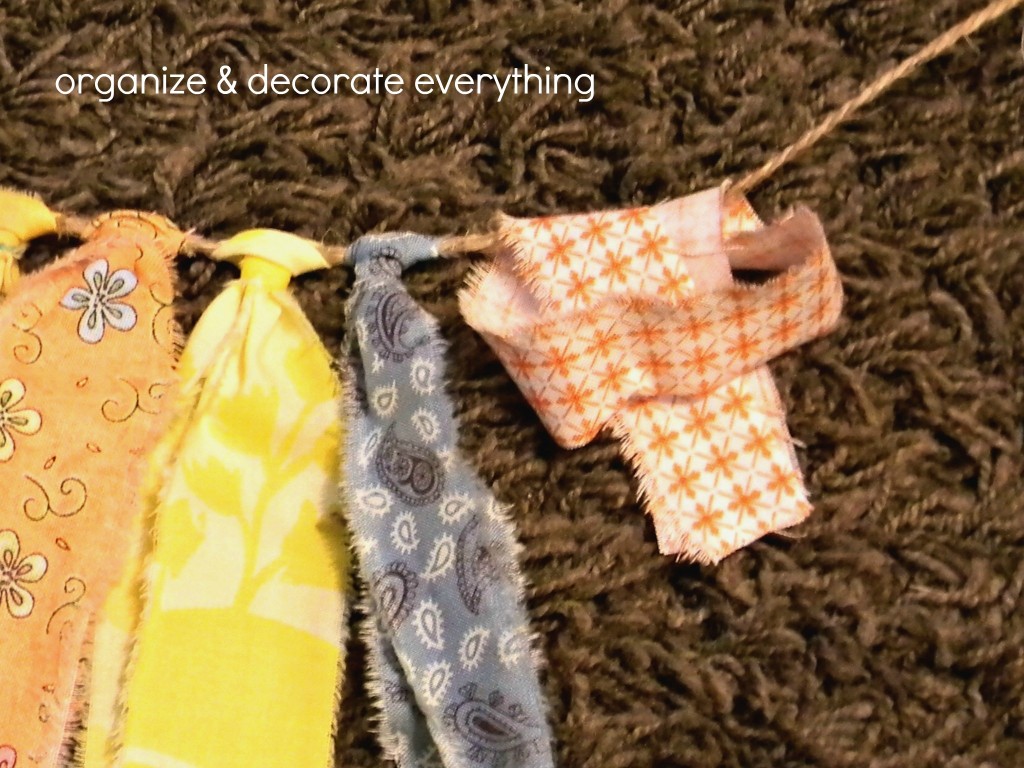 Really simple but I love the colors together and I love that I'm able to use it for multiple events.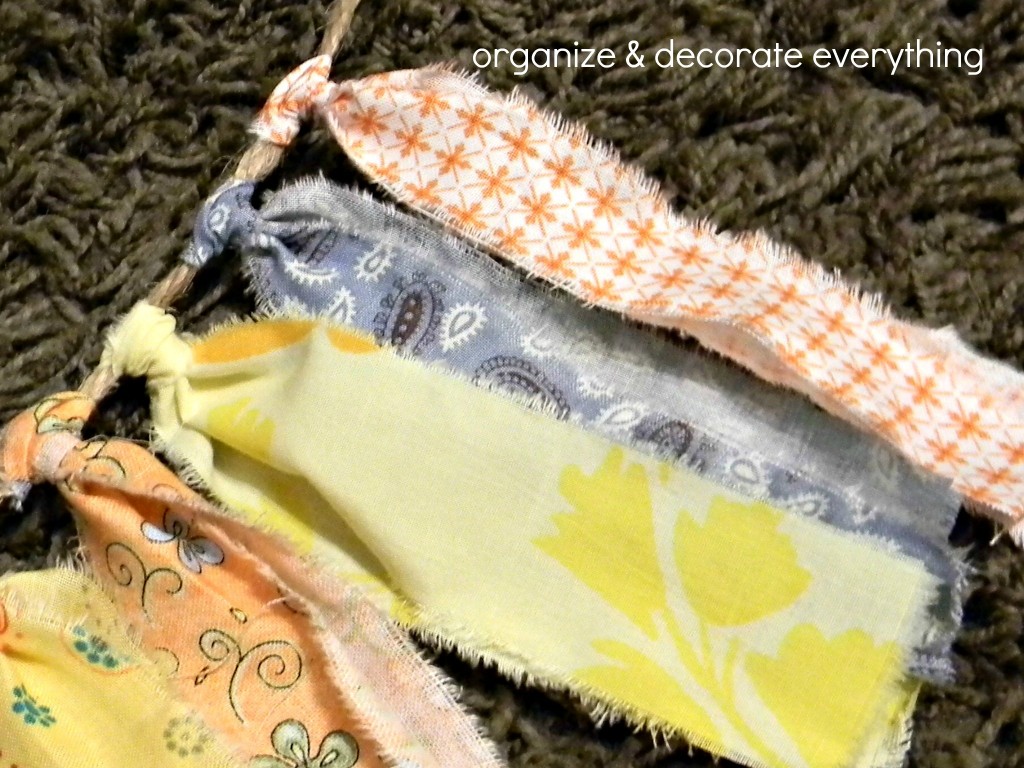 It's hanging on my stair railing right now, just because I wanted someplace to hang it for pictures. I think I'll keep it there until Girls Camp. I'm going to be making at least 3 other banners for camp. I guess I should start working on them.